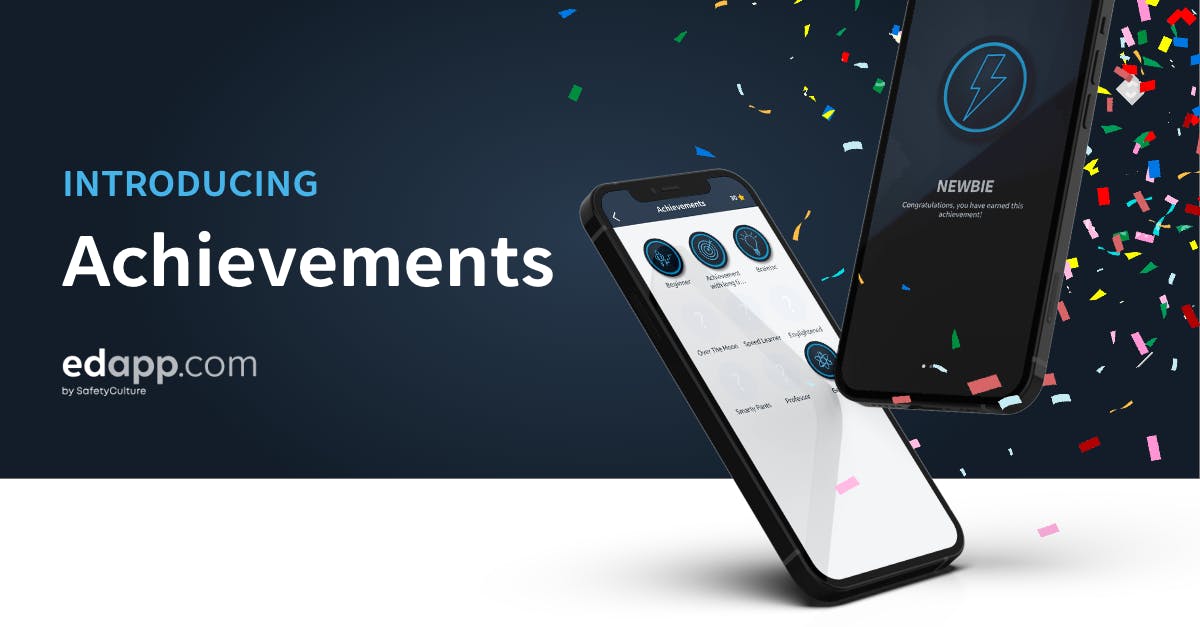 Whether it's celebrating a course completion, rewarding consistent performance, or a simple message of encouragement – you know what your learners need to be inspired to perform their best. That's why we're excited to announce the latest enhancement to EdApp's learner engagement suite – Achievements.
As the world's first-ever customizable Achievements feature for any learning platform, you can celebrate your team's progress your way with customizable banners and badges to engage them as they progress through their training and get good grades. Designed to boost learner engagement and reward positive learning behaviors and human behavior, you determine your Achievements' rules, branding, and frequency for a truly bespoke learning experience that your learners will love.
Read on to learn how Achievements will increase learner engagement as a form of employee motivation and instill better learning behaviors.
Why were Achievements developed?
Achievements are a key component in gamification – the process of turning a mundane task into a game – that follow the psychology of external motivators and external factors. As a common feature in many mobile games and video games, Achievements follow the principle that learners complete 26 percent more games when intrinsic and extrinsic rewards or an extrinsic motivator is added. Properly targeting the type of hierarchy and type of motivation enable better reinforcement and enhancement of competence, mastery of self-determination theory, and enjoyment in training. They're also proven to lower the mental barriers to absorbing new information and enhance message retention, fulfilling psychological needs in training. In other words, by implementing the theory of motivation, your team is more likely to be motivated to complete their training, remember it, and have tangible results from the training.
Although a lite version of the feature has long been part of our mobile LMS, Achievements didn't always match the tone and branding of our customers and they weren't rewarding the learning behavior that our customers wanted. That's why we created the first-ever customizable Achievements feature for any learning platform.
What do Achievements do?
Achievements are customizable banners and badges that congratulate, motivate, and inspire learners using gamification. Unlike other learning platforms, EdApp's motivational Achievement feature offers the exciting ability for your business to choose what your learners are being rewarded for and when. And the best part is – getting started has never been easier.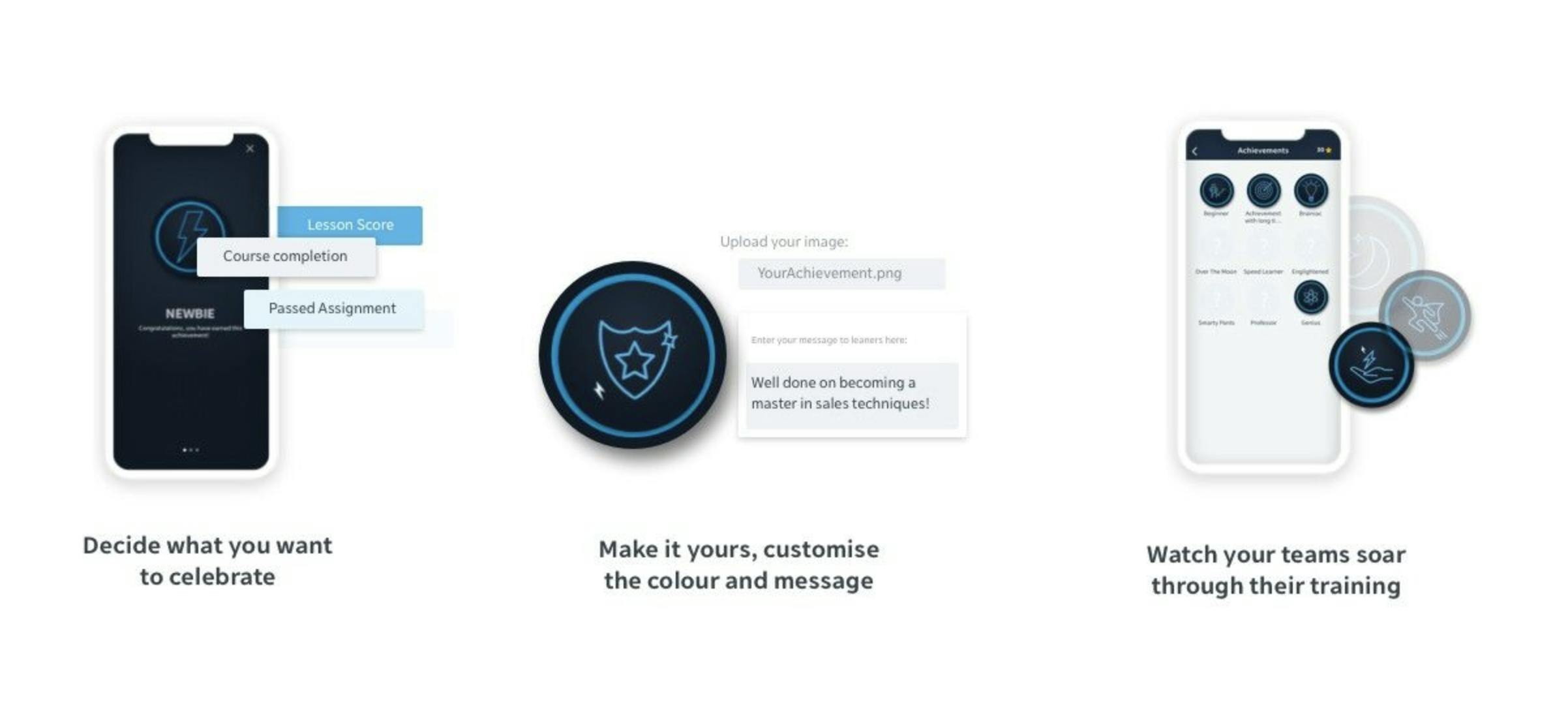 Simply access the Engagement tab through the EdApp LMS to create your own rules for what your learners will earn and the frequency that they'll receive the Achievement. Then, you can make Achievements your own by creating the message your learners receive and adding your own branding to align it to your look and feel.
For global teams, this includes motivating your international team members in 100+ languages with a click of a button. Simply add your message to our in-built AI translation feature so you can celebrate and excite your teams around the world without needing to source a translator.
Then, watch course completions climb as your team hits milestone after milestone!
Admins also have the autonomy to take it a step further by tracking and exporting each learner's Achievements to intrinsically shout out top achievers and learner's milestones. This creates extrinsic and intrinsic motivation for learners to receive internal public recognition and creates an internal buzz between learners – leading to higher engagement and better learning behaviors.
Create your first Achievement today
To get started today, click through for a step-by-step guide to setting up your first Achievement.
If you're not already on a paid plan, you can access the feature as part of our free 1-month trial that you can easily access in EdApp LMS's Engagement tab.
Stay tuned for more exciting announcements coming throughout the year and please reach out to us at hello@edapp.com for feedback and any more enhancements you would love to see to improve motivation in the workplace.
– The EdApp Team