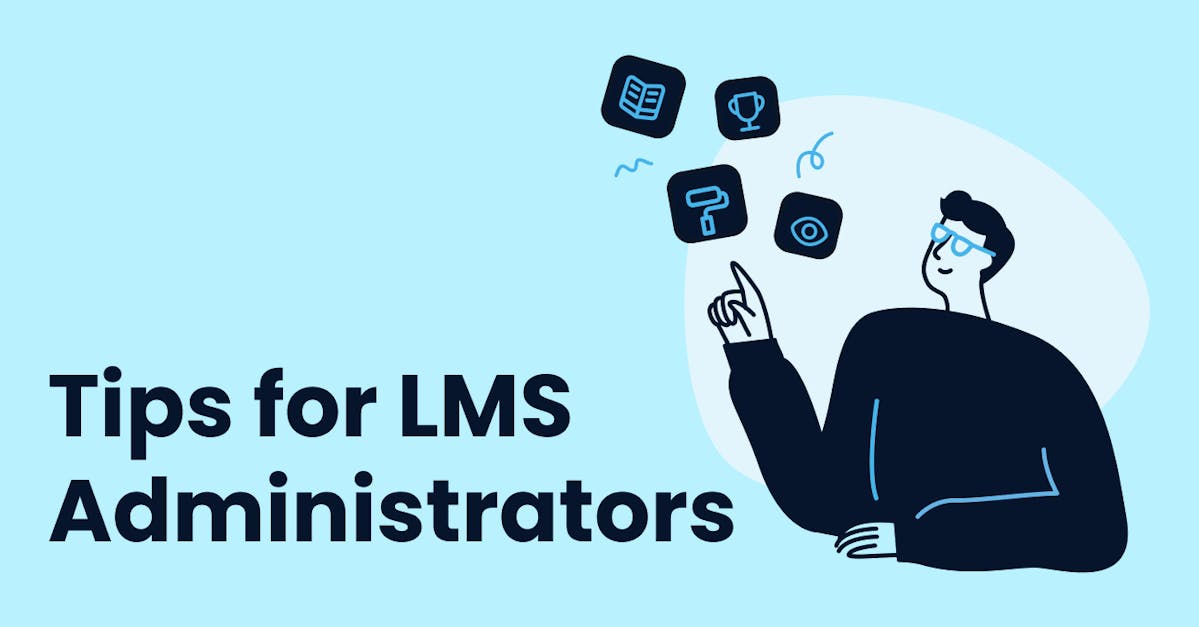 We've listed tips for LMS administrators to help you give your learners the best training solutions and techniques possible. Feel free to explore these tips and see which ones are applicable to your learners.
1. Train with short but rich content 
The best tip for LMS administrators is to avoid lengthy, ineffective training courses and switch to short but rich content. This method is what we call microlearning. Here, your lessons are made short and simple, all while still emphasizing important information. Compared to lengthy lessons, it eliminates all unnecessary text, so lessons become concise and less overwhelming. With easy-to-understand lessons, learners are able to immediately apply their knowledge to the workplace.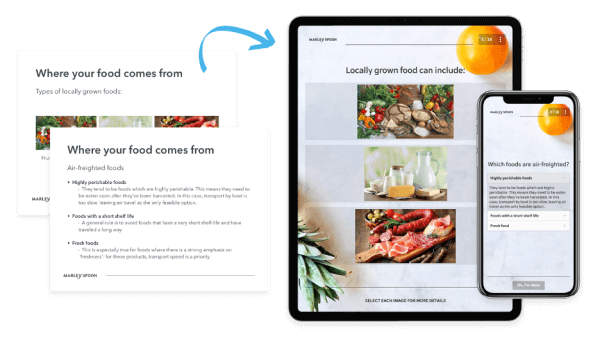 Easily share microlearning courses from EdApp's course library – all for free. Here, they cover a range of courses, including compliance training, manufacturing training, site safety management, electronic commerce courses, hospital safety training programs, safety certificate courses, and so on. Lessons in these courses are broken down into bite-size chunks for quick comprehension. They are also fully editable, allowing you to alter their content to suit your team better.
Boost your team's knowledge and skills with short but informative courses. Join EdApp for free today.
2. Quiz learners often
Another excellent tip for LMS administrators is to quiz your learners often. Naturally, the best approach to assess whether or not they have successfully retained their lessons is through quizzes. Pro tip: To make sure that all essential information is embedded in your learners long-term memory, you can deliver your quizzes repeatedly at specified intervals. Spaced Repetition is what we call this strategy.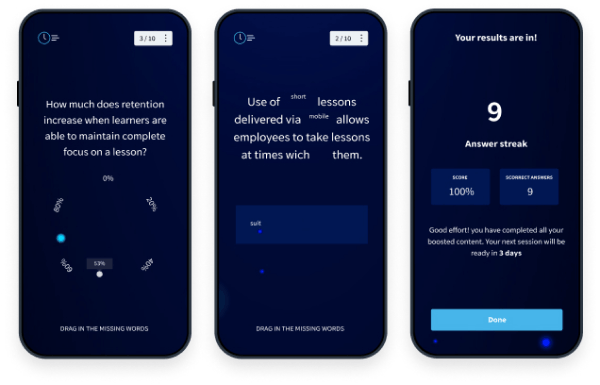 EdApp, a top LMS platform, can carry out this task for you automatically. With just three clicks, you can make customized quizzes using the Brain Boost feature. Simply select the course, lesson, or slide that you want your students to remember the most, and EdApp will take care of the rest.
3. Add game elements to learning
Learning doesn't have to be boring. So, it's a good idea to incorporate some games into their overall learning experience to keep it interesting. This technique is called gamification. The goal of gamification is to make learning more enjoyable so that learners are more engaged. Additionally, it encourages friendly competition, which can motivate learners to work harder and outperform their peers.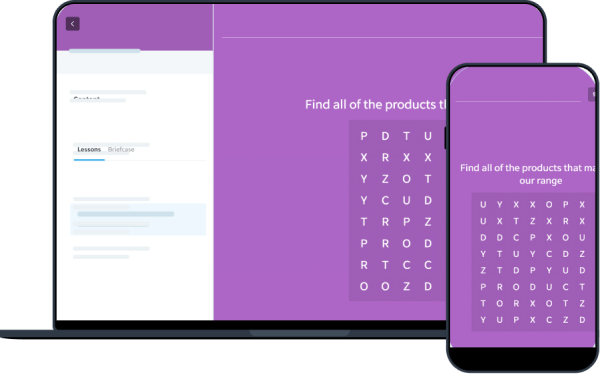 This strategy is made simple with EdApp. All thanks to its variety of interactive templates, which include gamification among many others. With this, you can create enjoyable and captivating lessons. By using the leaderboards tool, you may monitor your team's performance as well. There's also a built-in rewards system to reward your top-performing learners with prizes like coffee gift cards or shop discount vouchers.
4. Translate course content
When training a global team, It's advisable to train them in their native languages. Naturally, they will struggle to understand their lessons if English isn't their first language and this can result in them feeling unmotivated. To overcome this, there are available AI translation solutions in the market that you can use. But, this work no longer needs to be time-consuming and expensive thanks to available AI translation solutions.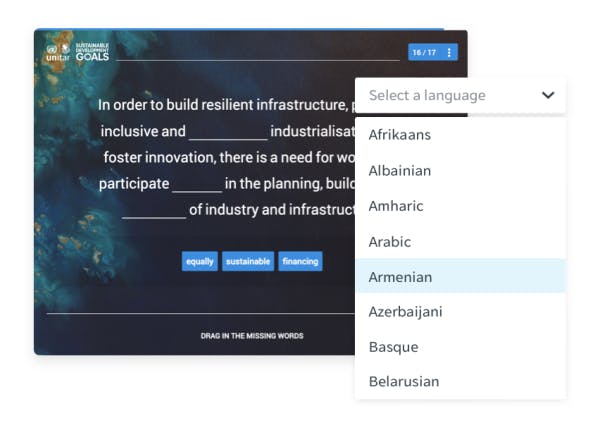 5. Make courses more accessible
You might want to change your current LMS if your learners find it challenging to complete their lessons due to accessibility issues. In this case, making sure that your learning content is easy to access on any device is a good tip for LMS administrators. This is especially true for on-site workers, such as those in retail, food service, hospitality, and other industries. That is because these workers may not have access to PCs or laptops. They can learn conveniently at their own pace when their courses are compatible with multiple devices. Similarly, making learning less difficult for them can help increase completion rates.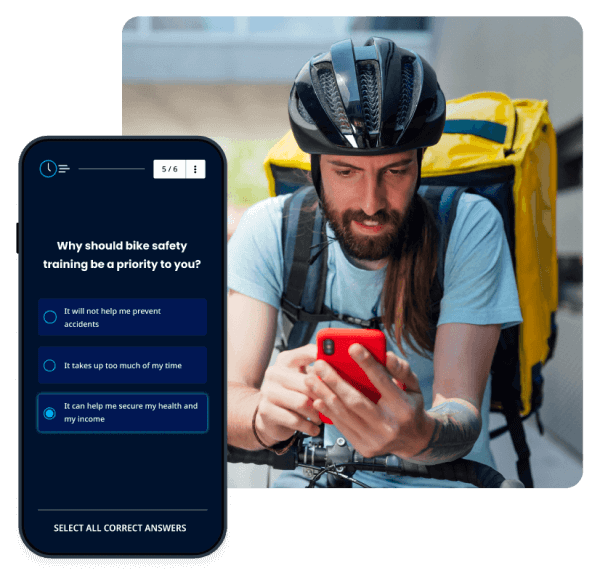 EdApp is a digital adoption platform that does more than just make courses accessible on all devices. Specifically, it incorporates smartphone features into how your learners are trained. They can also easily download courses for offline learning, which is another bonus.
6. Use LMS integrations
This list of tips for LMS administrators won't be complete without addressing if your LMS provides integrations with the platforms and apps you already use. Taking advantage of LMS integrations can significantly help your training tasks and workflow become streamlined. Consider EdApp as an example,t integrates with numerous programs and websites, like Canva for spicing up lessons, BambooHR for automating training, Zapier for syncing data between programs, and many more.

7. Go for a user-friendly authoring tool
Your LMS should assist you in becoming more efficient at producing timely courses so that you can meet the learners' increasing demands for personalized learning. But, it defeats the purpose if it takes up too much time when you want to expedite the process. Another suggestion for enhancing LMS ROI is to select an LMS that is both user-friendly and built for quick content generation.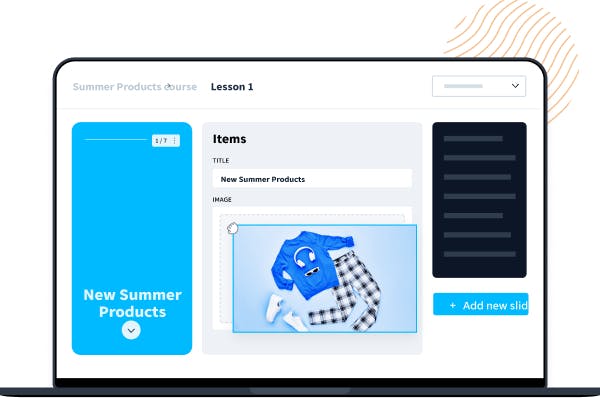 EdApp's course creator tool offers more than 80 interactive templates for quick, game-like lessons. Also, lesson locking enables you to collaborate on a single course with other authors or instructional designers. 
8. Get feedback from learners
Getting feedback from your learners is another key tip for LMS administrators. Did they think the training was relevant to them? Did it help them operate more effectively? Did they enjoy the course? The answers to these questions will show how successful your training is from the viewpoint of your learners. Getting their voice heard is crucial for determining the kind of training and topics you should offer your team.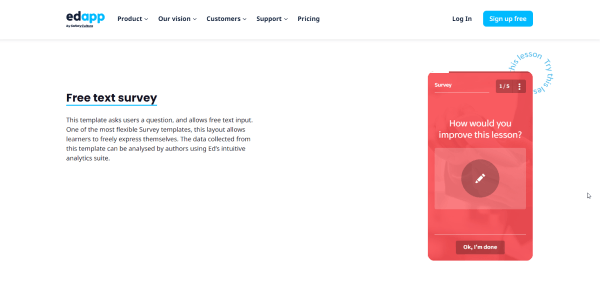 You can use a variety of aesthetically appealing survey forms from EdApp to get feedback from your learners. Its text survey template allows for opinion-based responses like comments and ideas. Meanwhile, the slider template is then used for seeing numerically how much your instruction has benefited your students. 
9. Monitor learning progress 
The easiest approach to assess whether or not you're getting the most out of the training program is to track your training metrics. You can monitor the effectiveness of your training by finding out your team's evaluation results, course completion rate, time spent on each lesson, and the courses they visit most frequently. This is made possible through the use of analytics tools. Additionally, it'll help you identify individuals who require additional training so that you can give them more assistance.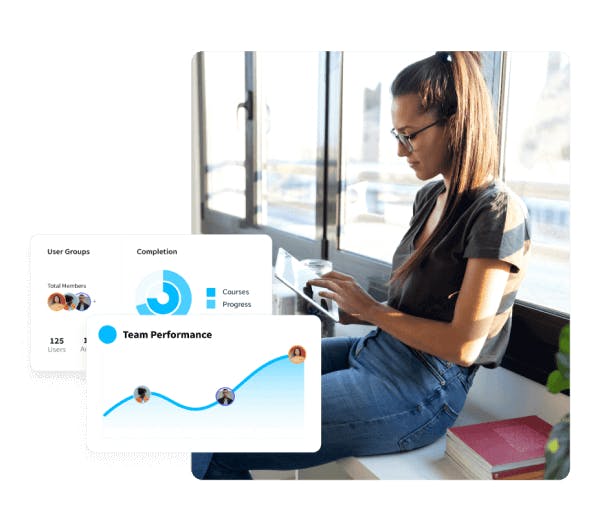 10. Recognize learning progress and achievements
It's important to recognize learners' progress and accomplishments for you to know how to further inspire them to do their best in their training. Similarly, being able to track their learning achievements will motivate them to surpass their own advancement. To apply this strategy, you can simply reward learners with certificates or digital badges.