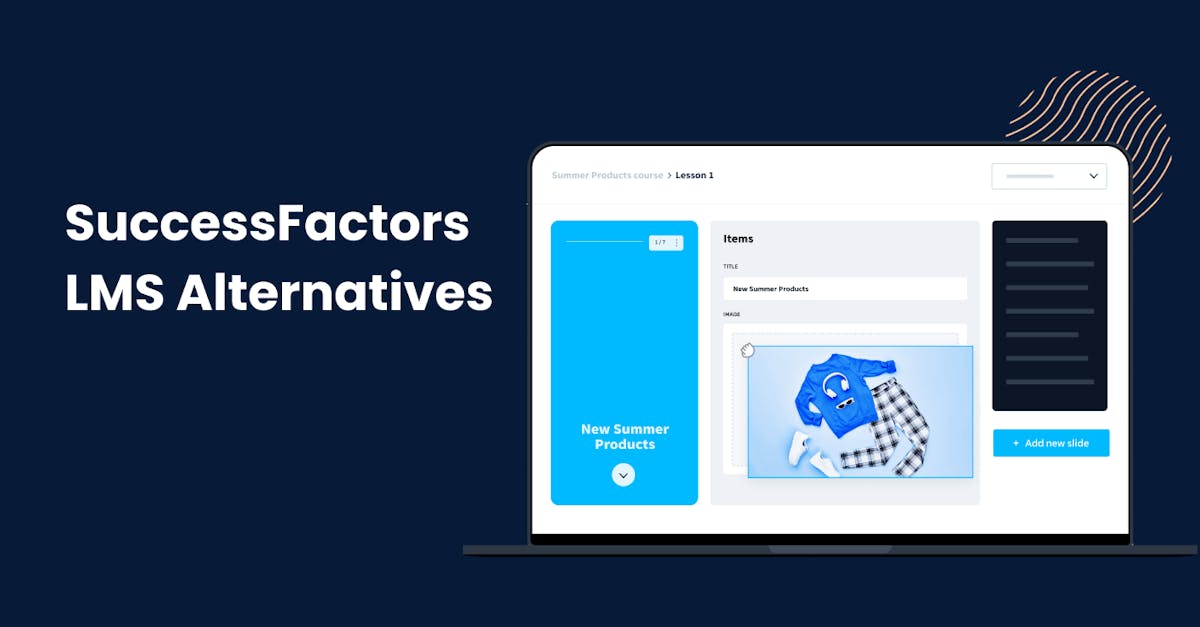 We've listed 10 SuccessFactors LMS alternatives to help manage your teams and provide the best employee experience without breaking the bank. These tools were designed to streamline processes, automate workflows, and allow you to see your team's performance at a glance.
SuccessFactors LMS Alternative #1 – EdApp
EdApp is the top SuccessFactors LMS alternative as it's a complete solution to supercharge your training efforts and manage your employees at the same time. Its free, editable library of microlearning courses is just what you need to provide high-quality learning content to your teams. This platform's drag-and-drop authoring tool makes adding content a breeze without any need for coding or design knowledge.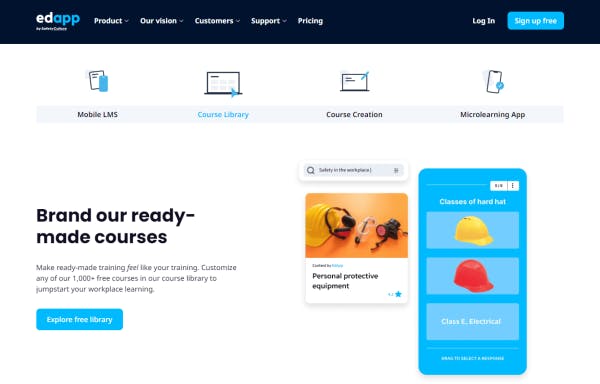 EdApp also features customizable push notifications so you can send notifications automatically to remind learners to take their courses. Just set and forget and let EdApp do the rest for you. If you're handling teams spread across the globe, notifications will be sent based on their local timezone.

If you rely on BambooHR to manage your employees, you'll be glad to know that you can connect it to EdApp in just one click. Deliver the right training by creating dynamic user groups based on your team's structure and set your parameters and watch the magic happen. All the information you need is right at your fingertips and can be viewed from an organizational level down to an individual level.
Features:
Course library

Course creation

Customizable push notifications

BambooHR integration

Cloud-based content management and learning platform

Elearning authoring tools

Talent management training courses

Blended-learning quizzes
Cost: Free
SuccessFactors LMS Alternative #2 – SumTotal
SumTotal is another great SuccessFactors alternative as it not only focuses on keeping track of your employees but also develops their potential and talent. The SumTotal Intelligent Assistant can help deliver learning content to learners through a quick search that will give them resources, such as courses, videos, and PDFs. Its planning tools also help identify skill gaps through advanced reporting capabilities and virtual learning tools. To deliver courses to learners, they've partnered with online course providers, such as HSI and Skillsoft.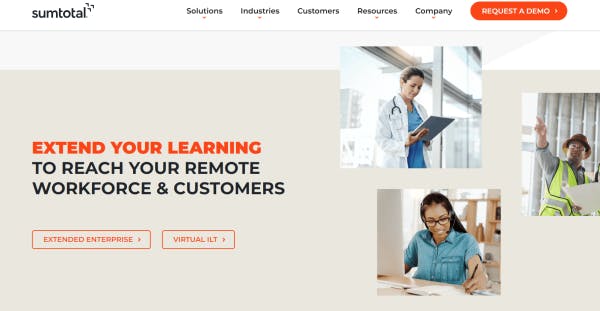 Features:
Cost: Request a demo
SuccessFactors LMS Alternative #3 – Bridge
Bridge is an LMS that upskills and retrains your teams through personalized learning. Here, you can import your SCORM courses or create your own from scratch with its built-in course authoring tool. It's perfect for delivering any type of training, whether it be for onboarding or compliance. Bridge also has a unique video role-playing feature that adds an element of social learning and peer engagement. To check on employee performance, you'll have access to an analytics dashboard, which can export reports into PDF format.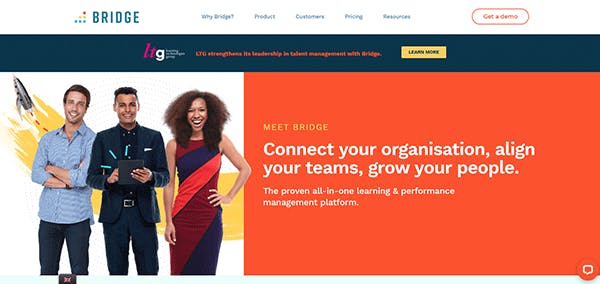 Features:
Cost: Starts at USD/month
SuccessFactors LMS Alternative #4 – Brainshark
Brainshark is another SuccessFactors LMS alternative that can easily help you spot knowledge gaps and assess the capabilities of your employees. Having access to your team's performance data will help you easily identify who to upskill and train using the available classes and courses on the platform's eLearning library. You can also create on-demand learning paths to direct employees on the right track for their career growth and development.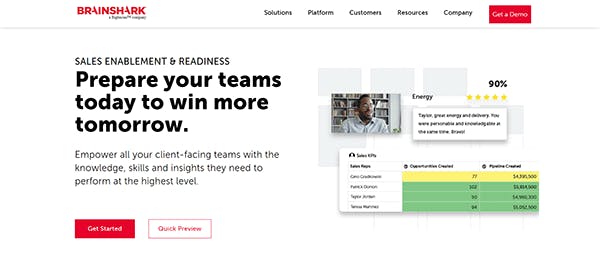 Features:
Learning paths

Content authoring

eLearning library

Elearning software
Cost: Paid plans
SuccessFactors LMS Alternative #5 – Code of Talent
Code of Talent is a tool ideal for managers and L&D and training professionals. With this SuccessFactors LMS alternative, you can build, personalize, and roll out microlearning courses to teams of any size. Courses created on this platform are compatible with mobile devices so learners can take their training on the go at their own pace. Code of Talent also uses game elements to pique the interest of learners and motivate them to complete their training.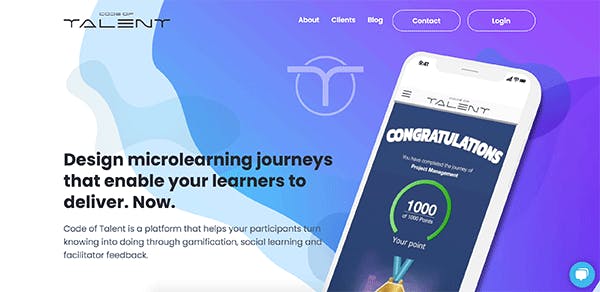 Features:
Content building tool

Gamification

Mobile-friendly

Elearning development
Cost: Paid plans
SuccessFactors LMS Alternative #6 – Unlock:Learn
Unlock:Learn aims to provide individualized employee learning experiences through its LMS platform. Here, you can automate processes to effortlessly train your learners so you can focus more on the learning content. Like other platforms on this list, Unlock:Learn also gives you access to analytics and reports, which you can use to create training strategies for your teams. On the other hand, employees are empowered to take action on their training through the platform's AI-powered chatbot. This feature lessens the unnecessary back and forth when they need assistance.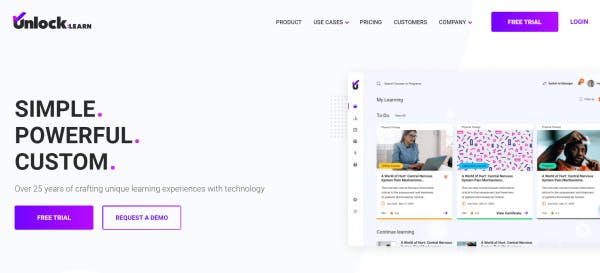 Features:
AI-powered chatbot

Automation

Analytics
Cost: Free trial, starts at 0 USD/user per year
SuccessFactors LMS Alternative #7 – Degreed
Degreed was designed to bring the best talent and development experience to your employees. As a SuccessFactors LMS alternative, it has a ton of learning resources that your teams can take advantage of, such as eLearning courses, videos, blogs, and podcasts. Degreed also provides data on an individual level, which allows you to deliver personalized content based on an employee's skills and interests.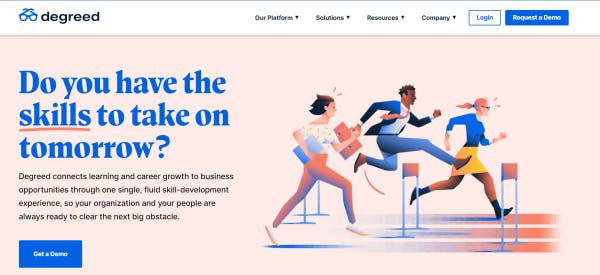 Features:
Cost: Paid plans
SuccessFactors LMS Alternative #8 – Pluralsight Skills
If you want to drill down on employee data, Pluralsight Skills is the right platform for you.  Thanks to its advanced analytics suite and skill-tracking solutions, you'll be able to determine the different strengths and weaknesses of your employees, as well as any untapped talent they may have. It also paints a picture of how they can contribute to reaching organizational goals.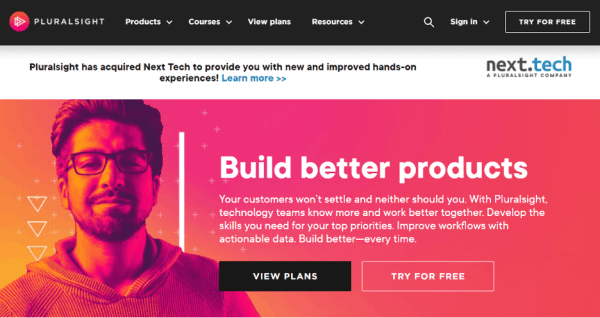 If you're looking to get data on a job role level, this SuccessFactors LMS alternative can also help you check on the competencies and proficiencies of your team members. Additionally, it offers expert-authored courses with the option to create learning paths to upskill and reskill your workforce.
Features:
Skills & role analytics

Course library

Learning paths
Cost:  Starts at 59 USD per year
SuccessFactors LMS Alternative #9 – Crowd Wisdom
Crowd Wisdom is a one-stop shop for creating courses and rolling them out to your teams. Here, you can create learning content and tailor them according to your goals, targets, and learning paths. Whatever method you prefer, Crowd Wisdom has got you covered. You can choose to deliver training through webinars, synchronous sessions, and even in a microlearning format. You'll also have the option to award certificates and other micro-credentials for learners who finish their courseware.
Features:
Personalized courses

Microlearning

Live online and webinars

Certifications 
Cost: Paid plans
SuccessFactors LMS Alternative #10 – Compono
Compono offers a plethora of online courses created by their learning partners and their very own in-house experts. But if you need to create one out of scratch, Compono's modular-based course builder can aid you with this. You'll also have the option to have bespoke courses built and designed by their team of specialists. To monitor your employees and track their progress, you can rely on its comprehensive reporting, which provides real-time data so you're always updated with your team's performance.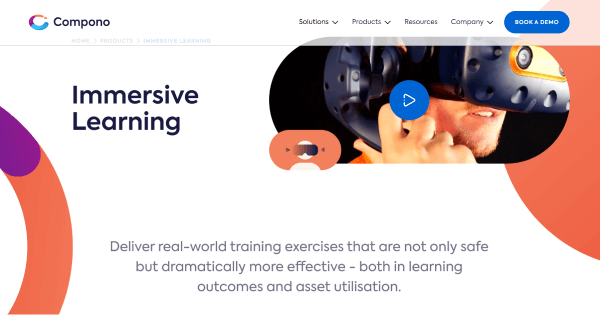 Features:
Cost: Paid plans