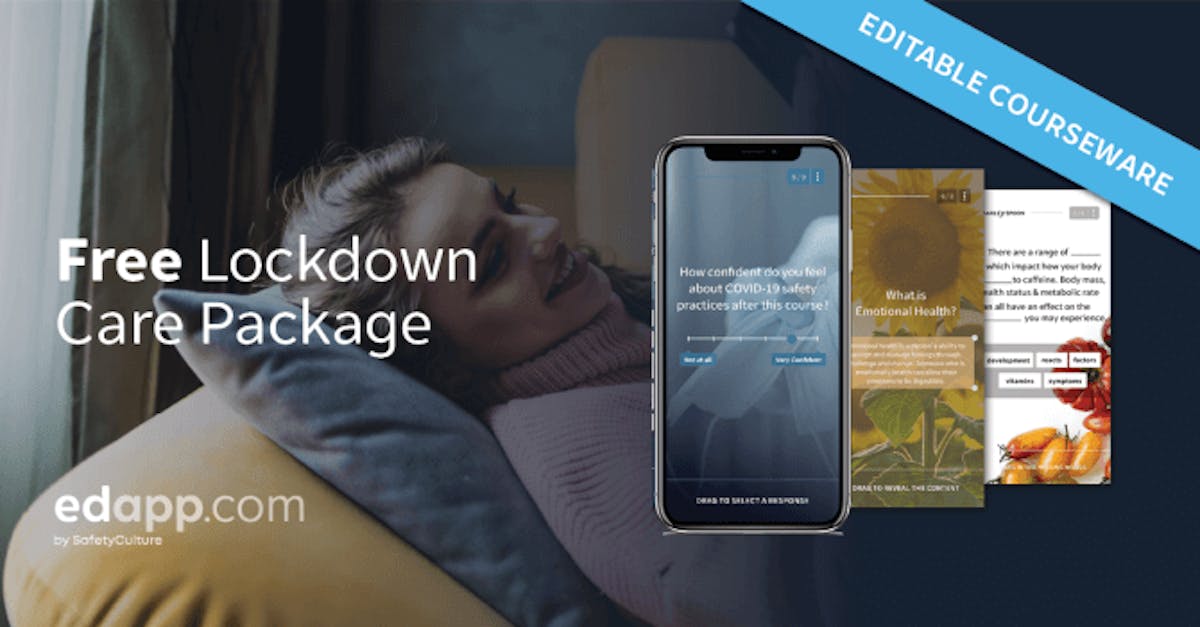 As many countries around the world experience lockdowns, we know that your teams need your support now more than ever. To help support them during challenging times, we've created a completely free collection of practical courses.
Found in our growing editable course library, the Lockdown Care Package includes content from world-class partners like Marley Spoon, Improvement Sciences, and MCI Solutions to help your teams overcome the challenges of lockdown.

The collection of eight courses (and counting) include vital topics like dealing with the mental stress of lockdown, tips on how to set routines, learning how to balance work/life in one room, and learning how to strengthen your mental health. Discover which courses can be found in the Lockdown Care Package below or access the content now from your EdApp account.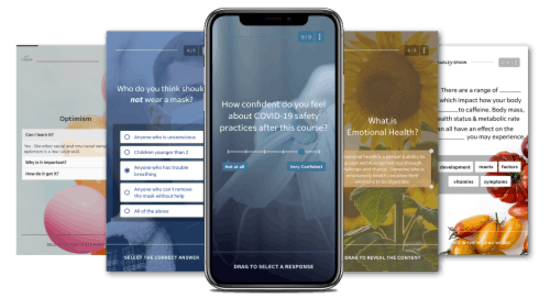 Food & Mood – Marley Spoon
To identify and make the connection between diet and mental health, the team at Marley Spoon have contributed the Food & Mood course to help you and your teams distinguish between 'good mood foods' that bring out the best in you as well as 'trigger foods' that can have a negative impact on your mood. The course also explores the communication between our central nervous system and the enteric nervous system, which connects cognitive and digestive behavior. Learn which micronutrients have a positive effect on brain and health function through lockdown.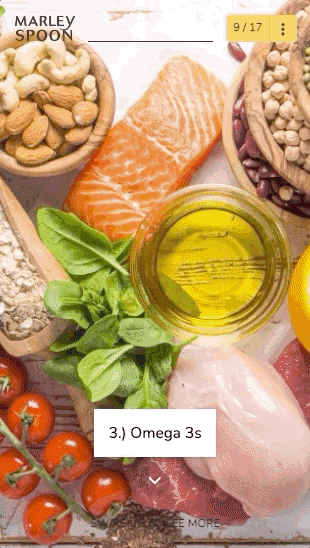 Living a Resilient Life – MCI Solutions
Contributed by MCI Solutions, this invaluable course consists of seven lessons that identify and teach methods to enhance resilience. Mental health is more than just the absence of mental illnesses or disorders and this course helps to build strength in every facet of life. Living a Resilient Life will teach you and your teams about resilience as a personal concept, how to practice resilience in business, and will cover a Two-Pronged Approach to mental resilience.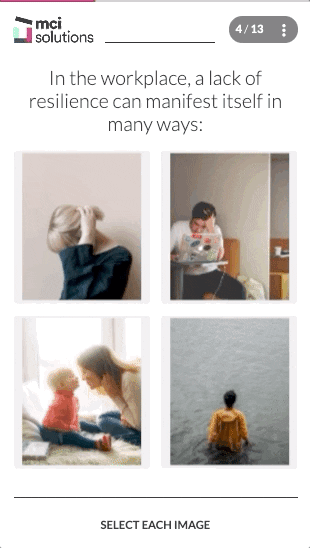 Let's Kick COVID-19! – Improvement Sciences
COVID-19 has affected us all. To help support you, your teams, and your loved ones, Improvement Sciences created Let's Kick COVID-19! which covers everything from respiratory etiquette to hand hygiene, what a COVID-19 infection looks like, debunking myths, workplace guidance, additional resources like the Centers for Disease Control (CDC) and the World Health Organization (WHO), and much more.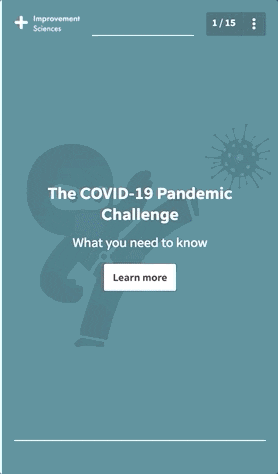 Health and Wellbeing – MCI Solutions
The Health and Wellbeing course consists of four lessons that were created by MCI Solutions. The course teaches you what improved resilience looks like. It includes practical advice and tips to help you and your teams practice healthy habits. It also describes and demonstrates exercises and techniques that you can incorporate into your every day life.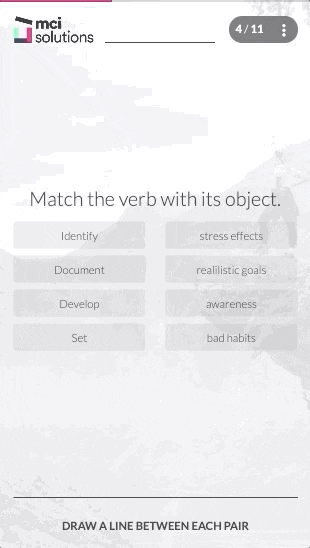 5 Minute Desk Exercises – EdApp
Especially during lockdown, it's important to take the time to check-in and stretch throughout your workday. Our 5 Minute Desk Exercises course is perfect for anyone that's desk-bound or spends a lengthy amount of time sitting during the day. The editable course will help you and your teams target and relieve built-up tension and targets back pain, neck and shoulder pain, as well as Carpal Tunnel.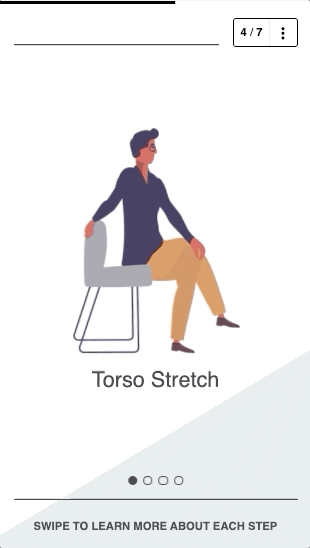 Lockdown Survival Guide – Improvement Sciences
Improvement Sciences' Lockdown Survival Guide courseware includes 10 comprehensive lessons to help you create a self care plan, help identify your strengths and positive psychology, identifies the power of your strengths, teaches you how to create routines, and much more. The interactive lessons can be taken in as little as five minutes and are all designed around your lockdown lifestyle.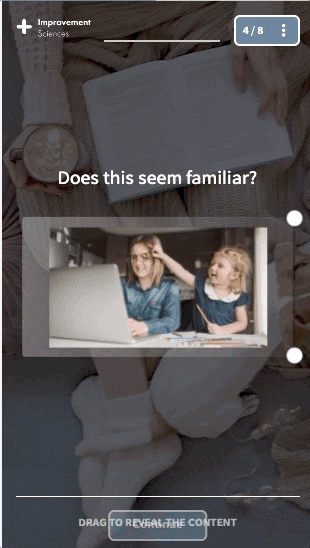 Remote Working – EdApp
Created by the learning experts here at EdApp, Remote Working focuses on beneficial practices to help you thrive if you're working remotely. Teach your teams how to effectively manage their time for work and for the things that they love, discover better ways to take care of their well-being as a remote worker, learn how to achieve better communication, and much more.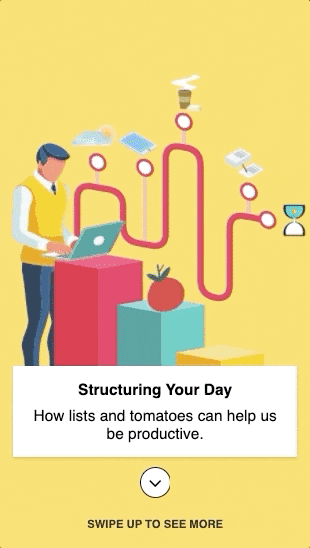 Work/Life Balance in the Same Room
As the title may suggest, the Work/Life Balance in the Same Room course aims to support the navigation of keeping work and personal lives separate, even if they're overlapping in the same physical space now more than ever. Made up of 4 lessons, this course helps find the balance while remaining productive for being successful at work while keeping a happy home.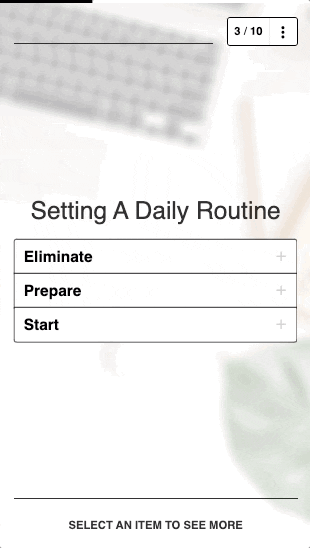 Ready to access, edit and deploy the content to your teams? Find our collection of our Lockdown Care Package in the library now. Don't have an EdApp account yet? Create your completely free account and get started in minutes.