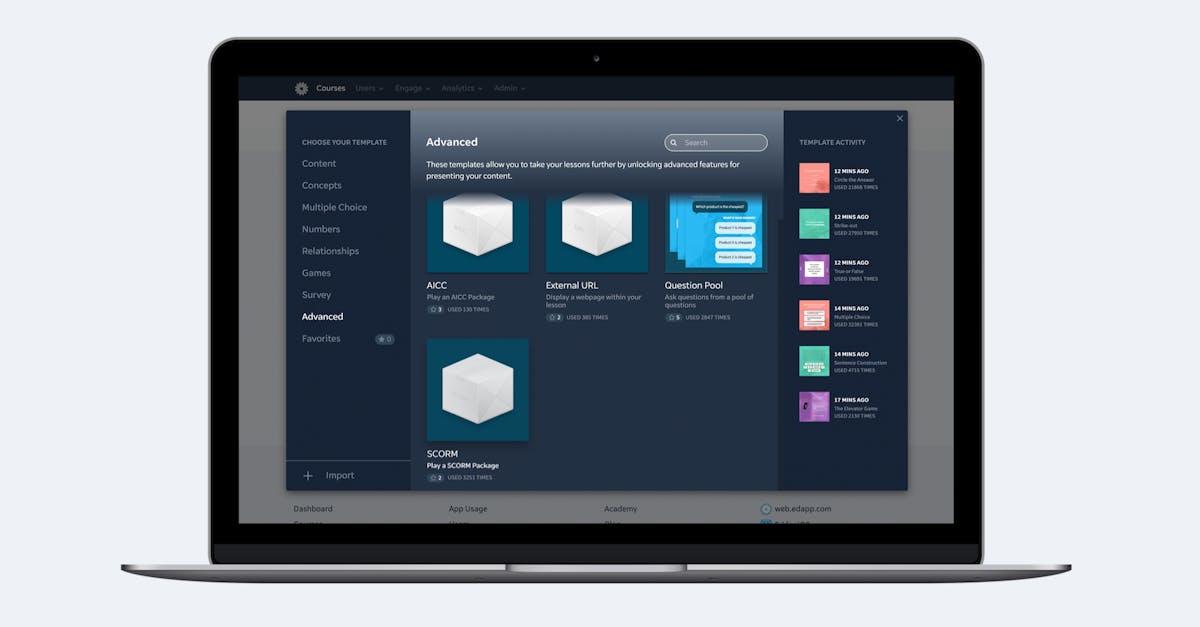 An e-learning authoring tool is a software package designed by developers to create and bundle content for e-learning, so it can be delivered to the end user. It can create multimedia content that can be delivered over the internet. When it comes to designing lessons for your e-learning content, there are a few tips to ensure the effective transfer of information to your end user.
1. Choose the ideal responsive design authoring tool
The idea of creating a responsive e-learning course doesn't have to be as daunting as you might expect. That is, if you are able to find the correct tool for the job. Since there are many authoring tools to choose from, that include open source elearning authoring tools to premium software that is packed full of features, you want to ensure that the tool is frequently updated and pretty easy to use. Whether you are using a free tool or one that costs a pretty penny, you want to make sure that it is going to remain up to date and it isn't too difficult to utilize.
2. Listen to the Reviews
Asking others about what they liked and disliked in an e-learning authoring tool is a great way to ensure that you are picking the right one. Take the time to do the research and listen to what the reviews say about various tools that are available to you. There are social media groups that will discuss the strengths and weaknesses in various software, so you can choose the tools that will work the best for you.
3. Take advantage of demos and free trials
Many of the authoring tools you find will offer demos and free trials, so that the user can check out the software before they decide to purchase it. It is a great way to test out the tool to see whether it is something that you can use and give you an idea of all of the features that will be available. You can see whether or not it is something that works for you, before you pay anything for it.
When it comes to e-learning authoring tools, there are many to choose from and they are not all created the same. That is why you want to make sure you pick the right one, which will take a little research and even more trial and error work. However, once you find the tool that works, you can easily create e-learning content that will benefit your business.
If you'd like to know more about how EdApp can help your internal training practices, get in touch at enquiries@edapp.com. You can also try EdApp's Mobile LMS and authoring tool for free by signing up here.
Related Content: Free eLearning authoring tools: What to look for
Curated course examples