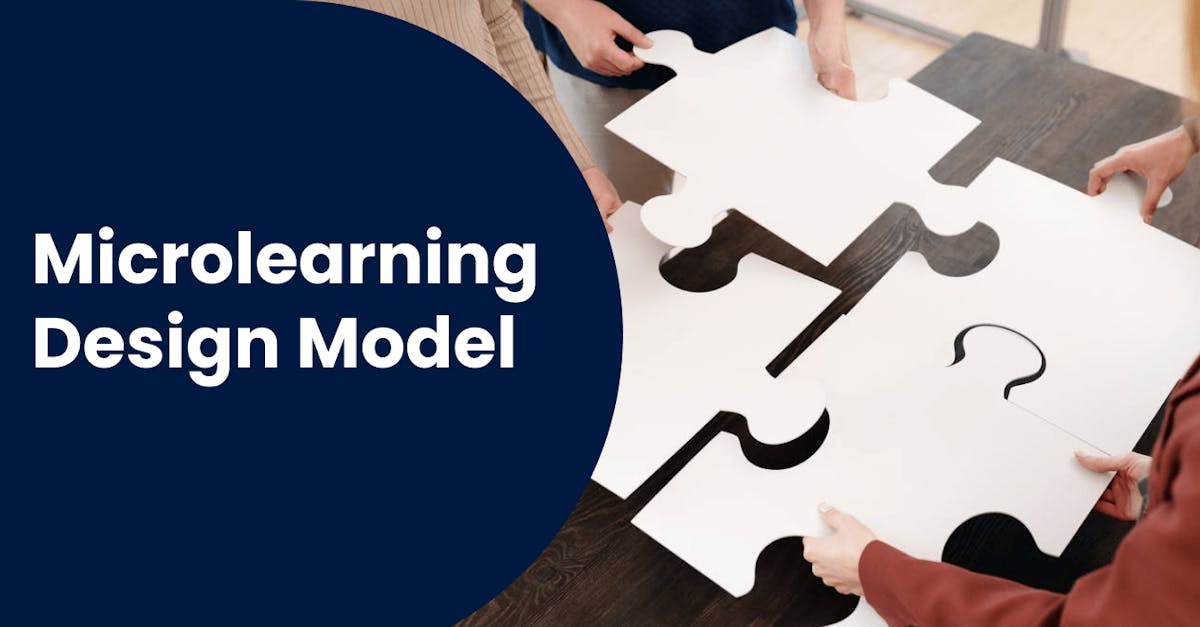 The microlearning design model perfectly hits the needs and availability of modern employees. Any training that's been structured to follow this learning model will be relatively short and easy to take, meaning, it can be easily squeezed into the busy lives of these learners. Plus, it eliminates the hassle of attending a weeklong seminar or going through boring and monotonous PDFs and modules for learning and development. 
So if you're wondering if a microlearning design model is worth investing in, the short answer is yes. 
In this article, we'll dig a little deeper into the concept of the microlearning design model, its examples, and how you can apply this learning model to your future training initiatives. 
What is the Microlearning Design Model?
The microlearning design model follows a learner-centric design approach where training content is condensed into small, targeted bursts. It cuts all irrelevant information and instead focuses on the content that's absolutely vital. The golden rule is that learners should take no more than 5 minutes to take and complete their learning. This technique reduces cognitive overload, which can help improve knowledge retention and recall. Much ideal for all kinds of training, most especially corporate training. compliance training, skills reinforcement, product knowledge training, and many more.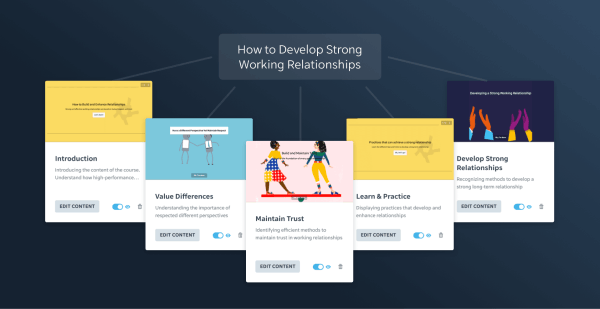 The psychological principle of Ebbinghaus' Forgetting Curve inspired the development of the microlearning design model. According to this theory, nearly 50% of the information from a lengthy training is simply forgotten within the first hour and 70% of those data points are lost within 24 hours of completion. In a nutshell, it simply means that a human brain only has a limited capacity to remember and absorb information. Microlearning is an effective way to combat this phenomenon as the content that is provided is bite-sized and can be easily digested and recalled.
Not only that but the majority of microlearning-based resources are also made easily accessible through mobile devices. The Microlearning Design Model requires resources to be short and simple, which makes them ideal for small screens, like smartphones and tablets. And given how these new generations of learners are glued to their phones and prefer to access information through these devices, the microlearning design model has undoubtedly become one of the most ideal elearning solutions today.
Examples of Microlearning  
In this section, we'll look at several examples of short-form learning that apply the microlearning design model.
Microlearning slides are basically modules that are redesigned into a series of short, succinct presentation slides so they're quick and easy to consume. Usually, they're made easily available through remote devices, allowing learners to easily access them whenever needed. Each slide is only 1-2 minutes long, focusing only on one specific topic at a time.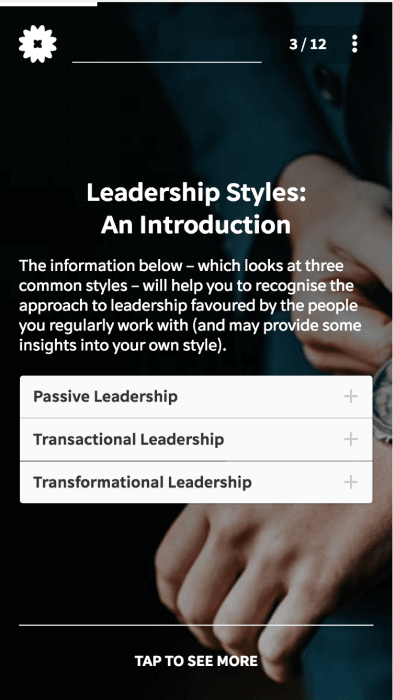 Gamification is a microlearning method where the lessons are turned into the form of quick smartphone games. This way, training doesn't feel too tedious and draining for the learners. Game mechanics like weighted scores, timers, levels, and progress bars are often added to promote learner engagement.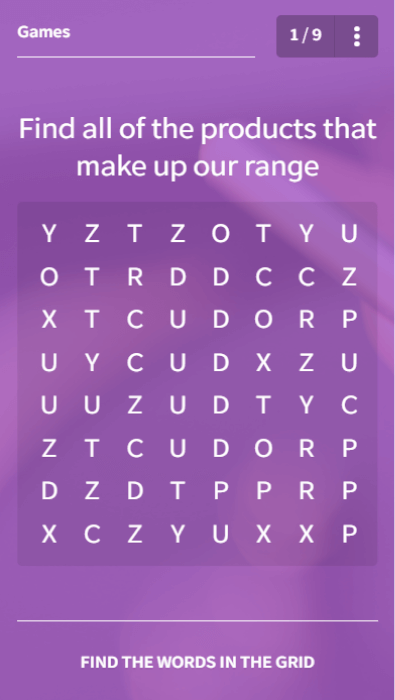 Microlearning videos are instructional materials that are arranged in the form of short video clips. Typically, this form of training features explainer clips about the skill, task, or processes that learners have to perform. Short-form videos are not easy to create, but when done correctly, they have a greater impact than written learning resources.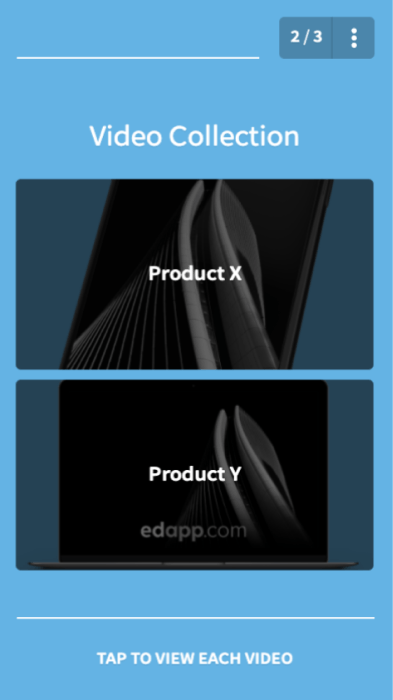 Spaced repetition is a learning hack where microlearning slides, games, and videos are sent to learners at increasing intervals until the information is fully embedded in their long-term memory. The idea is that the lessons will be continuously distributed and retaken by learners, allowing them to continue processing the information instead of simply storing it in their memory and forgetting about it later.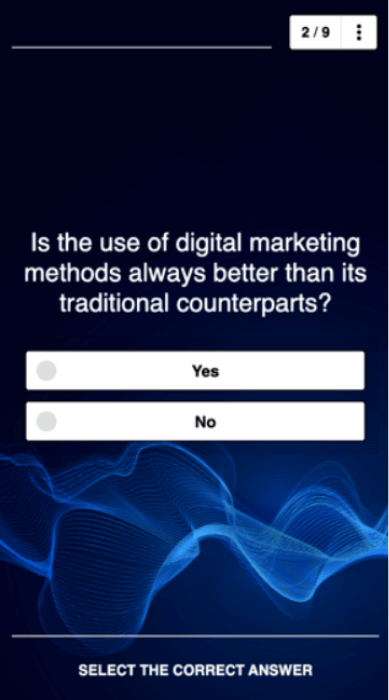 The Benefits of the Microlearning Design Model 
Let's touch on the key benefits of the microlearning design model and see how a shorter form of learning can drive better learning outcomes. 
Microlearning lessons are short in length, allowing learners to finish their training in just minutes, and not days or weeks. Even presenting a dozen short-burst lessons is still quicker and more efficient than going through a stack of modules or attending a day-long webinar. Also, because learners will not have to devote a significant amount of time to their training, it will not interfere with their regular work schedule.
Microlearning is portable in nature. It's designed to respond perfectly on any device, like mobile phones, tablets, and laptops, promoting ease of access. All of these factors combined allow learners to take their learning at their own pace and at their most convenient time and place. Providing them autonomy in their learning can lead to better training engagement and impressive learning results. 
Since the information is presented in bite-sized units, learners are able to better retain and recall information. Microlearning courses are also targeted at one learning objective at a time, preventing learners from getting confused with complex topics. Plus, these specific learning bursts make lessons much easier to digest, which then increases the likelihood of knowledge retention.
How to apply the Microlearning Design Model to your training
If you're convinced of the power of the microlearning design model, then you might be wondering how you can apply it to your workplace training. Below, we'll walk you through some good tips on how you can set your micro training up for success.  
Designing a microlearning course is usually thought of as expensive and time-consuming – but it doesn't really have to be that way. If you're an instructional designer, there are several micro learning tools and learning technologies that can help you easily set up your training in just minutes, and some of them are even offering their services for free. 
Just like EdApp, an award-winning microlearning platform. This learning management system has a free authoring tool and 80 beautifully-designed templates that are based on the science of the microlearning design model. This way, the instructional design process, and elearning develeopment become even more convenient. It follows an easy drag-and-drop function, making it easy for trainers to create microlearning materials without complex authoring and editing practices. With the help of the learning objects and media assets from Canva, it also ensures engaging and effective microlearning materials that every type of learner will surely love and enjoy.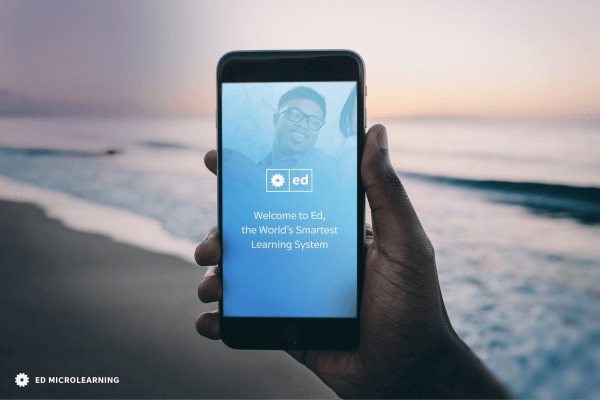 While microlearning has undeniable training advantages, it's not exactly suited to every subject matter. There are certain topics that are too complex that they can't be squeezed into short training sessions. So if you're planning to apply the microlearning design model to your training initiative, make sure to identify the training areas and topics that you can discuss in just 3-5 minutes. 
To give you an idea of the training topics that you can discuss with your team, you may go through EdApp's course library. Draw from their specific training examples, or you can also select and deploy their courses for free. They cover everything from goal setting training courses, gender inclusivity training courses, leadership development program, marketing courses for beginners, marketing lessons,  business management tips, health and well-being, cybersecurity awareness, and much more. You can also use them as reinforcement learning materials for your in-person training when you opt for a blended learning environment. What's great is that all these EdApp courses have adopted the microlearning design model to drive engagement and better learning results. 
If you want to get a worthwhile ROI and maximize the value of your training, you need to secure engagement from your learners. Consider integrating a variety of interactive elements to ensure that they stick around until the end of their training. Mix and match relevant visuals and media like images and videos, GIFs, and infographics, or add games and pop quizzes to make it more fun and exciting. 
Modern learners nowadays spend more time on their phones than on their computers. Instead of seeing these devices as a source of distraction, why not use them to train your employees? Making your microlearning materials mobile learning friendly gives your employees the ultimate freedom to access them at any time and from any location. Whether they're on their way home or simply having a quick break, these small pockets of time would be put to greater use if your micro training was made available through mobile phones.
Turning your microlearning courses mobile-friendly doesn't necessarily have to be complex or expensive. Award-winning elearning management system EdApp has a collection of pre-made templates that are fully responsive and formatted for both iOS and Android devices. If you already have PowerPoint training files on hand, this learning software can also transform them into beautiful, engaging microlearning courses that are mobile-responsive.