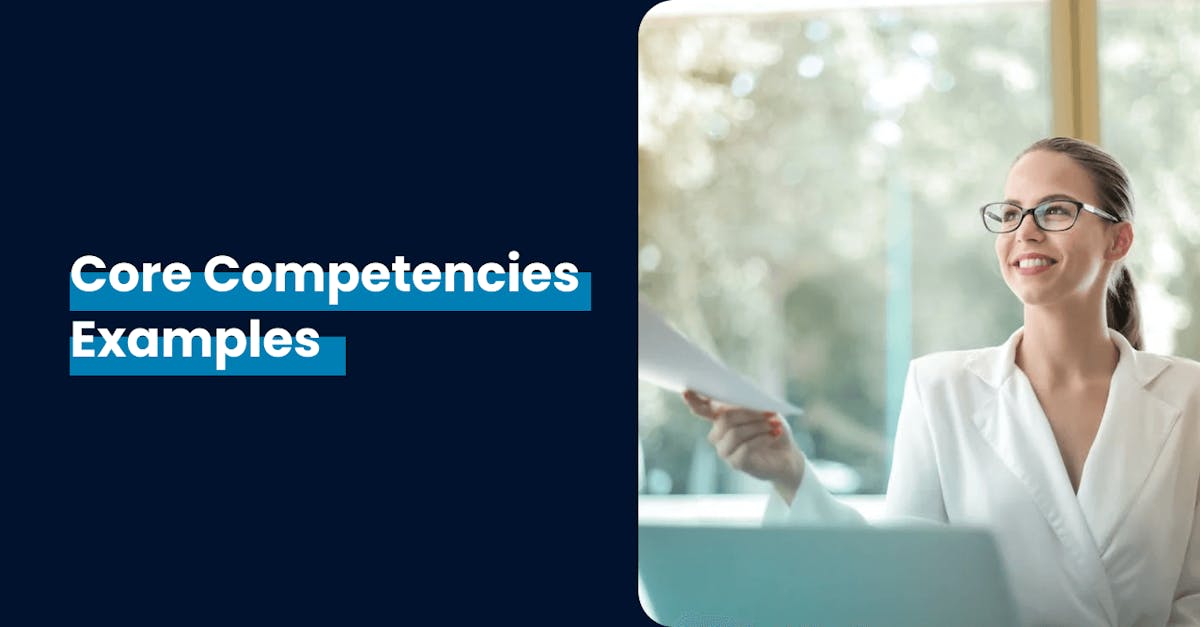 Applying different core competencies examples to your organization can make your teams develop specific skill sets that will help distinguish your organization from others. Before we dig deeper into these core competencies examples, you need to understand that:
Company and personal core competencies are different but both can contribute to your company's success. 

Company core competencies are the organization's unique strengths, while personal core competencies are the individual skills your employees possess.

Companies need to learn different core competencies examples to discover various areas where they have unique strengths and advantages. This will help them stand out from competitors and succeed in the marketplace.
Core competencies are like the building blocks of the long-term success and sustainability of your business. They serve as a solid foundation that fuels growth, adaptability, and resilience in an ever-changing business world.
In this article, we'll dig deeper into what core competencies are and give core competencies examples that your teams can adopt so that they can perform and contribute better to your company. 
What are core competencies?
Core competencies are the unique strengths, capabilities, and areas of expertise that set your company apart from its competitors. In other words, they represent what your company is really good at. They give your company a competitive and strategic advantage in the marketplace. 
There are two kinds of core competencies: company and personal core competencies. 
Examples of core competencies of a company are the unique strengths and capabilities of the organization as a whole, like its strategic positioning and operational excellence. On the other hand, personal core competencies are the individual skills that your team brings to the table, such as their technical proficiency and problem-solving abilities.
Explore the following list of core competencies that can empower teams and drive your team's performance, so they can make valuable contributions to your company's success.
1. Leadership
The first core competency example is leadership. Being able to assemble and lead a team effectively and efficiently is a good skill to have in any role or organization. It's how one's able to define one's own core competencies in business. Compared to only one person trying to accomplish their tasks, teams can typically achieve common goals and objectives faster. When led well, people tend to perform better, which can then influence other teams to follow suit.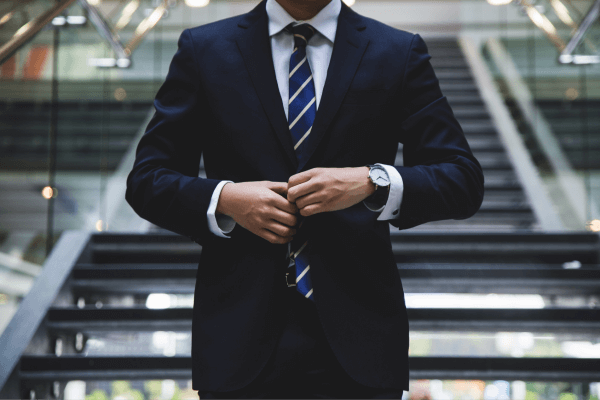 If some haven't had the opportunity to experience leadership hands-on or you just want current leaders to improve their leadership skills, you can try offering them some leadership online courses or programs. EdApp is a mobile-first LMS that offers a free-to-use course library with over 800 courses. Here, you can find courses on leadership and team building, but they also offer courses on subjects like management, workplace culture, and self-improvement, that can help support leadership development. 
Build your team's core competencies using the best training tool today! Join EdApp for free.
2. Initiative
Leadership isn't the only thing that can influence others. Taking initiative can also change the course of events in organizations. By generating ideas for improvement, taking advantage of opportunities, and suggesting innovations, individuals and teams can make impactful changes to organizations. Having initiative can sometimes mean doing more than what is required in job descriptions, but there will always be opportunities to learn and develop more skills and company core competencies when someone decides to take that initiative.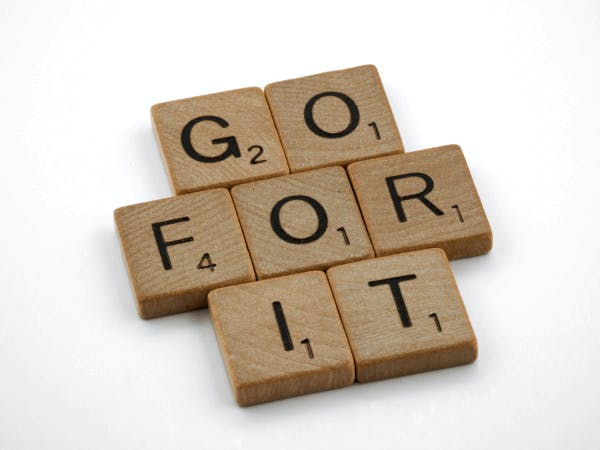 3. Adaptability
Businesses, audiences, markets, and companies are always changing and evolving. Naturally, this also changes how you and your competitors react to events and make decisions. If you can adapt to changing work environments, priorities, needs, and people while applying knowledge and skills to new circumstances and demands, you're showing that you're an adaptable worker. Being able to adapt and adjust to new situations while continuing to work at a high level is a highly sought-after core competency.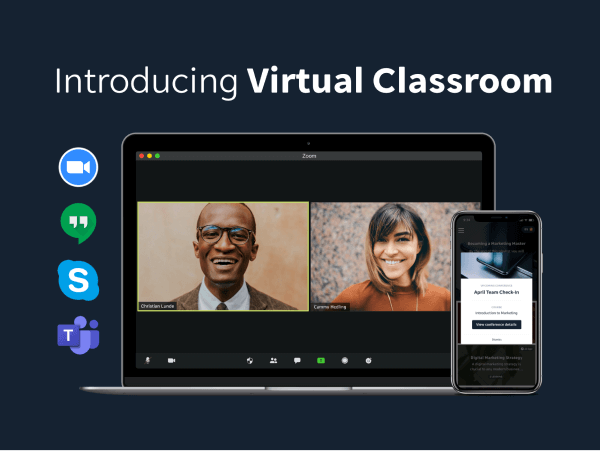 Companies should not only adapt to work and competition, but they should also adapt to learning and training. Many hybrid training tools promote flexible learning methods and styles. For example, EdApp promotes both synchronous and asynchronous learning, as well as mobile and blended learning. You can either have employees take their courses in their own time and place with the mobile app, or have virtual instructor-led training with virtual classrooms. 
4. Results-driven
Another one of the core competency statement examples is being results-driven, which means always wanting to perform and to be better. This core competency meaning signifies that when workers are handling a task, event, or project, they are always looking to provide the best results on time. If people are achieving their deadlines and quotas successfully on time or earlier and with excellent service, then you can be assured that the hard work being done will keep distinguishing your company and its employees from the rest.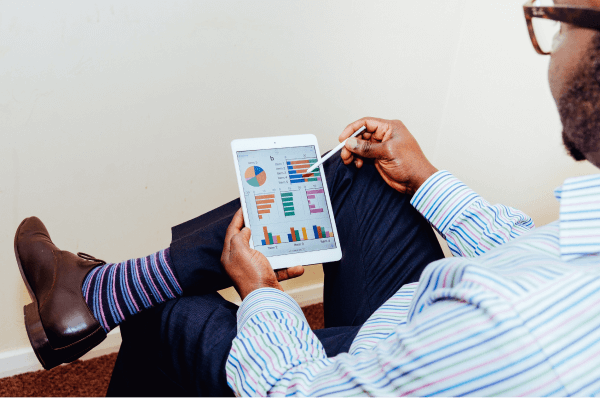 5. Creative Thinking
When it comes to thinking outside the box or developing new strategies, you're going to need some creative thinkers on your team. Creative thinking involves the generation of new ideas and concepts to either bring value to themselves or others. By looking for ways in which your organization can be different and creative, you can rely on innovative and creative thinkers on your teams. According to Josh, CMO of Zensite UI UX Design Agency, "As a user experience designer working in a design agency, it's crucial to maintain a creative perspective, enabling you to work effectively with diverse ideas and industries. Without this adaptability, developing user experiences tailored to various industries and audiences becomes an insurmountable challenge."
It's also important to keep creative thinkers engaged with their work. To get the creative juices flowing, you can consider getting a gamified learning platform like EdApp to combat repetitive learning. through gamification, mundane tasks like training could be turned into fun and modern games, helping stimulate their brains and their creativity. Gamification can also help prevent routine compliance training from getting stale and boring. 
6. Collaborative Learning
The next type of delivering results competency examples is collaborative learning. Collaborative learners seek to learn more about their jobs through supporting team efforts so that they can contribute to an organization's overall success. Employees who are continuously learning while working are sometimes the key to better work performance.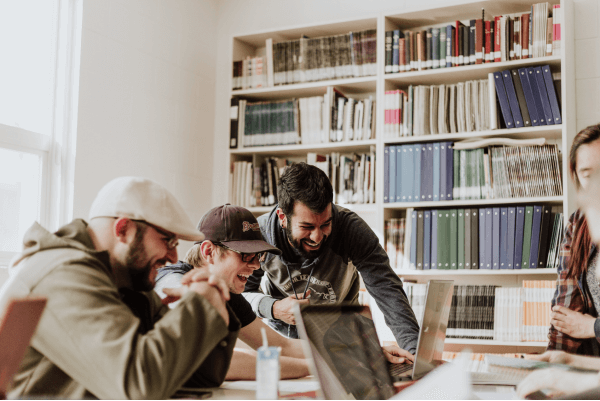 You can encourage collaborative learning as early as the onboarding and training process. Even with online training, you can have new hires learn and work together through discussion forums and virtual classroom discussions. There are many tools to improve your onboarding process, so you should pick one that will help effectively set the foundation for your workers. 
7. Time Management
If your company deals with a lot of projects with various deadlines, your employees would need to know how to manage their time efficiently. Effective time management results in good planning, decision making, and prioritization of tasks. Meanwhile, time not managed effectively or efficiently can lead to missed deadlines, low-quality work, or unfinished projects. If your employees can develop a timeline that gets work done on time and stick to it, they will surely not waste any time or effort when doing their tasks.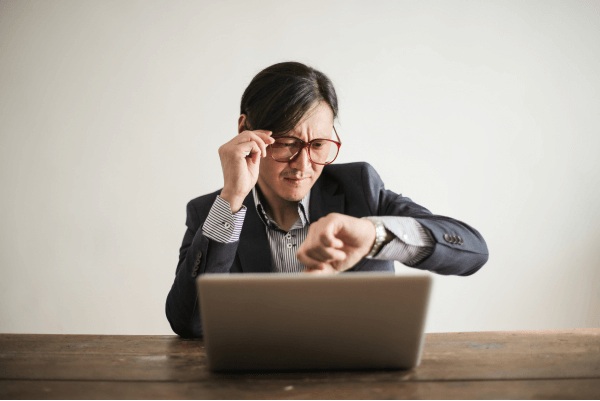 8. Stress Tolerance
Stress tolerance is the display of emotional resilience and the ability to withstand pressure on an ongoing basis while maintaining good performance. Unpredictable and difficult situations can occur under any circumstance, so knowing how your employees handle certain situations can be beneficial. Additionally, this type of management competencies examples would be good to know how your workers cope with stress and how they seek support for themselves. Being able to withstand difficult circumstances can lead to greater results at work.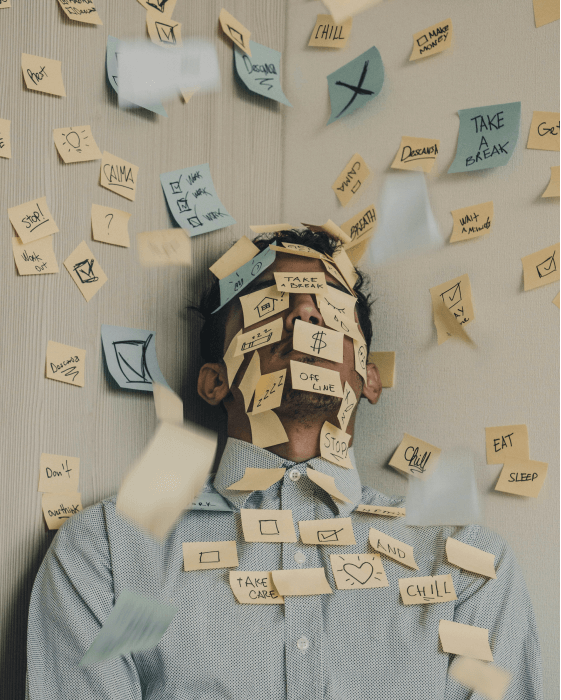 Team leaders and team members can both experience different types of stress, so workers should develop both personal and team resilience. EdApp offers a Personal and Team Resilience course that could be beneficial to you and your teams. Additionally, they also offer a course on Managing Leadership Stress specifically. With EdApp's built-in authoring tool, these courses can also be edited to add even more tips and methods to better tolerate stress. 
9. Conflict Resolution
Resolving conflicts is an essential skill to have in front-facing industries like sales and retail and in other work environments that deal with a lot of people. Misunderstandings and conflicts sometimes can't be helped, so it's important to know how to solve these problems. Those that can work to resolve differences and maintain healthy work relationships are typically happier and more productive in their roles. After all, a team that's content with its leader, other members, and environment, is a team that's motivated and engaged with its job.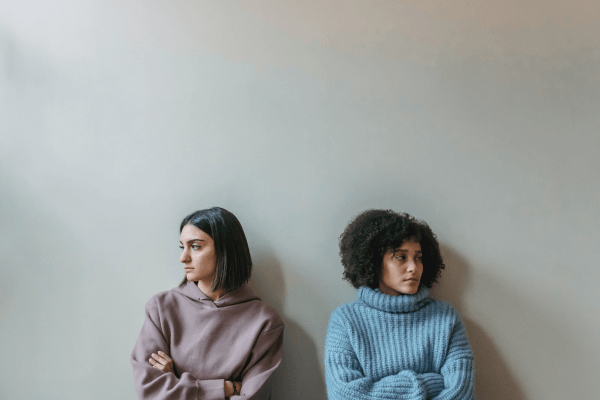 10. Diversity and Inclusion
The last core competency example on this list is diversity and inclusion. Nowadays, workforces and teams can be composed of people from all over the world, with different backgrounds and diverse opinions. Having an understanding of what makes everyone unique can foster a respectful workplace where team members are valued for who they are. Diversity in opinions and ideas can lead to more learning, growth, and collaboration. 

Diversity and inclusion can cover race, religion, culture, gender, and more. To get a better understanding of the concept and core competency, a good place to start is to take some gender inclusivity courses and cultural intelligence training courses. While team-building courses do discuss how to get along with others and touch on the topic of diversity, it's always better to take a centered and focused approach to relevant and timely topics like this.