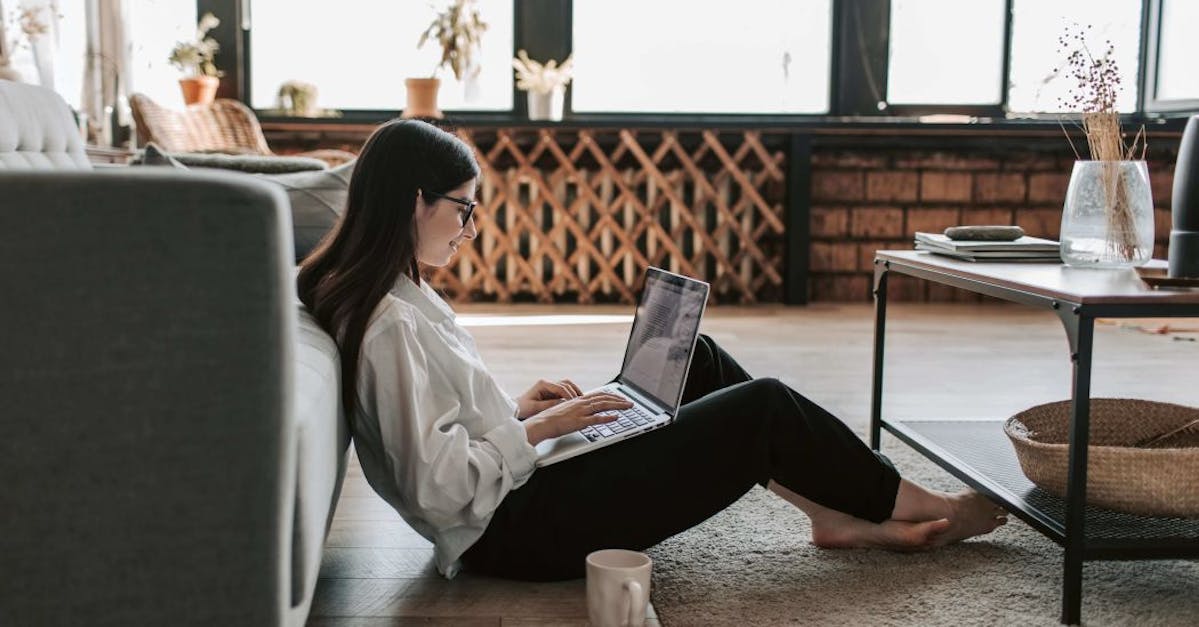 Accomplishing tasks together as a team increases group cohesiveness and dynamics. Being able to identify yourself with each other and sharing a common goal is essential to make teams work better together. In order to foster camaraderie, team-building exercises are highly recommended to maintain healthy relationships and boost morale which will reflect inside or outside work. Nowadays, not everyone can get together to bond in person but this isn't an issue with the presence of technology. Here are 10 virtual team bonding activities you can consider when planning your program:
1. Take a Course Together
If you are interested in a course, try taking it with your team! The quality time spent together to pick up knowledge is a great bonding experience that allows your team members to know each other a little bit better. Microlearning is great for this type of activity since information is delivered in bite-sized lessons that won't be dragging for your team members. EdApp Microlearning platform offers several courses in their course library where you can browse topics of your choice. You can also author your own courses from scratch or make one with EdApp's editable course library, should you prefer to customize your own courses. Peer authoring can also be enabled to encourage interactions and peer-to-peer learning amongst team members. This enhances collaboration which is essential in group activities. Also, EdApp has a virtual classroom platform feature that supports Zoom and Microsoft teams for video conferencing. It's an easy and simple platform that can cater to your virtual team bonding needs.
New to EdApp? The world's most-loved microlearning tool is completely free to deliver courses for your teams. Sign up for free – get started in minutes.
2. Retreat
A team bonding activity such as a virtual retreat is a good break from fast-paced work life. Practicing mindfulness, meditation, and spirituality is effective in reducing stress levels. Aside from sleep, a complete rest of the mind, body, and soul is vital to human beings. Attending a virtual retreat with your teams can help everyone clear their minds and also help them feel recharged when facing their everyday life. A retreat could consist of meditation activities that promote mindfulness and spiritual enrichment. Adding a personal conversation with your team members through zoom or other communication channels is also encouraged because you can get to know your team outside of work. Are there any struggles they are currently facing? Having conversations like these will increase understanding and empathy, foster camaraderie, and create excellent collaboration and synergy. If you're looking for something to strengthen bonds within your team, a virtual retreat is a great activity that you could consider.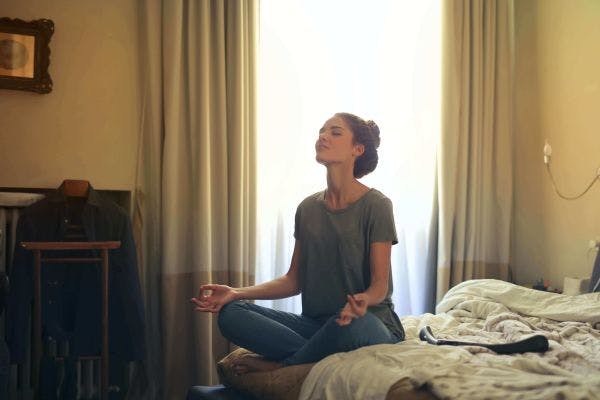 3. Games
Spending quality time by playing games is sure to foster sportsmanship and camaraderie amongst team members. Playing virtual games for teams facilitates closer interactions to achieve a common goal. By working together, you will know a little more about the strengths and weaknesses of your team members when faced with a challenging task. Through this, your teams will learn how to collaborate to attain the group's objectives and this fun and playful activity is sure to make your teams a little closer. Some examples of different virtual team bonding games are online board games, online games, mobile games, and video games.
4. Workshops
What better way to bond and get to know your team than to attend workshops and learn new skills together. Aside from the usual employee training workshops, there are creative ones that can help take your mind off work. Creative workshops such as arts and crafts, photography, photo or video editing, and digital art are some popular activities you can try to bond with your team members. With this, you might be able to discover their strengths and weaknesses. Online workshops are widely available and anyone can enroll wherever they are located. Team members may also buy materials for the workshops at their local shops or they could avail of the workshop package, if available. Video conference calls are used as a virtual real-time bonding experience.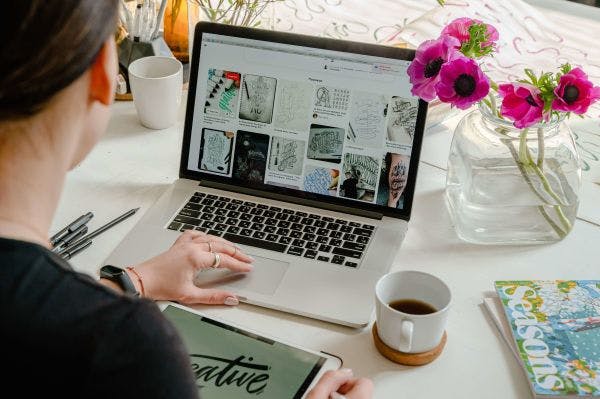 5. Fitness
To function properly and do your day-to-day activities, physical well-being must not be overlooked. It is crucial to take care of yourself by engaging in fitness activities once in a while. Trying out fitness classes with your teammates will definitely help you feel motivated to exercise as the shared sense of conquering a challenging workout together is sure to strengthen bonds. There are several fitness lessons online you can take with your teams, may it be recorded tutorials or live classes with an instructor. You just need yourself, a mat, and a camera to connect with the instructor and participants. Following that, video conference calls are used to talk in real-time. Yoga, pilates, zumba, and HIIT are some of the classes that you can register for your fitness team bonding experience.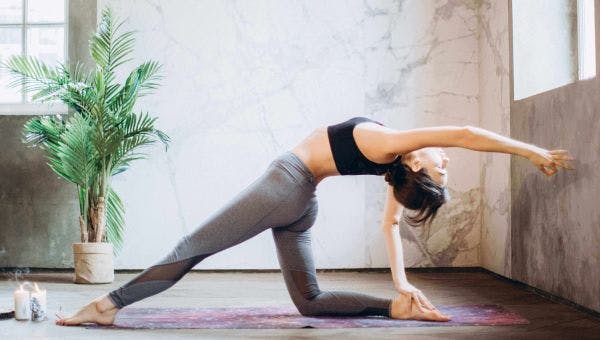 6. Icebreaker
Icebreakers are often used to start a program, to make the participants feel at ease. As its name suggests, ice breakers are there to "break the ice" especially if the atmosphere is a little stiff. Trivias are commonly used as a form of icebreakers as it is quick to prepare and it stimulates the mind of the participants. Trivia topics could range from general knowledge trivia to personal trivia about your team's characteristics. This activity is a good introductory game to refresh and awaken the minds of your team. There are multiple tools available to deliver your ice breaker, namely Edapp's Rapid Refresh. With this tool, you can prepare your trivia questions and easily transfer and format it into a quiz. EdApp platform has several interactive game templates for quizzes that you could use to tailor your trivia better for your teams.
7. Movie Night
Sit back and relax with your team by having a movie night. This form of entertainment is easy to prepare and it can strengthen bonds as quality time is shared amongst the team. After watching a movie, your team members can discuss personal opinions and insights that they've gained from the film. Having a common knowledge of a movie plot that everyone can relate to will enrich their succeeding interactions, may it be work or off-work. If your teams have Netflix, you can install Netflix Party to watch the movie together in sync or you could opt to stream a movie on a video conferencing platform with a screen sharing feature. It is a simple yet great way to spend time with your teams.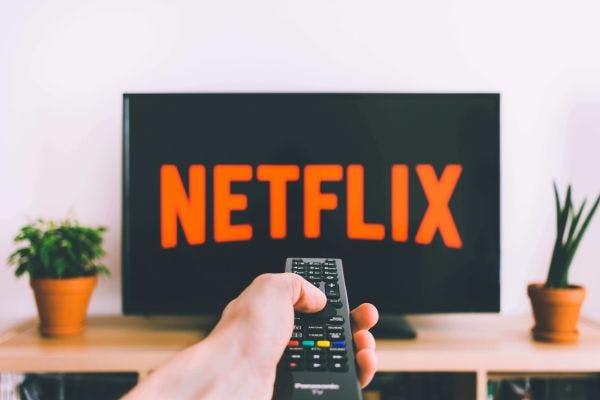 8. Virtual Escape Rooms
Get ready to stimulate your team's minds with virtual escape rooms! Given the shared task of escaping a mystery room together, your escape is definitely more challenging as everything is virtual. This activity will heighten the observation skills of your members. This will also give you insights into how they think when taking on a task. As this is a remote game, virtual escape rooms promote a very important skill which is communication. To collaborate effectively, everyone is going to have to rely on their communication skills to relay vital information to their teammates. The Remote Adventures by The Escape Game offers a virtual escape room for small to large groups. With this fun virtual team bonding game, your members' teamwork and communication are sure to improve. 
9. Open Mic
Get to know more of your team members by having a virtual open mic night! Everyone is free to showcase their talents and creativity that are never seen before. You could find out more of your team members' strengths that could be useful in the future. Do make sure that the members are informed beforehand to give ample time to prepare for a short performance. The key is to boost the members' morale and confidence by fostering a safe and supportive environment. This is to allow members to go out of their comfort zones that result in them actively participating in team activities. This can also help them be more vocal in future team discussions.
10. Happy Hour
Food brings people together. Bonding through food and good cooking is a meaningful activity that humans partake in whether at work or outside work. As it is termed in research, "commensality" is the practice of social groups eating together which just shows that it is natural and inherent for social beings to participate in. Luckily, with the presence of technology, we have video conferencing platforms to connect with our teams in real-time. Team members can prepare their food and drinks or the supervisor can deliver food packages to the members early before the scheduled time. Similar to how it would be done in person, team members can strike casual conversations with one another while eating or having a drink.