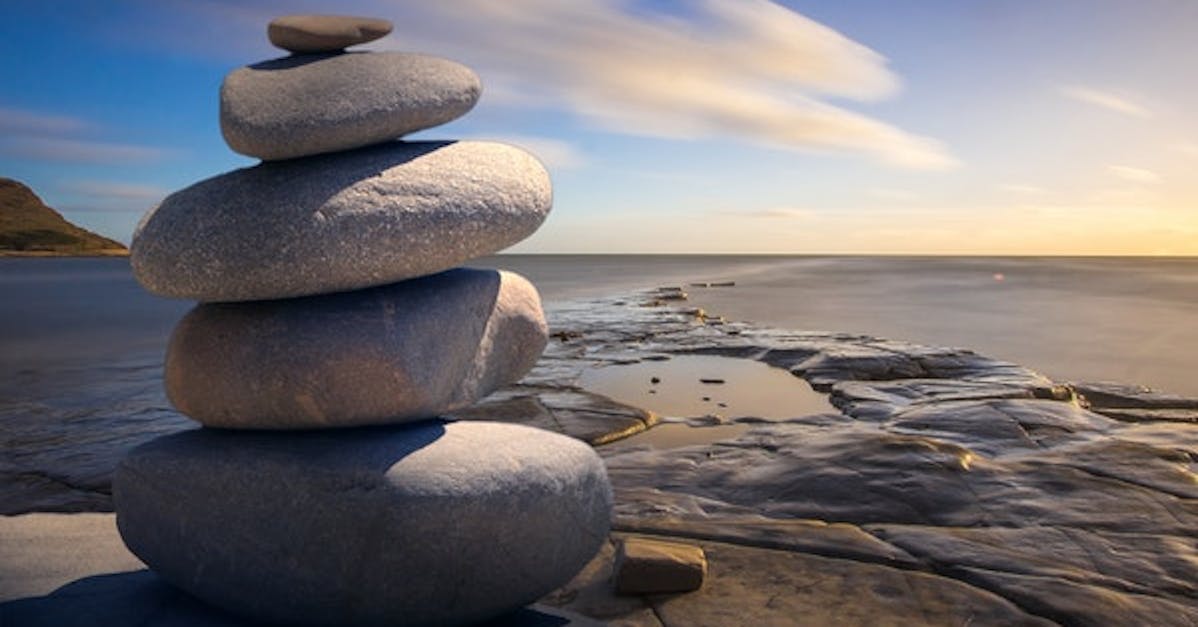 Mindfulness is an important topic to discuss when talking about overall productivity. Doing mindfulness exercises has helped promote attention, observance of thoughts and feelings without judgment, and helps us regulate our emotions under stress in better ways. These types of exercises can reduce stress in the workplace by up to 32% in 30 days. If you are thinking of doing a mindfulness course online, we have ten for you to choose from. 
1. Mental Health in the Workplace (EdApp)
Mindfulness training online is a great way to improve your team's productivity. There are so many stressful things that employees have to deal with because of the new pandemic landscape. Some people have to deal with the loss of a loved one due to the virus, the fear of contracting the virus at the office, the fear of losing their jobs, and the stress of not physically interacting with their co-workers. You should be keen on maintaining good mental health practices among your team and this course will provide you with knowledge on how to prevent mental health issues and also teach you to spot signs of mental health issues in the workplace. This microlearning course will equip you with the tools you need to intervene and work on building a supportive culture that will benefit the mental state of your workers.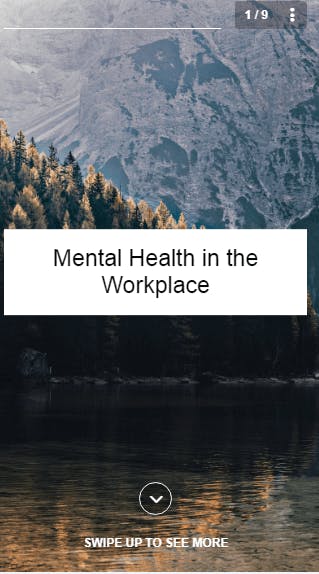 The Mental Health in the Workplace course will help you to understand mental health issues, give leaders and managers the knowledge that will empower them to identify these issues in their team members and teach them some of the steps to follow afterward.
2. How to be a Passionate Leader (EdApp)
If you are a leader and the vibe you give to your employees is one that is tainted with negativity, depression, and other negative features, the How to Be a Passionate Leader course is one you should be thinking about taking. Passion can be contagious. Your passion can energize your team and soothe their minds in times of trouble. We are sure you can agree we are now in troubling times. EdApp curated this 8-part course to teach you that your actions carry a lot of weight regarding the mindset of your team and building trusting relationships with your employees that would, in turn, lead to a trusting work environment in which employees would feel safe to communicate and ease their minds.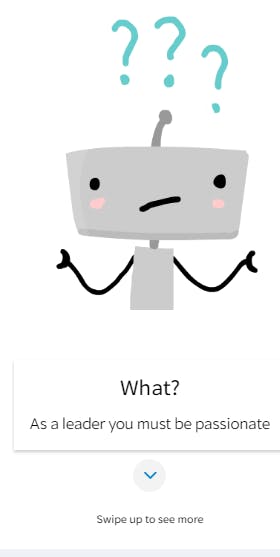 This course from EdApp will cover how important it is to have personal passion, track your behavior, walk the talk you make, and a host of other important topics that will significantly improve your impact on your team.
3. Living a Resilient Life (EdApp)
We know that this Living a Resilient Life course is one you will find exciting and beneficial. We mostly think about illnesses and disorders of the mind when we talk about mental issues, but mental health and mindfulness are more than that. The course covers the resilience aspect of Mental Health. Resilience in the workplace is key when you work in a dynamic environment that is influenced by both internal and external factors. As a leader or floor-level worker, understanding how to respond in stressful situations is key, so if you're looking for a course that teaches the elements of a resilient life, look no further.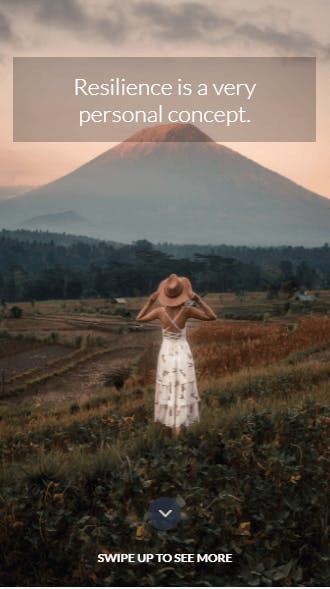 Topics covered in this course include the definition of resilience, how to be resilient in business, the personal approach to resilience, and other key topics that will help you to shape a more resilient mind.
4. Personal and Team Resilience (EdApp)
Staying on the topic of resilience, personal resilience is one thing, but to improve the resilience of your team is a totally different ball game. We all know how dynamic the workplace can be and how much stress this can place on the average employee. This Personal and Team Resilience course from EdApp focuses on counter actions that you and your team members can do to cope with adverse situations, and how you as a leader can build a culture of resilience that will fortify the minds of your team in preparation for less than ideal circumstances. Courses like these help to maintain productivity when things get hard.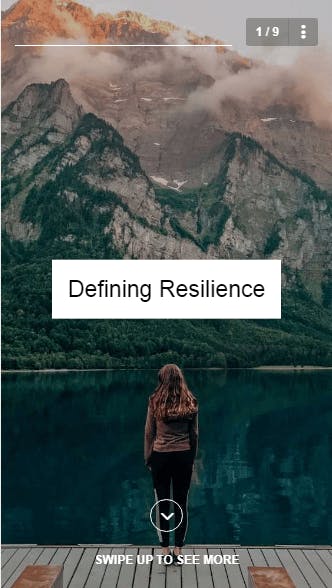 Enrolling yourself and your team in this course will expose you to topics such as the definition of resilience, coping with adversity, building workplace resilience, and the role of resilience in the workplace.
5. How To Guide Mindfulness Meditations For Well Being and Resilience (Mindfulness Exercises)
The How To Guide Mindfulness Meditations For Well Being and Resilience course is a six-part video learning series with an ebook that is designed to help straighten your ability to lead mindfulness meditation with confidence, integrity, and high impact. You can guide your team members through meditation sessions at work or even online. This is a skill that needs to be practiced and mastered, don't try to do this if you have no idea what you are doing. You are in luck as this course teaches both the basics such as what is mindfulness and more advanced topics that will help you to master this craft. Your team and the bottom line will thank you for taking such a course.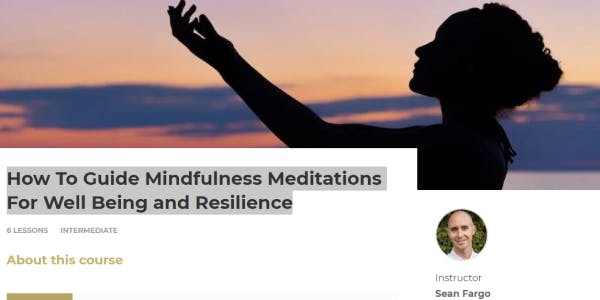 Topics covered in the course include what is mindfulness, guided mindfulness practices, how to address misunderstandings, understanding the window of tolerance, and more. However, this course may be too bulky for those who do not necessarily have time to watch 6 videos plus. Additionally, to complete the course, you will need to read an e-book.
6. De-Mystifying Mindfulness (Coursera)
Coursera's De-mystifying Mindfulness course teaches skills in ethics, mindfulness, philosophy, positive psychology, and meditation. Here we have a 44-hour course that is available 100% online. This is especially great in this pandemic period. You can set the course deadline according to your schedule as well. Coursera boasts that 27% of the people who completed this course went on to start a new career. This is great when you think about the stress that being in the wrong work environment can cause.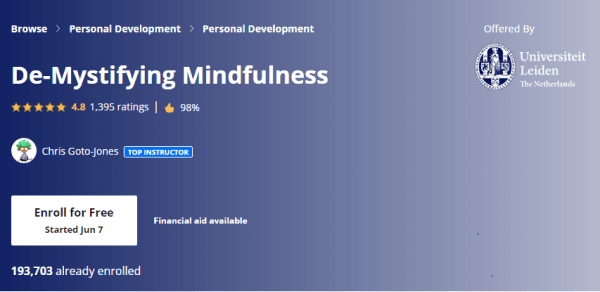 The course teaches misconceptions about mindfulness, the significance of mindfulness, how to interpret mindfulness, and the different approaches to mindfulness. However, this university course requires you to go through a lengthy and enrollment process.
7. Online Mindfulness-Based Stress Reduction (Palouse Mindfulness)
This Online Mindfulness-Based Stress Reduction course is one created to help you cope with the stress and challenges of your everyday life. It also teaches you how to deal with disturbing events while maintaining grace and composure. This is a great skill to have in the workplace as leaders can reduce not only their stress levels but help employees to cope better in tough situations and maintain their productivity. The eight-week course is free and 100% online and includes guided meditations. 

A lot of mindfulness practices are covered in the course including sitting meditation, mindful yoga, mountain meditation, rain meditation, and others. The course is way too long though to be efficiently digested by an on-the-go professional.
8. The Science of Well-Being (Coursera)
If you're looking for a course that will challenge you to increase your happiness and teach you how to be more productive by creating good habits, The Science of Well-Being course by Coursera is definitely a good choice. These gains are useful to you and your team, especially in the pandemic. Because good habits are going to be critical when faced with new unfavorable situations, discipline is the word of the day here. 15% of the people who take the course gain tangible career benefits after. Topics covered in this mindfulness course include gratitude, mediation, savoring, and happiness. Enroll yourself to reap benefits and gain an impact on your career and also your team's.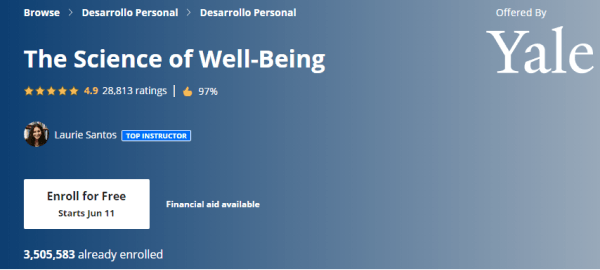 9. Gentle RasaYoga With Larissa Velez-Jackson (Citrine Pilates & Wellness)
So often when we need to calm down we are told to just take a deep breath. This Gentle RasaYoga course focuses on breath movement and sound. It was designed for persons with health challenges and the wellness community with the aim of supporting your mind, body, and spirit. A workplace with people who are able to properly "take a deep breath" when they should and approach challenging situations with a cool head is one that will resolve conflicts with minimal issues.

This Rasa course will help you to develop a sharper mind and senses with poses, meditation, and self-care. You will be guided through proper sound, asana combinations, and techniques to boost your resilience and calm your nervous system. It takes an entire 60 minutes to be completed and is not offered asynchronously.
10. Engineering Health: Introduction to Yoga and Physiology (Coursera)
The final course on our list is one offered by NYU. This Engineering Health: Introduction to Yoga and Physiology course will explore psychological systems that govern overall health and wellness. The course will particularly focus on meditation, mindfulness as a therapeutic way to combat chronic illness, and yoga. If you are a yoga practitioner, college student, teacher, or medical practitioner that is trying to better understand the benefits of yoga, this course has significant value for you.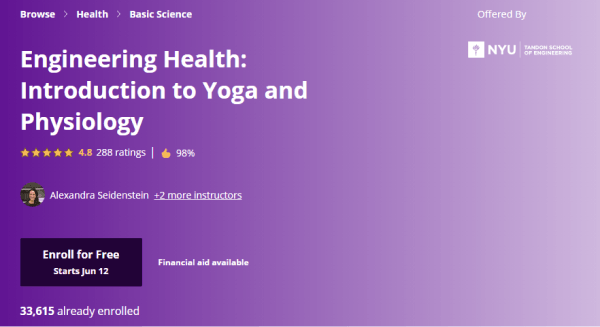 This course goes into how you can identify the role, structure, and function of psychological systems related to humans. It identifies the normal and abnormal functioning of human psychological systems. It also teaches the practice of yoga that targets therapy, prevention, and overall wellness. Unfortunately, even though the course covers yoga in an in-depth manner, it is not openly available for your organization to edit and disperse to your workforce. The course is also quite long as it takes an entire 54 hours to complete and may pose a challenge to those who have a short attention span.