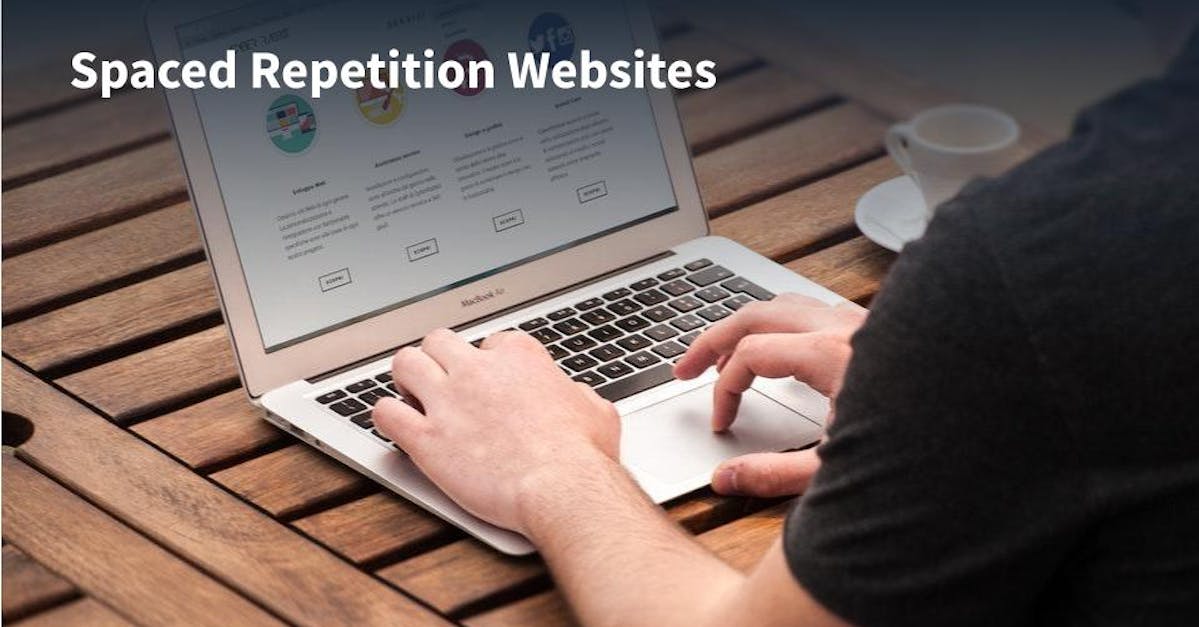 Spaced repetition websites use the spaced repetition technique that is performed by continuously introducing more difficult information throughout the learning process while showing not as hard material less frequently. Spaced repetition is necessary to your training regime because it allows more effective learning in a shorter timeframe, freeing up your employees for production.
Spaced Repetition Website #1 – EdApp
EdApp, and its Brain Boost feature, stands out on our list of spaced repetition websites for many reasons. Unlike most of the other platforms out there that utilize spaced repetition, EdApp is not locked into a niche category and can service teachers, course creators, organizations, companies, and anyone else who needs to train or is learning to train others. This platform comes with a full course library that has materials to foster the learning process, it also has proven templates that can be used to create your own courses tailored to the specific needs of your learners and it is packed full of features that will enhance learning such as gamification, microlearning courses, mobile learning and more. The spaced repetition feature offered by EdApp is like no other. All you need to do to utilize spaced repetition with EdApp is to go to the administration portal and select the feature called Brain Boost. After that, you would then select the courses, lessons, or individual slides that you want to add to the spaced repetition algorithm. And finally, you select "boost slides" and the software will do the rest for you. The platform triggers a series of follow-up quizzes after your learners complete the course for the first time. This is done automatically. It also automates the delivery of each lesson to your learners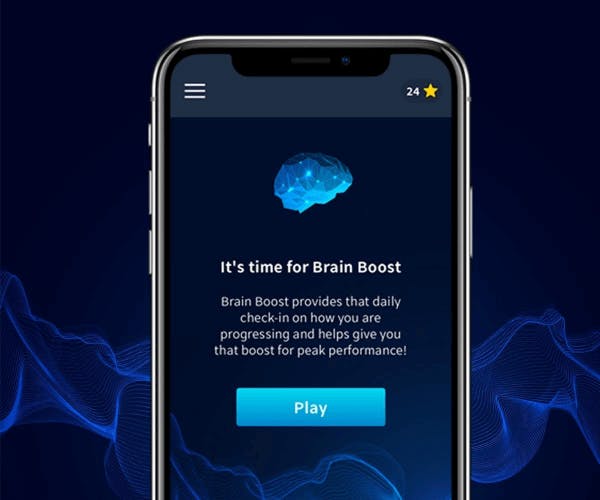 Price: Free
Features: Automatic delivery, templates, gamification, mobile learning
Spaced Repetition Website #2 – Mochi
The Mochi card spaced repetition website allows users to take notes and make flashcards. These flashcards can then be used by the user to study with spaced repetition. The platform is simple to use but has a lot of features that are quite useful. The spaced repetition algorithm within the platform works like most others to maximize learner retention while minimizing the amount of time it takes to study. Even though you can use the Mochi platform online, it is focused on offline learning. Essentially, you can use the software without actually signing up. All the information that you input will be stored locally before it is synced to the cloud. It is easy to make cards from notes you drop down with a feature called Markdown. Markdown enables you to put down your thoughts and format them without much effort. Cards created on Mochi can be linked to provide a network of information that is related, and this information can include media such as audio, video, and images. In addition to the multimedia aspect, you can also use the canvas feature to practice writing or drawing your answers.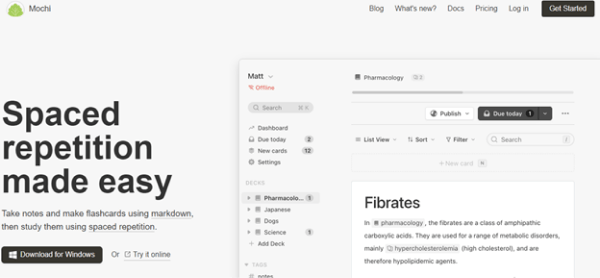 Price: USD/bin/sh-/month
Features: Flashcards, Markdown, Offline
Spaced Repetition Website #3 – Anki
The Anki spaced repetition website enables learner retention through intelligent flashcards built on a spaced repetition foundation. The software is available on multiple operating systems such as Android, Mac, Windows, Linux, iOS, and pretty much any device with a web browser. This platform makes it easy to remember things because the repetition study method is more efficient than traditional ways of studying in most cases. With this software, users can either increase the number of things they learn or reduce the amount of time they spend studying. One great thing about Anki is that it can be used by almost anyone from people who are learning a language, to geography, poems, memorizing people's faces and names, studying for exams, and even learning music and science. With this software, you can synchronize the flashcards across multiple devices. Speaking of cards, you can build decks off over 100,000 items with no issues. Unfortunately, you have to pair Anki with one or multiple other platforms to gather the information that you will need to study.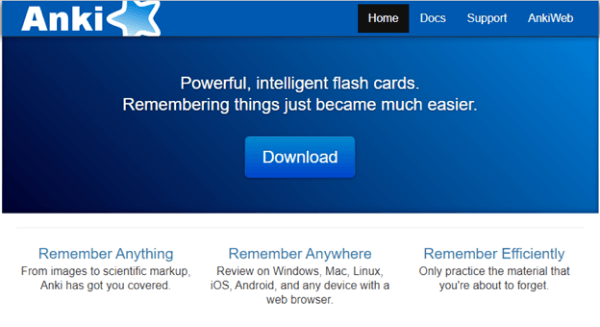 Price: Free
Features: Flashcards, mobile, add-on features
Spaced Repetition Website #4 – iDoRecall
iDoRecall is the other spaced repetition software on our list that utilizes flashcards. The software can be used to help learner retention in a myriad of subject areas. You can get everything neatly organized in one place, whatever the subject. Similar to most other spaced repetition apps and software, iDoRecall helps learners save time and achieve better grades. with this software, you can practice only the topics that you are close to forgetting so your practice time isn't wasted on things that you know. You can upload the learning materials into their library for easy access. Supported materials include word files, PDFs, images, PowerPoints, and even media that are hosted on Vimeo, YouTube, SoundCloud, and other platforms. With the option to create linked flashcards, you can watch videos inside the same software by creating links on the spaced repetition flashcards. These linked flashcards allow users to click to see the source of a particular piece of information that they're struggling to find the answer for during retrieval practice. This will quickly refresh memory in the original context and help learners memorize concepts more easily. Unfortunately, even though iDoRecall is a great spaced repetition website, it can be quite pricey.

Price: USD /bin/sh-6
Features: Linking, multimedia, topic selection
Spaced Repetition Website #5 – FluentU
The FluentU platform is a bit different from the ones mentioned before as it's built to help learners learn a language in an easier way. The software takes real-world videos like movie trailers, music videos, inspirational talks, and news and turns them into learning experiences. The spaced repetition system utilized by FluentU is based on a variation of the super memo algorithm. On the platform, users can easily import foreign words and then automatically gain access to images, example sentences, and definitions of each of those words. In addition to all of this, the words that you import can also be presented in different videos accessible on the website. the software tracks your history and then provides new and different video clips based on your previous history on the website. It can be viewed as a combination of spaced repetition and learning through context and real-life situations. With this spaced repetition website, users who are learning new languages can easily find situational videos that appeal to them personally on their learning journey.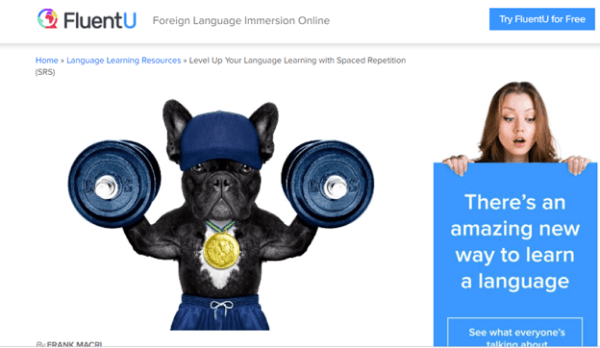 Price: USD 9.99-9.99/month
Features: Language learning, multimedia support
Spaced Repetition Website #6 – SuperMemo
With the SuperMemo app, users can learn up to 194 languages by studying from over 200 courses available on the platform. Regardless of what a user may want to learn in their language acquisition goals from vocabulary building to grammatical training, you will be able to use courses available on the SuperMemo app or create your own course and even share them with other people at no additional charge. This software utilizes spaced repetition to help learners learn thousands of different pieces of information in a shorter amount of time than normal. The application works on multiple devices such as Windows, Android, or iOS. In addition to that, users can choose to learn from the software either online or offline at any time. Whenever progress is made on the spaced repetition website, it is automatically synchronized across all devices on the account once they are connected to the internet. SuperMemo is great for any language learner but if that's not the business your company is in, it will not be of much use to you.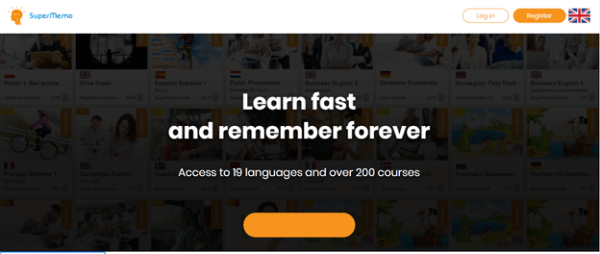 Price: Contact for pricing
Features: Offline support, 200+ courses, 194 languages
Spaced Repetition Website #7 – Memrise
Memrise is another good platform that utilizes spaced repetition to help users improve their language learning skills in an easy way. The platform utilizes gamification and immersive learning techniques to increase your proficiency and make you feel as if you are with the locals of a foreign nation. So as you may have realized by now, Memrise is another niche application that is tailored to language learners. With this software, you can learn up to 23 languages on multiple devices such as Android devices, Apple devices, or on your desktop browser. Because it uses spaced repetition, you will be able to train the long-term memory of students twice as fast as traditional teaching methods. The platform focuses on speaking language and not the general type of language learning that won't be very useful. When we say speaking language, we mean new words and conversational phrases that everyday phrases persons actually use. You can do quick courses to learn things that you will need immediately such as phrases for a vacation and also your long-term goals to become proficient in the foreign language. This spaced repetition website would be great if it allowed users to create their own courses and quizzes so it could cover a broader base.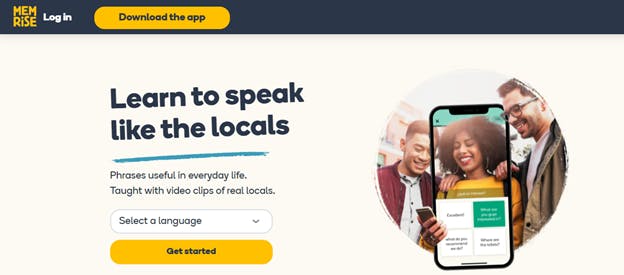 Price: Contact for pricing
Features: Mobile support, language learning, gamification
Spaced Repetition Website #8 – Quizlet
With Quizlet, learners can get step-by-step guides on how to learn difficult concepts or solve complex problems. The great advantage of Quizlet is that it actually provides solutions in 64 subjects. There are millions of study tests available to study with. The platform utilizes spaced repetition in the form of flashcards that are available at any time. Your students can study for exams faster than they would normally. This is a great platform for teachers to get their students to study in an engaging manner. There are millions of free study tests, study modes, and in-class games that make your classroom more engaging. This spaced repetition website is great for classrooms and okay for business uses but you may find a better platform on our list for training employees.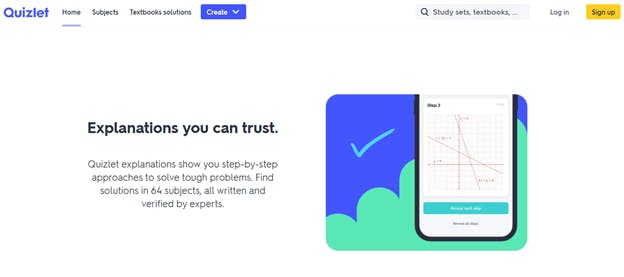 Price: Contact for pricing
Features: Problem guides, flashcards, classroom support
Spaced Repetition Website #9 – Space
Space is a wonderful software that makes it easy to learn almost anything. The software is marketed as a space repetition platform for minimalists. Off the bat, one good advantage of Space is that the application is free and is pledged by its creators to be free forever. With this spaced repetition website, you can create your learning cards and style them using LaTex, a software system for document preparation, to personalize them as your own. Editing can be done by the Markdown software which allows you to structure your content in seconds. The Space application doesn't actually provide you with a knowledge base or library with content to study from. The platform only gives you a medium to create a flashcard with information you would have gathered elsewhere. Yes, it is useful for studying but not that useful for learning. To get additional features for learning, you would need to either sign up for an LMS subscription or pair Space with another learning platform.

Price: Free
Features: Flashcards, LaTex, Markdown
Spaced Repetition Website #10 – Memoo
Like the other spaced repetition websites here, Memoo helps learners to remember more for a longer period while studying for a short time. Memoo is not niche so it allows multiple subjects or industry-type content on its platform. The spaced repetition feature is utilized with flashcards to help you process the information efficiently, faster, and in a simple manner. This software is available on mobile devices and computers so you can study pretty much anywhere you are. In addition to being available on multiple devices, your progress is saved in the cloud so it can be retrieved from any device on the same account for your convenience. Even though it utilizes a cloud feature, the platform is offline compatible so if you don't have an internet connection, you don't have to worry, you will still be able to study. A unique advantage of using Memoo is the custom math formula feature. The software has a very powerful scientific calculator that allows users to create their own math formulas. Memoo could also improve your course creation process if it had microlearning courses available or at least template/s from which some could be created.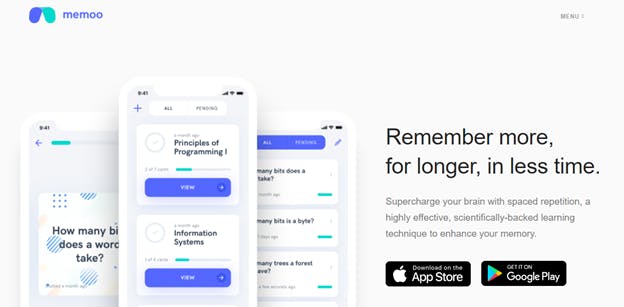 Price: Free
Features: Flashcards, scientific calculator, cloud storage