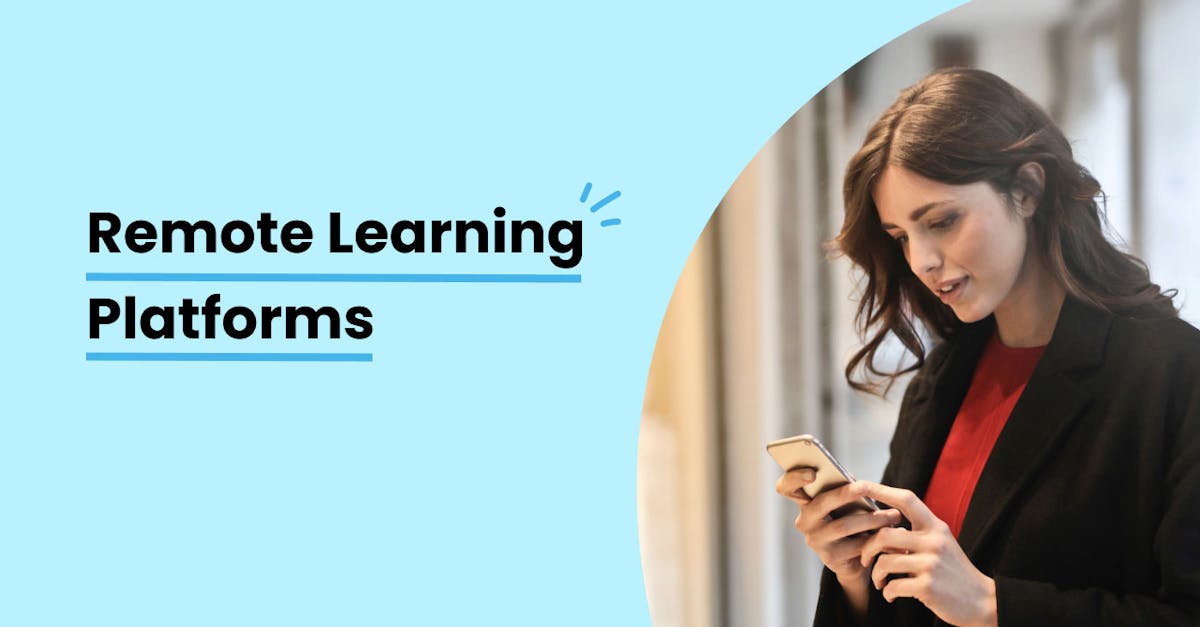 Remote learning platforms are services that allow instructors to provide courses and private lessons online to workers anytime and anywhere, and the best ones are asynchronous. These are great tools to invest in as they remove all location barriers to training your teams and simplify the course management process. 
Remote Learning Platform #1- EdApp
You'll have access to all the tools you'll need to give your teams captivating microlearning courses on the EdApp remote learning platform. Discussion forums, quizzes, and numerous multimedia types are all supported. You can even tailor the curriculum and timetable of each course to the needs of individual learners based on their responses from previous training sessions.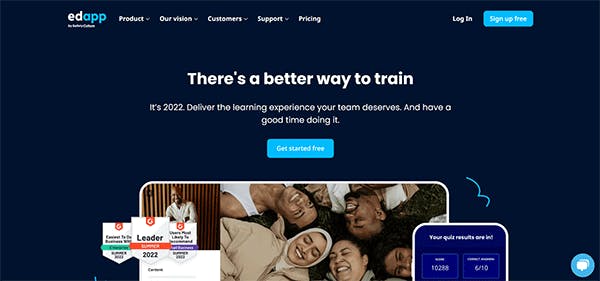 This platform offers thorough reporting, so you can identify learning gaps for both individuals and teams. With the help of this software, you can instantly update existing compliance training courses with relevant, interesting information. This way, you don't need to send your content out for revisions.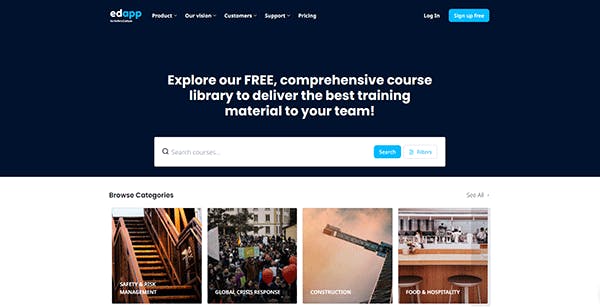 Additionally, the platform is mobile-friendly, allowing your workers to use it while they are on the go. EdApp makes use of gamification to motivate learners in a way that comes naturally to them and ensures that they actually like the lessons. It also works flawlessly in any web browser on a computer and is supported by both Apple iOS and Android mobile devices. Thanks to this, you'll have complete flexibility in how lessons are delivered.
Overall, EdApp holds the top spot on this list because it gives trainers and course creators the most features to make their jobs easier. From the PowerPoint converter which helps to import old courses to the micro lessons offered to learners, the remote learning platform covers everything from course creation to analyzing how the material is absorbed by your employees.  
Price: Free
Features: 
Mobile Friendly

Gamification

Discussion boards
Join EdApp for free and train your team anytime and anywhere with the best remote learning platform!
Remote Learning Platform #2- SkillLake 
SkillLake's remote learning platform transforms old-fashioned employee training and development into engaging learning and competency management experiences. This service offers a way to increase awareness about culture, policies, practices, or compliance processes. SkillLake will help your leaders make time for training and apply what they learn.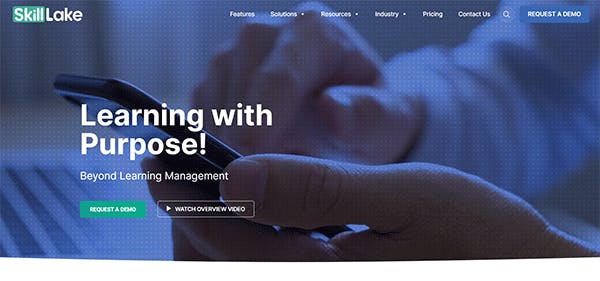 With this platform, your team can also complete eLearning on the corporate learning management system (LMS), and understand how it should be applied on the job. However, apart from being quite pricey, SkillLake can also be quite tricky to scale with.
Price: Custom
Features:  
On-the-job applications

Learning management system

Versatile enough for multiple topics
Remote Learning Platform #3- Flip
Flip is a free remote learning platform from Microsoft that brings like-minded individuals together in secure groups to share movies and foster community. You can manage your Flip groups, discussions, and member activity all in one spot thanks to the simple new design. Additionally, you may select between light and dark modes.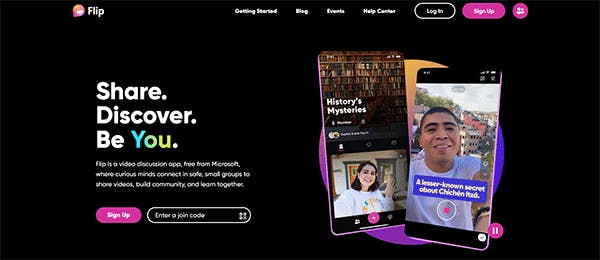 You can use the platform to discover which subjects your team enjoyed in the past. Soon, you'll also be able to search across all of your groups and subjects and even apply content-type filters through the online software. You can even personalize your group link, which also serves as your join code, to make it easier to remember and distribute. Overall, Flip is being used by a variety of customers to learn, interact, and explore.
Price: Free
Features:  
Video

Mobile compatible

Multiple modes
Remote Learning Platform #4- Coursera
The Coursera online education platform has 23 million users and is dedicated to providing top-notch online training courses all around the world. It gives students the chance to enroll in free and paid courses and get certifications from recognized institutions by collaborating with top colleges and companies.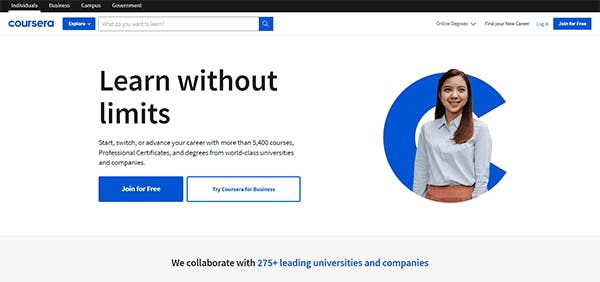 The on-demand video training lectures, homework activities, peer-reviewed assignments, and community discussion forums are supported by Coursera's individual courses, specialist courses, and degree programs. Unfortunately, there are limited options for creating courses compared to other platforms.
Price: Contact for pricing
Features:  
Certifications

On-demand video lectures

Specialist courses
Remote Learning Platform #5- Skillshare 
Skillshare is a well-known online course marketplace with up to 24,000 lessons in various subject areas and more than 4 million learners. Course lessons are made up of a series of short videos, group assignments, and a student community that promotes engagement through discussion forums. Usually, these courses range somewhere between 20 and 60 minutes.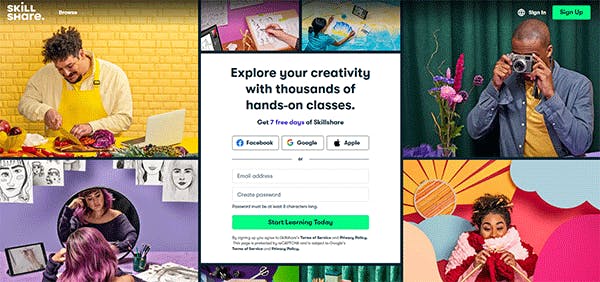 This remote learning platform focuses on lessons in four categories: Creative arts, Technology, Business, and Lifestyle. However, Skillshare is limited to those four categories and unfortunately doesn't offer any certificates of completion. 
Price: Custom
Features: 
Lifestyle classes

Business classes

Supports videos
Remote Learning Platform #6- Open edX & edX
Open-edX and edX.org's course marketplace are related platforms. Students can locate online courses from different universities on the edX learning platform, and Open-edX is an open-source system for managing content. Both were developed by a group of scientists from MIT and Harvard University with the aim of offering online college-level education all across the world. More than 8,000 online courses are being offered by 100 renowned colleges and companies through edX.org in a variety of subject areas.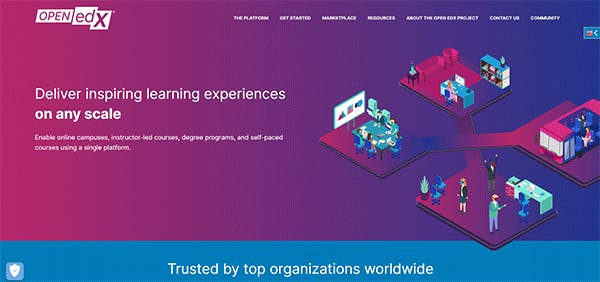 This remote learning platform's discussion forums are unfortunately outdated and difficult to navigate. Another major drawback is that the service requires instructors to have more technical knowledge than most other platforms of this nature. 
Price: Custom
Features:  
Wide field of subjects

University Collaboration

Certificates available
Remote Learning Platform #7- LearnWorlds 
With the help of LearnWorld's remote learning platform, you can establish your own academy and design one-of-a-kind, engaging, and sociable learning experiences. This software makes it simple and economical to create online courses by bringing everything you need to one location. Additionally, it gives you the appropriate marketing tools to aid in promoting and selling online courses.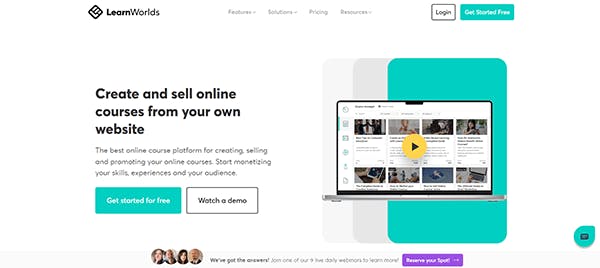 With website, page, and zone designs, LearnWorlds also has a fantastic website builder for e-learning sites. The branding on the platform is completely customizable and it is a 100% white-label solution.
Price: 29 to 299 USD
Features: 
Interactive

White-label

Templates
Remote Learning Platform #8- Acorn
Acorn is a remote learning platform that fills the demand for individuals seeking upfront pricing, in contrast to some of its rivals. Acorn LMS is being open by providing both a tier without material and another with content, as opposed to keeping potential customers in the dark. Additionally, the business charges a flat rate for the first 100 users and an extra learner cost for each additional user after that.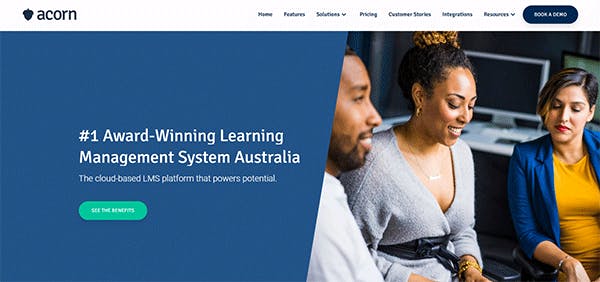 Beyond that, the platform's many capabilities, including its capacity to create customized student pathways using LinkedIn Learning content, white-label possibilities, and other features are also highly impressive. But unfortunately, compared to other remote learning platforms, Acorn doesn't offer an Android app or any advanced support options such as a forum or a FAQ page.
Price: Contact for pricing
Features: 
Customized pathway

White-label possibilities 

Easy-to-understand pricing structure
Remote Learning Platform #9- Thinkific           
Being relatively new to the market, Thinkific has experienced exponential success. It provides helpful features, like the capability for instructors to create a website and use templates, which are offered to make content creation easier for beginners. Completion certificates can also be issued through this portal. This remote learning platform is utilized all over the world and has easy payment options for learners in more than 100 nations.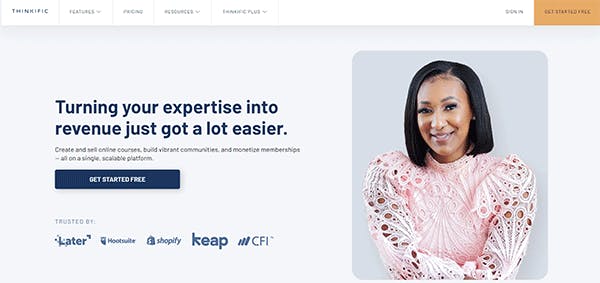 Thinkific offers a range of pricing plans, including a free tier. It also has a huge record of success that has already brought in over 50 million for its professionals.
Price: Free plan, paid plans start at 374 USD per month
Features:  
Flexible payment options

Templates

Website creation
Remote Learning Platform #10- Blackboard learn
Blackboard Learn is a remote learning platform that is used by learners of all levels, including those in government and business. It has some drawbacks, including a lack of direct support options and numerous errors that customers, particularly of the Android version, complain about. On the other hand, it has many useful features including a plagiarism detector to check the work of learners and an accessibility tool to ensure compliance with the Americans with Disabilities Act (ADA).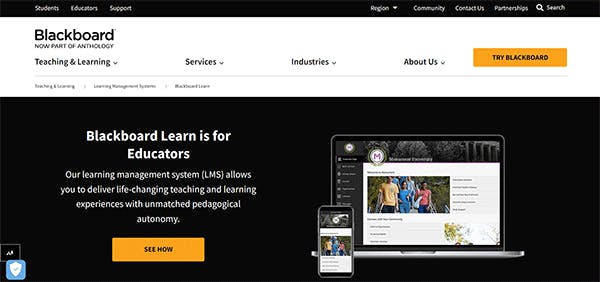 Additionally, it has hybrid training tools to promote communication between learners and instructors and a training tracker software to make sure learners submit their assignments on time. The iOS app has excellent reviews, and the 30-day trial is lengthier than the average.
Price: Contact for pricing
Features: 
Mobile compatible

ADA compliance

Plagiarism checker