Idea for your Next Instructional Design Project #2 - Create an interactive e-learning module
Engaging learners and giving them an immersive learning experience can be accomplished with the help of interactive e-learning modules. To enhance the learning process, you can incorporate a number of multimedia components, such as movies, images, and audio. To gauge students' comprehension of the subject matter and offer feedback, interactive features like quizzes, simulations, and games might be used.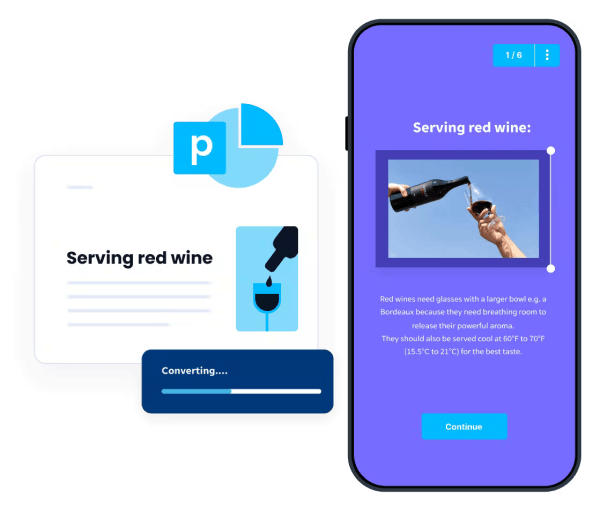 Idea for your Next Instructional Design Project #3 - Design a scenario-based training program
Scenario-based learning is a learning method that involves presenting learners with realistic scenarios and allowing them to make decisions and see the consequences of those decisions. Consider using scenario-based learning in your next instructional design project to give learners a realistic and engaging learning experience.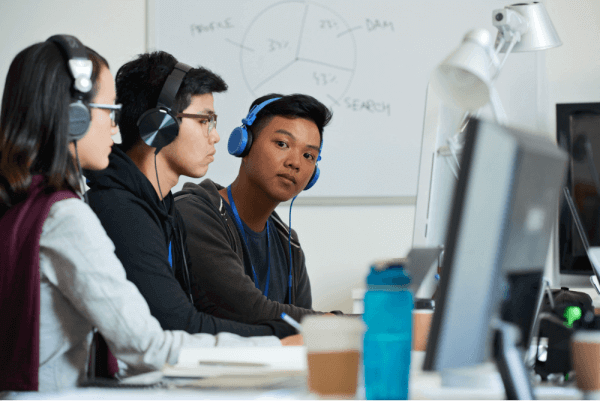 For example, you could create a scenario training program for customer support representatives. Place them in common but challenging scenarios involving angry or dissatisfied customers or salespeople getting rejected by clients. This helps them develop critical thinking and problem-solving skills that can be applied in real life.
Idea for your Next Instructional Design Project #4 - Create a microlearning library
Microlearning is the delivery of small, bite-sized pieces of content that can be consumed quickly and easily. This allows learners to learn at their own pace and access information whenever convenient for them.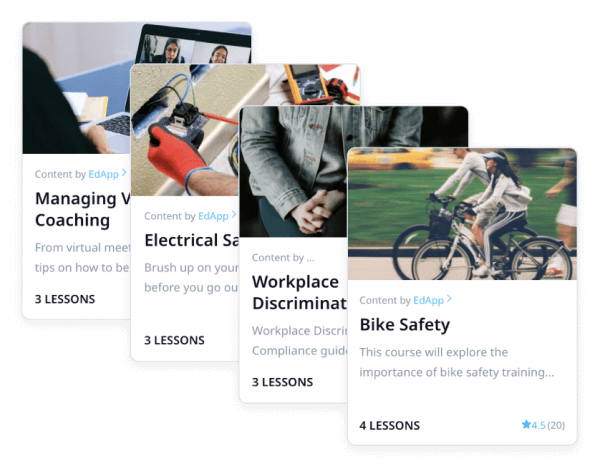 Consider this idea for your next instructional design project by creating a series of microlearning modules focused on different topics and skills for career development and personal growth. With this idea, learning becomes more accessible and convenient for your learners, which can help learners retain information more effectively and apply it to their work.
Idea for your Next Instructional Design Project #5 - Use storytelling in lessons
Another idea for your next instructional design project is storytelling. By using stories, you can engage learners and make learning material more memorable. This idea helps learners connect with the information on an emotional level and remember it more effectively.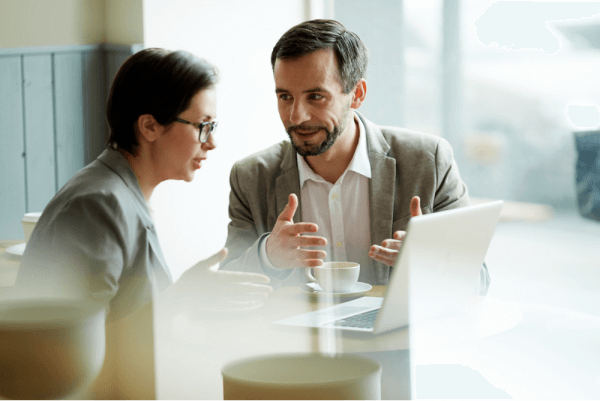 For example, stories can be used to illustrate the consequences of poor decision-making or the importance of following ethical guidelines. By developing stories that demonstrate important concepts and principles, learners not just remember the information but also understand its relevance.
Idea for your Next Instructional Design Project #6 - Design a mobile learning app
Make learning accessible for learners who might not have time to sit down at a computer or desk by creating a mobile learning app that can be accessed on the go. This could include features like push notifications, progress tracking, and even offline access to content so learners can stay plugged in even without an internet connection.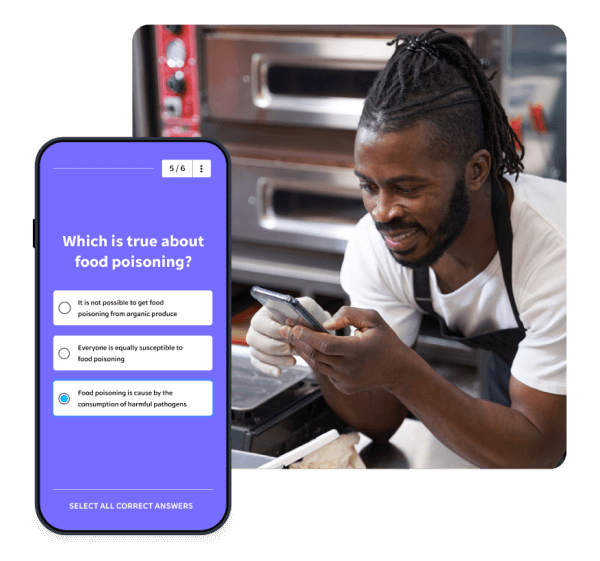 To give learners a seamless experience, it's important that learning content can be accessed all the same regardless of device. Use a mobile responsive design wherein the display will change depending on the size of the screen. It's also crucial to make sure that the app is easy to navigate.
Idea for your Next Instructional Design Project #7 - Develop a blended learning program
Combine both online and offline learning experiences with a blended learning program. This allows learners to get the best of both worlds and makes learning flexible. First, identify the learning objectives and determine which content will be taken online and offline. Next, choose which learning technologies and tools you'll need to deliver the content online, such as a learning management system or a virtual classroom.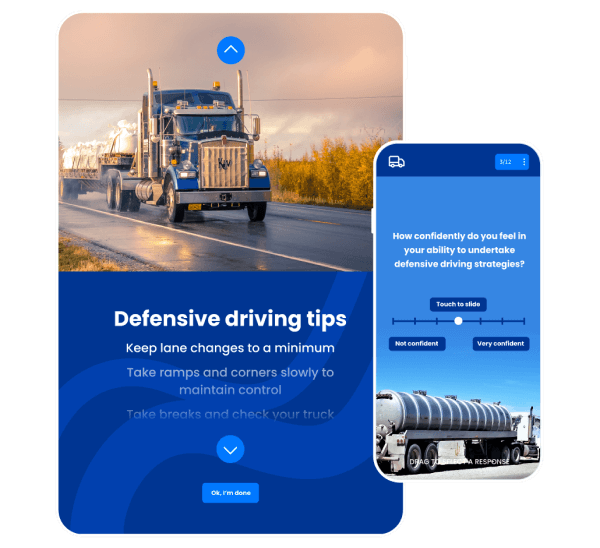 With this idea for your next instructional design project, you can create an introductory module. The first module is what learners must complete before attending a face-to-face training session. Then, you can create a follow-up summary lesson to reinforce key concepts covered in an instructor-led class.
Idea for your Next Instructional Design Project #8 - Design a VR simulation
Design a virtual reality simulation that puts learners in a three-dimensional environment and lets them explore and experiment with real-life scenarios. VR simulations give learners an immersive learning experience since they can interact with content in a virtual environment. It offers a safe space to practice new skills, make mistakes, and learn from errors without the risk of real-world consequences.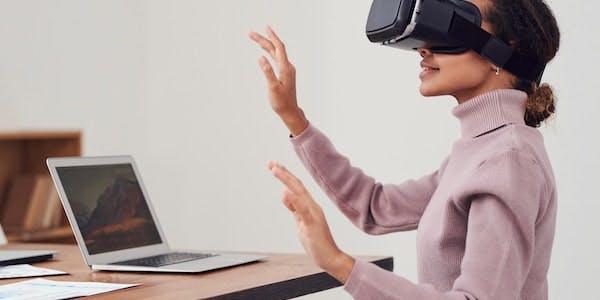 For this idea, you can make a virtual reality simulation to train employees on safety procedures in a manufacturing plant to avoid accidents or injuries. Another example is a cybersecurity training program that simulates a breach where learners can practice identifying and responding to common cyber threats without the risk of losing valuable data.
Idea for your Next Instructional Design Project #9 - Incorporate social learning
Social learning is a powerful tool that can be incorporated into your instructional design to improve learning outcomes. This involves learning through observation, collaboration, and communication with others.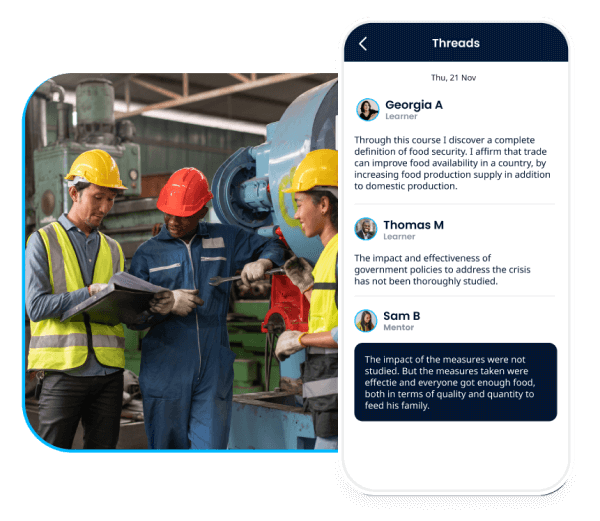 Use social learning components like forums, discussion boards, and team projects. This not only promotes interaction and teamwork among learners but also aids in building a sense of support and community, which is crucial while learning remotely or online. 
Idea for your Next Instructional Design Project #10 - Create personalized learning experiences
Personalized learning involves tailoring learning experiences to the unique needs and preferences of learners. This requires the use of technology to track and analyze learners' progress, identify areas where they may need additional support, and provide customized learning paths. By using data analytics and other tools to understand learners' learning styles and preferences, you can create customized learning experiences that are more effective and engaging.