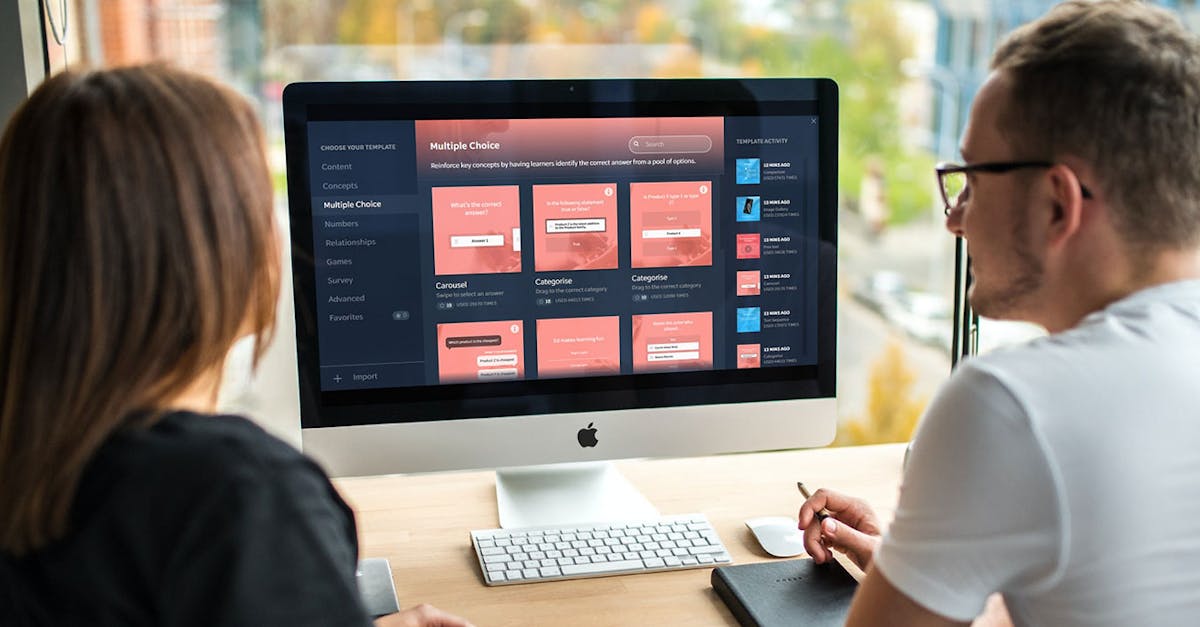 The restaurant takeout guidelines have changed. Servers are handling waiting tables differently too.  The hostess has some changes too.  Some people did not review the handout. Customers are getting angry.  The manager is running around in confusion.  A microlearning authoring tool would have helped!
Getting accurate information to new employees in a timely manner can be the difference between productivity and loss.  Furthermore, if rules, procedures, or other regulations change, a training manual using a microlearning platform can be the most effective tool to use when disseminating this information to one's employees.  To better understand how to write a training manual using a microlearning authoring tool, it is important to know what a training manual is and how a training manual template works.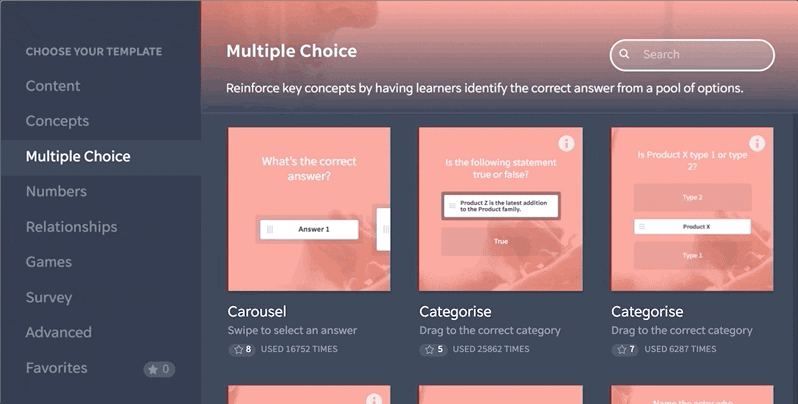 What is a training manual?
A book or booklet of instructions that are used to improve quality associated with a performance task is known as a training manual. Businesses and other organizations use training manuals. Within the manual, readers are presented with an overview of the subject matter, a training agenda, references to consult following training, a general reference document, and a procedural system to look back on when completing the performance task.  Training manuals are vital tools that frequently accompany formal training programs. The use of a server training manual can be wonderful in maintaining consistency within presentation of content for new servers or servers starting at a new location. Similarly, a restaurant training manual can provide a reference document to review for specific skills, processes, and related information needed to perform certain tasks within the restaurant. Customer service training manuals are useful tools that may include workbooks that provide examples, scenarios, and exercises for participants to complete.  In looking at training manual examples, the list is diverse and far more in depth than one could surmise here but may include self-paced guides where trainees can work through their content on their own schedule. The use of reference manuals within training guides is equally important; furthermore, handouts and job aids are imperative tools for making sure that all employees are on the same page when it comes to providing a service within a single location. The benefits of training manuals at medical facilities, not-for-profit agencies, service providers, and retail stores is diverse, but noteworthy for being beneficial, which may make one ask: how do I get started?
The Training Manual Template
The key to having an effective training manual is using the right tools.  Training manual templates can provide a great scaffold.  Using a digital tool with a course template to create a training manual offers some undeniable advantages.
 Time-Saving.  By using template-based interactions, some of the design work is already done for you.  Rather than having to create storyboards or creating an interaction platform, you can jump right into filling the pre-designed template with your work.  For example, a safety manual template such as the one provided for Hospitality Training provides a starting point for newbies and experienced training manual designers alike!
Easy-to-Use.  The templates in a microlearning tool are generally form-based.  They are quite intuitive to use.  A more in-depth search may yield just the right template, so you even know how interaction is going to work throughout the training course.
Short Learning Curve.  Not everyone is a curriculum designer, so using a microlearning authoring tool can be beneficial for non-programmers.  No code is involved leaving more time for businesses to get started organizing the content.
Cost- Effective.  Using a template-interaction can save a lot of money.  Creating a training manual from scratch may require several experts and a lot of time and money.  On the other hand, training manual templates allow the job to be without the need for instructional designers, graphic designers, programmers, etc.
Focus on Content.  The use of a template allows course creators to focus on developing the content.  There is no need to spend time and money creating an aesthetically appealing space for the training manual because it has already been included in the template!  For example, a medical facility wanting to create a safety manual template can find an appropriate space ready for their content to be filled in.
Easy-to-Update.  Revising or updating training manuals is easier with a microlearning authoring tool.  How easy?  Within minutes, revisions and publication can occur.  Modifying custom developed interactions can take considerably longer to alter.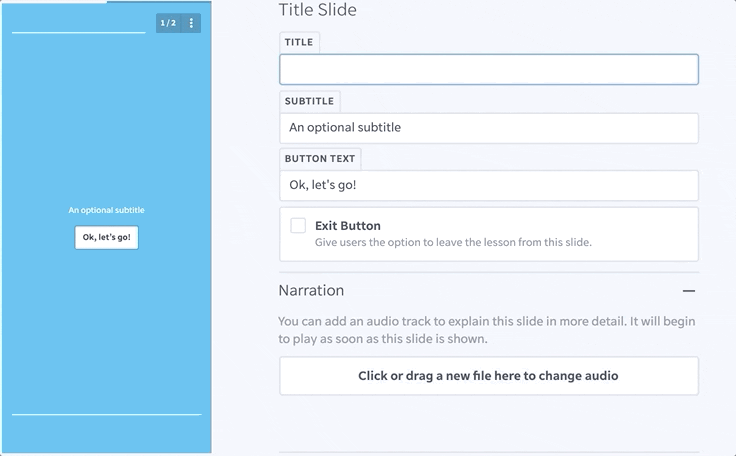 Clearly, the use of a training module template provides many benefits!
How to use a Microlearning Authoring Tool for your training manual?
Microlearning requires presenting trainees with concise, targeted learning experiences.  As they progress through the content, learning objectives are met within the larger curriculum.  Small bite-sized micro lessons are perfect ways to mix up content in training manuals using short intervals.  EdApp specializes in allowing trainers to create their own micro courses composed of micro lessons.
Microlearning is an ideal way to conduct training.  Piecing together different microlearning sessions provides highly effective user completion rates.  Imagine authoring a course that garnered up to a 90% completion.  EdApp's microlearning authoring tool makes it possible to create your very own course, reaching up to 75% more learners than traditional eLearning platforms.
Making the product training with a microlearning authoring tool should be simple, fun,and straightforward!  Follow these steps to get started today.
How to write a training manual
Register for an account with a microlearning authoring tool.  (EdApp has a completely free service.
Login and start creating!
Choose the right template from the template library.
Introduce your product in a professional way.
Selecting an authoring tool with a wide range of options is a key way to get started!
Use a variety of tools to keep users interested!
Review the design and then share with trainees!
Remember the chaotic restaurant from the beginning of this article?  Well, the restaurant down the street used a microlearning course to get all the changes to their employees in advance!  The night went seamless!  So many changes to so many positions, but the training manual provided via the microlearning course provided ease for trainers and managers alike! Sign up to EdApp for free today.