Step 2: Develop your design skills
Instructional design has everything to do with visuals and creating appealing content from otherwise boring materials. Study posters, videos, billboards, pamphlets, magazines, and all kinds of visual media to understand what makes them engaging. Behind every image is a message, and even the fonts and colors you use mean something. 
For example, what kind of color will appeal to a retail type of audience? Will a video be more effective for let's say audiences with less time on their hands?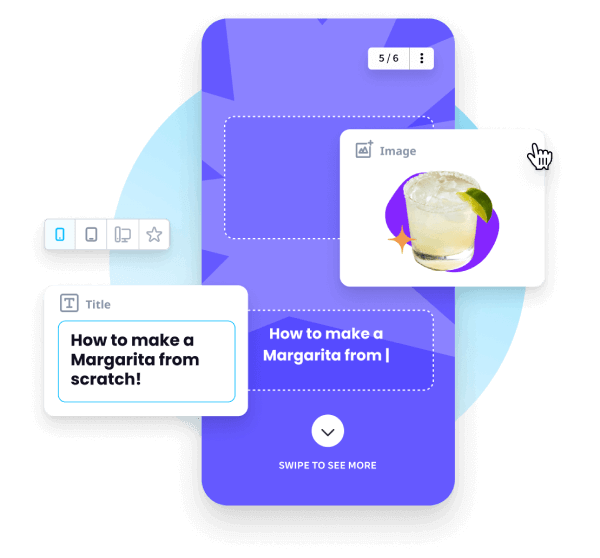 Graphic design is an important skill to master to become a great instructional designer, but it doesn't necessarily mean that it has to be your passion. You don't even need to know color theory to be an amazing instructional designer. Design, at the end of the day, is simply problem-solving. With that said, learn a design tool like Canva or Photoshop, we swear they'll be your best friends.
Step 3: Practice paraphrasing
As an instructional designer, it'll be common to receive huge blocks of text and massive amounts of information from your clients. It's your job to break complex ideas down into smaller digestible pieces. So, you need to practice paraphrasing and make sure your content becomes short and sweet. 
But don't sweat. You don't have to be a writer to be a great instructional designer. There are a lot of useful writing tips out there that can help you with writing for mobile audiences (which is the kind of audience most IDs have these days!). There's an EdApp course on the 5 C's of writing for mobile audiences that teaches you the fundamentals of writing clearly and concisely for phones and other mobile devices.
Step 4: Build a portfolio
Your portfolio is one of your greatest assets. It'll show clients and companies what you've got. But it's also the space for you to have fun and get creative. Because your portfolio is your own, you have the freedom to choose your parameters. So our tip, build a portfolio that you can be proud of and one that you have fun working with.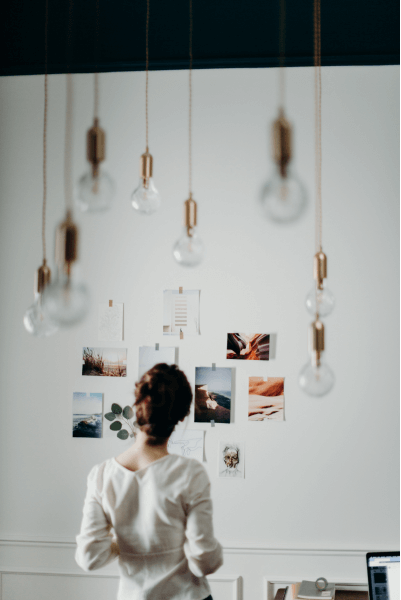 Additionally, make sure your portfolio is accessible. Use a platform that clients can easily view and go through. Big plus points if your portfolio is already accessible through a learning management system. This'll show that your work is already usable in a practical context.
Step 5: Share your work
This is kind of related to building a portfolio, but not really. Since elearning content is meant to be shared, you need to get used to being able to share your content. This means as we mentioned previously, housing it in learning or training platforms that are easily shareable. Try SCORM-compliant LMS or software so more people can access your content.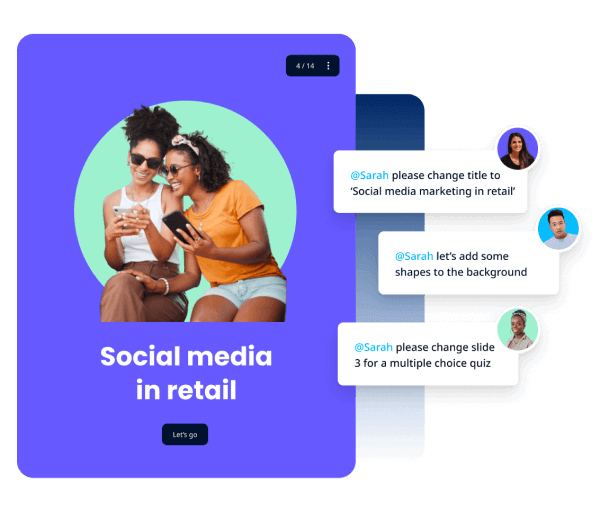 Sharing your work is also an opportunity to get feedback. As a designer, getting feedback from peers and strangers who are interested in your work is a great way to improve your product. You'll be surprised by how helpful comments and suggestions are. Fresh perspectives can help fuel creativity and prevent personal burnout. 
5 essential tools for instructional designers
This list is by no means exhaustive, but having these tools in your belt will help you become an effective designer in the long run. Don't be afraid to experiment!
1. Learning Management System (LMS)
At the end of the day, you'll be creating elearning content. Find a learning management system you're comfortable and excited to work with. Most clients and companies are already opting to circulate their training through learning management systems and it's the instructional designer's job to create content for it. You'll have a better chance of landing jobs if you already work with a platform that's easily accessible.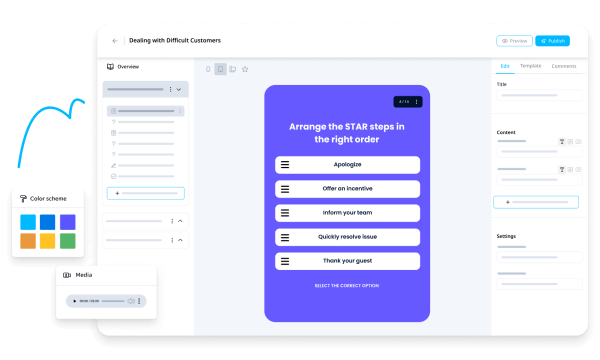 It's recommended that the LMS that you choose have features like editable courses, an intuitive course creator tool, gamification elements, and comprehensive tracking for reporting and analytics, just to name a few. Having your content with platforms that have these features will also give you a competitive advantage.
2. Graphic Design Tools
Have a go-to graphic design tool. You'll be creating, cropping, and coloring different kinds of content all day as an instructional designer, so find one or a suite that you feel at home with. Canva is a great free option because it's powerful but easy to pick up. If you need more powerful tools, of course, try others like Adobe Photoshop.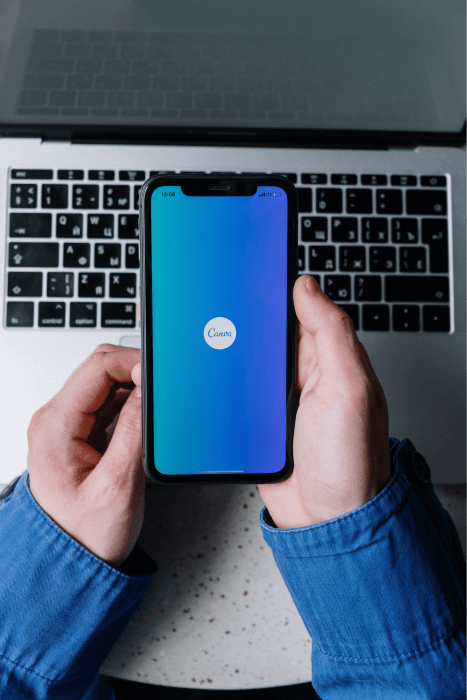 An insider tip is to find a tool that can be integrated into your LMS of choice. For example, EdApp has Canva integration which means you can design and build your course all in one place saving you time and computer bandwidth. It's these small optimizations that'll put you ahead as a designer. 
3. Project Management Tools
Instructional designers will be working on multiple projects at the same time. So you need to keep track of progress and other key aspects of your project to streamline work. Use tools like JIRA, Trello, or Google's suite of project management tools to make things easier. If you're working with a team, these tools will also help with smoother collaboration.
Important things to track and take note of in your projects are timelines, milestones, budgets, assets, and other similar processes. Calendars are also great tools so don't neglect them.
4. Communication apps
Comms should already be default in this day and age. But whether you're in an organization or working independently, find a communication app that works for you. There are so many integrations that you can be taking advantage of to make life so much easier as a designer. Slack and Microsoft Teams for example can easily be integrated into Google suites like GDrive and Gmail.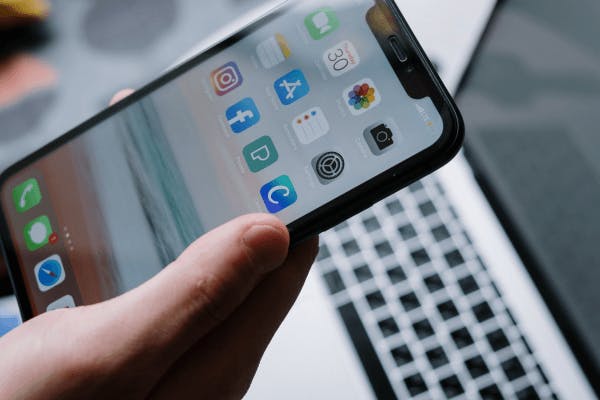 Communicating to clients via video apps like Zoom or Meet is also essential, so make sure you've got the right tools for it. 
5. Authoring Tool
Last but not least, your authoring tool. It can also go by creator tool or course creator tool. This is the instructional designer's main tool of choice. It's going to be where you're going to be doing most of your content creation. A lot of creator tools are intuitive and let you place everything right then and there.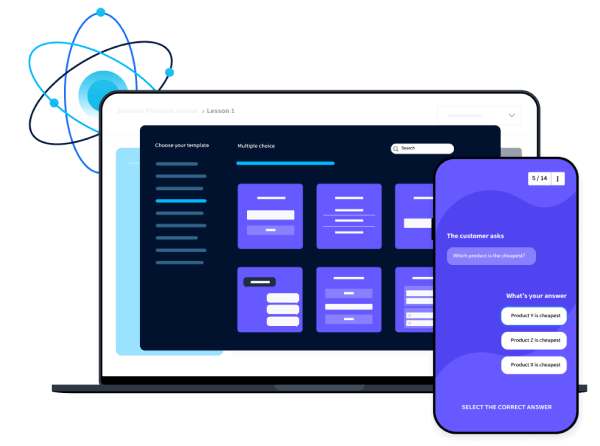 Award-winning authoring tools like EdApp have everything you need whether you're new or a seasoned veteran. EdApp's creator tool has a massive library, of course, templates that integrate games, quizzes, images, videos, URLs, everything you name it. And as we mentioned, it already has Canva integration, so you can do all your design right there.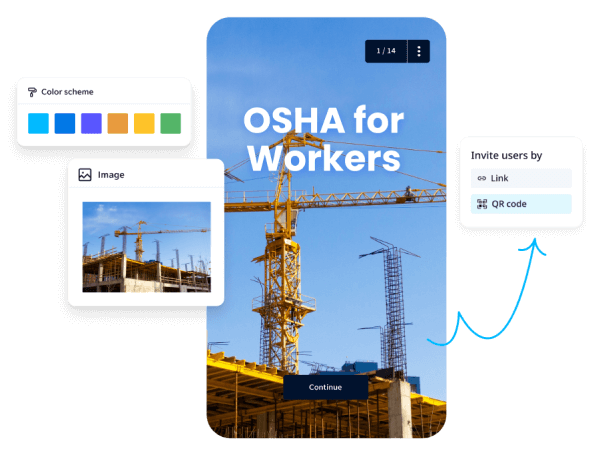 And it doesn't stop at content creation. EdApp is mobile-first so all the courses and content you create on the platform will be easily accessible, viewable, and shareable. 
Jumpstart your instructional design journey with EdApp today. Sign up for free!