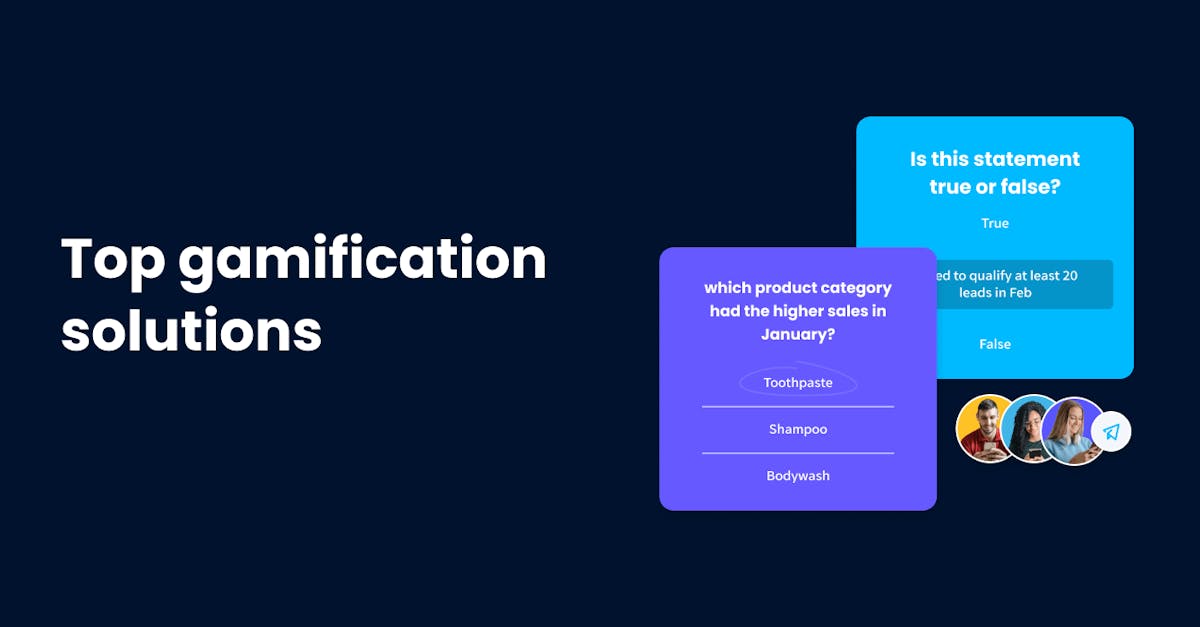 Gamification tools are software applications or platforms that incorporate game-like elements, mechanics, and principles into non-game contexts, such as training and learning programs. These tools aim to make the training experience more engaging, interactive, and enjoyable, similar to how games capture and maintain players' interest.
In this article, we'll dive into the different gamification apps and gamification tools you need to consider in 2023. We'll also discuss the different use cases for these gamification solutions and their benefits and disadvantages.
How to use gamification solutions for training
Gamification software is a powerful tool that applies game design elements and mechanics to non-game contexts to engage and motivate users. It has a wide range of applications across various industries. Here are some common uses of gamification software:
Employee Training and Development: Gamification in corporate training programs makes learning more enjoyable and interactive. It helps employees retain information better and encourages them to complete training modules.

Marketing and Customer Engagement: Companies use gamification techniques in marketing campaigns to increase customer engagement and loyalty. Loyalty programs, reward systems, and interactive challenges are some examples.

Recruitment and Talent Management: Some companies use gamification in the recruitment process to assess candidates' skills and abilities through interactive challenges and simulations.

Innovation and Problem-Solving: Gamification fosters creativity and innovation within organizations. It encourages employees to collaborate, share ideas, and solve complex problems.

Customer Support and Service: Gamification can incentivize customer support agents to achieve higher levels of customer satisfaction and improve response times.
1. EdApp
EdApp is at the forefront of gamification solutions, allowing you to add fun, engaging, and current learning methods to your training programs. It's backed up with a cloud-based AI-powered course writing tool and a free test generator, making it an effective platform for producing, modifying, and sharing high-quality training materials.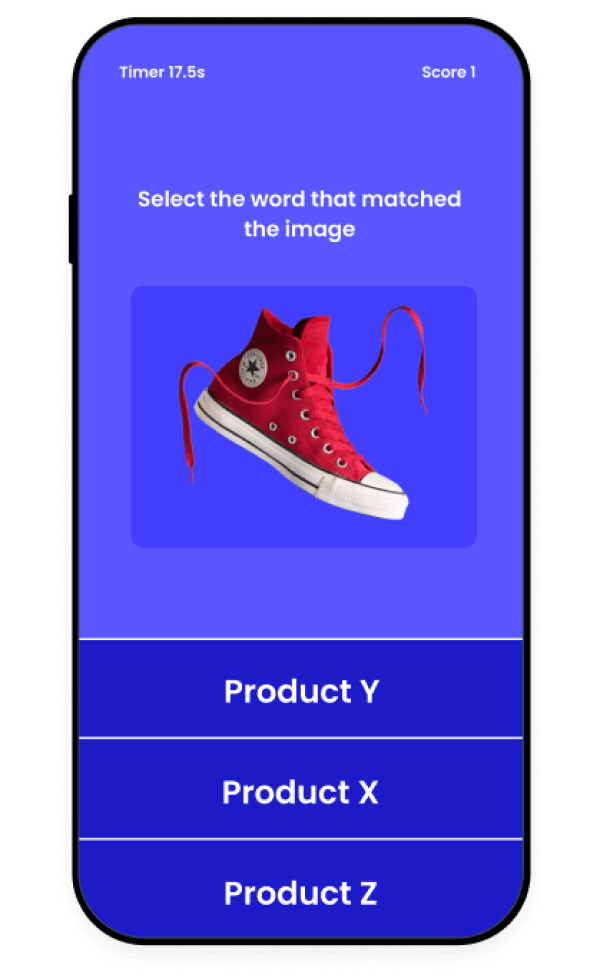 EdApp addresses training using microlearning, which divides learning information into little, manageable chunks to make it simpler to remember. Combine it with EdApp's interactive in-app games to improve the effectiveness of your instruction.
True or false, image-word match, jeopardy game, letter jumble, and more templates are available. You can integrate them into product knowledge games or Zoom meeting games for synchronous training.
To make your courses more difficult, you can add weighted points and timers. It's a wonderful technique for guaranteeing that your learners love the material - exactly like they're playing a smartphone game.
EdApp incorporates score and incentive systems with gamification to keep learners motivated. Leaderboards are available to create friendly competition and drive trainees to strive for the top of the rankings. Additionally, by earning "stars" from successful gaming outcomes or course completion, learners can receive genuine benefits such as Amazon gift cards or discount coupons.
Cost: Free
Features:
EdApp is a mobile gamification platform designed for today's digital habits, delivering more engaging and effective micro-learning directly to learners anytime and anywhere.
Sign up for this gamification solution today.
2. QStream
Qstream is yet another gamification solution that delivers gamification components, micro-explanations, challenges, scenario-based Q&A, and spaced repetition features. These can boost learner knowledge retention and productivity.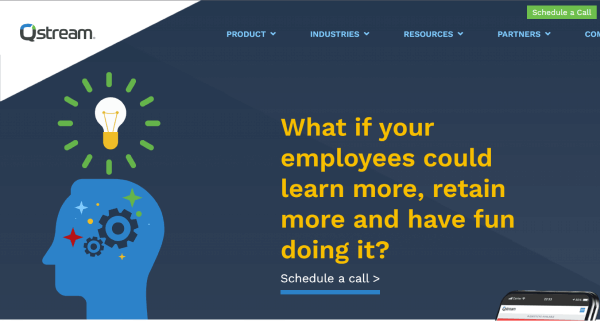 Managers will love Qstream's proficiency heat maps, competitive leaderboards, and inter-team comparisons. These features allow them to measure training efficacy, resolve knowledge gaps, and monitor overall employee performance in real-time.
Cost: Request a quote
Features:
Scenario-based Q&A

Analytics

Leaderboards
3. Unlock:Learn
Unlock:Learn has been giving corporate training for over 25 years. They've allowed corporations to create interactive training content and personalized learning experiences for their workers using their platform.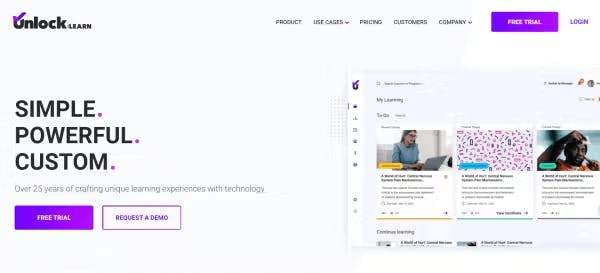 You can effortlessly enroll, engage, and teach your whole organization with its intuitive features and automated training tool in just a few clicks. You can also create training tactics by using the platform's analytics tool to acquire pertinent information.
Cost: Request a quote
Features:
4. Tovuti LMS
As a gamification solution, Tovuti LMS helps you streamline your staff training system. You can easily build, revise, plan, and launch interactive courses with its built-in course authoring suite.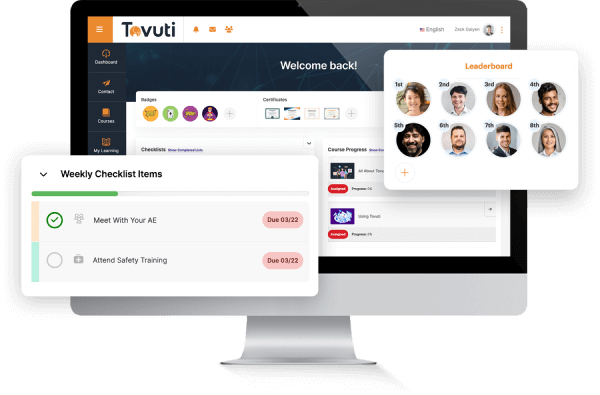 Leaderboards and other gamification components can also be used to motivate learners to finish their allotted learning activities. Learners can take a look at their badges, diplomas, leaderboard rank, checklists, assigned courses, and training sessions through a customized site.
Cost: Request a quote
Features:
Leaderboards

Online classroom
5. Gametize
Gametize, an enterprise-level gamification tool, supports your organization in improving staff onboarding and training programs. You can apply this app to convert your learning resources into interactive elearning courses that learners can readily engage in.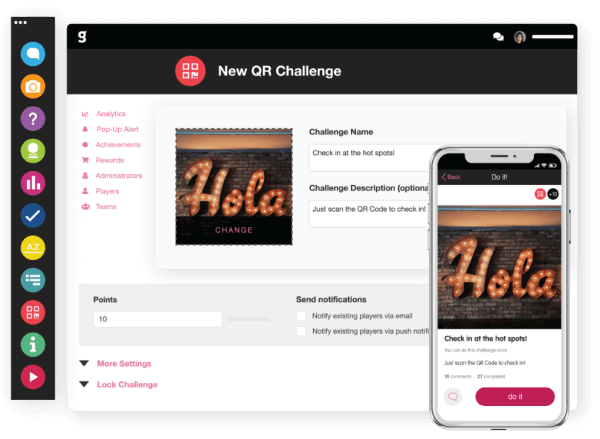 To use the gamification training program, just select a game template from a vast content library. The gaming templates are categorized into different use cases such as employee engagement, learning and development, and even talent acquisition.
Cost: Starts at 100 USD/month
Features:
6. Code of Talent
Code of Talent is a full-service learning gamification solution that delivers interactive courses in organizations. It contains a feature that allows you to build customized elearning content with mobile-game-like aspects like course points, badges, and awards.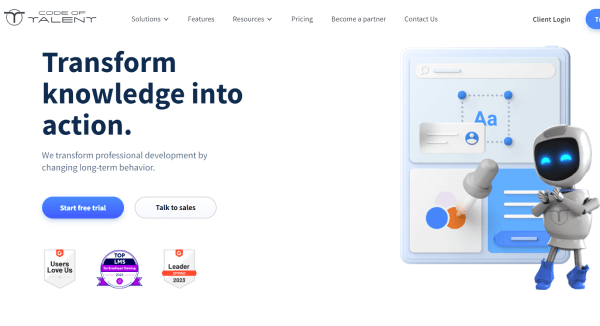 These gamification features make it simpler to engage and inspire learners to finish their courses. Code of Talent also supports social learning through features such as built-in chat and peer-to-peer reviews.
Cost: Request a quote
Features:
Microlearning

Social learning

Mobile accessibility 
7. Raptivity
Raptivity is a gamification solution that allows you to develop interesting elearning materials. The tool includes a constantly expanding collection of pre-built interactive components such as vertical and horizontal parallax displays, layered displays, panning slides, and 360 interactions.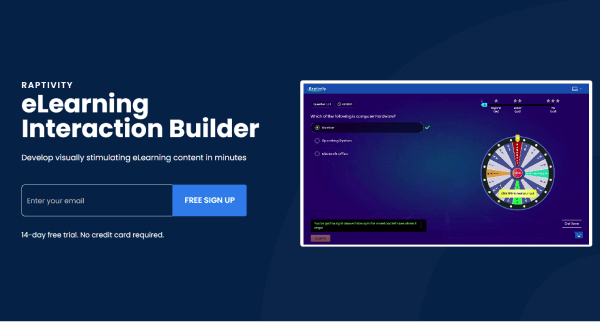 These unique elements personalize quizzes, games, simulations, flashcards, and brainteasers even if they lack design or coding abilities, all through the learning platform's user-friendly interface. 
Cost: Starts at 199 USD/year
Features:
8. Mambo.IO
Mambo.IO is another learning gamification solution that helps you create interactive solutions depending on the training difficulties of your business. Whatever field you work in, whether retail, telecommunications, healthcare, or manufacturing, this tool promises to enhance your workers' overall learning results and raise their engagement.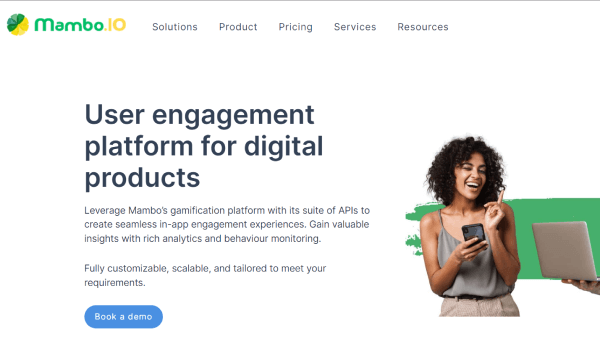 Mambo.IO, like other gamified apps, has a plethora of gamification offerings. These include personalized points, rewards and discounts systems, peer-to-peer recognition, missions, and simulations, all of which are aimed to improve learner motivation.
Cost: Request a quote
Features:
9. Funifier
Funifier is a cutting-edge LMS gamification tool that uses engaging approaches to help you teach your staff more effectively. It allows you to set challenges for trainees to complete certain activities or goals. You can also implement a point-based system in which they gain points for completing modules or assessments.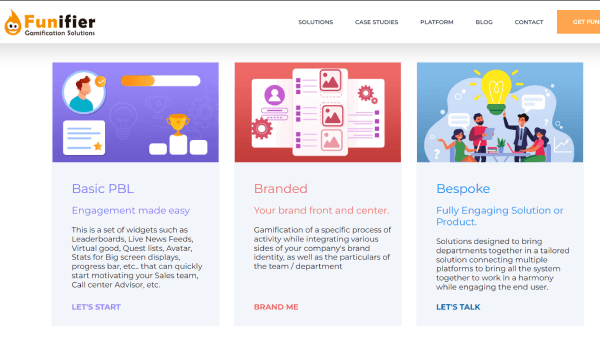 Funifier also includes social collaboration features like forums and discussion boards, which make it simpler for students to collaborate. It contains group missions where your team can help one another, fostering a feeling of community and collaboration.
Cost: Request a quote
Features:
Challenges and badges

Points and levels

Social collaboration
10. Centrical
Last but not the least, Centrical is another creative LMS with gamification aspects. As a training manager, you can tailor your workers' tasks to their specific needs for growth and development.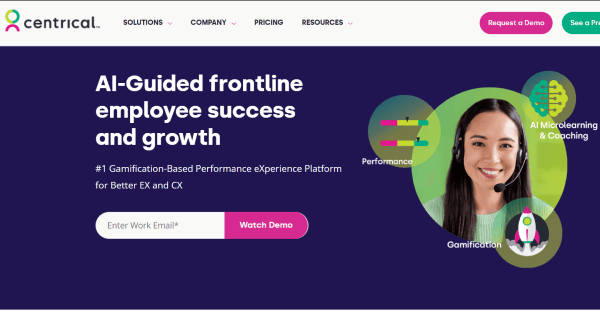 The gamification solution takes pride in its game storylines, which will allow your learners to embark on various journeys to collect valuable items. They can get badges and gather points and money to trade for rewards and other perks by completing these tasks. They can exchange their hard-earned virtual money for actual rewards in a virtual shop.
Cost: Request a quote
Features: