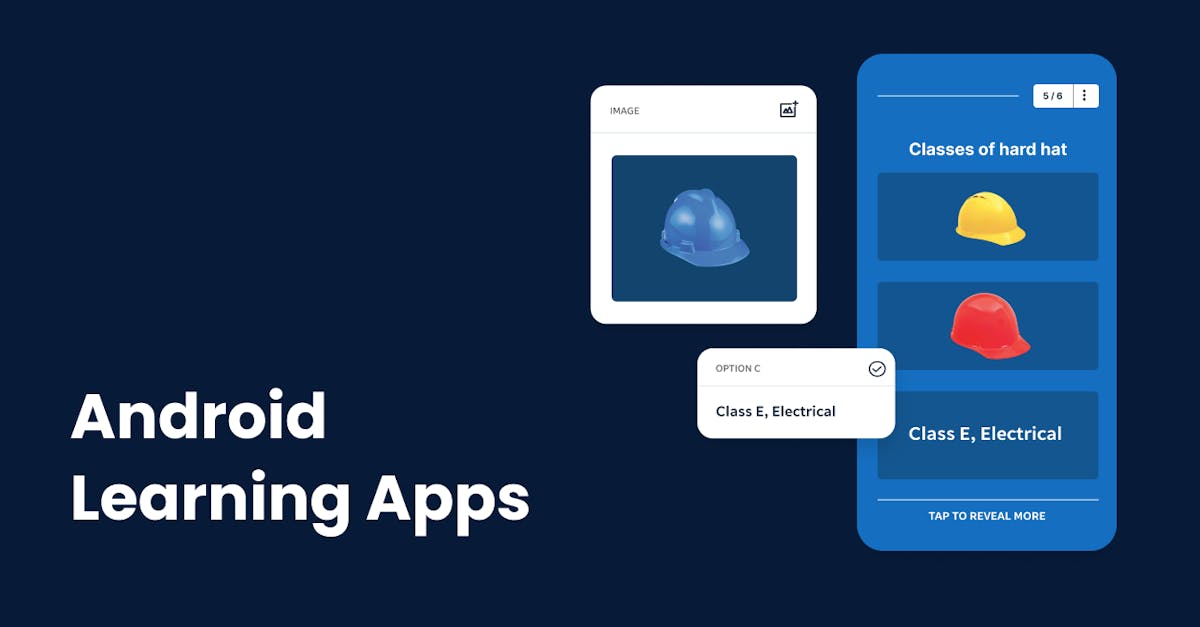 Mobile learning apps are game-changing for work training. But the market is so saturated with hundreds of tools on the Google Playstore that it can get overwhelming. That's why we made this list, to help you find Android learning apps that best suit your team's needs.
Android Learning App #1 – EdApp
Our top pick for Android learning apps is EdApp, an awarding-winning training solution that aims to revolutionize workplace training through microlearning. This means that the app doesn't just deliver training courses to your teams' smartphones but it uses mobile learning features to create an effective learning experience. EdApp does this through its host of customizable learning content, course library, gamification features, and much more.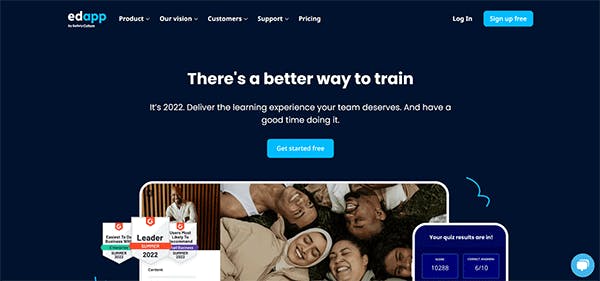 All EdApp courses are microlessons, or bite-sized lessons strategically designed to be engaging and easy to remember. But what's even better is that the courses were created to be intuitive on mobile devices. As a trainer, this means that you have full control over course management, and your team members can conveniently access training materials in one platform. Whether for in-person or online (or even blended learning!) EdApp will work with you.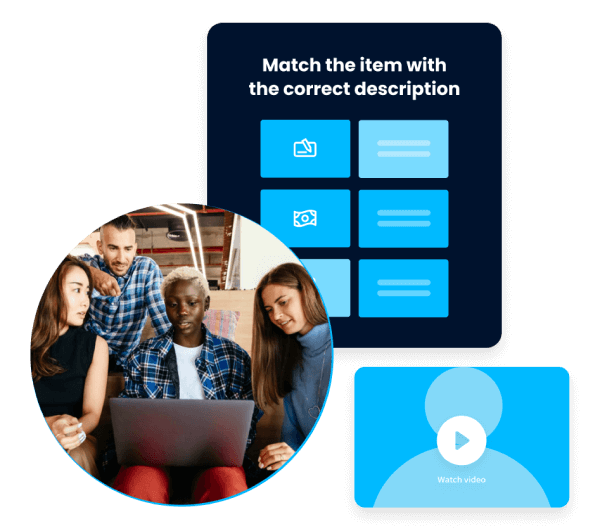 And there are so many courses to choose from! Everything from toolbox training to company culture development, EdApp has one for almost every industry. And if the courses you need aren't available in the library, EdApp's trusted instructional designers can help you create microlearning courses that you and your team will love. Let them know what you need and EdApp will create custom content that looks and feels like you built it – and of course, you can even take the credit!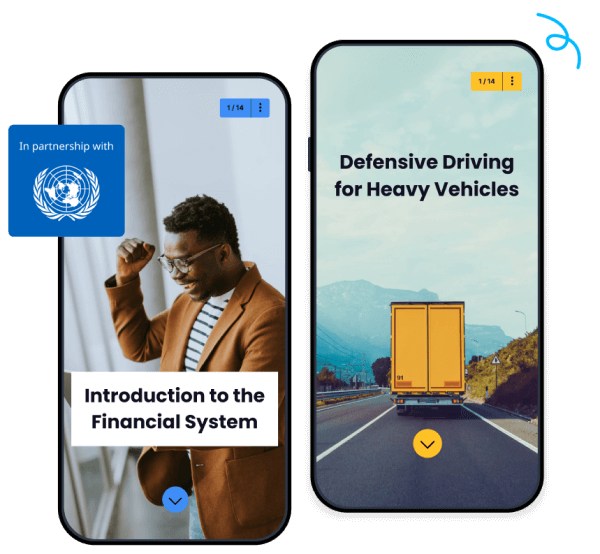 Cost: Free
Key features:
Microlearning courses

Content library

Course management

Intuitive mobile app

Course creation service
Did we mention that EdApp is free? Sign up now to use the best Android learning app on the Play store today!
Android Learning App #2 – Learnie
Learnie is a community education app that supports interactive mobile training for teams. Your team members can collaborate to create short-form video lessons for engaging learning. It works basically like TikTok, where you can shoot and edit videos easily on one platform. This also fosters a social and collaborative learning environment where everyone can learn from each other's experience and expertise.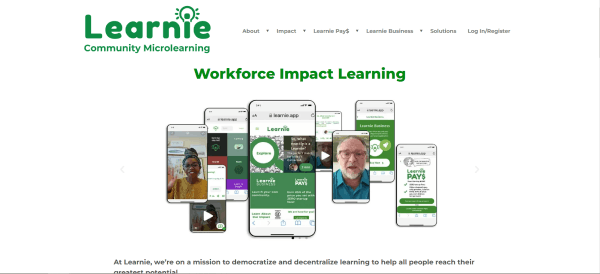 Cost: 14 USD
Key features:
User-generated learning content

TikTok style video learning

Collaborative and social learning
Android Learning App #3 – edX
edX is an Android learning app that was established by leading universities Massachusetts Institute of Technology (MIT) and Harvard University. They offer a range of free online courses for a range of topics like healthcare, computer science, business, and more. All of the learning materials are taught through instructor-led video lectures that can even be downloaded for offline use.
Most edX courses focus on academic topics like science, tech, or even economics. Unfortunately, a lot of more technical courses like photography, tools knowledge, and even food management are not available on the app.
Cost: Free, paid certificate
Key features:
Free mobile courses

Offline use
Android Learning App #4 – Skillshare
If you've been around the internet, you've probably heard of Skillshare. It's an Android learning app and learning community that features over 100+ video classes taught by popular content creators and industry experts. The courses all come with additional training materials like worksheets and your team can even join community spaces. Members can share insights from other people in the same field and discuss whatever topics that interest them. You can find guides on many subjects, maybe even a mobile app development guide.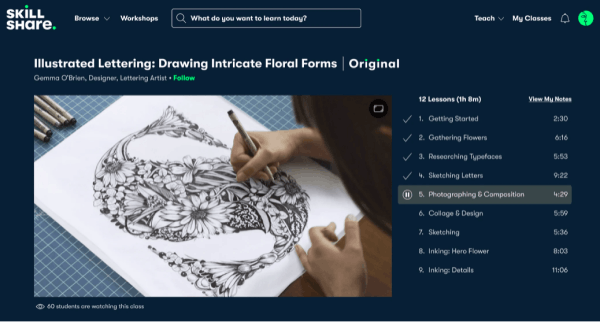 Cost: 32 USD a month
Key features:
Android Learning App #5 – Alison
Alison is a great mobile app to consider if you want to upskill your employees in a variety of fields. You can choose anything from business management to even road safety lessons. The platform has over 4000 personalized courses at your fingertips. Courses also come with assessments that, upon completion, have certificate or diplomas available. As a trainer, you can also set up email reminders to make sure your team never misses an assigned course.

Cost: Free, with premium plans
Key features:
4000+ personalized courses

Course assessments

Certificates and diplomas

Email reminders
Android Learning App #6 – MasterClass
Now, MasterClass is another well-known Android learning app. Well-known instructors include Gordon Ramsey, Christina Aguillera, RuPaul, and many others have content here. The courses span from 2-4 hours each with about 10-15 minutes per lesson. This is perfect for people who want to learn from the best but don't have the time to take a sit-down class. Lessons can be downloaded for offline use too!
Take note that MasterClass doesn't have a free trial. Make sure that this learning format works for your team before you subscribe.
Cost: 15 USD per month
Key features:
Android Learning App #7 – Yarno
Looking for more interactive learning content? Yarno is an Android learning app with quiz-based training lessons to help your team boost knowledge retention. It's simple, and if something is fun, it's much more memorable. And Yarno's quizzes aren't the typical question-and-answer types. You can customize the quizzes to add more in-depth information and explanation to the lessons. You can even add videos and illustrations. And if you need assistance, Yarno's team can even help you create custom videos to level up your training programs.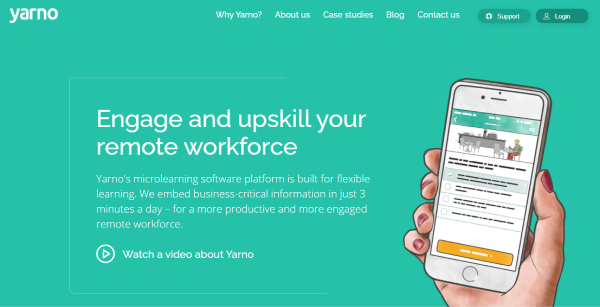 Cost: Request a quote
Key features:
Quiz-based learning

Customizable quizzes

Custom-made videos
Android Learning App #8 – Cursa
Cursa is a learning resource aimed to make free online courses accessible to working adults who don't spend a large chunk of time on the internet. So if your team wants to learn new skills in industry topics like IT, design, languages, and more this is the place to go. The resources are completely free and your learners can even get certificates. There are paid features too like training challenges and offline viewing. 

Cost: Free, with paid features
Key features:
Free course library

Certificate

Training challenges

Offline viewing
Android Learning App #9 – Google Classroom
Google Classroom is an Android learning app that hosts workplace learning through virtual classrooms. In these classrooms, you can assign modules or different training activities to your team members through your mobile device. Google has a lot of tools to create creative projects and hands-on learning to keep your employees engaged in learning. All other Google Suite apps are also accessible like Google Meet and Google Docs so integration is seamless.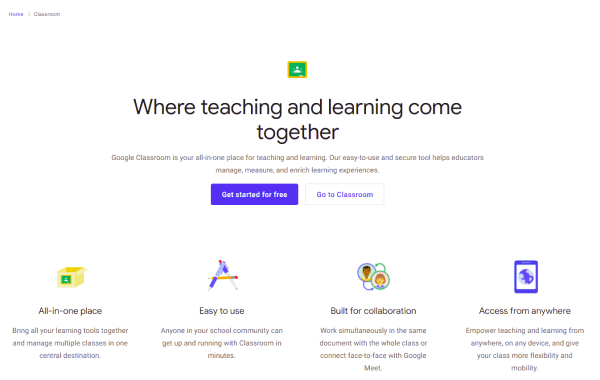 Google Classroom is free but does lack a lot more customization options for lesson design.
Cost: Free
Key features:
Virtual classroom

App integrations

Google Suite
Android Learning App #10 – Axonify
Frontline workers who are looking for training in spite of their hectic schedules can use Axonify. This Android learning app delivers quick and easy courses that take about 3-5 minutes a day. The lessons come with interactive gaming elements and even points and rewards for incentives. As a training manager, you can create learning paths for your team for a more personalized learning experience. Aside from that, analytics are available to help you see what training does and doesn't work with your team.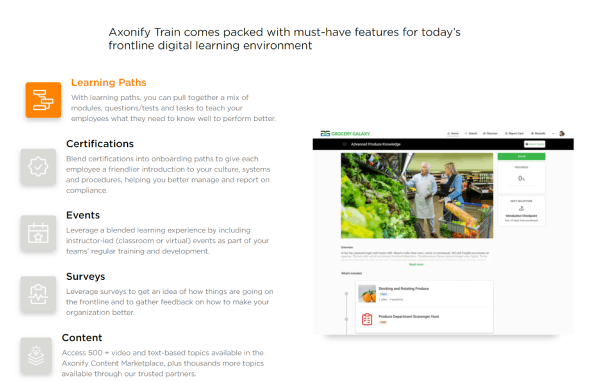 Cost: Request a quote
Key features:
Bite-sized lessons

Gamification

Learning paths

Reports and analytics