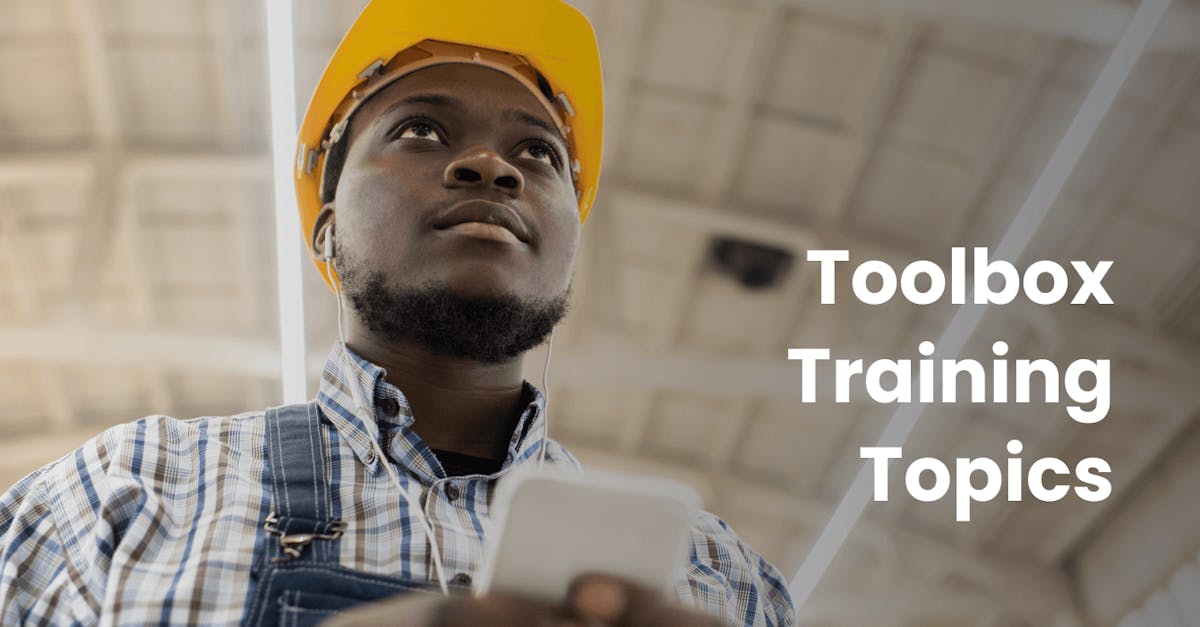 In this article, we'll look into 10 toolbox training topics that you can talk about to prepare your employees before starting their day. Toolbox training topics are essential to refresh your employees' knowledge and to keep everyone's safety in check. Toolbox training is usually done prior to the start of the shift and is usually brief — typically 5 to15 minutes. 
Toolbox Training Topic #1 – Tool Use and Care
Tools make work easier and help increase productivity, especially in manual labor jobs. But before starting any work, one must have a working knowledge of how to use them safely and properly.
Refreshing your workers with operating procedures in using tools and safety practices is an important toolbox training topic. Here, you can also discuss what needs to be done before using them, such as doing inspections, to avoid accidents and hazards. It's also important to discuss what to do after using them, such as proper storage and maintenance, to ensure they're ready for the next working day.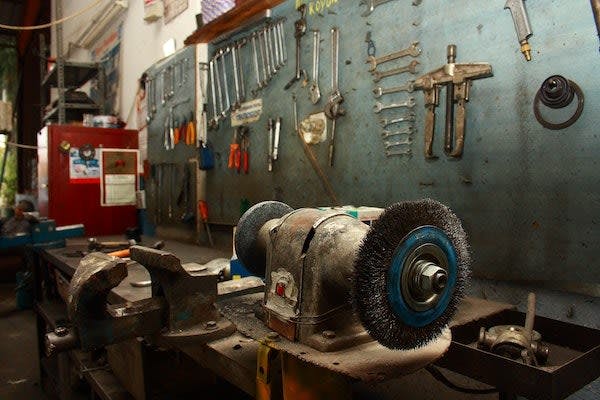 If you're looking for learning content to supplement your toolbox training, EdApp's free course library is your best resource. It uses a microlearning design model so information is broken down into bite-sized digestible chunks for better understanding and retention. With a wide selection of courses, such as Handling Power Tools, Using Telehandlers, Safe Use of Machinery, free marketing courses, and more. You won't run out of options!
Toolbox Training Topic #2 – Housekeeping
Housekeeping isn't just about making things look neat and tidy so that your workspace looks pleasing to the eye. Working in a clean and orderly environment reduces the risks of any accidents and brings more productivity as compared to an unkempt workplace.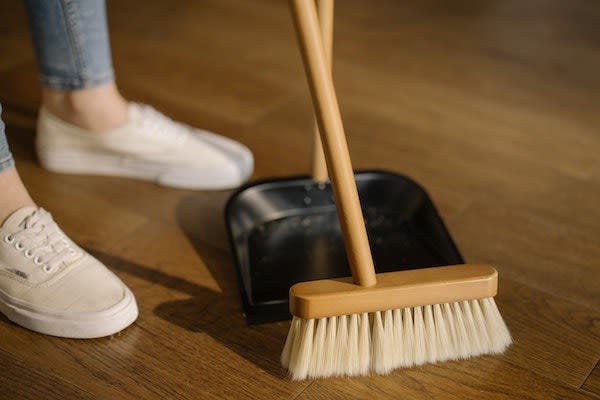 In this toolbox training topic, you can emphasize the importance of good housekeeping and how it can benefit everyone. Let your workers know how cleaning up after themselves can prevent accidents and injuries by citing concrete examples and scenarios, such as slips, trips, and falls. Routines and best practices should also be discussed, along with critical areas, so employees don't have to deal with the stress of a huge cleanup by the end of the work day.
Toolbox Training Topic #3 – Personal Protective Equipment (PPE) usage
PPEs are worn to reduce risks on the job and for general health and safety. As the next line of defense aside from workplace safety measures, it's crucial that your workers know the importance and benefits of using one.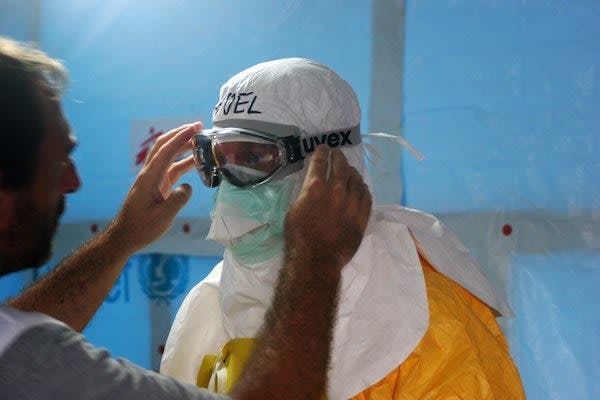 In this toolbox training, familiarize your workers with the proper PPE suited for the job by discussing the different types, categories, and functions. Stress the importance of proper selection, fitting, and maintenance to make sure that they work as intended and are effective. It's also important to let workers know that while PPEs help keep them safe, they should still approach each situation with care and caution.
Toolbox Training Topic #4 – First Aid
Regardless of the measures you take to create a safe working environment, accidents or injuries can still occur that may be out of your control. Discuss this toolbox training topic with your team to ensure everyone is knowledgeable about first aid. During your toolbox talk, cover where first aid equipment and supplies are stored, who to contact in case of a serious injury, and how to administer first aid until professional help arrives. Use a first-aid checklist to ensure that all supplies in your first aid kit are complete and up-to-date to provide better medical care.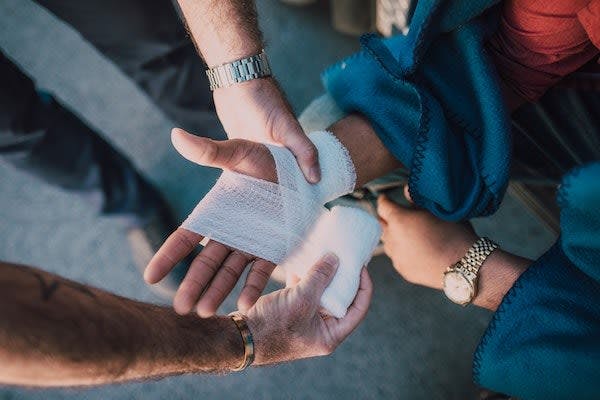 EdApp's The Basics of First Aid is a good course to help reinforce the knowledge in your toolbox training. It's free for you to edit, customize, and rebrand to deliver to your teams. Its template-based authoring tool is easy to use and even comes with Canva integration all in one place.
Toolbox Training Topic #5 – Opening a store
Another essential toolbox training topic you can discuss with your team is preparing to open your store. Before opening your doors to the public, you must make sure that your store premises are clean and presentable, all electronics are turned on, shelves are stocked, and any seating areas are ready to be occupied.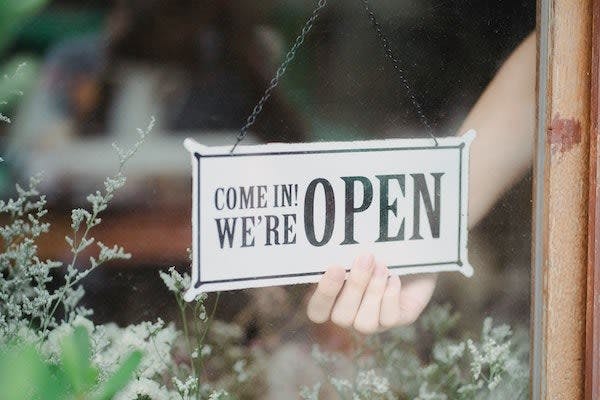 Having your store and employees ready for your customers will set you up for success. Having this quick training session before you open your store also ensures that your employees know what to do when operations begin. Use a daily checklist to make sure that you and your employees don't miss out on any important tasks.
Toolbox Training Topic #6 – Working in confined spaces
Working in confined spaces poses a lot of risks as the entry and exit points are limited and are not meant for occupancy. This toolbox training is essential for workers exposed to this environment as it can mean life or death for them.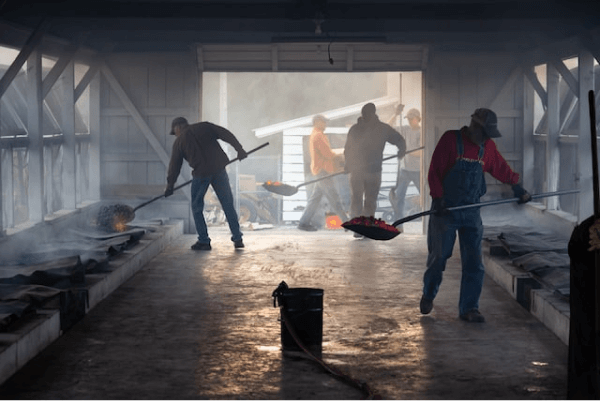 Here, you can start by talking about the hazards of working in confined spaces, such as oxygen deficiency and exposure to toxic or combustible substances. Outline the different safety procedures, like sampling for oxygen levels and monitoring dangerous substances. Preparation by using the right gear and equipment should also be discussed to create suitable working conditions. Lastly, rescue operations should be made clear to your workers so they know what to do in case of an accident.
Toolbox Training Topic #7 – Fire Safety
Fires can happen anytime and anywhere, regardless of the type of work you do or your working environment. This is why it's highly recommended to have fire safety toolbox training to guide your employees through this incident.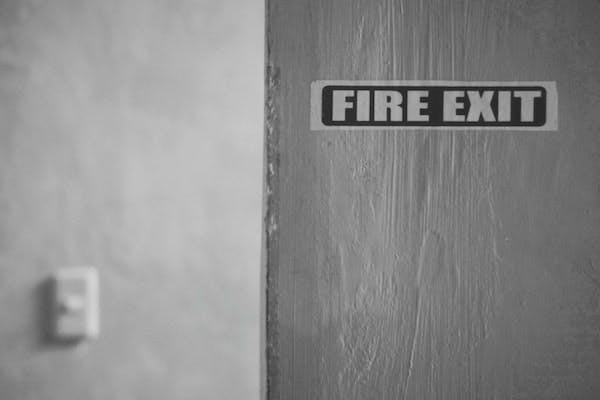 You can start off by discussing how fires start through the combination of heat, fuel, and oxygen. Once they're aware of this, you can then proceed with fire prevention, which is the primary way to reduce occurrences of fire. Give examples of materials present in the workplace to make them aware of what can contribute to starting fires so they can make sure those are kept safely and aren't brought together. Proper preparation should also be discussed, such as checking if fire extinguishers are working properly, ensuring fire escape routes are clear, and knowing who to call for help when a fire breaks out. It's also essential to discuss what to do when a fire happens, such as determining an evacuation plan and assembly place.
Toolbox Training Topic #8 – Working at heights
Working at heights still remains to be one of the biggest causes of injuries and deaths at work. This can include falls from ladders, scaffolding, high floor levels, and more. As this risk is part of the job, simply conducting a toolbox training session can significantly reduce any incident at work.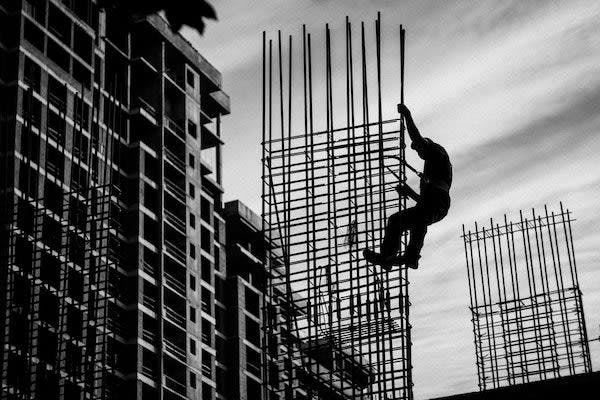 In this toolbox training topic, you can make sure that your workers are aware of the different safety measures to help them be safe while working at heights. These can include educating them about wearing the proper gear, using railings and ladders, and understanding fall arrest and free fall distances.
If you're looking for a companion for your workers to refer back to, you can rely on EdApp's working at heights training courses. They're accessible on practically any device, whether it be a computer, smartphone, or tablet, so learners have the information they need at their fingertips whenever needed.
Toolbox Training Topic #9 – Safe Driving
In some industries, such as transport and trucking, driving is the most dangerous thing employees do every day as part of their jobs. This is why it's essential to conduct toolbox training for safe driving to make sure that they arrive safely at their destination, along with the load they are carrying.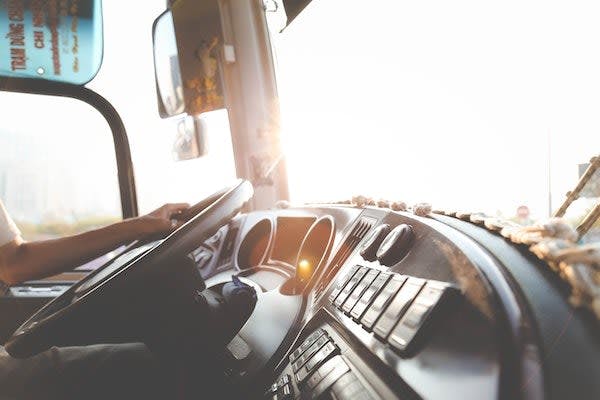 Start by having them do a self-evaluation to check if they are in the right condition to drive, such as making sure they have proper sleep and aren't under the influence of alcohol or any medication that can cause drowsiness or reduced motor skills. Then, do a vehicle inspection to make sure that it's also in the right condition to be used and operated. It's also essential to stress the importance of defensive driving and how to avoid distracted driving.
Toolbox Training Topic #10 – Working in Hot Conditions
Working in hot conditions is common for outdoor workers and those who work in heat-related facilities. According to the Bureau of Labor Statistics, there have been 344 worker-related deaths in the U.S. alone from 2011 to 2019 because of environmental heat exposure. As there are many risks and hazards involved when working in these environments, it's crucial to include this toolbox training topic to ensure the safety of your workers from heat stress, fainting, heart attacks, and even fatalities.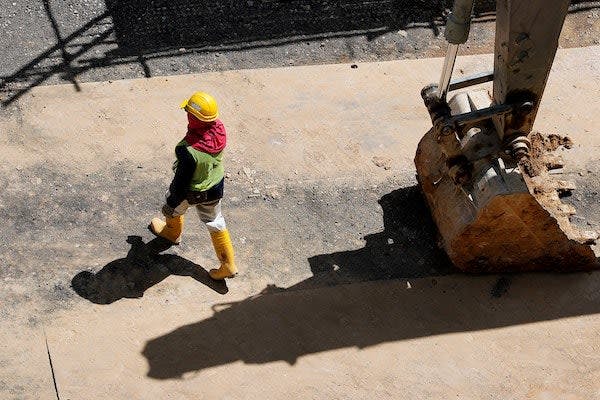 In this topic, you can highlight the importance of wearing the proper attire, staying hydrated, and taking breaks in cool areas to ensure their safety. It's also essential to have a buddy system in place to easily spot signs and get help for anyone experiencing any heat-related illnesses.