Learning Solution for Construction Companies
Looking to train your staff in behaviour measures, safety procedures and operations? Use EdApp to implement standardised, safe, and efficient procedures across your sites.
Get your training materials into the fingertips of your learners nearly instantly. As training can be consumed on mobile (but also via the web) you can distribute new training to your staff no matter where in the world they are and regardless of whether they're on/off site. Onboarding staff in person can be time consuming and expensive. EdApp helps you eliminate this need - you can roll it out to all your staff at the same time, no matter where they are located with the click of a button!


EdApp is easy-to-use and free for you and your team. No credit card required.
or book a demo with us today!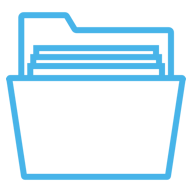 Quickly upskill your workers with free editable courses in our course library.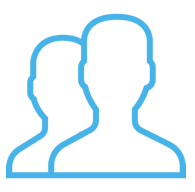 Easily segment workers' training so your teams only see courses relevant to them.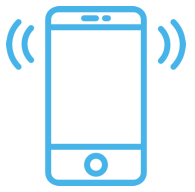 Mobile training so your teams can learn at their convenience, anywhere.
Editable course library built for Construction training
Explore a range of ready-to-deploy courses to help you get started faster. Our course library is completely free and contains hundreds of courses. Import and deploy instantly, or edit and brand to make the content relevant for your team.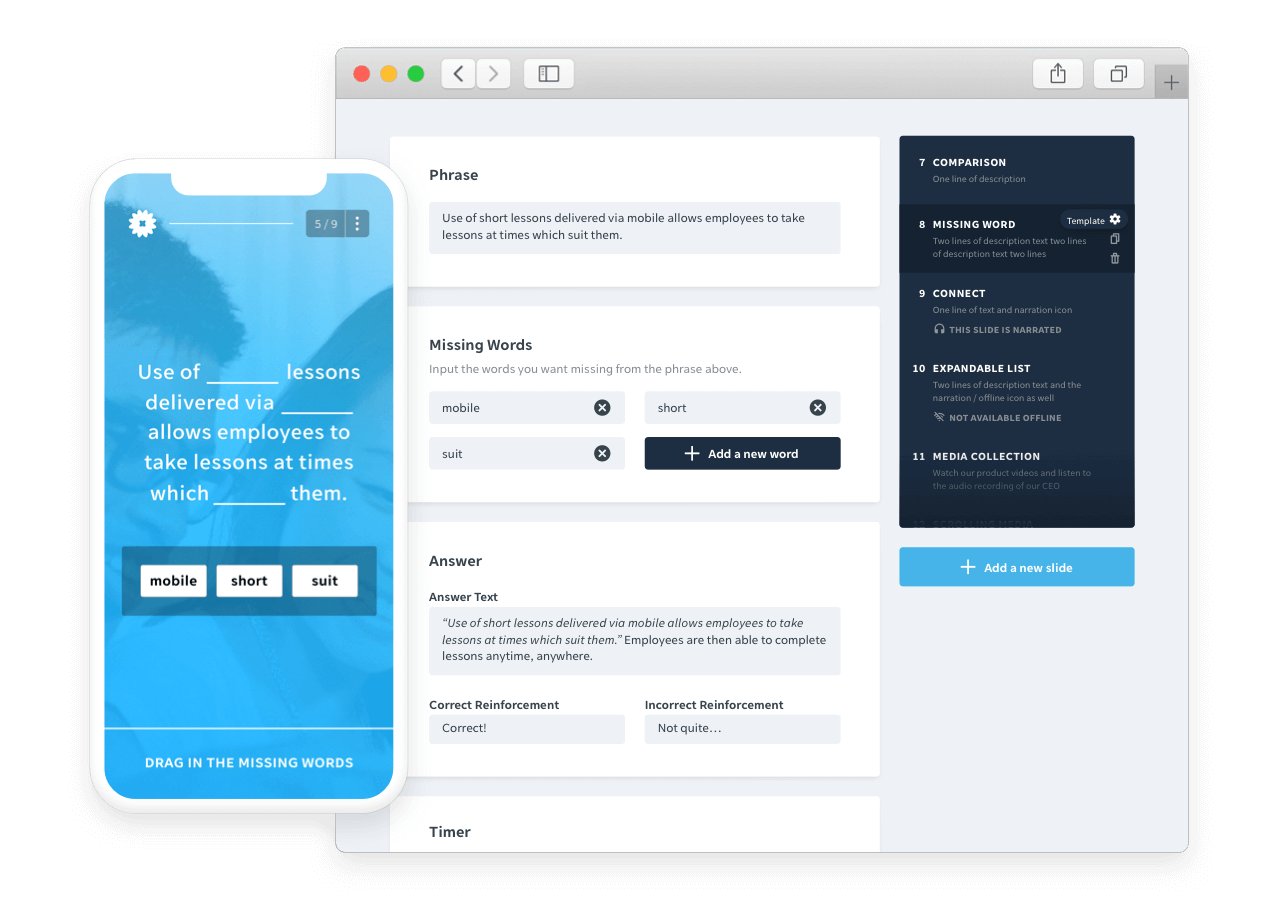 Rapid Authoring for Construction Training
Bring your teams up to date with vital safety procedures in a matter of days with our no-code-needed authoring tool. With over 80 templates to choose from and an array of gamification features, your learners will be up to speed in no time.
Discussions and Assignments to strike up conversations and test user knowledge
With our discussions and assignments features, EdApp's more than just an LMS platform, it's a way to facilitate a new culture. It's a way for your teams to discuss the construction training questions posed to them and learn from one another. We understand you have star performers with vital experience, and with EdApp you're able to utilise their knowledge and help them share it with staff across your company, regardless of their location and team. Assign procedural assignments, pose discussions on using machinery safely, and see how your audience discuss the topics that matter so that they can easily apply it to their daily role.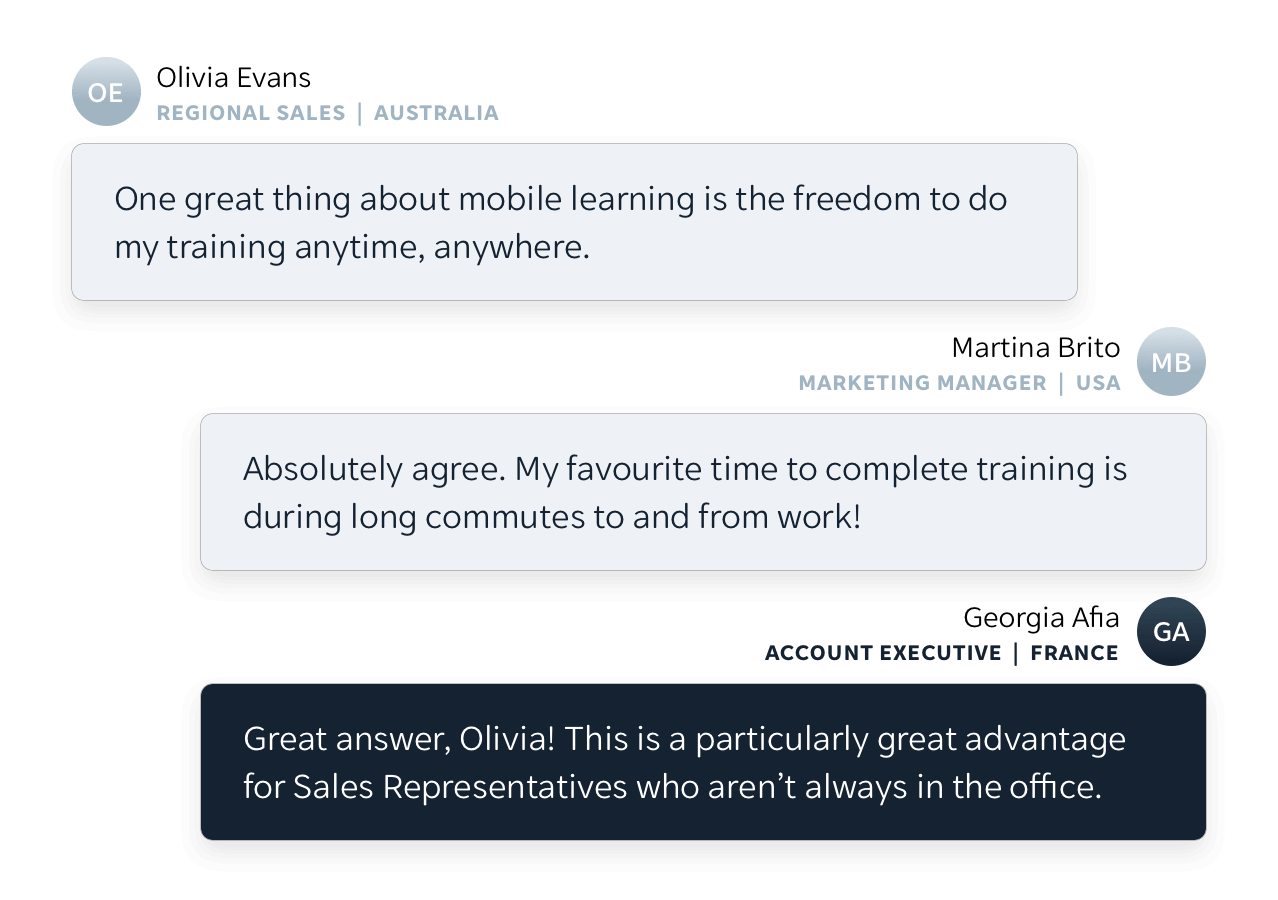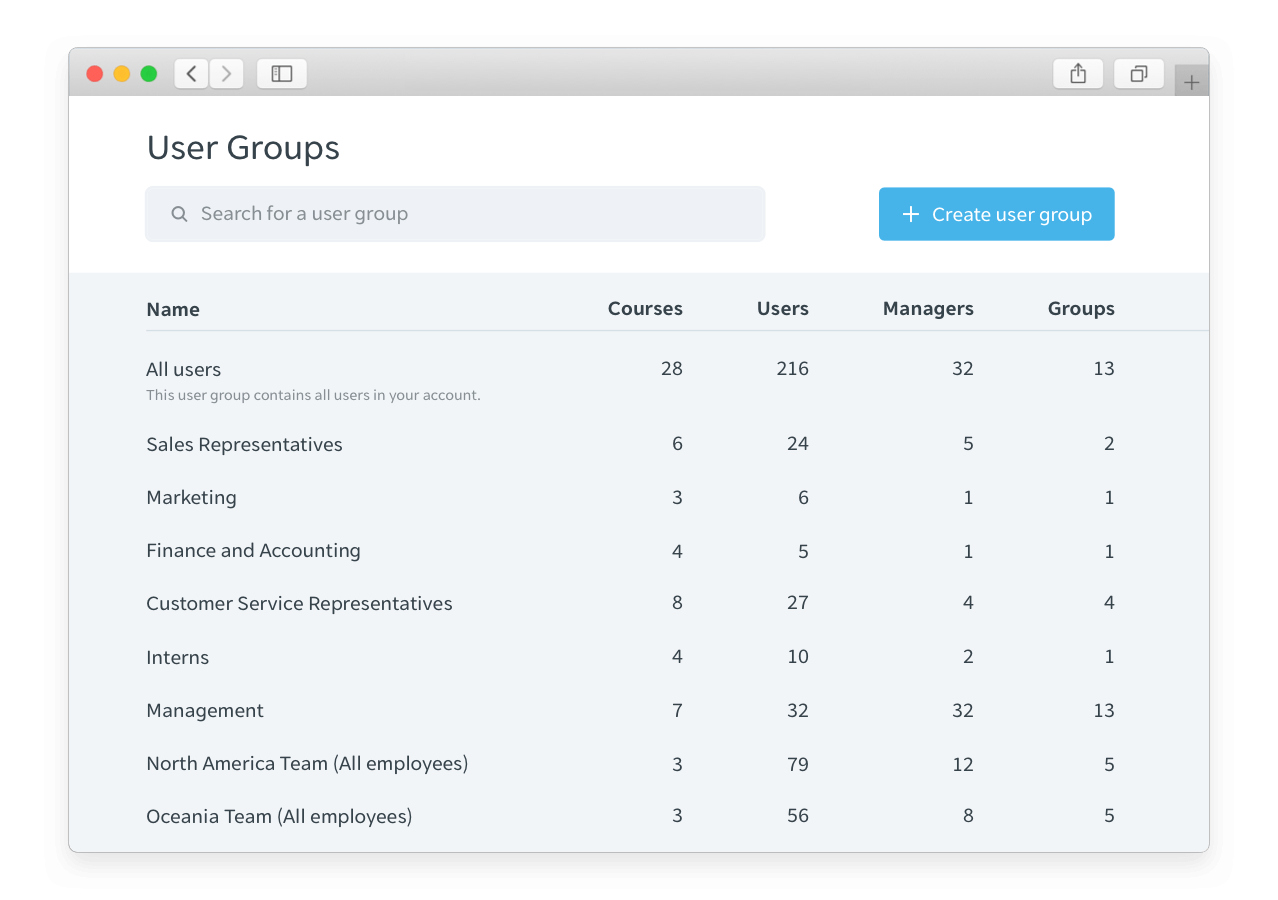 User journey capabilities
At EdApp we know you have different teams with different needs, and that's why we've helped our clients in the construction industry deliver content to numerous departments on varying topics. Our User Group assignment abilities mean your new starters can see personalised induction content at the click of a button, guiding them through the learner journey specific to their needs. What's even better is with EdApp, our fantastic reporting and analytics suite means you can zoom in on their progress to date and reward them with prizing!
Manager's Dashboard for Construction Training
Tracking progress is important but we also know you can't have eyes on everyone, so enabling your team leads and site managers is key. We've built a dashboard specifically for your managers to have insight into their team's completion. Your managers will only have access to the content and analytics you need them to, providing them with the tools to monitor and uphold the health and safety of your teams.