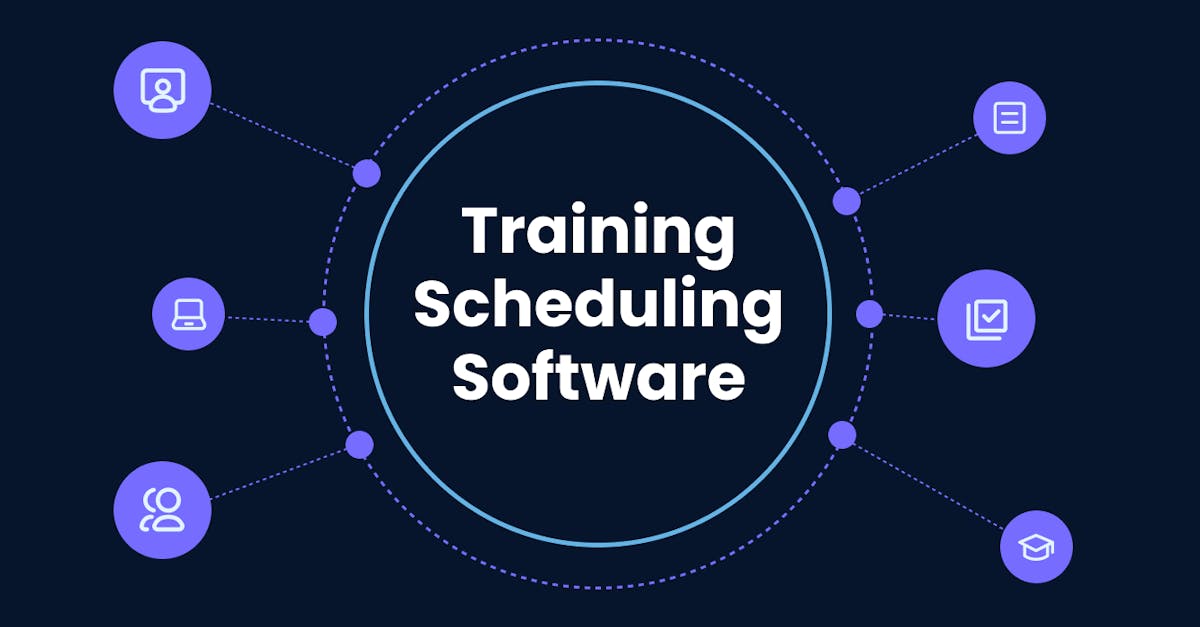 Training can be tough to implement when most of your processes are done manually. Thankfully, you can now automate training with the help of training scheduling software. Here're some that we think you might like.
Training Scheduling Software # 1 – EdApp
EdApp's at the top of our list for one reason: being a free training scheduling software that automates most of the manual processes for you. One of the ways EdApp does this is by giving you flexibility when you want training to be done. You can schedule when your learners should take a course at specific dates or relative to their enrollment, thanks to relative due dates. All you have to do is sit back as they take their training, and review their performance once they're done. This is a great feature to have if you want to adopt a more blended type of training since your learners will all have the same due date, regardless of their enrollment date.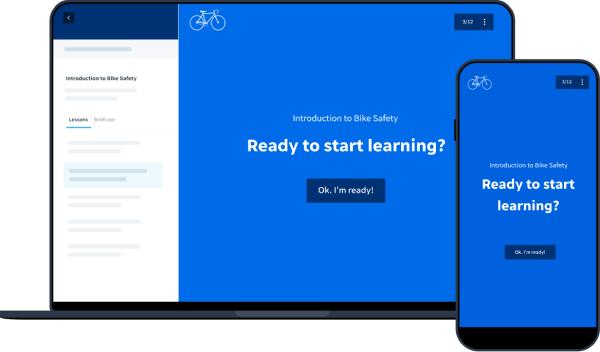 You can also get rid of post-training paperwork with Practical Assessments. This EdApp feature allows you to verify your learners' training as you go about your day. You can scan their QR codes to begin the assessment and quickly tick off your customized assessment checklist. Having this handy feature will tell you whether they need some refresher training or if they've successfully learned from the EdApp course.\
Aside from these amazing features, EdApp also offers a course library where you'll find courses like email marketing courses, workplace harassment online courses,  and data analytics courses.
Cost: Free
Key features:
Automated training

Blended learning

Practical assessments

Relative due dates
Get rid of manual training by signing up for EdApp today.
Training Scheduling Software # 2 – Vowel LMS
Vowel LMS has won the confidence and respect of corporate instructors around the world. This is all thanks to its adaptable learning solutions, which give trainers complete control over their L&D programs, whether remotely or face-to-face.
This training scheduling software features an HTML5 drag-and-drop course creator tool that can be used to develop online courses or even reuse existing content in just a few simple steps. In terms of instructor-led or classroom training, Vowel LMS offers a flexible scheduling system and automatic reminders, getting rid of everything they hate about face-to-face training sessions: manual work. Use its user reporting feature to keep track of your learners' progress. You can also customize your reports to fit your needs.
Cost: Request a quote
Key features:
Training Scheduling Software # 3 – Abara LMS
Developing and managing courses is a piece of cake with Abara LMS. This training scheduling software allows you to design your courses from scratch or edit on-hand learning materials. Basic parameters such as keywords, categories, descriptions, and certifications can be added to each course file to give your learners a smoother and better learning experience.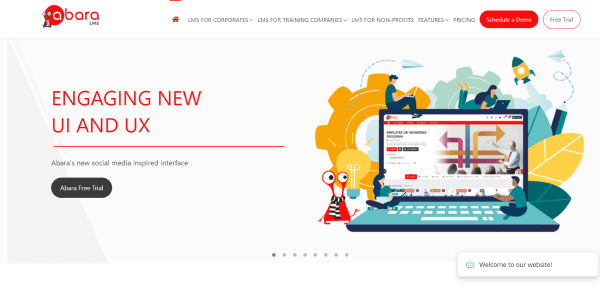 This platform also has a scheduled delivery feature, so you won't have to manually deliver training. Simply select your chosen delivery frequency, and the training materials will be emailed to your learners instantly. Activate push alerts so that your learners never miss out on new learning content or course changes.
Cost: 20 USD per month
Key features:
Training Scheduling Software # 4 – Forma LMS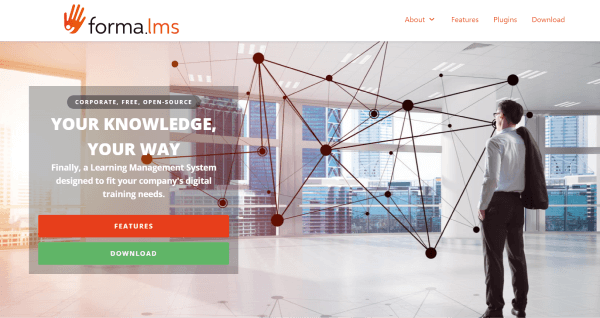 Forma LMS functions as an open-source content creation platform that helps you in meeting the unique requirements of successful corporate training. It includes a dynamic content authoring tool for creating and managing training content in different formats, including SCORM media, HTML pages, videos, and strong assessments. It also provides extensive editing actions as well as several configuration and automation options, allowing you to develop and deliver your elearning courses and workplace harassment online courses with complete freedom.
Cost: Request a quote
Key features:
Modern and responsive authoring tool

Massive editing actions

Configuration and automation options
Training Scheduling Software # 5 – Arlo
Arlo is a training scheduling software that simplifies and automates your online training programs. You can develop and deliver blended learning courses, save training resources, and organize and schedule live webinars automatically. Discussion forums, tasks, and quizzes can also be reinforced to boost your learners' engagement and productivity.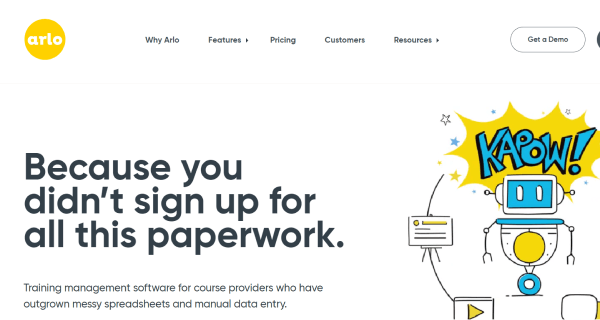 Unfortunately, Arlo is only available via a monthly premium subscription. Users, on the other hand, get 14 days to test out all of its essential features for free, with no credit card required.
Cost: 9 USD per month
Key features:
Training Scheduling Software # 6 – LearnWorlds
Learners often become more engaged in their training when you use online videos. LearnWorlds can help you do just that. This training scheduling software allows you to create and design interactive video training, creating an overall better learning experience. To improve your team's concentration and comprehension of the course material, you can also add interactive transcripts, overlay graphics, questions, and tips.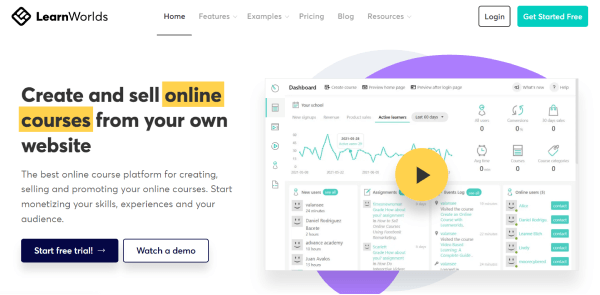 Another important feature to note with LearnWorlds is its drip feed. Drip feed allows you to plan and schedule course delivery. It's entirely up to you whether you want your users to take them whenever, consecutively, or limit their access if necessary.
Cost: 4 USD per month
Key features:
Video learning

Interactive transcripts and subtitles

Overlay images, questions, and pointers

Automated course delivery through a drip feed
Training Scheduling Software # 7 – Thinkific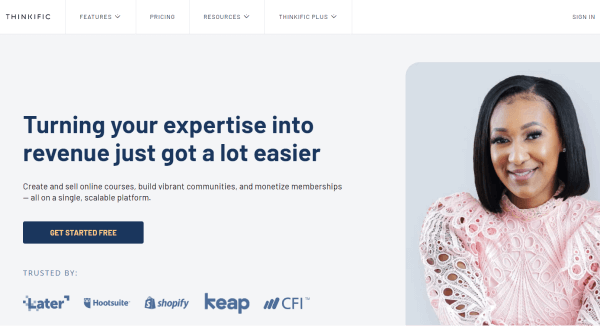 Thinkific's training software allows you to effortlessly add and modify training material, quizzes, and submit videos. This training scheduling software can also schedule learning modules, automate course delivery, and even set prices for the courses your organization may want to sell. If you want your learners to have guides and samples for how to take the courses, there are videos available on the site to help them with that. Additionally, they have a few free training courses you can deliver to your learners.
Cost: 9 USD per month
Key features:
Drag and drop edito

Course selling

Course library
Training Scheduling Software # 8 – Training Tracker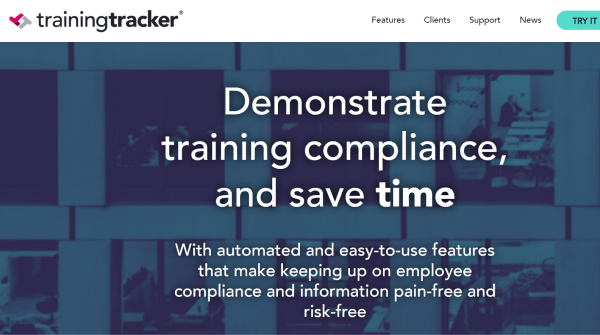 Training Tracker helps you better monitor your learners' progress and skill improvement based on their training programs. Every training information — including skill sets, compliance, and credentials — is organized on one platform using this training tracker program. You can also deliver training courses to underperformers automatically. Real-time reports are also accessible for talent monitoring. There's no need to wrestle with spreadsheets anymore!
Cost: 0 USD per user per month
Key features:
Skill and qualification record storage

Automated training assignments

Automated reports
Training Scheduling Software # 9 – Learning Bank
Learning Bank is another excellent training scheduling software that offers a dynamic learning lifecycle platform. It allows you to build and automate different training content for different phases of your employees' learning journey.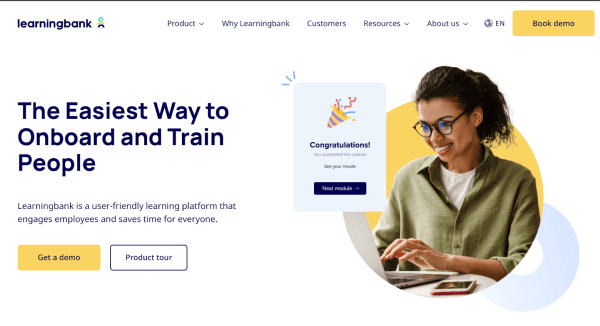 You can also save on time and expenses with their pre-built customizable material. Simply import a course from their learning shop, drag and drop your own materials, and deliver the finished training material to your learners. Aside from its pre-built content and learning shop, you can also apply personalized branding, employee insights, and a social learning wall. However, keep in mind that these extra features can raise the overall cost of your LMS subscription.
Cost: Request a quote
Key features:
Training Scheduling Software # 10 – SAP Litmos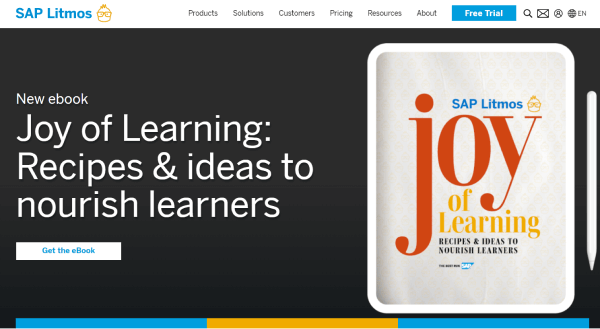 SAP Litmos is well-known for two core products: its simplified learning management system and its extensive collection of learning content. This training scheduling software includes course creator tools that allow you to tailor courses and material, as well as deploy games and quizzes for enhanced engagement and retention. It can also automate time-consuming and repetitive procedures such as course registration and activity assignments, freeing up your time to focus on more essential tasks such as producing your training materials. Plus, you can track your learners' development and performance with SAP Litmos' customized reports.
Cost: Request a quote
Key features:
EdApp is a mobile learning management system designed for today's digital habits, delivering more engaging and effective micro-learning directly to learners anytime and anywhere.
Sign up for this training scheduling software today.