Types of post training survey questions
There are several types of post training survey questions that can be used to gather training feedback and insights. Some of the common types used by most organizations are the following: 
Rating Scale Questions
These questions ask learners to rate different aspects of the training on a scale, such as 1 to 5 or 1 to 10. For example:
"Please rate the overall quality of the training program."

"On a scale of 1 to 10, how relevant was the training content to your job?"
Likert Scale Questions
Likert scale questions measure your team's agreement or disagreement with a statement. They typically use a scale with options like "Strongly Agree," "Agree," "Neutral," "Disagree," and "Strongly Disagree." For example:
"I feel confident in applying the new skills I learned during the training."

"The training materials were easy to understand."
Open-Ended Questions
These course evaluation questions allow employees to give more detailed written responses. They encourage them to share their thoughts, experiences, and suggestions related to the training. For example:
"What did you find most valuable about the training?"

"Is there anything you would suggest to improve future training sessions?"
Multiple-Choice Questions
Multiple-choice questions offer learners predefined answer options to choose from. They can be useful for gathering specific feedback or preferences. For example:
"Which training activity did you find most engaging?"

"Which topics would you like to see covered in future training sessions? Please select all that apply."
Demographic Questions
These questions collect demographic information about the employees, such as their job role, department, or years of experience. This data can help analyze feedback based on different groups or segments. For example:
"What is your job title or role within the organization?"

"How many years of experience do you have in your current role?"
These are just a few examples of training survey types or training evaluation methods. You can always include a combination of these question types to gather comprehensive feedback that covers different aspects of your training program.
30 Essential post training survey questions that will boost your training impact
In this section, we've compiled some common questions or topics that you can include in your post training surveys.
We understand that time can sometimes be limited, so if you're short on time, we also have prepared a quick overview of the post training questions that you can check out.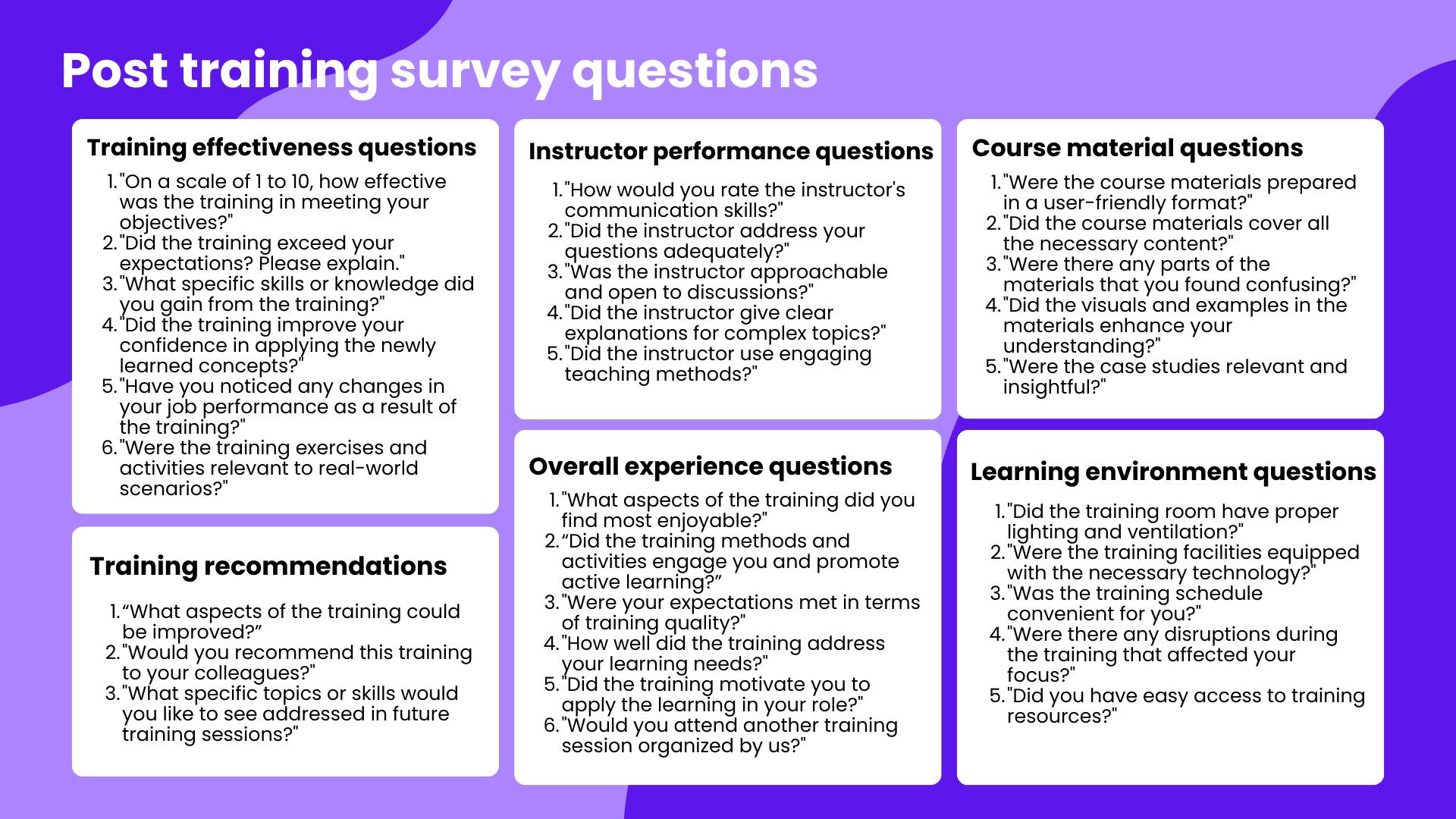 Training effectiveness questions
Learners are asked about the overall effectiveness of the training. Your training evaluation form may include:
1. "On a scale of 1 to 10, how effective was the training in meeting your objectives?"
2. "Did the training exceed your expectations? Please explain."
3. "What specific skills or knowledge did you gain from the training?"
4. "Did the training improve your confidence in applying the newly learned concepts?"
5. "Have you noticed any changes in your job performance as a result of the training?
6. "Were the training exercises and activities relevant to real-world scenarios?"
Instructor performance questions
Assessment of the instructor's performance is also highly crucial. You can ask your team the following questions:
7. "How would you rate the instructor's communication skills?"
8. "Did the instructor address your questions adequately?"
9. "Was the instructor approachable and open to discussions?"
10. "Did the instructor give clear explanations for complex topics?"
11. "Did the instructor use engaging teaching methods?"
Course material questions
Having a set of good course materials is important as it gives your team additional resources to reference back after training. Some of the questions you can include are:
12. "Were the course materials prepared in a user-friendly format?"
13. "Did the course materials cover all the necessary content?"
14. "Were there any parts of the materials that you found confusing?"
15. "Did the visuals and examples in the materials enhance your understanding?"
16. "Were the case studies relevant and insightful?"
Learning environment questions
These questions aim to assess various aspects of the learning environment that can influence the learning experience and outcomes. Some survey question examples are:
17. "Did the training room have proper lighting and ventilation?"
18. "Were the training facilities equipped with the necessary technology?"
19. "Was the training schedule convenient for you?"
20. "Were there any disruptions during the training that affected your focus?"
21. "Did you have easy access to training resources?"
Overall experience questions
These post training survey questions aim to assess various aspects of the training experience, including content, delivery, materials, and overall satisfaction. The questions you can ask your team are:
22. "What aspects of the training did you find most enjoyable?"
23. "Did the training methods and activities engage you and promote active learning?"
24. "Were your expectations met in terms of training quality?"
25. "How well did the training address your learning needs?"
26. "Did the training motivate you to apply the learning in your role?"
27. "Would you attend another training session organized by us?"
Training recommendations
You can also ask your team about some recommendations and ideas on how you can improve your future training initiatives, content, delivery methods, or any other relevant aspects. Some questions to consider include:
28. "What aspects of the training could be improved?"
29. "Would you recommend this training to your colleagues?"
30. "What specific topics or skills would you like to see addressed in future training sessions?"
The benefits of using post training surveys
Using post training surveys offers several benefits for both employees and organizations in general. Here are some key advantages:
Feedback and evaluation
Surveys give you valuable feedback from employees about the training program. They offer insights into what aspects of the training were effective and not, which can be used to make data-driven decisions for your future training programs.
Performance assessment 
Post training surveys allow you to assess the impact of training on your employees' performance. They help you see if your learners have acquired new knowledge and skills and are applying them in their work. The insights gathered from your surveys show the effectiveness of your training in achieving its intended outcomes.
Identifying areas for improvement 
Surveys pinpoint specific areas where the training can be enhanced. Employees can give suggestions and highlight any gaps or shortcomings in the training content, delivery, or resources. This information will help you make targeted improvements on your next training initiatives.
Employee engagement and satisfaction
Involving employees in the feedback process through surveys promotes engagement and shows that their opinions and experiences are valued. When employees feel their feedback is heard, it improves their satisfaction with the organization and enhances their commitment to ongoing learning and development.
Continuous learning culture
Surveys can help foster a culture of continuous learning in organizations. By regularly seeking feedback on training programs, you prove your commitment to your employees' skill and performance improvement and encourage them to actively participate in their own development.
Return on investment (ROI) analysis
Post training surveys can help you assess the return on investment of your training initiatives. By gathering feedback on the training's impact on job performance and employee satisfaction, you can determine whether or not the training was a worthwhile investment of time and resources.
Level up your post training surveys with the best assessment tool - EdApp
Discover the power of EdApp – the ultimate tool for creating and running beautiful, interactive post training surveys. One of its key features is the Creator Tool, which boasts a wide range of survey and quiz templates. Whether you're looking for a free text survey, a multiple choice survey, a slider survey, or even a quadrant matrix, this tool has got you covered. And with these great options at your fingertips, you can create almost any type of survey that you and your team prefer.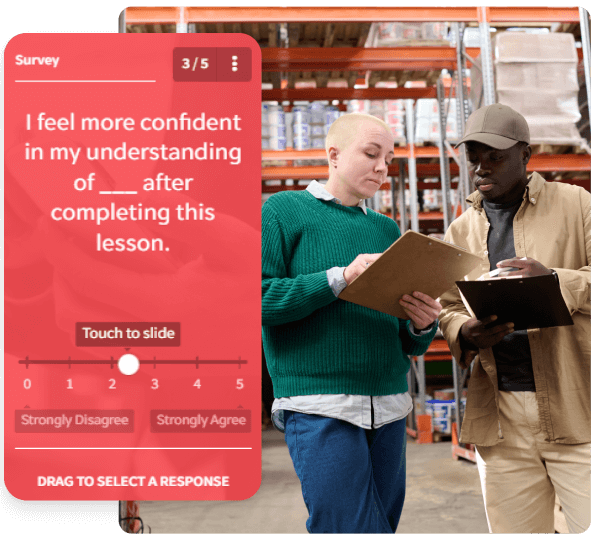 EdApp also understands that convenience is the key in today's fast-paced world. That's why delivering surveys on this platform means that your post training surveys can be filled out remotely. Gone are the days of scheduling in-person surveys or chasing after participants for their responses. With EdApp, you can reach your learners wherever they are, whenever it suits them best.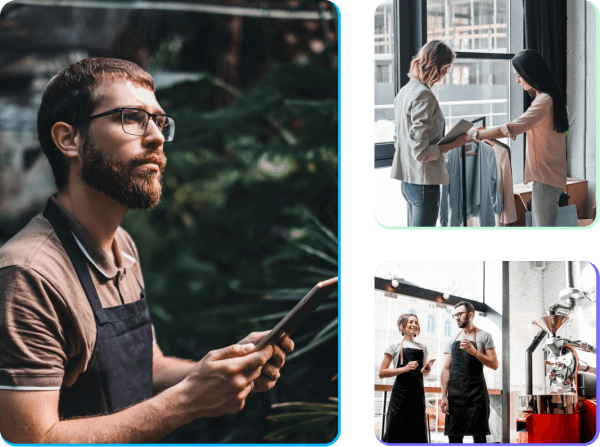 And lastly, EdApp's powerful analytics suite automatically captures and records your survey responses. As soon as the surveys are completed, the responses are recorded in real-time. No more waiting around for days or weeks to gather and analyze data. 
If you need to dive deeper into the raw data, no worries! Surveys can be fully exportable by CSV, allowing for further analysis and insights.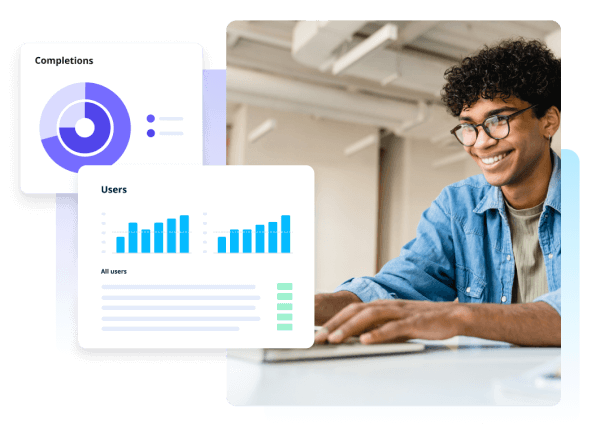 Don't miss out on gathering essential feedback! Start creating interactive post training surveys with EdApp and enhance your training impact.