Facility Management Training Platform
Making Training Accessible By Each Location
Proper maintenance of facilities can be hard to achieve. With a constant stream of challenges, it's imperative to train and upskill your teams, including those based on-site. EdApp's mobile-first approach makes it easy to create and share training content to widespread teams bound by shift work - and in an inspiring, interactive way.


EdApp is an easy-to-use and free facility management training platform for you and your team. No credit card required.
or book a demo with us today!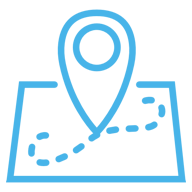 Mobile training that can be completed at their employees' convenience.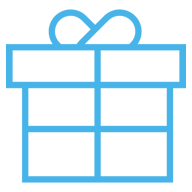 Built-in prizing motivates your teams for continuous facilities management training.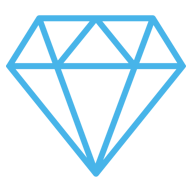 Training that no longer has to be done in one room with everyone present.
Editable course library built into our facility management training platform
Explore a range of ready-to-deploy courses to help you get started faster. Our course library is completely free and contains hundreds of courses. Import and deploy instantly, or edit and brand to make the content relevant for your team.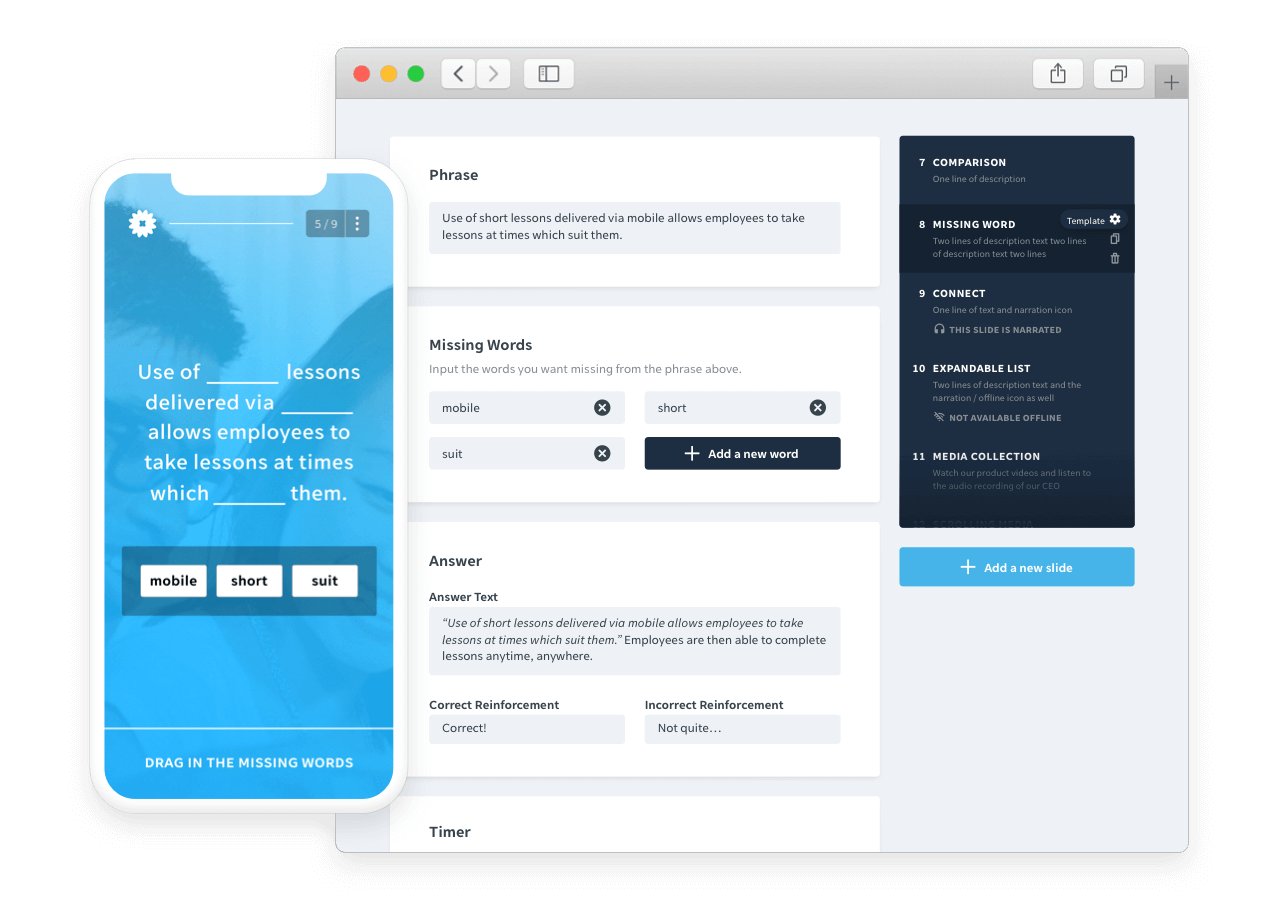 Agile Facilities Management Training Content Authoring
Have existing facilities management training material? Need to design a brand new learning program? With access to 80+ templates ready to be populated with your content, authoring is a simple drag-and-drop task. In just a few clicks, you'll have published a fully interactive and immersive microlesson for your learners to access instantly. Make updates to content in seconds to ensure teams have the latest information, right at their fingertips.
User Segmentation
With our simple access rules, you can assign content and learning journeys to specific users. You may have security, engineering, accounting and IT teams that all need different training. It's as simple as creating your custom content, segmenting your users into user groups, and granting access as applicable. Coupled with Single Sign On this can super charge your training.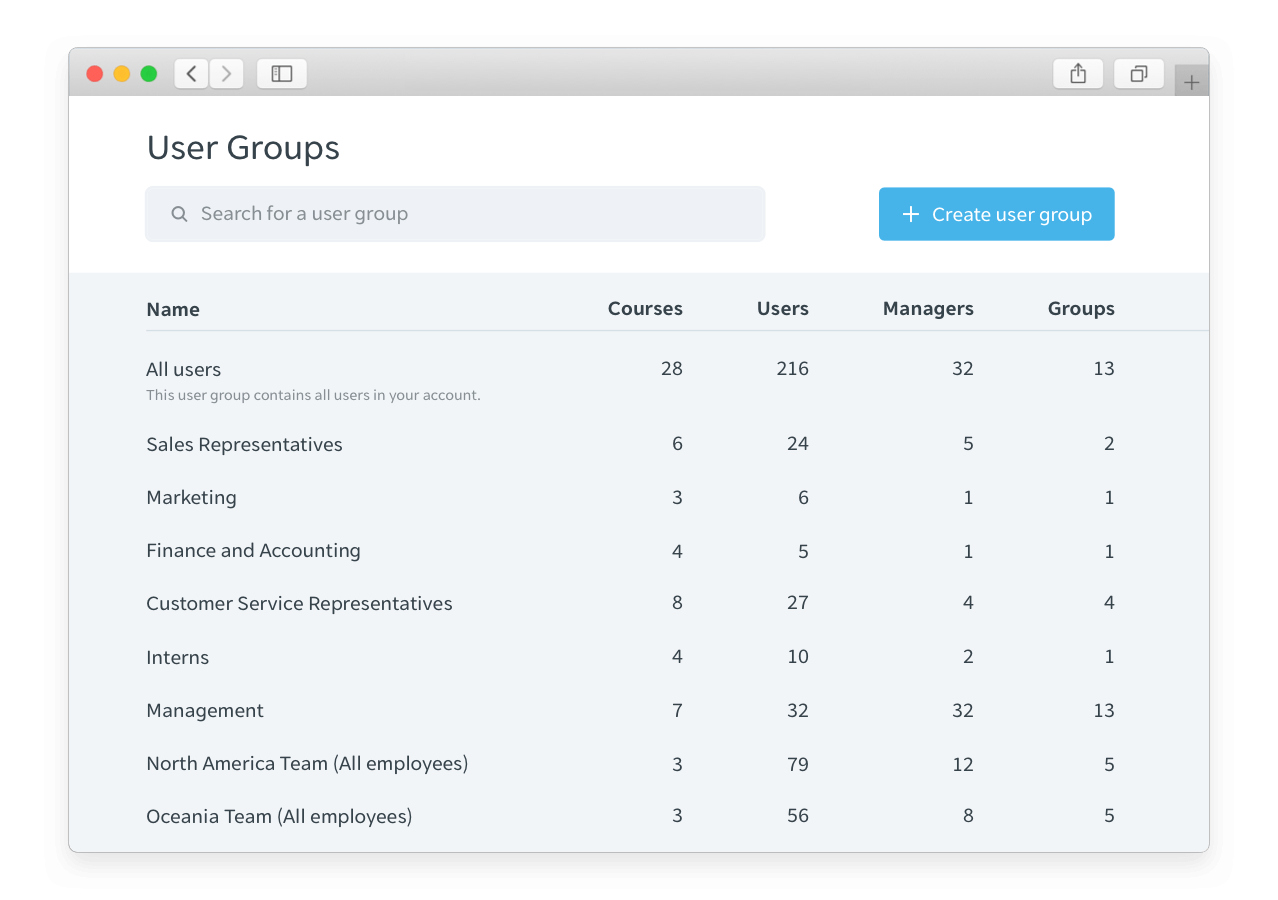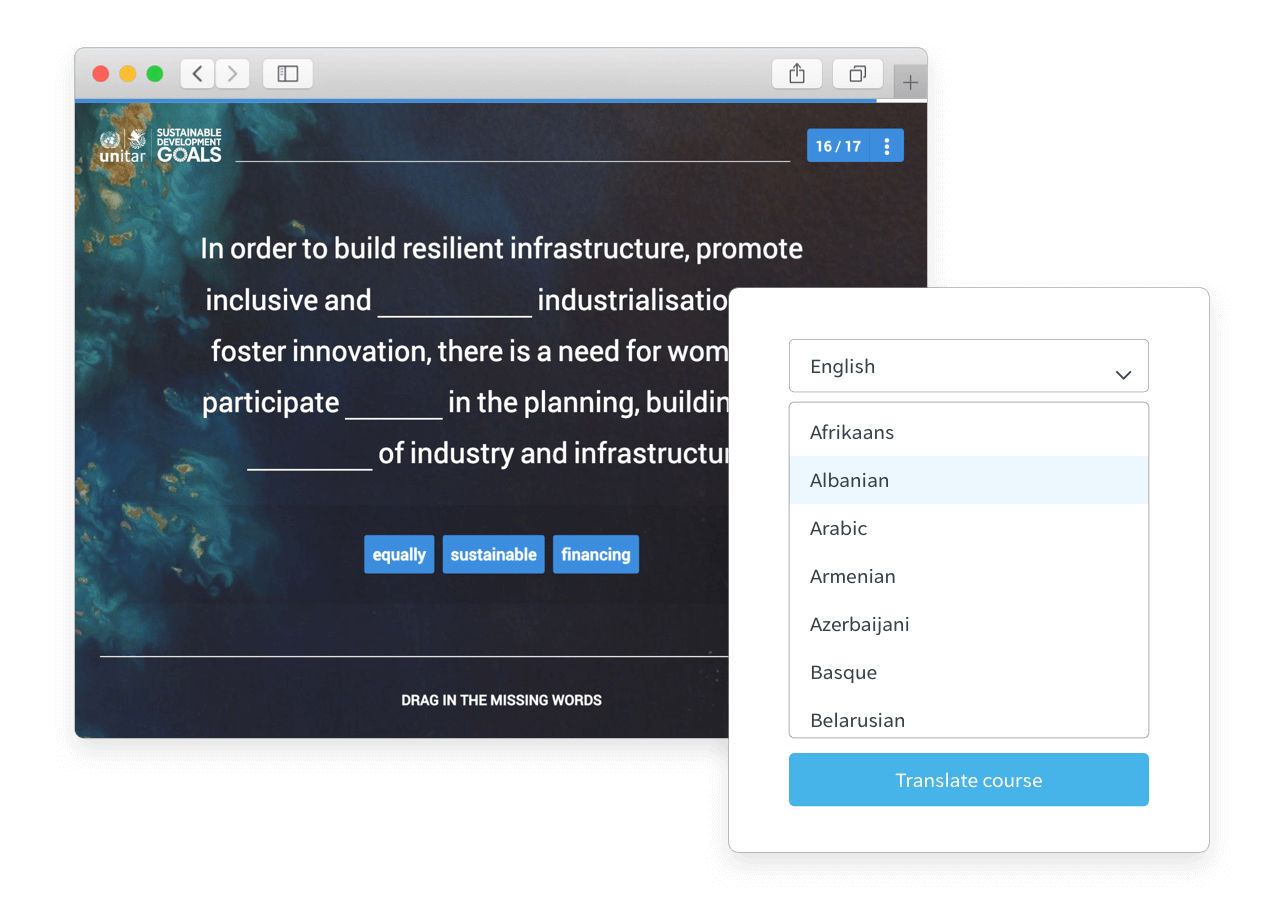 Translation
Tailor content to your audience, wherever they may be. With quite literally the click of a button, you are able to translate your course into 100+ languages. Customise, localise - no more language barriers! With our cloud translation tool you can instantly translate and deliver your facilities management training globally. It makes training a global team quicker and easier for everyone.
Leaderboards
Set up a leaderboard to engage your learners as they watch themselves or their team climb the board. By motivating learners to log in daily to track their progress against peers, leaderboards are a great way to instil a learning habit for your teams. They also make the learning experience more social and engaging which is reflected in higher completion rates and information retention.