EdApp & Shell
A case study with the world's leading integrated energy company
---
This is how industry leader Shell incorporates EdApp microlearning into their blended learning solution to deliver excellence across the global marketing team.
How Shell trains with EdApp
As a part of their blended learning solution, Shell integrates EdApp's mobile-first learning platform to easily onboard, reach, and continuously train their dispersed marketers across multiple regions. With the application of EdApp and microlearning, Shell successfully boosts engagement and learning results.
EdApp's mobile-first microlearning platform is perfect for training audiences at scale, giving learners the flexibility to complete training when it suits them.
It also means that learners can access bespoke learning content across different teams, locations, and markets. This offers the entirety of Shell's targeted program members to have a unique learning experience and therefore better outcomes as marketers.
Why microlearning works for Shell
To deliver its marketers with the right processes, tools, and frameworks, Shell integrates microlearning to power both B2B and B2C marketers. Shell's marketers consist of a diverse group that operates across the world and, as such, their training programs build knowledge and skill level that cater to a wide range of experience.
With the introduction of microlearning, Shell's dynamic training content is delivered in bite-sized chunks, allowing their cohorts to easily absorb concepts in short bursts.
This not only prevents an overload of information but also produces better learning outcomes. In fact, individuals that complete microlearning are more likely to understand, retain, and apply the learned content compared to traditional learning methods.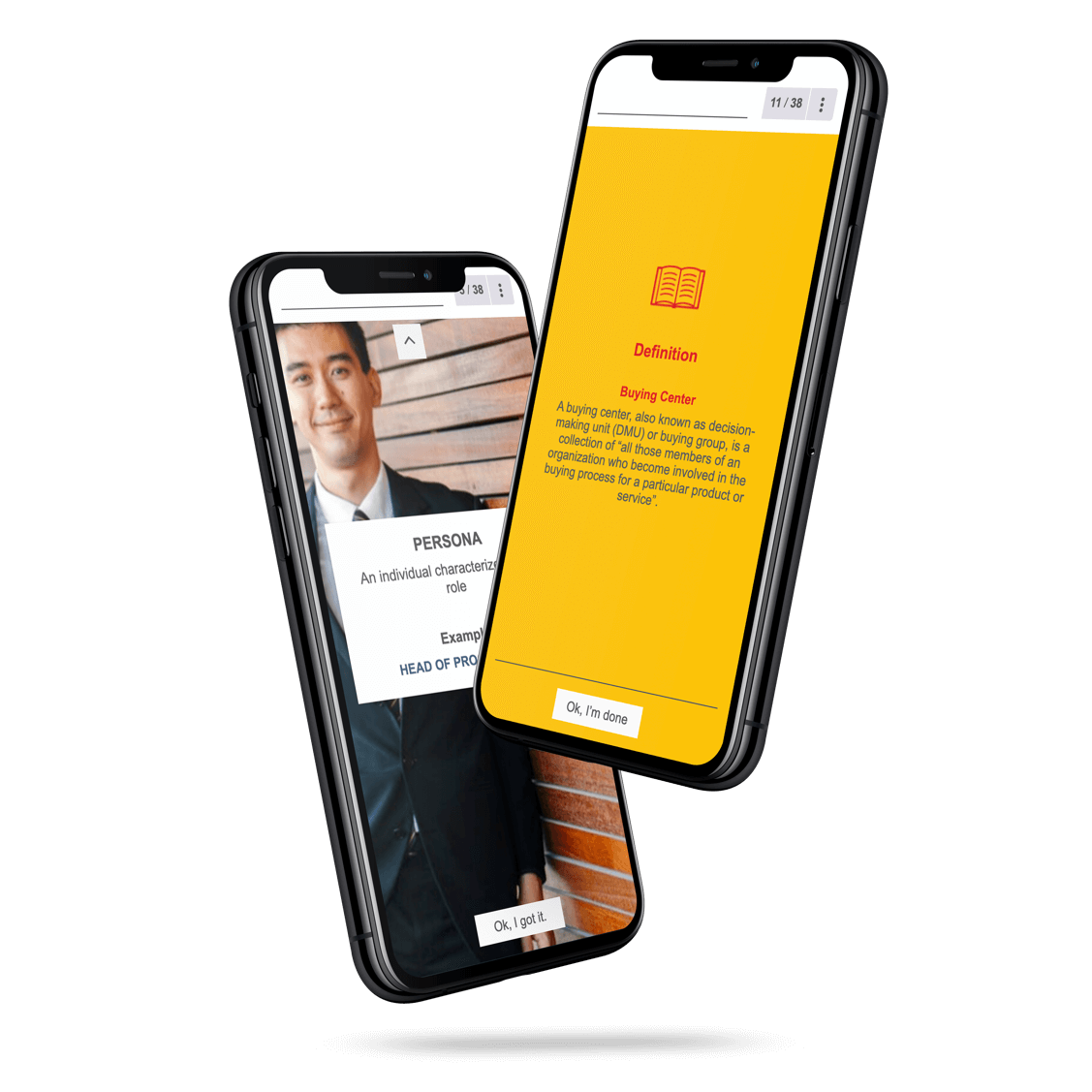 How EdApp helps reach and train Shell's dispersed teams around the world
The industry leader has around 86,000 employees in more than 70 countries across the world. To meet the planet's growing demand for energy, Shell is constantly evolving. With a focus on economic, environmental, and socially responsible progress, employee development is a priority, and this is carried out through training and support to drive success.
Shell selected EdApp to easily onboard, reach, and continuously train their dispersed marketers across multiple regions. The industry leader strives to establish their marketers as proud, strategic business partners who deliver results to the wider organisation. In order to cultivate the right behaviours with the right tools and processes, a 'Shell Way of Marketing' program was developed.
With the help of EdApp, this program communicates and embeds across the global organisation with target audiences varying in skill level, experience at Shell, and geographic location. The EdApp platform also enables Shell to seamlessly celebrate and share valuable learning content and successes within their widespread community.
Training Shell's dynamic learning groups with EdApp
To successfully cater to all of their employees around the globe, Shell has three internal target audiences:
New joiners, where the focus is onboarding and familiarising them with the Shell way, along with introducing key tools and frameworks.
Experienced marketers include content geared towards building skills capabilities through intense learning journeys, which includes both mobile-first microlearning along with face-to-face workshops.
Finally, Shell's non-marketing audience is geared at raising the strategic role and contribution of marketing within the business.
An excerpt, taken from a recent webinar with Shell. Find the full webinar at the bottom of this page.
In this short clip, Avis Lau, Global Marketing Excellence Manager, Shell introduces how they equip their marketers with the right process, tools, and frameworks to power progress.
EdApp is easy-to-use and free for you and your team. No credit card required.
or book a demo with us today!
How Shell incorporates gamification an real prizing to incentivise learners at scale
The industry leader also experiences success from incorporating various built-in elements like gamification, leaderboards, and real prizing.
To boost participation and knowledge retention, Shell celebrates learning through real prizing incentives and gamification. These features are built-in to the EdApp platform, so when Shell's learners complete EdApp microlessons and provide feedback, they have the chance to win real prizes like Amazon gift cards, airline tickets, and more.
Shell's team members earn 'Stars' - EdApp's built-in virtual currency, as they work through microlessons and participate in games for the chance to win real gift cards. These incentives have been particularly effective for Shell and the highest results are celebrated through rewards like Amazon gift cards or complimentary flight tickets. Incorporating gamification into learning has a plethora of proven benefits, and in Shell's case, the results speak for themselves.
An excerpt, taken from a recent webinar with Shell. Find the full webinar at the bottom of this page.
In this clip, hear from Thomas von der Fuhr, Associate Director, Kantar Consulting, and learn how Shell incorporates gamification and real prizing.
How EdApp's Leaderboards feature helps boost Shell's learning results
On top of EdApp's built-in features like gamification, prizing, and real rewards, Shell also incorporates leaderboards. Leaderboards are an effective way to increase engagement since they encourage top performers to continue to strive for excellence and motivate learners that are falling behind to do better.
EdApp's leaderboards feature enables Shell to divide and organise their learners in groups. This continuously proves to increase engagement and course completion rates by stimulating healthy competition between each group.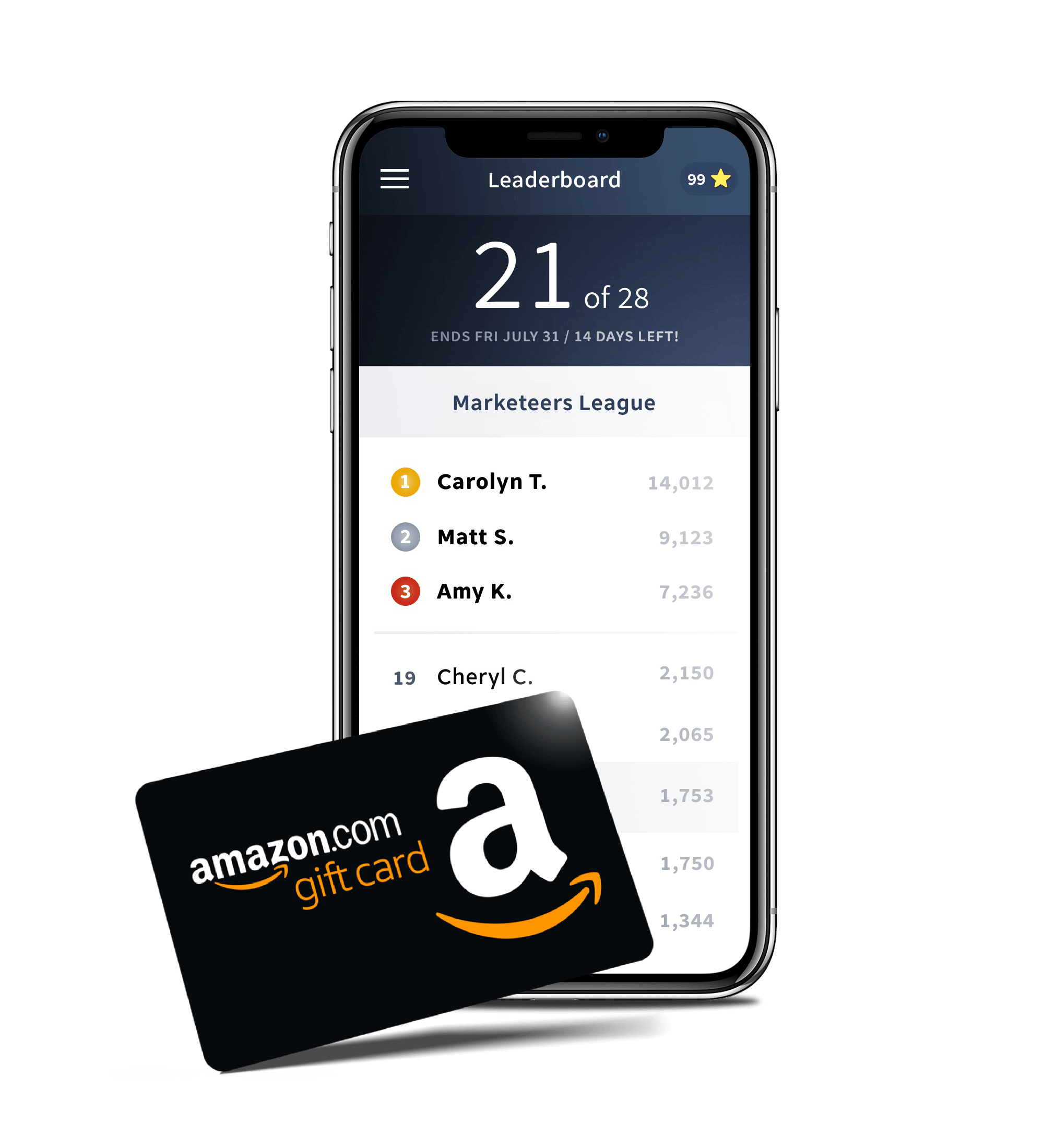 Why Shell learners love EdApp
Beyond driving better learning results, Shell's learners actually enjoy taking EdApp's interactive lessons. The EdApp platform not only promotes learning and application in smart ways, but it also delivers content in an interactive way, making it fun for Shell's marketers to complete and revisit as many times as they like.
"Well structured, informative, great visual materials. You have got my attention :)"

"Very enlightening so far and good to see the Shell way which is vastly different from what I have been exposed to."

"Superb bite-sized modules. Fast, easy, mobile and a lot of fun."
"Nice to do learning on an app environment."

"I found this module extremely useful. It helps that it is interactive and fun too!"

"Interesting so far. It has been a good refresher of understanding the basic insights and how to put those in action."
How EdApp and microlearning deliver tangible results for Shell
Shell's completely voluntary program drew surprisingly high penetration rates, with a large portion of Shell's marketers enrolled. Furthermore, Shell's average course completion rate is above 75% across all topics within EdApp. This includes results from Shell's stand-alone program as well as their blended plan.
Shell's learners describe their experience with EdApp as a consistently engaging and interesting one. They note that the platform is user-friendly and enables them to easily absorb useful content in an informative way.
An excerpt, taken from a recent webinar with Shell. Find the full webinar at the bottom of this page.
After deploying EdApp, Shell's learners demonstrated a knowledge increase of almost 30%. This positive increase reflects microlearning's applicability, particularly to adult learning.
Since Shell's marketers have their own day job, busy schedules and priorities, completing learning on EdApp offers autonomy for their learners to work at their own pace and in their own time. Ultimately, Shell experienced an overwhelmingly positive impact after launching EdApp into their blended learning solution.
EdApp is easy-to-use and free for you and your team. No credit card required.
or book a demo with us today!
To watch the full EdApp x Shell webinar, hosted by Thomas von der Fuhr, Associate Director at Kantar Consulting and featuring Avis Lau, Global Marketing Excellence Manager at Shell click below.