Training tools allow businesses to deliver needed information, skills, and procedures to employees. The very best training tools of 2020 go beyond with built-in tools designed to drive better learning results. This means that employees actually enjoy taking the courseware since it's engaging and interactive. It also means that the learning results reflect this through high interaction and retention rates. Read on to explore some of the best training tools that achieve this.
Best Training Tool – EdApp
EdApp is an award-winning training platform that's packed with results-driven tools to enhance your training experience. This mobile-first training solution is used by leading organizations around the globe.  Industry leaders like the United Nations, Marley Spoon, Shell, and Mizuno have entrusted their course software design to EdApp. Why? The free, editable course library and intuitive authoring tool combine to create an unparalleled training experience. You can quickly browse and select the best ready-made content to suit your teams, then seamlessly edit, brand, and deploy in record time.

Anyone can create effective and beautiful training content with EdApp. Since the platform is intuitive and requires no prior coding or design knowledge, it does all the work for you with built-in tools like microlearning templates. This means that you can choose from over 50 templates that are all designed to suit a diverse set of learning methodologies. Find templates based on multiple choice, concepts, numbers, relationships, games, surveys, and much more.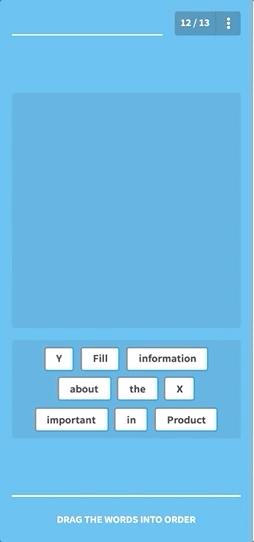 EdApp is completely free and their clients include industry leaders around the globe. Curious to learn more? Discover the platform's testimonials page and see what their clients have to say about it.
Training Tool #2 – Memrise
If you're a teacher or instructor looking for a platform to support learning a language, Memrise is a great option. It's an affordable and practical way to teach conversational French, German, Chinese, and more. The platform also has a 3-step approach to learning a language, to help support your learners through the process. The first step is learning real-life words and phrases with their built-in learning engine, next the platform helps your learners understand and reinforce language with audio and video clips. Lastly, the platform aims for learners to gain the confidence to speak out loud and put their knowledge to the test.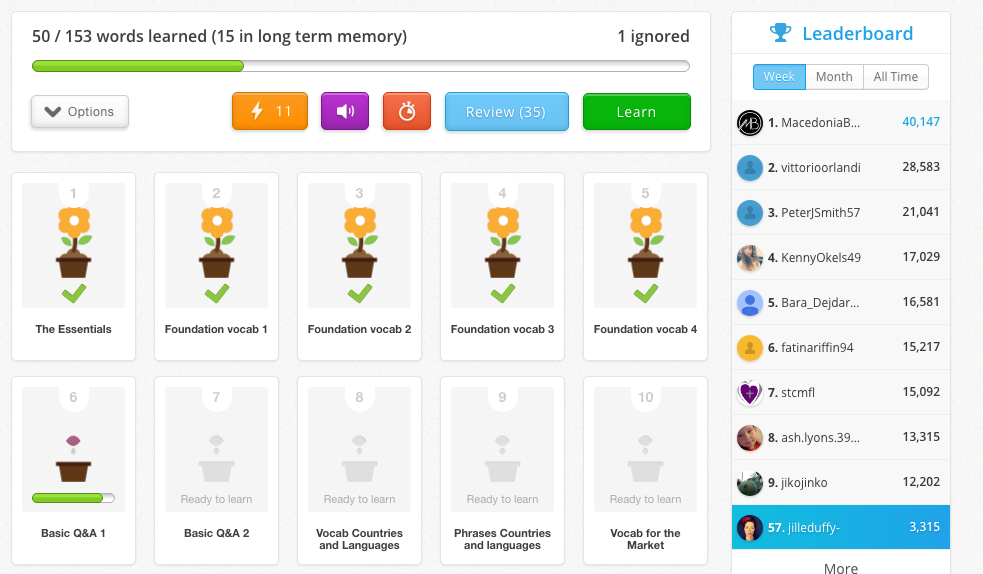 Memrise is trusted by a dynamic group of users around the world and it's also mobile-accessible, meaning your learners can access their lessons remotely While the platform is limited to language, it's proven to drive better learning outcomes than a textbook with its interactive structure. It should be noted that it's a bit difficult to track and organize your learners' results and might be more suited towards individual learners rather than groups or teams.
Training Tool #3 – Pathgather
Pathgather is a modern social learning feature. It aims to make enterprise training fun and engaging and is essentially an integration tool that falls under the Degreed umbrella. Pathgather gives you the option to consolidate your learning in one place to have better visibility of your different training tools. As the name suggests, Pathgather enables the curation of learning paths to enable quick and effective peer-to-peer learning.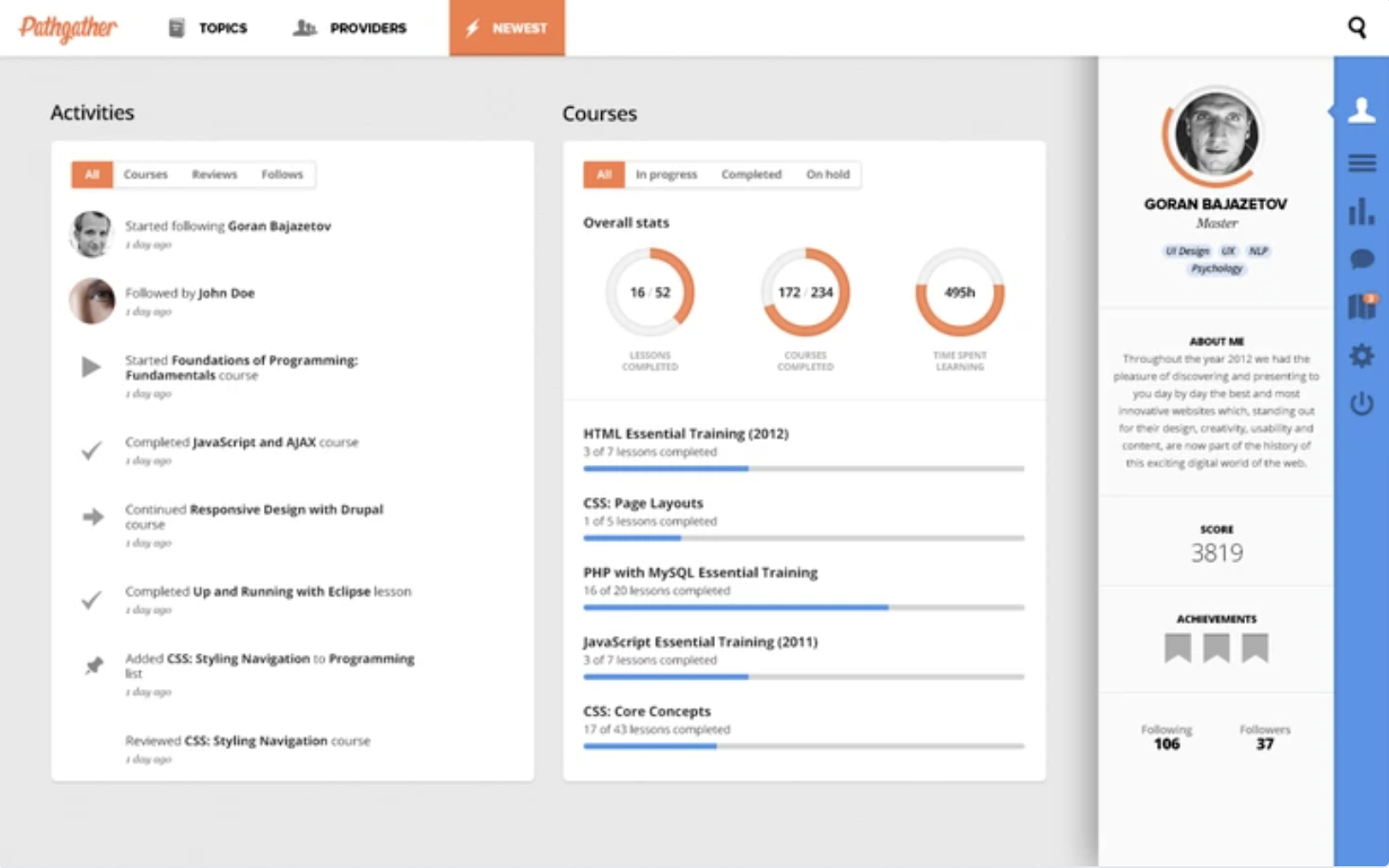 While it isn't suited best for a standalone training tool, if you have multiple training platforms, it might be a good option to bring all your programs together.
Tools For Training #4 – Edcast
Similar to Memrise, Edcast is better suited to the individual learner, rather than training groups or teams. With its AI intelligence knowledge cloud system, the platform has the ability to connect employees, customers, and partners. It has been reported, however, that the user experience is limited and lacks simple features like the ability to see and track learners results.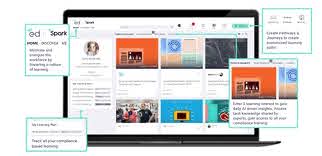 Edcast has the option to add courses and learning plans to the platform, However, users have found that it's a bit difficult to navigate, and the built-in features are somewhat limited.
Training And Development Tool #5 – Schoology
Schoology is a free LMS designed for elementary education to support teachers and instructors in the age of COVID-19. Since most learning has shifted online and adopted a remote learning model, Schoology offers support to school districts, focused on K-12 schools with tips for parents and teachers alike.
The learning engagement platform offers built-in tools to help engage and encourage students with a wide variety of content like videos, text, games, and more.
Tools And Training #6 – Slack
As a business communication tool, Slack is quick, simple, and targeted. Teams can experience a unique learning design through interactive channels that spark conversation and feedback in real-time.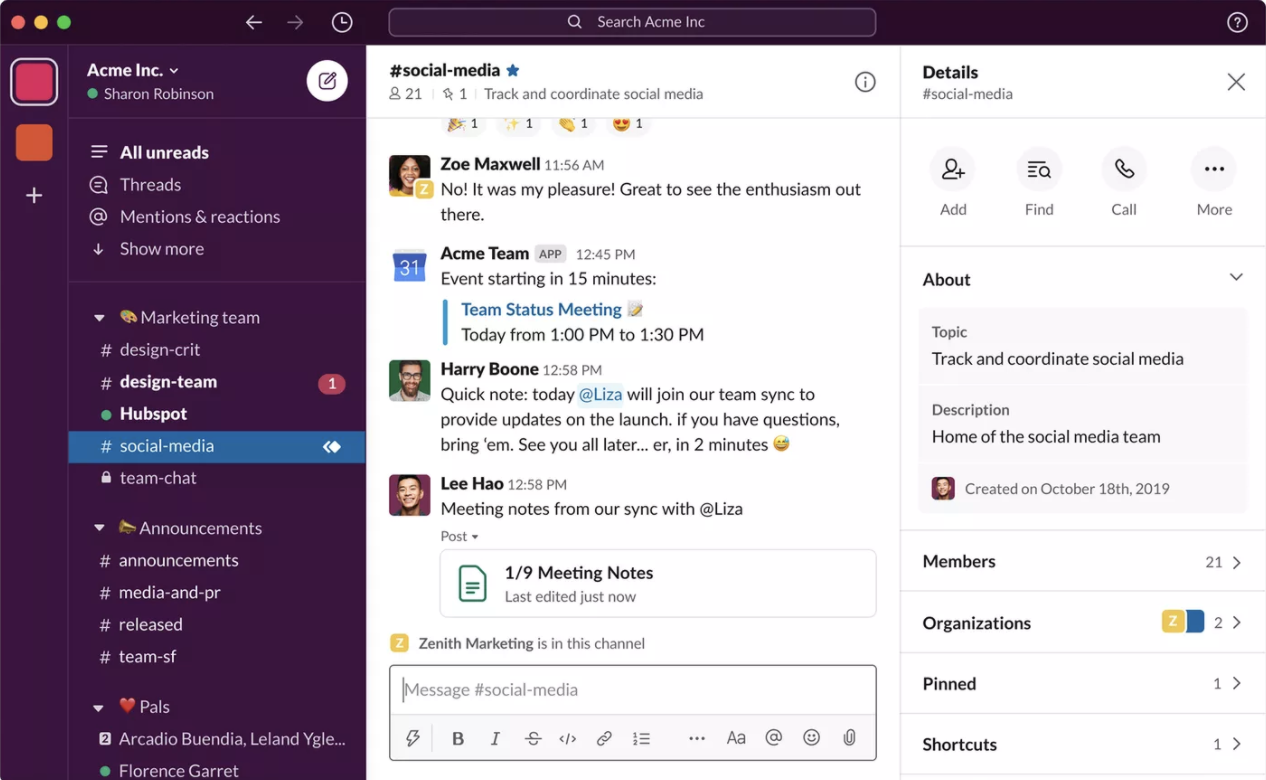 Slack's communication feature allows your team members to easily share their thoughts whether they're working remotely, at a desk, or on the go. The platform's grouping feature also means that teams can be easily organized, to help keep the conversation on topic. While Slack is limited as a communication tool, it does a great job at promoting facilitating collaboration on projects through its integration feature. Slack can easily connect with a wide range of apps like Jira, Zoom, Google Drive, and more.
Tools For Online Training #7 – Asana
Asana is a comprehensive tool with a range of features that include calendars, task allocation, and project status updates. The organizational tools allow teams to know what to do and understand why it matters.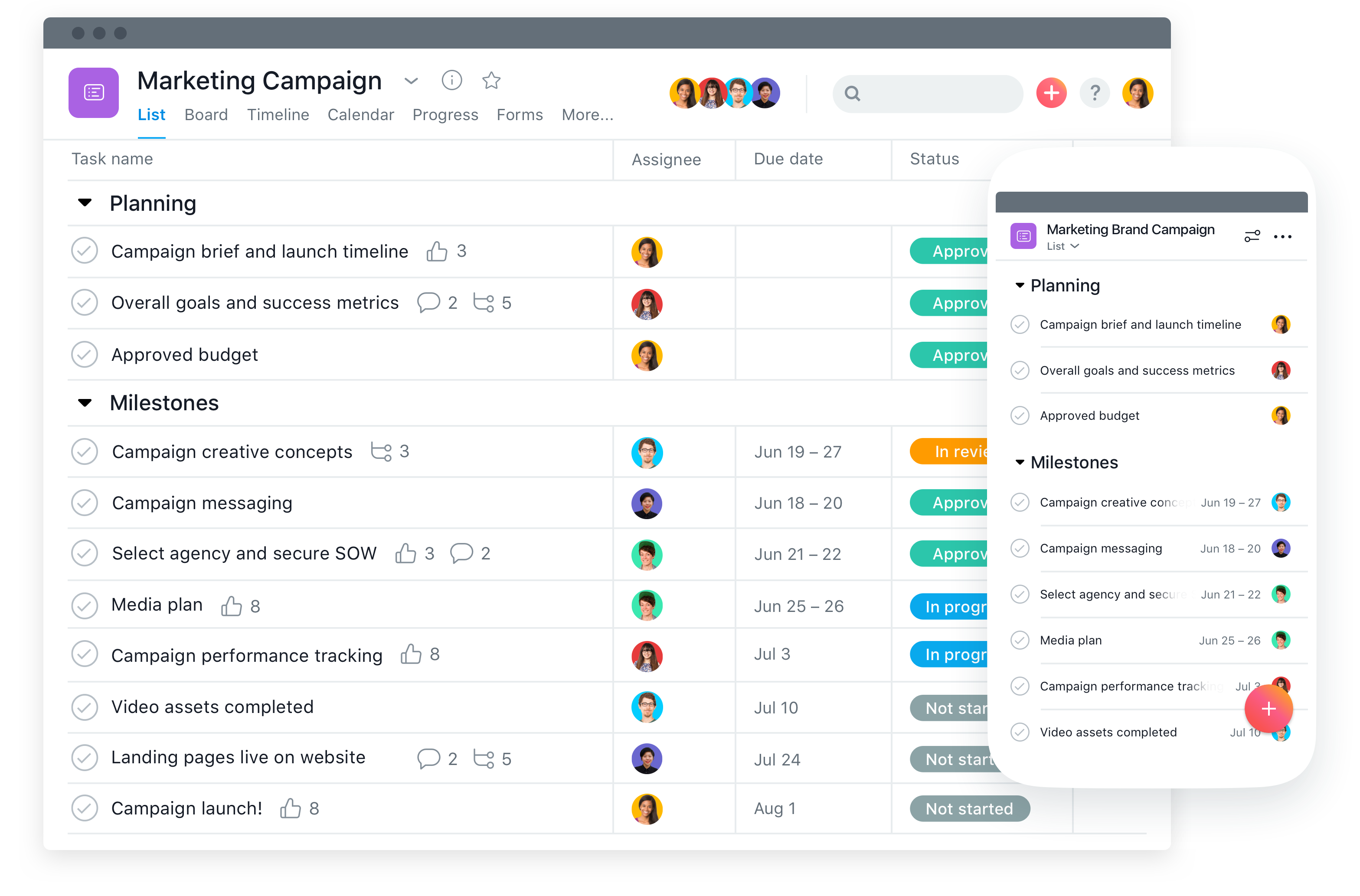 The platform also supports cross-team collaboration, which can keep projects organized. While the tool isn't ideal as a standalone LMS, it's best suited to organize and manage projects. It can easily bring your tea's goals, tasks, and files together to help support your training but should be relied more as project management tool.
Tools Of Training #8 – Kitaboo Insight
This platform offers eBook publishing for digital publishers, and Augmented Reality (AR) for teachers in the educational space. Kitaboo Insight is available via mobile and desktop and hosts various training tools on its platform including PowerPoint, PDFs, and videos.


But while Kitaboo Insight is engaging, the learning tool is somewhat limited in its training capabilities, likely since it prioritizes digital publishing and classroom education on top of training. Analytics and tracking are available as well as assessments but beyond that, the platform isn't highly evolved in terms of features, meaning you're better off pairing Kitaboo Insight with another platform or finding an alternative all-in-one platform.
Tools Training #9 – Talentsoft
Talentsoft and talent management strategies go hand in hand.  This training tool is aimed at improving performance and productivity.  While the platform isn't ideal for workplace training, it's made for the entertainment industry, enabling you to onboard, recruit, and source your talent if you're a small or mid-sized talent agency. There are multiple key features multi-lingual support and video conferencing with the option of incorporating other features like their basic LMS.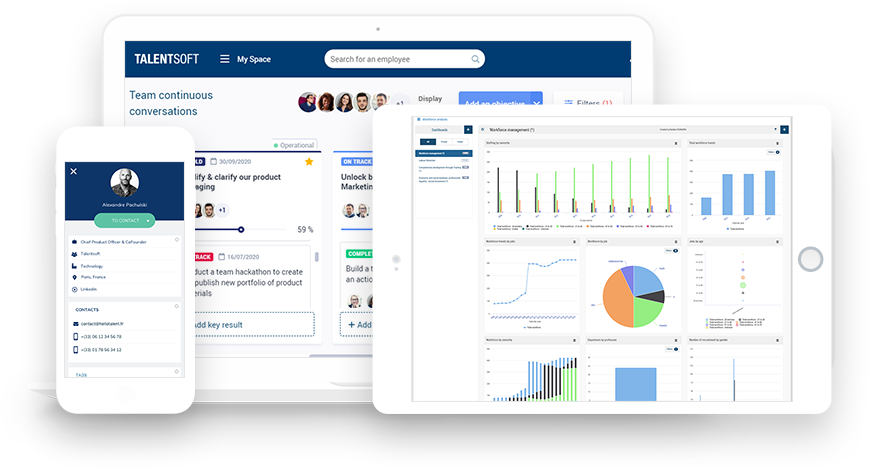 Top Online Training Tool #10 – Adobe Captivate Prime
As an online employee training tool, individuals can access Adobe Captivate Prime for basic training courses. The platform enables stripped down content curation and the interface is relatively easy to navigate. Adobe Captivate Prime can integrate with existing enterprise apps like Zoom, Workday, and LinkedIn. It also includes features like webinars and content streaming but can be a pricey option.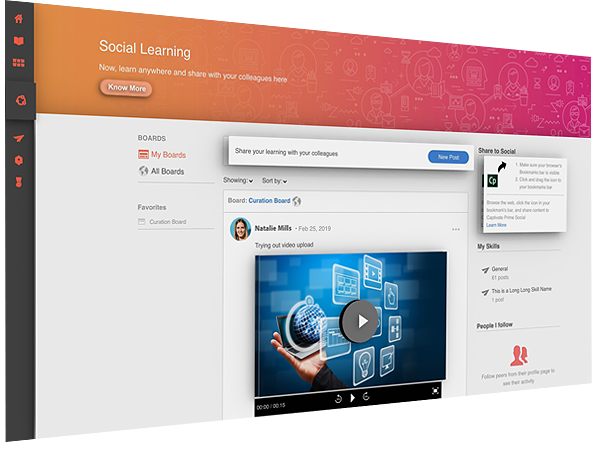 While the platform has some notable features, it is somewhat difficult to navigate and requires some time to grasp. Because of this, it may take longer to get up and running with this particular training tool.
Sign up to EdApp for free today!