2. Employee Loyalty and Criticizing the Company
Sometimes, employees experience the urge to express dissenting views against certain company policies or decisions. So, they may also feel cognitive dissonance when these views conflict with their commitment to your organization.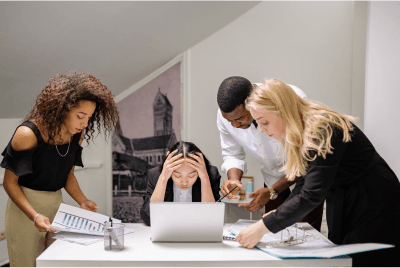 Your company can mitigate this by implementing an anonymous feedback system that allows your employees to voice their concerns without fear of being punished. This also shows them that your company values diverse perspectives and encourages respectful discourse. 
This eases the dissonance, letting your employees contribute their insights while maintaining their commitment to the organization.
3. Employee Recognition and Compensation
Your employees can struggle with the contrast between regular praise for their efforts and a persistent feeling that they're being inadequately compensated. This cognitive dissonance stems from the difference between their perceived value to the company and the financial rewards they're getting.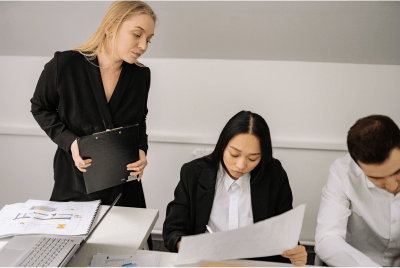 Your organization can address this by establishing a transparent performance review and compensation system. This system should clearly communicate the link between exceptional contributions and appropriate pay raises or bonuses. 
Making sure that recognition translates into tangible rewards also bridges the dissonance, promoting a sense of fairness and motivation among your employees.
4. Overwork and Job Satisfaction
Employees may experience cognitive dissonance when they find themselves working extended hours while believing that work-life balance is crucial for job satisfaction. Your organization should actively promote and prioritize work-life balance to lessen this dissonance.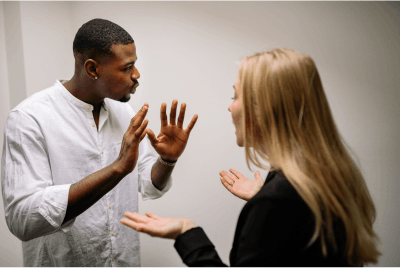 You can do this by implementing flexible scheduling, encouraging breaks, and discouraging a culture of excessive overtime. As you align company practices with the value of work-life balance, your organization can help employees reconcile their beliefs with their actions. This reduces stress and enhances job satisfaction.
5. Workplace Diversity and Discrimination
If an employee who strongly supports equality and diversity observes discriminatory behavior within the workplace, they may feel cognitive dissonance. So, your organization should establish comprehensive diversity training programs to address this. These will educate all your employees about unconscious biases and discriminatory behaviors.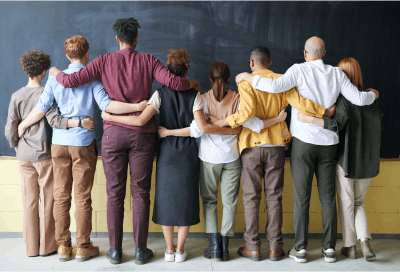 Encouraging open conversations about diversity issues and promoting an inclusive work culture can also help the employee reconcile their values with their actions. It fosters a more equitable and respectful environment.
6. Innovation and Risk Aversion
If your company claims to prioritize innovation while being reluctant to embrace risks or novel methods, your employees will notice this, raising the chances for cognitive dissonance. This is why your organization should establish an innovation-friendly environment that encourages calculated risk-taking. This should also reward creativity and offer resources for experimentation.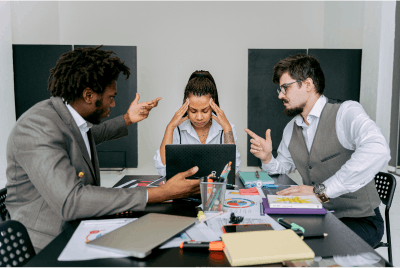 As you align your organization's actions with the professed value of innovation, you can also help employees reconcile their perceptions with reality. This cultivates a culture that genuinely supports and rewards innovative thinking.
7. Remote Work and Micromanagement
When your employees are encouraged to embrace the flexibility of remote work while being micromanaged at the same time, they can experience cognitive dissonance. This is because micromanagement contradicts the autonomy typically associated with remote work.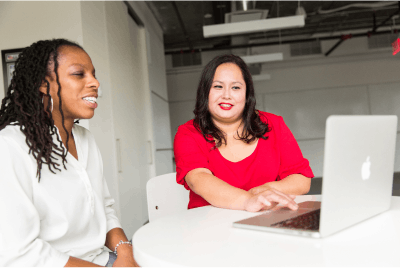 To alleviate this, your organization should establish clear guidelines for remote work that emphasize trust and outcomes rather than constant supervision. 
Empowering employees with independence, regular check-ins, and well-defined goals can help bridge the dissonance. This creates a remote work environment that aligns with the organization's values and enhances productivity and job satisfaction.
8. Leadership Styles and Employee Behavior
This cognitive dissonance manifests when a manager, who claims to value participatory leadership, constantly makes decisions without involving their team. The dissonance arises from the difference between their leadership philosophy and their actual behavior.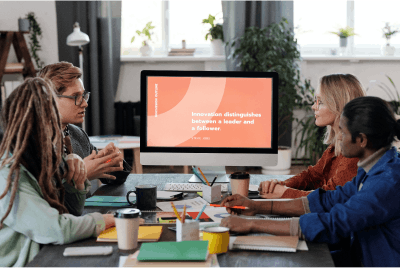 So, your managers should actively seek input from team members before making decisions. This helps create a collaborative decision-making process that aligns with desirable leadership values. By bridging this dissonance, your managers can cultivate a more inclusive and empowered team environment.
9. Health and Wellness Policies
When your organization champions health and wellness but contradicts its message by offering unhealthy snacks in the break room, cognitive dissonance emerges. Employees committed to adopting the healthy lifestyle advocated by your company may experience conflict between their desired choices and the given options.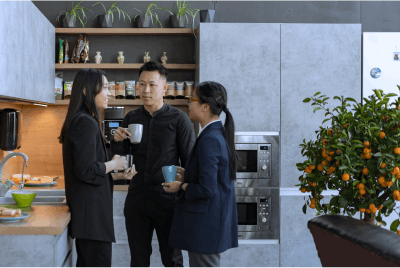 To avoid cognitive dissonance, your organization should align its practices with its messaging by stocking the break room with nutritious snacks and beverages. Creating an environment that supports healthy choices can help your employees align their behaviors with your company's promoted values. 
This reduces cognitive dissonance and encourages a workplace culture that truly prioritizes health and wellness.
10. Environmental Concerns and Company Practice
Cognitive dissonance also turns up when an environmentally conscious employee faces the unsustainable practices of their workplace. To resolve this, your company should have a comprehensive sustainability initiative that aligns with the employee's values.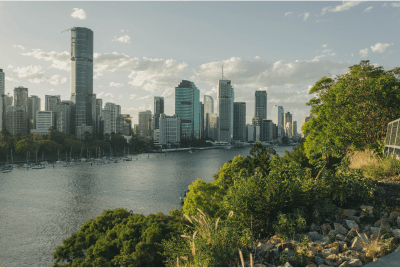 Implementing eco-friendly policies, reducing waste, and investing in renewable energy sources can bridge this dissonance. Allowing your employees to see their values reflected in the organization's actions fosters a more harmonious and environmentally responsible workplace.