The rising threat of cyberattacks:
A whopping 5.5 billion malware attacks were recorded in 2022. 
(Source: Statista)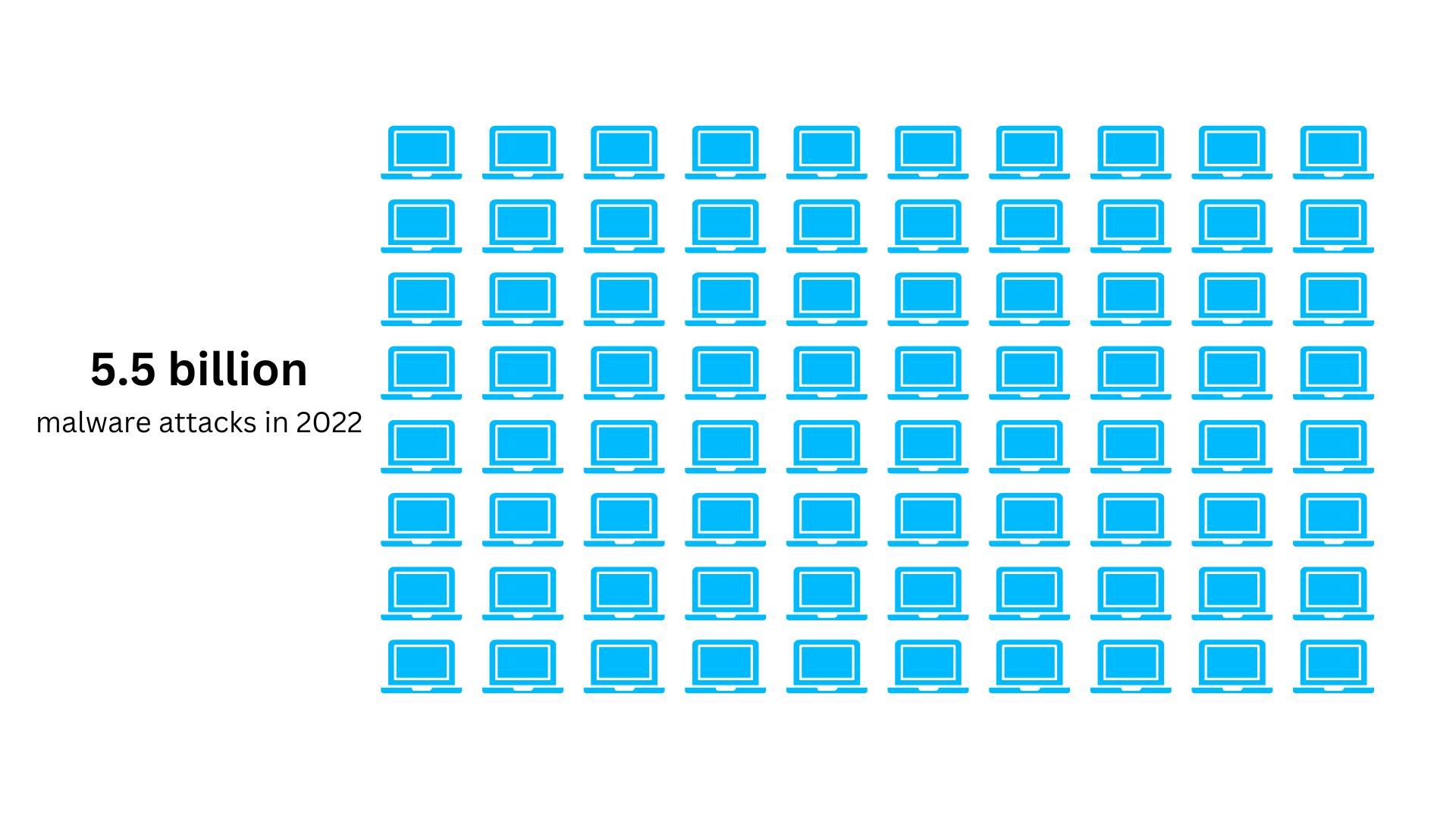 This figure shows the alarming rise of malware attacks in 2022. Malware attacks refer to malicious activities where harmful software, known as malware, is used to compromise and infiltrate computer systems or networks. The primary objective is to disrupt, damage, or gain unauthorized access to computers or data, often leading to information theft, financial loss, or system malfunction.
The upward trend in phishing attacks:
The number of phishing attacks has been growing by more than 150% each year. 
(Source: Anti-Phishing Working Group)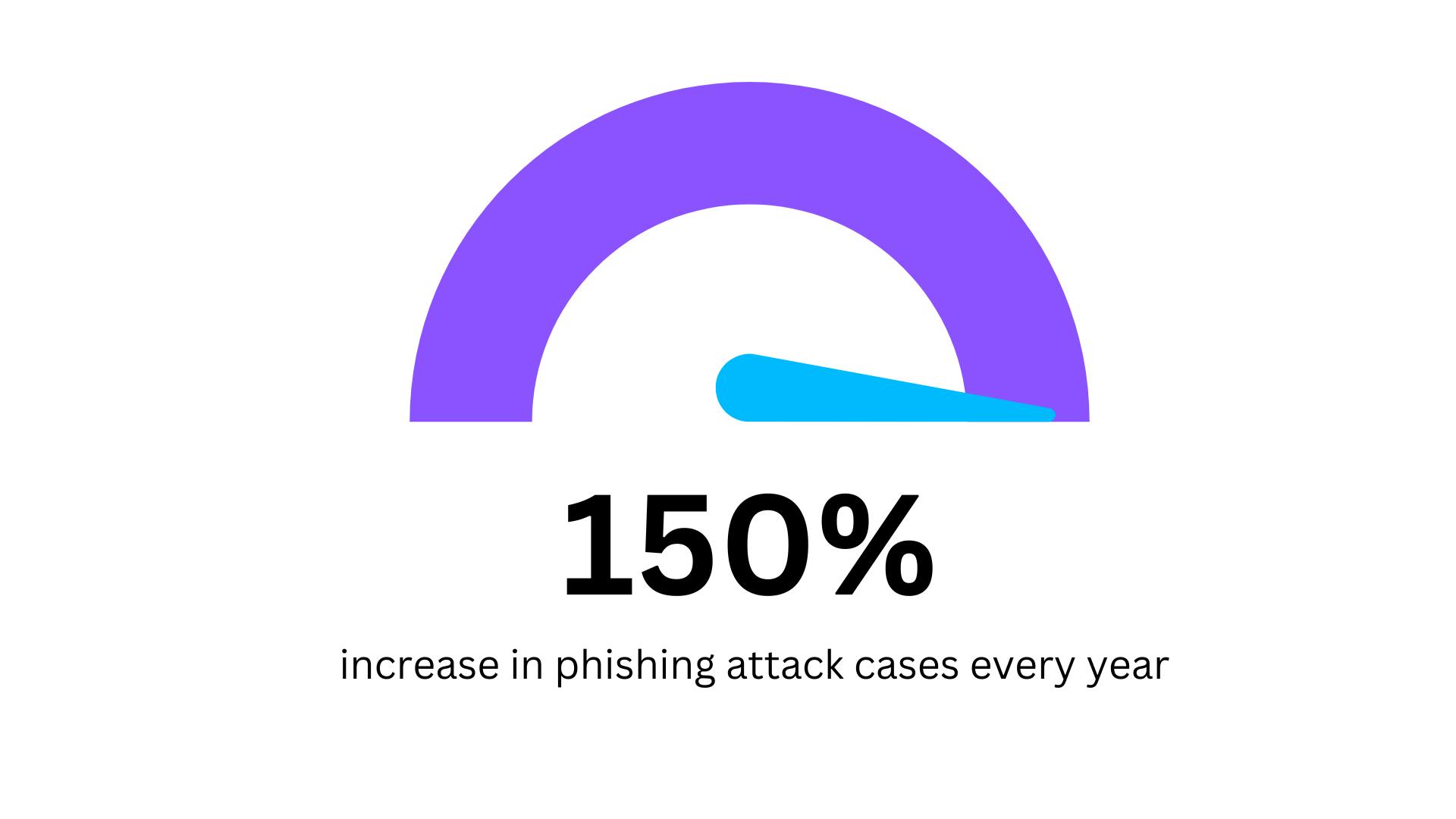 This statistic only shows that cybercriminals are getting better at phishing attacks. This makes it more crucial for individuals to be more cautious and informed about this cybercrime and the risks associated with it.
The alarming number of record exposure in 2022:
1,802 data breaches were reported in 2022, exposing more than 422 million records. 
(Source: Identity Theft Resource Center)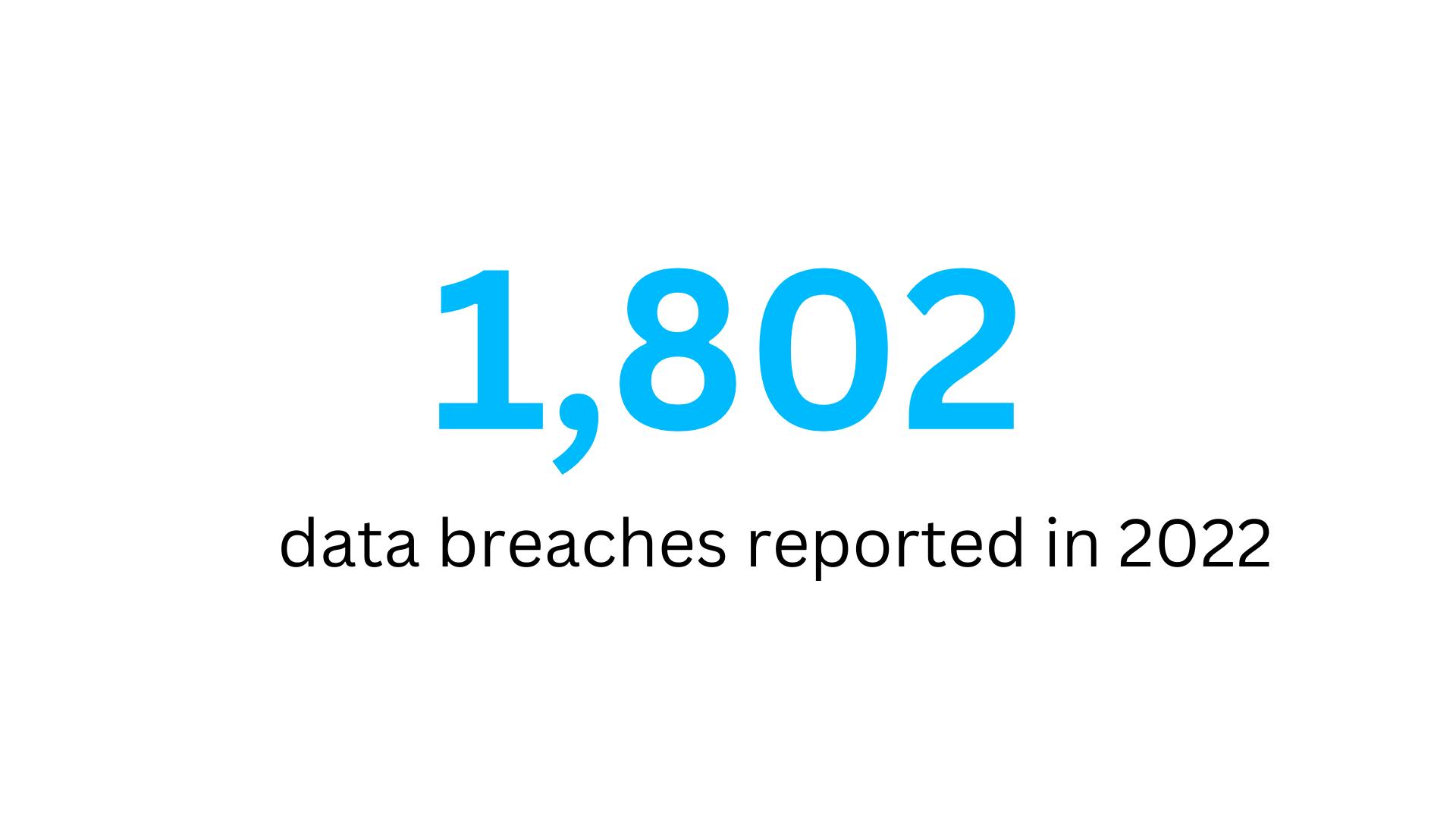 Data breaches occur when unauthorized individuals or organizations gain access to sensitive information without permission. This figure shows that a considerable number of personal data (e.g., name, address) and financial details (e.g., credit card numbers) have been exposed in 2022 due to over a thousand data breach incidents.
The crucial role of human behavior in cybersecurity:
A remarkable 74% of all data breaches involve a human element.
(Source: Verizon)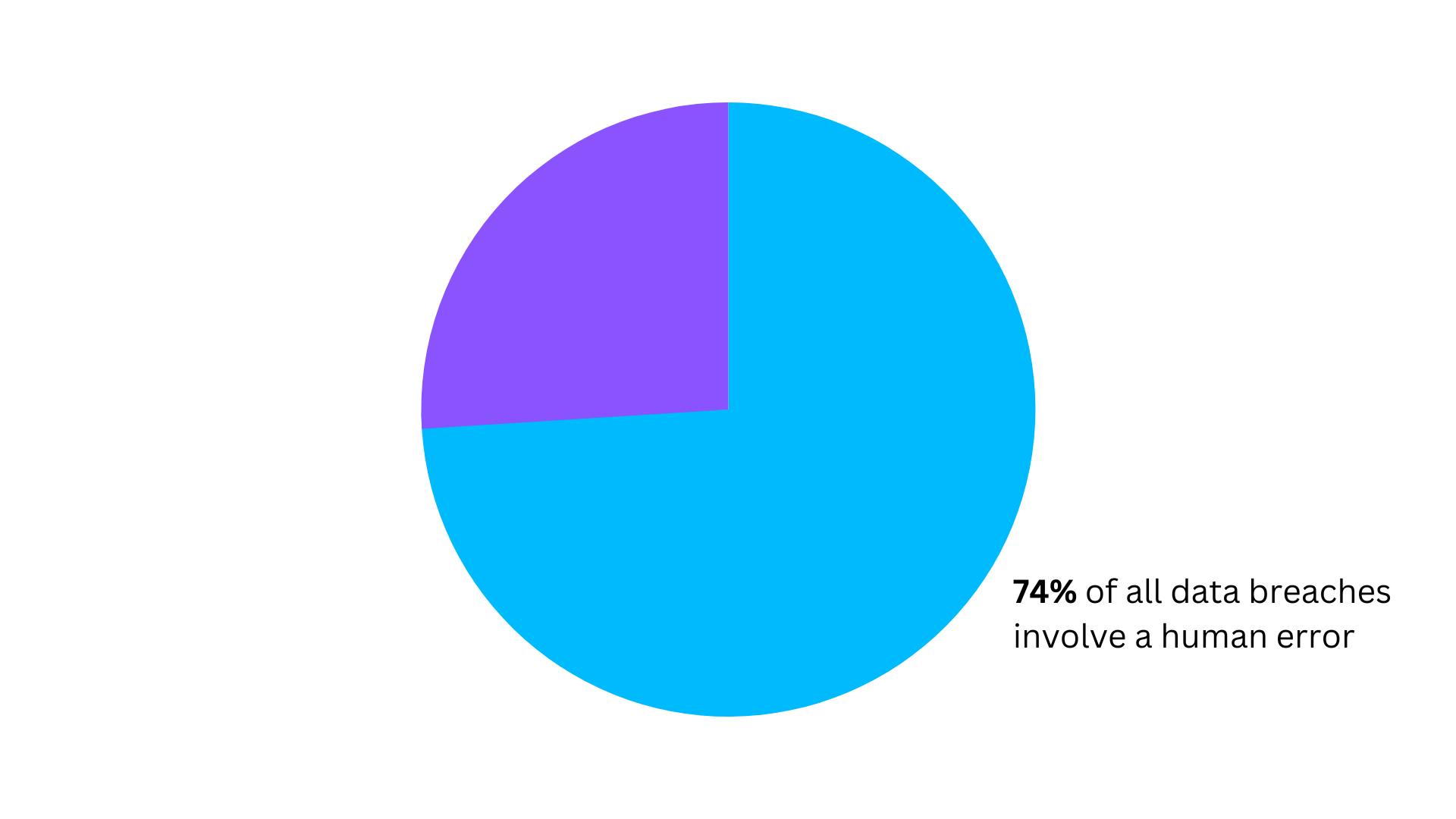 This cyber attack statistic highlights the crucial role that human behavior and actions play in cybersecurity. Organizations and individuals need to invest in training and awareness programs to educate employees about potential risks, promote responsible security practices, and cultivate a culture of cybersecurity awareness. 
The financial impact of a data breach:
The average cost of a data breach in the United States is approximately $9.44 million. 
(Source: IBM)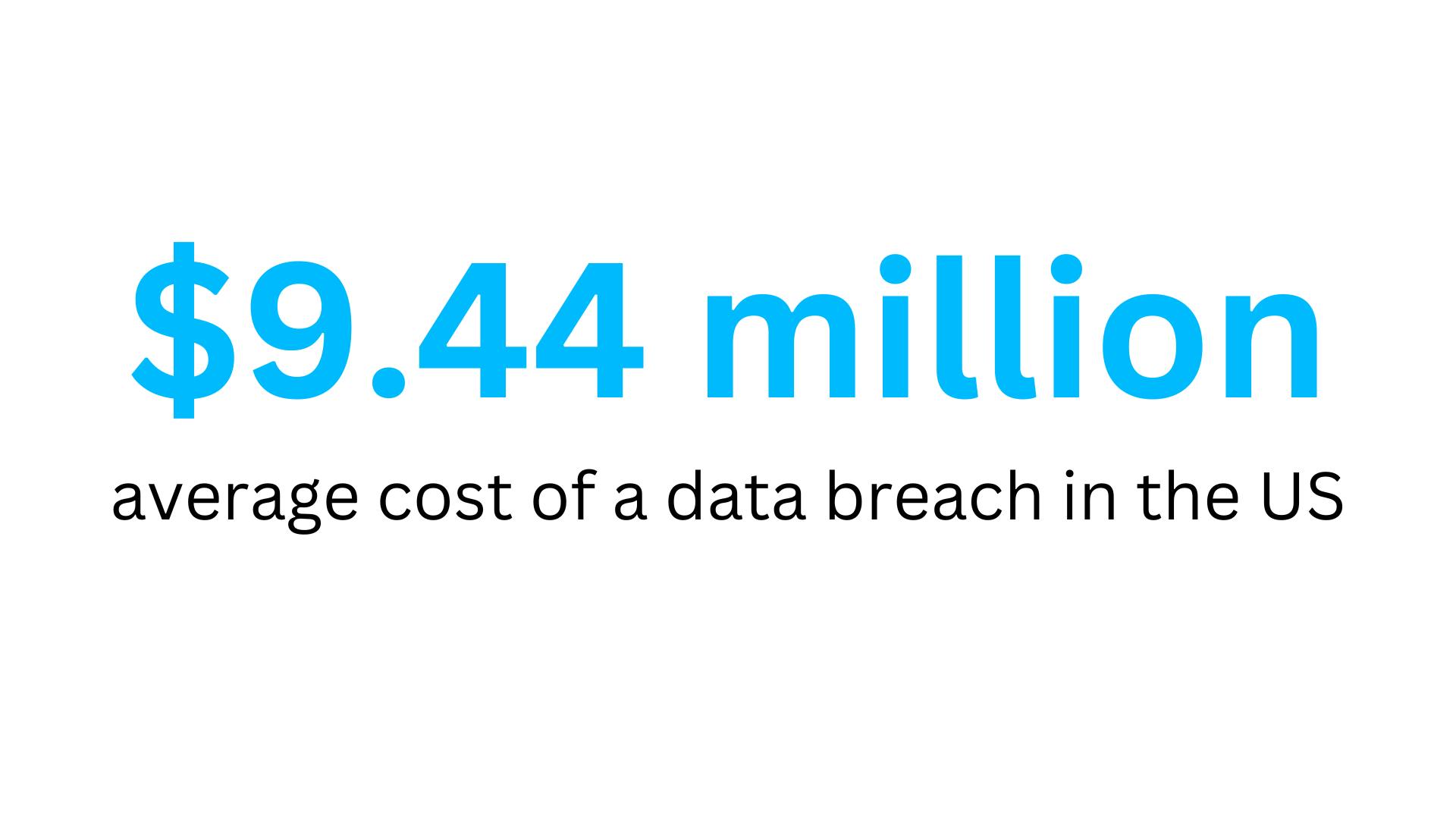 This number shows how much money organizations usually lose when they have a data breach. The costs involved in data breaches include things like investigating the breach, telling the people affected, and paying for potential legal fees and reputational damage. 
The daily influx of spam, phishing, and malware in the cyber world:
Google blocks nearly 15 billion unwanted messages and over 99.9% of spam, phishing, and malware every day.
(Source: Google)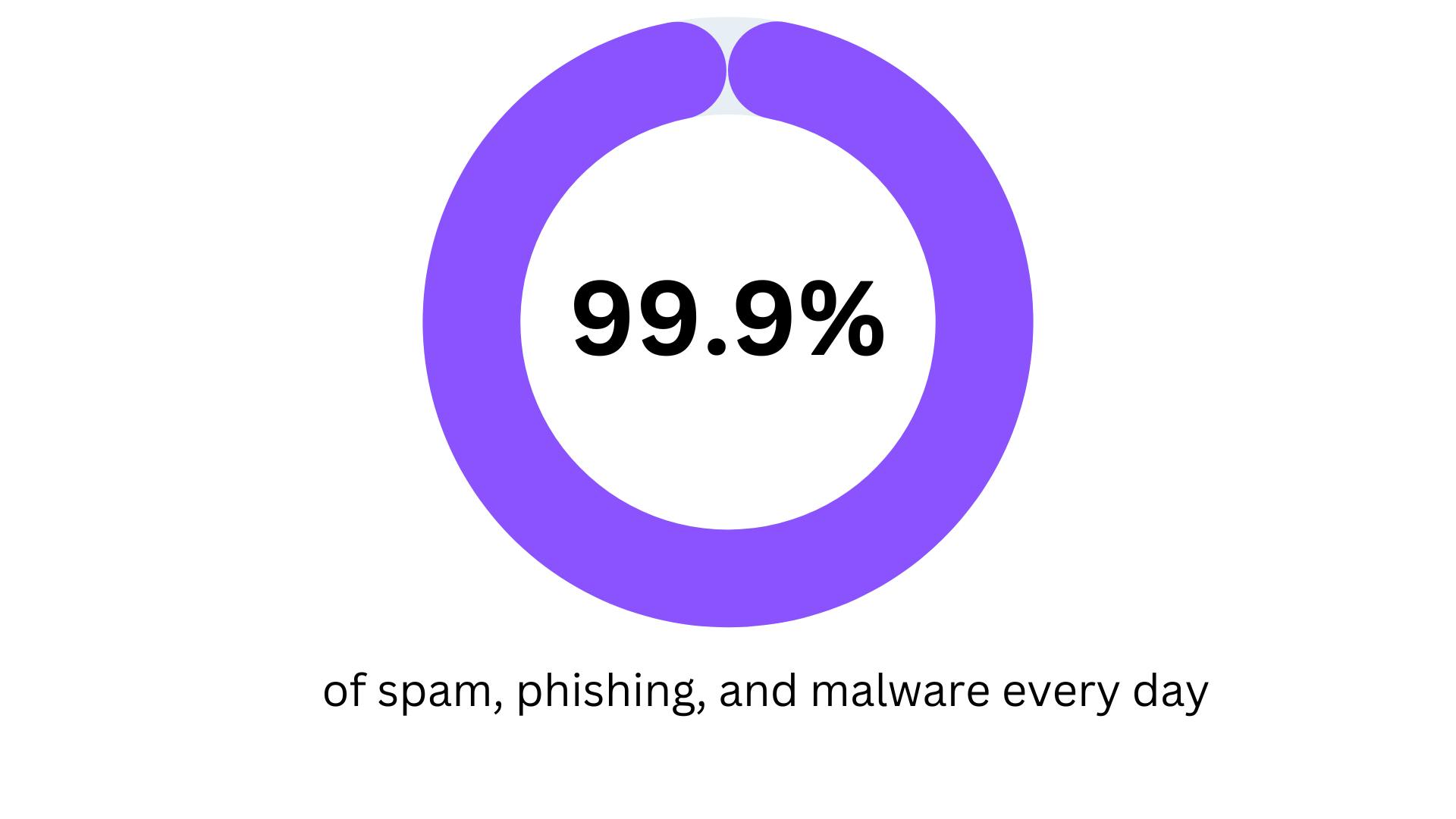 The fact that such a great number of spam, phishing attempts, and malware-laden messages are trying to reach users every day only shows how big and serious the cyber threat landscape is. It also means that criminals on the internet are always looking for ways to take advantage of weaknesses and trick people.
The massive landscape of cyber crimes:
Microsoft has successfully blocked approximately 2.75 million suspicious site registrations.
(Source: Microsoft)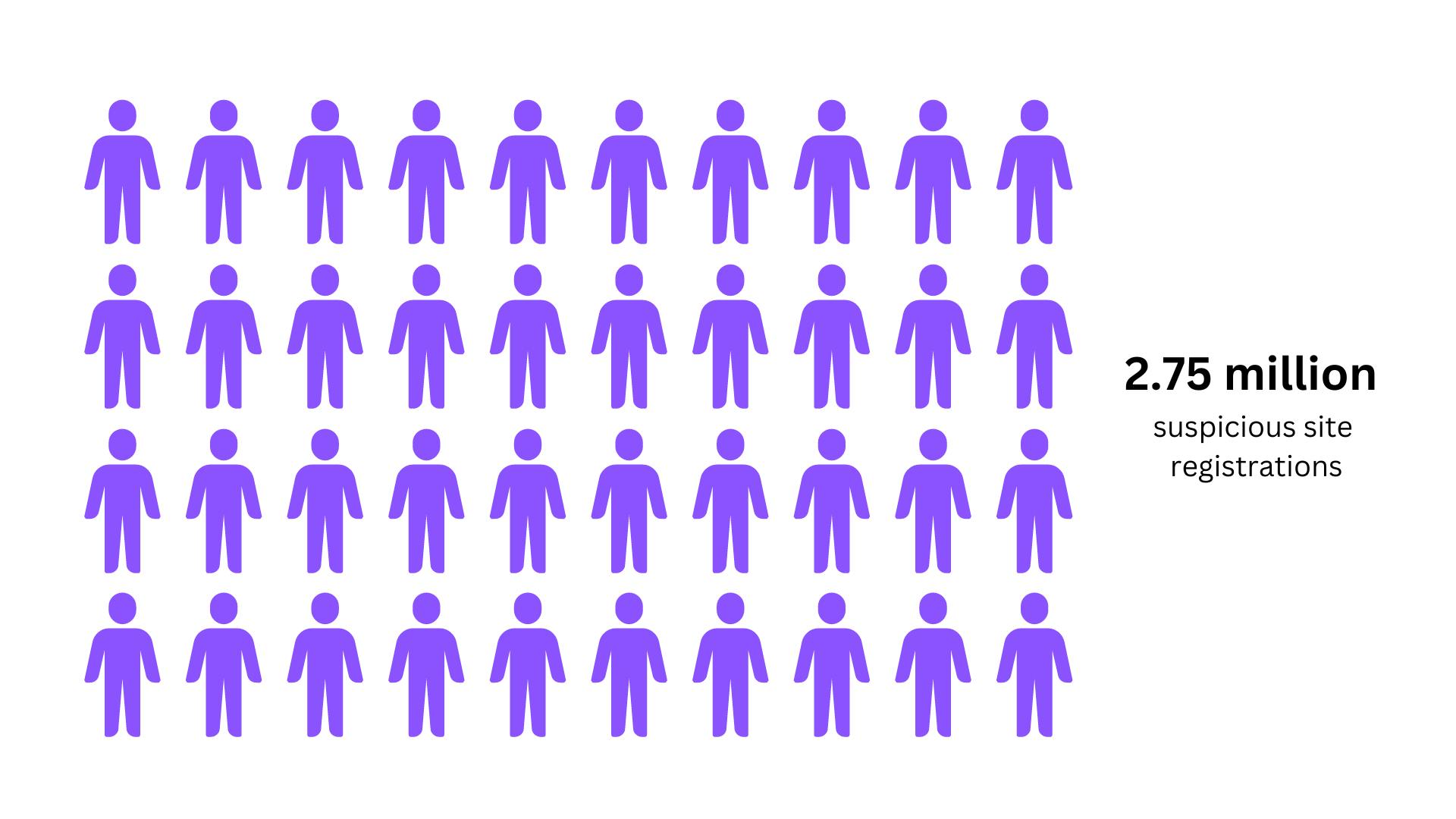 Microsoft has taken proactive measures by blocking around 2.75 million suspicious site registrations, which were identified as potentially linked to malicious activities or cyber criminal operations. This number indicates how big of a threat cybercriminals are, emphasizing the need for companies to remain alert and take proactive measures to steer clear of these cyber threats.
SMBs vulnerability to ongoing security risks.
Small and medium-sized businesses (SMBs) have encountered 228 million threats every month in 2021
(Source: SiteLock)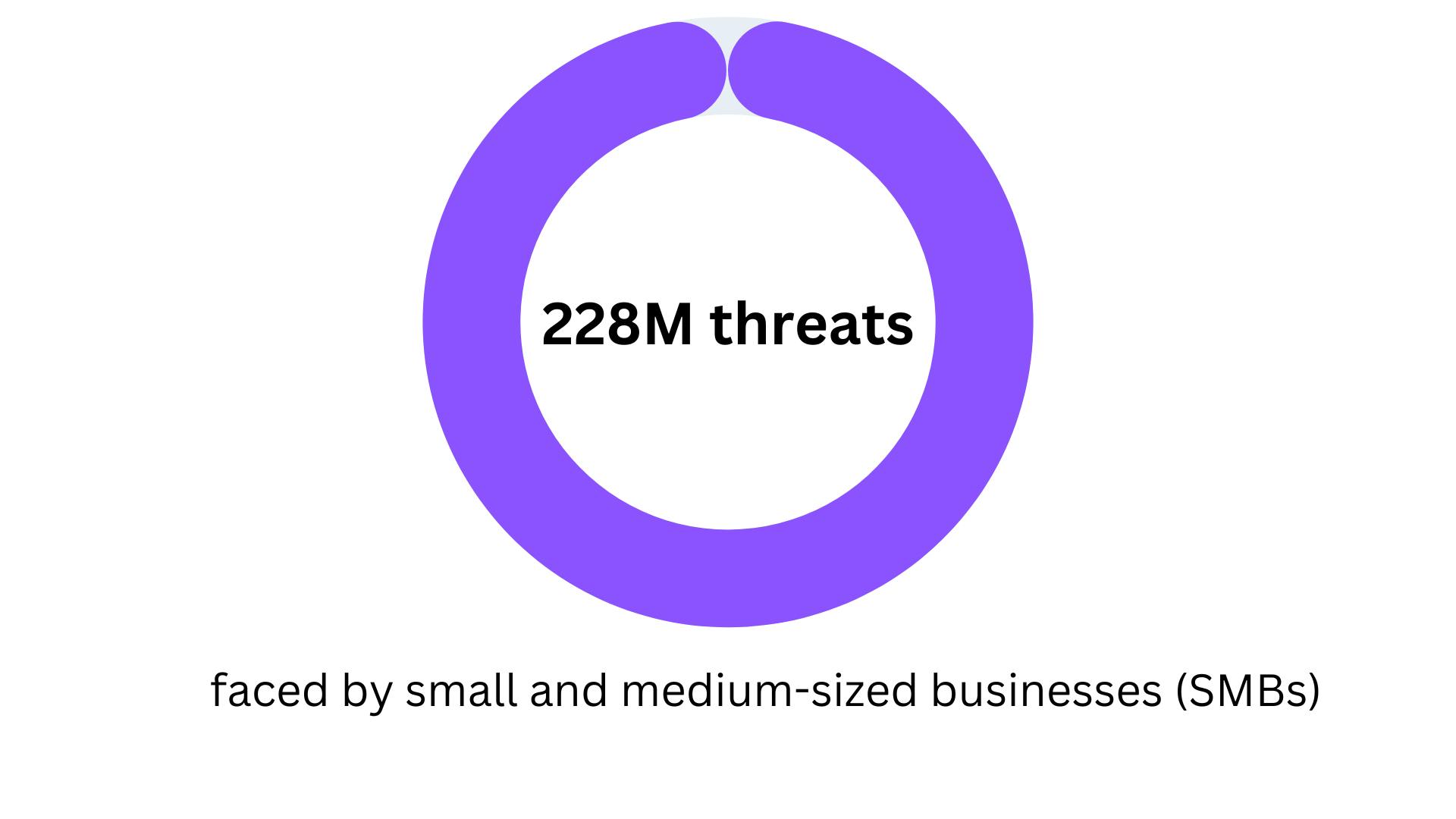 The magnitude of these ongoing threats emphasizes the vulnerability of SMBs, making them the key targets for cybercrimes. The security threats that they commonly face include malware infections, phishing attempts, and ransomware attacks.
Devastating global impact of cyber crimes:
The global cost of cybercrime is estimated to reach $6 trillion per year. 
(Source: Purplesec)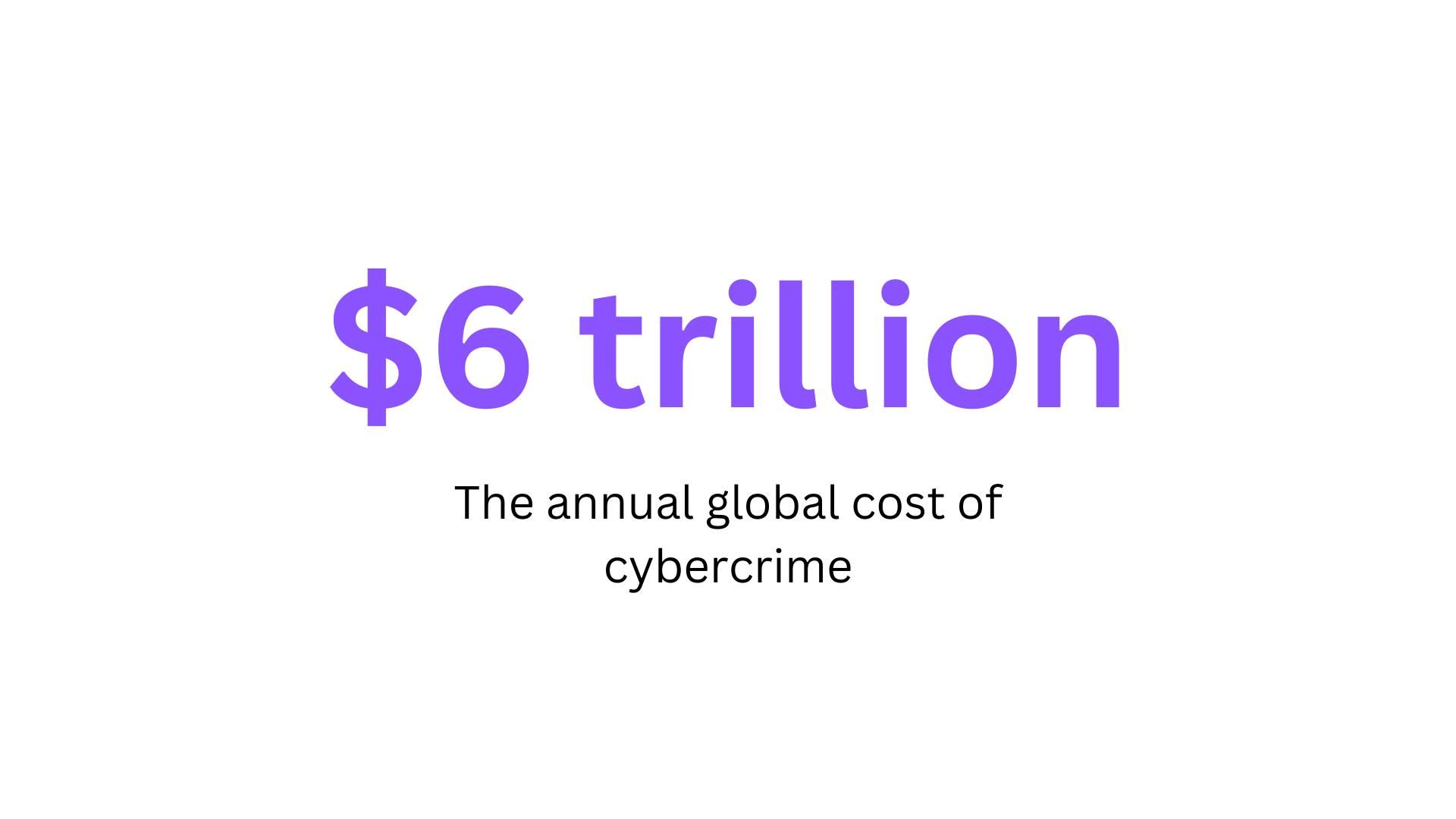 The huge cost related to cybercrime shows the significant impact it has on businesses, organizations, and individuals all over the world. Those who fell victim to cybercrimes experience direct financial losses, usually after dealing with the aftermath of an incident, paying for lawyers, getting fined by regulators, and damaging their reputation.
Phishing as the leading cyber attack technique:
91% of all cyber-attacks are initiated through a phishing email.
(Source: Deloitte)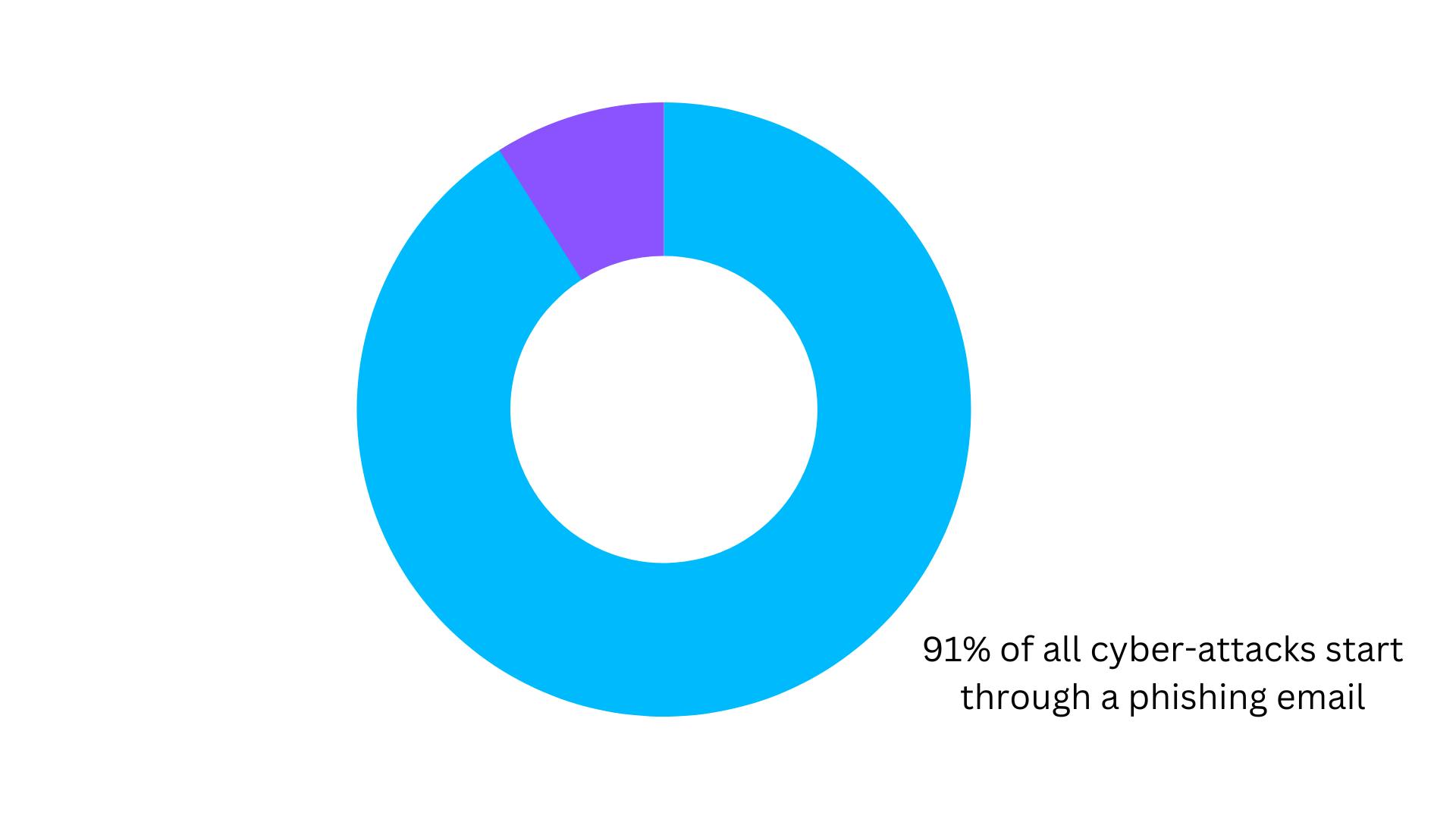 This study highlights that phishing is a popular method used to start cyber attacks. It proves how important it is to remind your team to exercise extra caution when interacting with emails. By staying attentive and vigilant, the risk of falling victim to these types of attacks can be reduced by a great margin.