Learning Solution for Hospitality Companies
Access mobile training that covers the latest trends in guest relations, procedures and compliance policies can keep your learners in step with a constantly evolving hospitality industry.
Training in the hospitality industry has always presented some major challenges. Many employees often don't have desks or corporate computers, and in the case of seasonal hotels or resorts, problems are amplified by the fact that closing for several months of the year can create a vaccum where employee habits can digress. With EdApp's mobile first approach, issues like these no longer have to be roadblocks in your training program; training becomes accessible for all employees with a smart phone, and they can pick up and continue training on the go without having to visit a specified location on property. Employees can receive and complete training, even before they first step foot on site.

EdApp is easy to use and free for you and your team. No credit card required.
or book a demo with us today!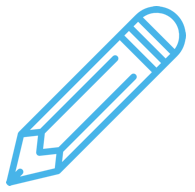 Agile authoring to keep employees up to date on ever-changing industry trends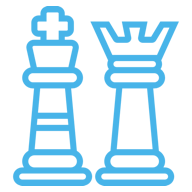 Gamification and prizing rewards keeps learners motivated for contiuous hospitality training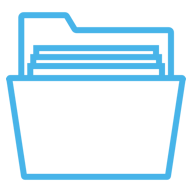 A template library with over 80 different slide templates
Editable course library built for Hospitality training
Explore a range of ready-to-deploy courses to help you get started faster. Our course library is completely free and contains hundreds of courses. Import and deploy instantly, or edit and brand to make the content relevant for your team.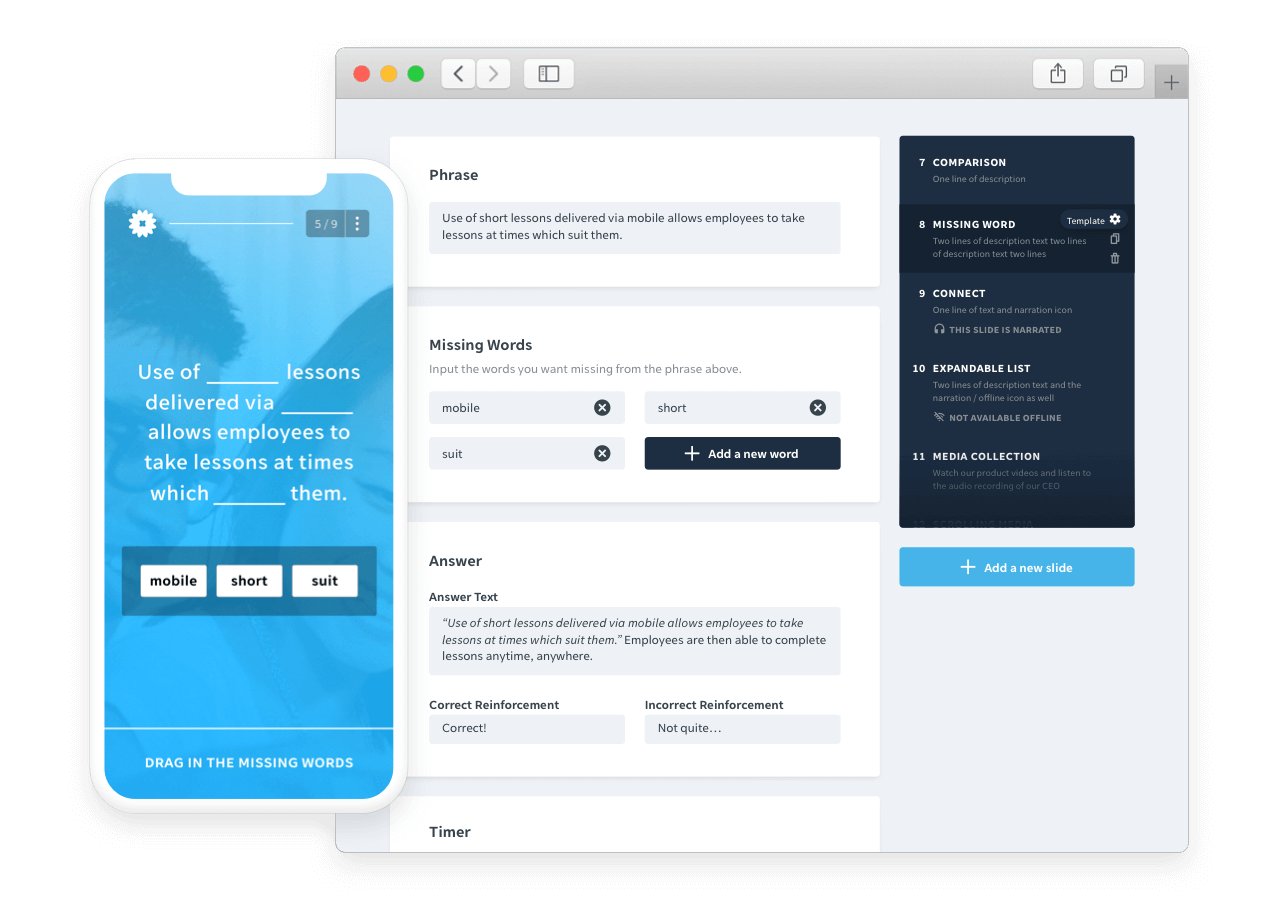 The #1 Authoring Tool for Hospitality Training
The hospitality industry is known to be ever-changing, and employers are frequently faced with the need to identify faster ways to inform their staff of current trends and changes. Using our authoring tool, you can design up-to-date, branded, and engaging microlearning with our cloud-based course authoring tool. With EdApp's interactive and template-driven authoring approach, you don't start with a blank page. Just choose the responsive template that suits your learning objective and add your content.
Microlearning Principles
EdApp is based on short bursts of information-rich learning to help employees take advantage of micromoments in their day. Micromoments can include a range of things like completing a lesson while grabbing a coffee or between meetings. The scope of the hospitality industry is broad and many employees need to receive time-intensive training in a wide range of topics, from policies and regulation, to food and beverage training, to customer service and front desk protocol. A few lessons on EdApp will optimise their time spent learning.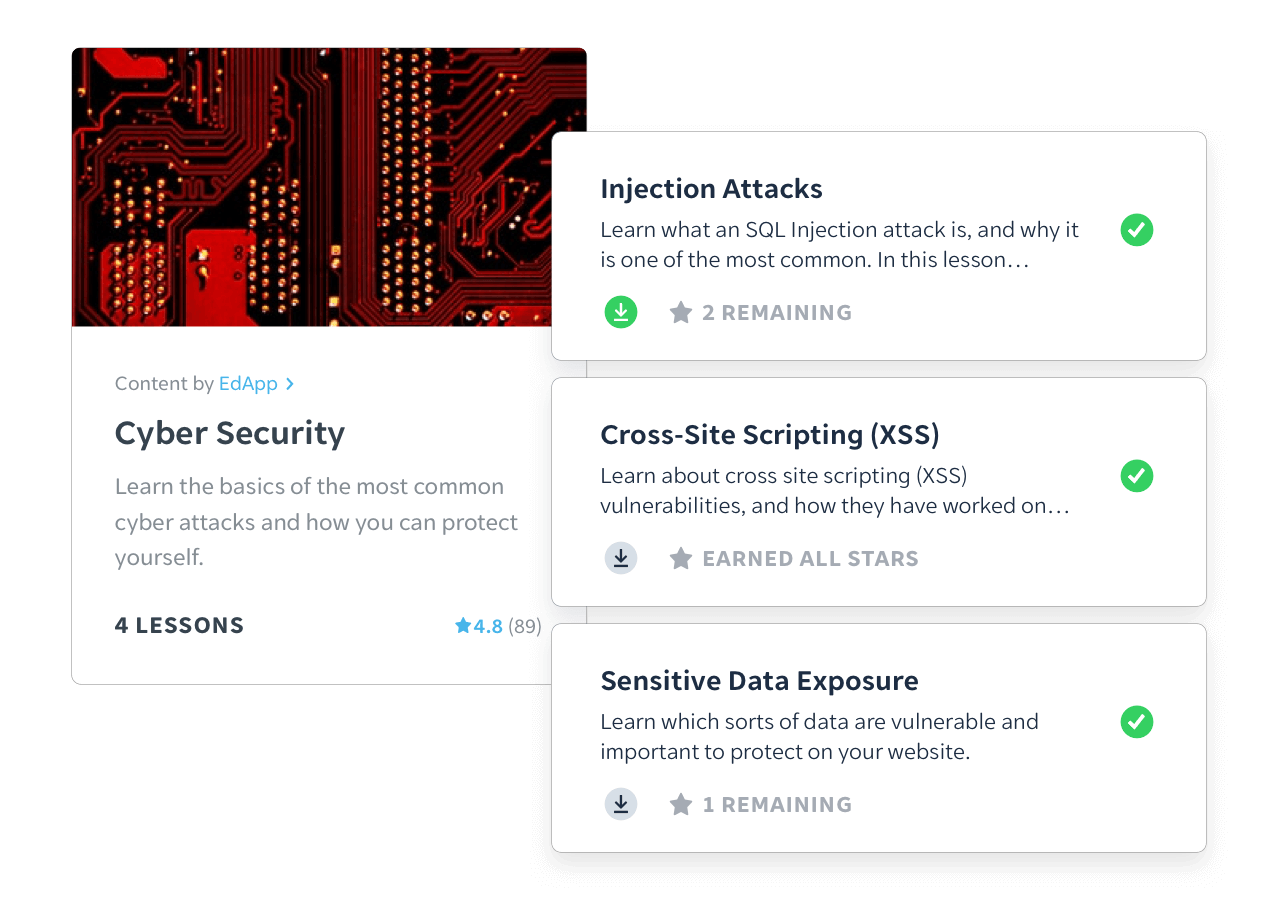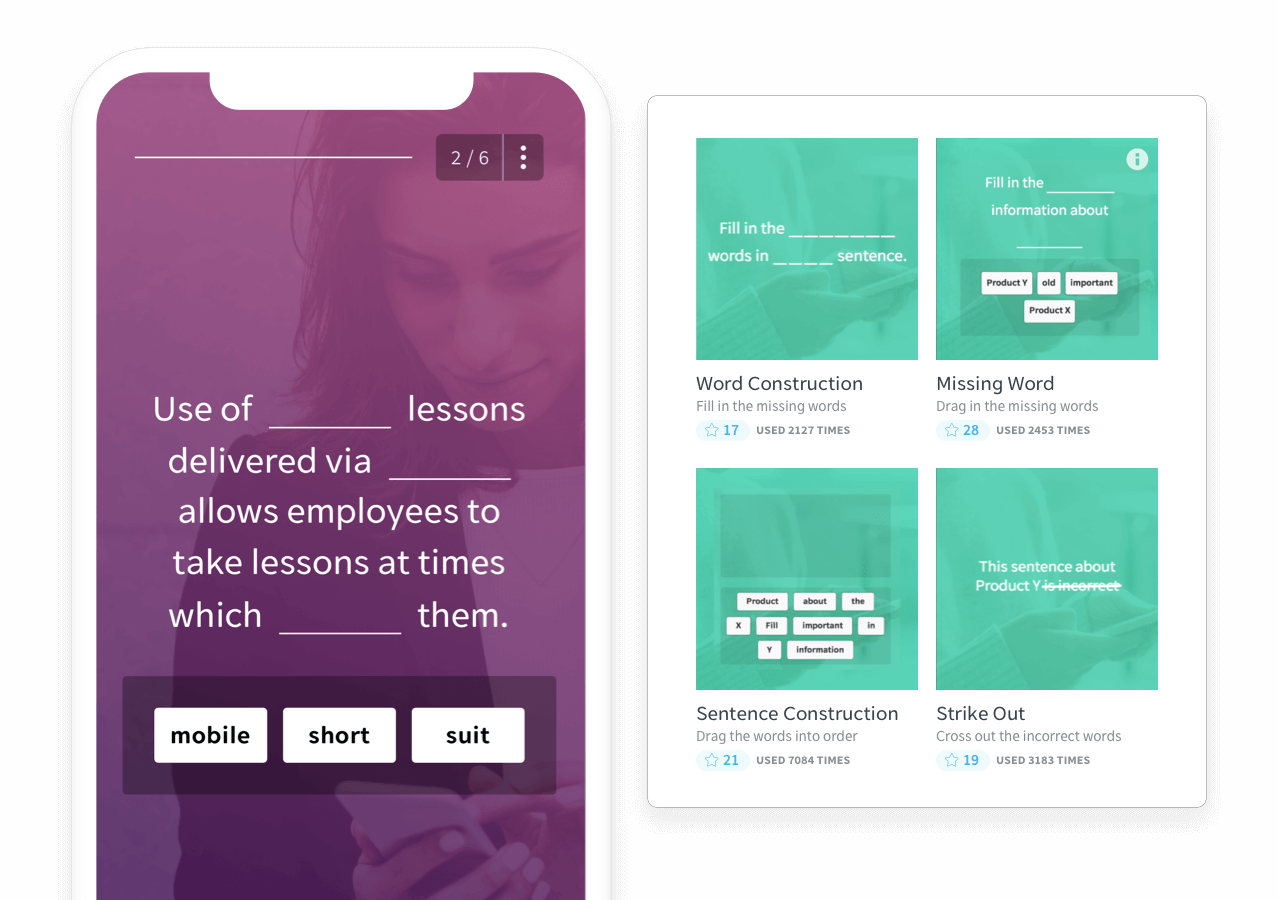 Active Learning & Hospitality Training
Active learning means learners genuinely engage with their content. Instead of passively making their way through lessons, learners are presented with fun challenges to solve, which is perfect for training regarding Guest Relations because it often involves many guest scenarios which learners need to know how navigate. Active learning like this stimulates thought and engagement with your material, and is clinically proven to result in significantly increased message retention.
Fully Customized Hospitality Training Content
We understand the importance of branding within the hospitality industry. The EdApp authoring tool uses a simple drag and drop template structure that allows you to put together fully branded microlearning in minutes. Upload your company's logo, images and videos right into your lessons to truly customize your training. Each template is a highly brand immersive experience, and you have the ability to fully customize each template by lesson or course to feature your branding, logo and creative direction.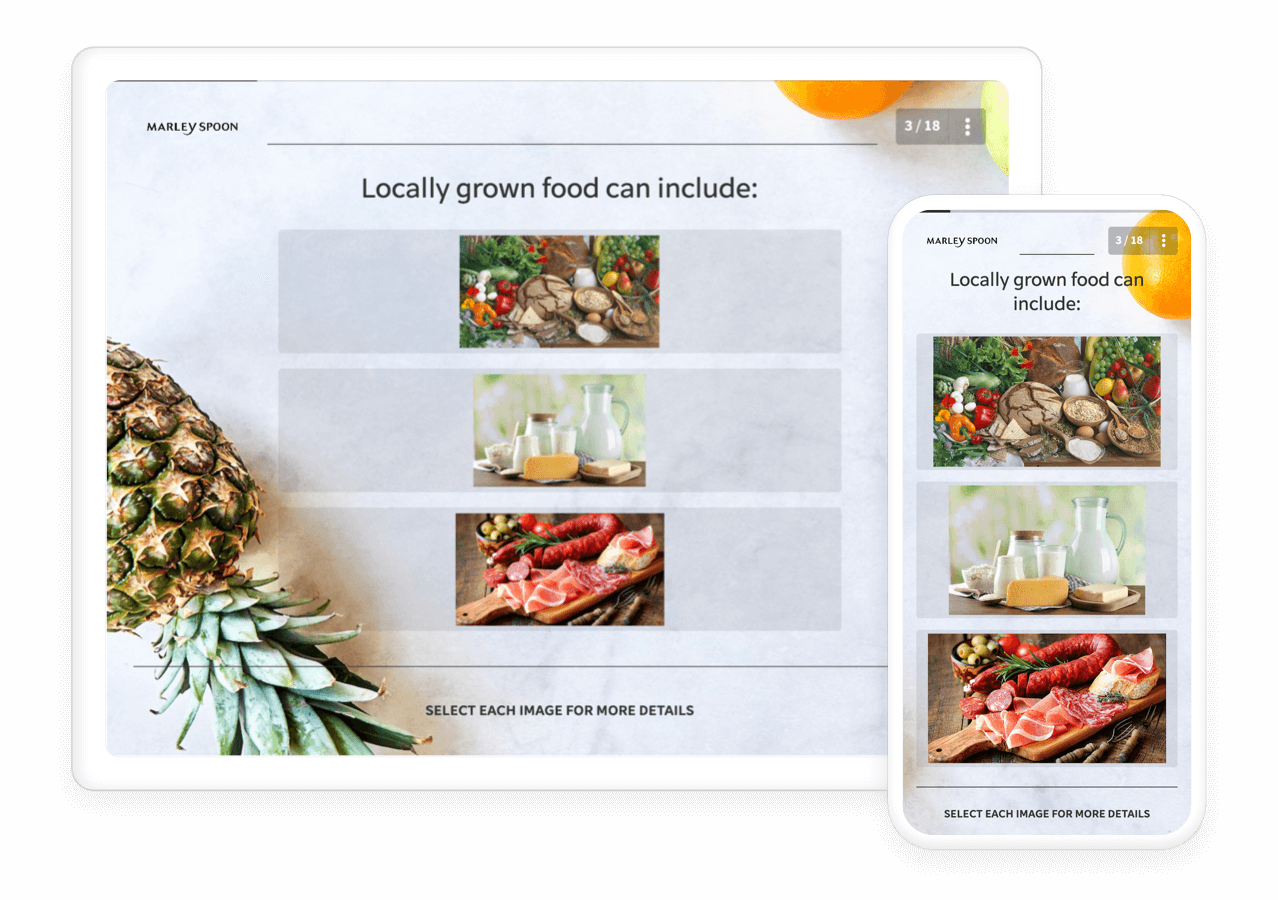 Arguably one of the most affected industries by the COVID-19, many venues within the hospitality industry have attempted to adapt by providing takeaway options, with others forced to temporarily close throughout the pandemic. Pernod Ricard saw an opportunity to help by creating invaluable courseware designed to support and rebuild the vibrant industry post-pandemic. This collection of world-class lessons covers all aspects of sustainability and responsibility from fresh ingredient use to responsible service of alcoholic beverages to waste management.
Pernod Ricard
As an essential business provider, Marley Spoon was able to hire the largest amount of staff in the smallest amount of time on record, despite classroom training no longer being a viable option. Marley Spoon required a solution that could easily onboard and train their hundreds of new team members efficiently and effectively. EdApp facilitated Marley Spoon's influx of new starters by reaching and training every new team member on crucial information. While representing Marley Spoon's strong brand identity, EdApp enabled the delivery of vital information like food safety and procedures.
Marley Spoon