Making Essential Skills More Accessible
EdApp grants students and employees opportunities to acquire and hone new skills, anytime, anywhere
Educating your teams on new and essential topics is met with its own unique challenges. How does an organization provide the training, ensure adoption, and present opportunities for the application of new skills? From teaching hard of hearing students about STEM, to providing essential communication skills employees need for global business communication, EdApp is an integral part of any blended learning approach


EdApp is easy-to-use and free for you and your team. No credit card required.
or book a demo with us today!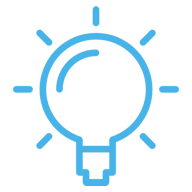 Repeat and solidify key concepts with our AI-powered spaced repetition tool.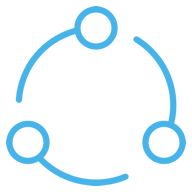 Combine video and online in one place for a seamless blended learning experience.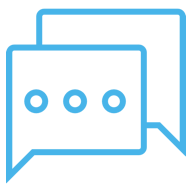 Apply new knowledge and get immediate feedback with our peer learning features.
Editable course library built for Education training
Explore a range of ready-to-deploy courses to help you get started faster. Our course library is completely free and contains hundreds of courses. Import and deploy instantly, or edit and brand to make the content relevant for your team.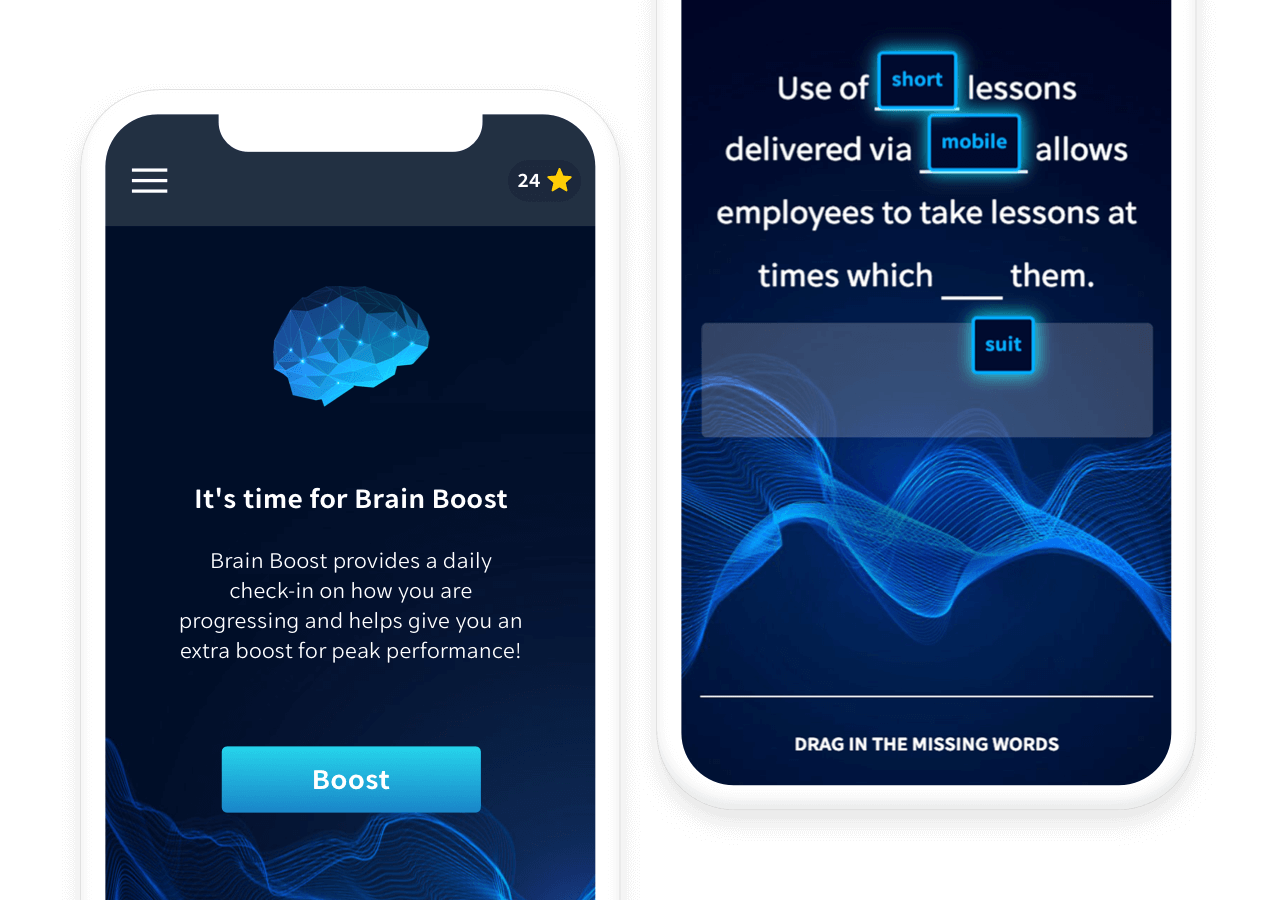 Spaced Repeition via EdApp's Brain Boost feature ensures retention of key concepts.
Brain Boost automatically creates interactive lessons based upon core, previously-learned content. Any course material that a learner has not completed successfully is repeated more frequently to encourage retention until it is locked into long-term memory. Not only is this method of spaced repetition effective, it creates a fun daily quiz for students where they can see their progress on a daily basis.
EdApp's Video Conference Feature enables a blended learning approach, all in one place!
EdApp's conference feature enables video meetings to be directly linked to a course. Users will be notified when an event is coming up and will be able to add it to their calendar. They will also be able to view a recording of the event if the Admin uploads this after the event takes place. Students can complete pre-work, attend a live session, then complete post-work and discussion with peers, all directly from EdApp.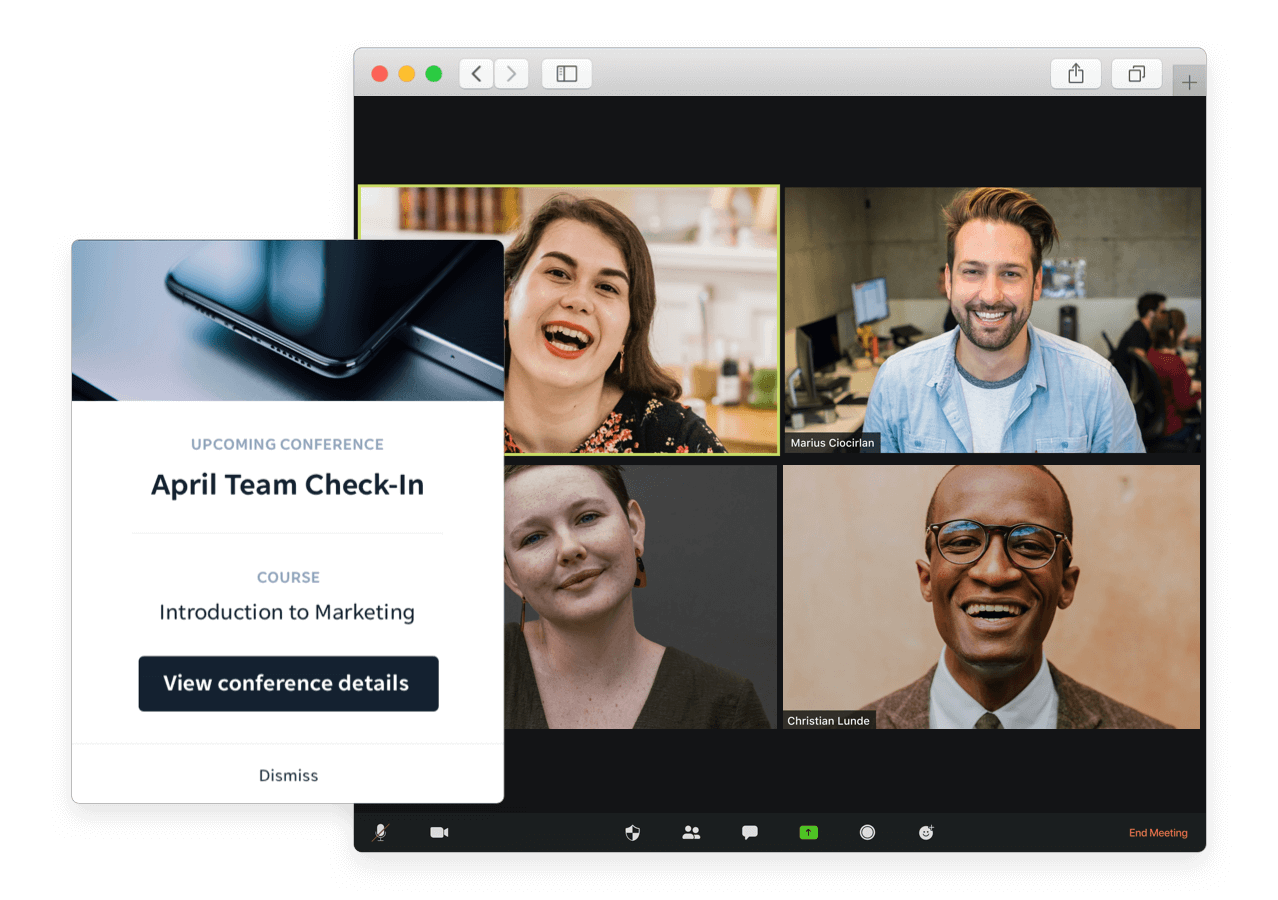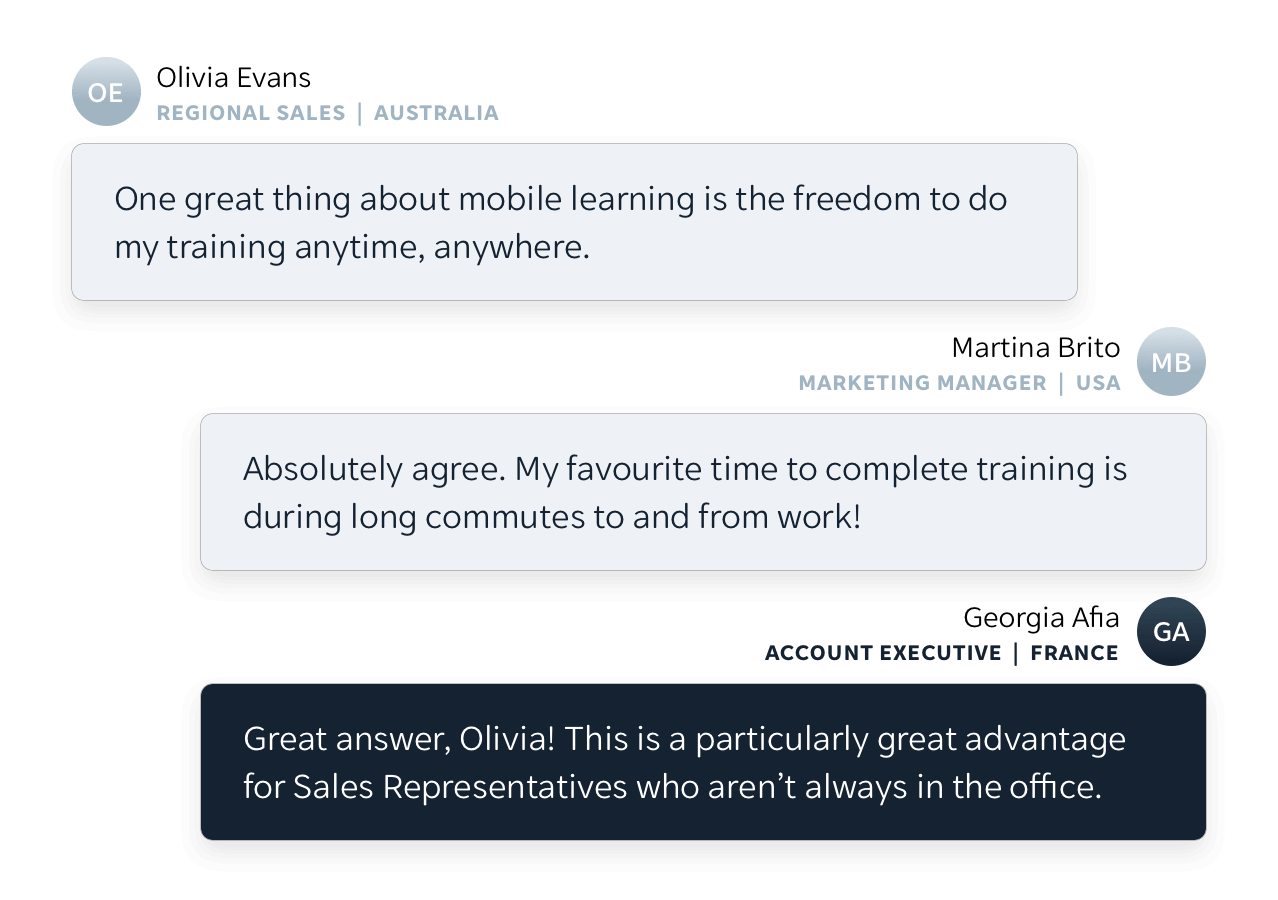 Learn from your team on EdApp using Discussions
One of the best tools in education is the ability to learn from our peers. We can learn from their questions, their application of knowledge, and their experiences. EdApp has many peer learning features, such as Discussions and Assignments, to encourage the sharing of expertise. Peer learning allows students and employees to harness the knowledge of others via shared posts, comments, photos and videos. All of this can be shared on EdApp and revisited at any time if a learner wants to review a topic.
Coach your students with our Assignments Feature
Mentor intervention at key teaching moments is a pivotal aspect of learning. Using EdApp's Assignments feature, learners can receive a grade on a submission from their Coach right from the app. If a student is going down the wrong path, they can be gently pushed in the right direction (privately) by their Coach, and attempt to answer a prompt again. This can allow more control over submissions internally, and ensure students are applying their knowledge correctly. Students can also see each other's submissions, and continute to learn from eachother's, as well as mentors', comments.