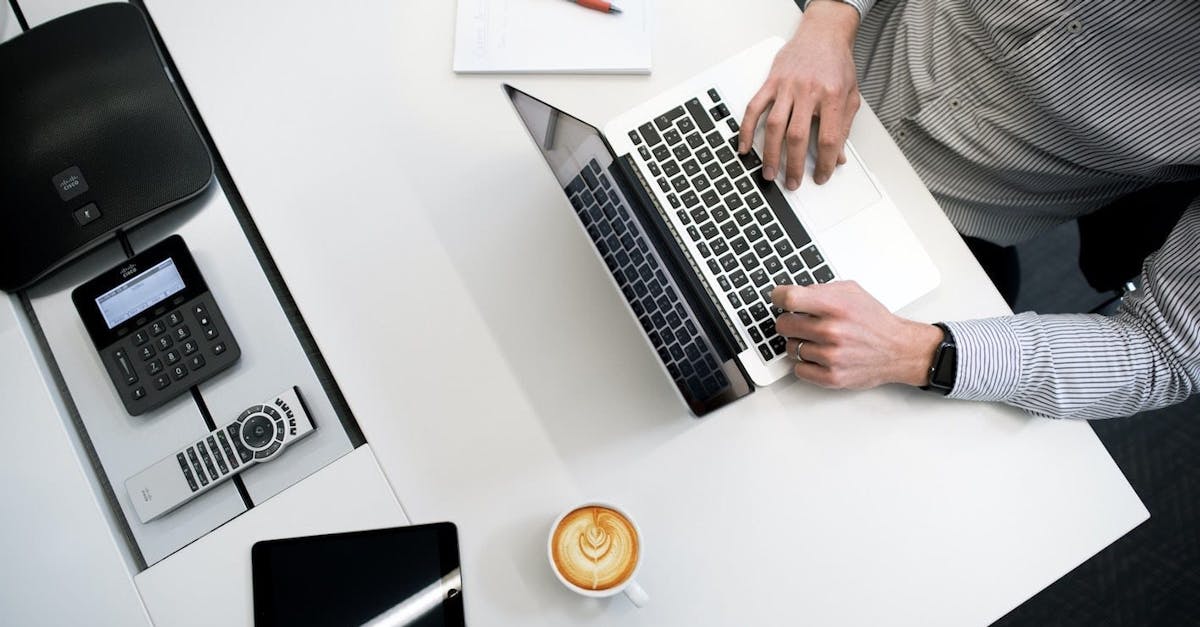 We have the world at our fingertips with modern technology. Learning has never been easier, faster, or more engaging. Gone are the days of dusty manuals, glazed-over looks, and one-size-fits-all approaches. Now, we can learn almost anything in a matter of seconds from the comfort of home.
According to the 2019 Training Industry Report, "Instructor-led classroom training is used exclusively or mostly (90 to 100 per cent of the time) by 9.7 per cent of the organizations. More companies (38.1 per cent) use it for 10 to 29 per cent of their training. Most organizations are using a mixture of blended learning, instructor-led, virtual classroom, and online methods."
Today, we will look at one option that many companies are starting to use: blended learning.
What is a blended learning approach?
A blended learning approach is an educational approach that marries the convenience of digital learning with the richness of traditional learning. Curtis J. Bonk, professor at Indiana University, says: 
"BL [Blended Learning] is part of the ongoing convergence of two archetypal learning environments. On the one hand, we have the traditional face-to-face learning environment that has been around for centuries. On the other hand, we have distributed learning environments that have begun to grow and expand in exponential ways" (The Handbook of Blended Learning).
BL is not purely traditional learning or digital learning: it is both. The instructor designs lessons that combine face-to-face instruction and digital work in a way that is meaningful and pedagogically relevant.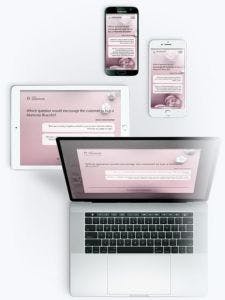 The essentials of blended learning programs

Traditionally, blended learning programs must have three essential elements:
1. Learning needs to happen (at least partially) digitally. Students must have some "control over time, place, path, and/or pace" (Christensen Institute).
2. Learning must take place partially in a physical location.
3. The seam between the traditional and digital learning spaces must be pedagogically relevant and meaningfully integrated. 
Blended learning during COVID-19
In theory, BL includes some face-to-face instruction. During COVID-19, face-to-face instruction can be a challenge, but it is not impossible. 
Instead of face-to-face instruction, trainers can use alternatives like FaceTime, Zoom, video chat, or webinars. Instructors can also set up virtual classrooms with platforms like Google Classroom or Microsoft Teams. 
Even during these challenging times, innovative educators and trainers can implement effective BL strategies.
Blended learning approach for training and development
Let's compare traditional, digital, and blended learning approaches to training in the modern workplace: 
BL advances beyond the learning we had in school. BL encourages workers to be self-reliant learners with control over the learning process. Jay Cross, the person who coined the term "e-learning" says this about BL:
"Many of us equate learning with schooling. That is why we think of learning as something a person does in isolation and that its ideal delivery takes place in the classroom or the library, cloistered from the outside…[Now,] Learning must be filtered through what is happening in the work environment…In the knowledge era, learning the work" (The Handbook of Blended Learning).
For the modern worker, learning is working and working is learning. BL helps bridge the gap between traditional and digital training strategies. This allows employees to work and learn at the same time.
Blended learning approach, employee retention, and microlearning
Modern employees crave engaging, innovative learning opportunities that fit into their busy schedules. According to LinkedIn's 2020 Workplace Learning Report, "94% of employees say they would stay at a company longer if it invested in their learning and development." 
According to this same report, employees also seek time-sensitive learning: "time is of the essence, learners are craving a highly personalized learning experience that serves up the right learning at the right time, without having to dig for it."
This is where microlearning comes in.
Microlearning is a highly-effective learning approach that groups information into bite-sized, targeted bursts. Typically, these lessons are 5-7 minutes maximum. The lesson is a topical chunk of information with clear, achievable outcomes. Microlearning engages the learner where they are with the precise information they need.
The role of microlearning in blended learning
BL requires learners to control part of the learning process. Microlearning gives learners this control through on-demand digital learning. Employees can simply pull out a device during on-the-job training or from the comfort of home to acquire new skills and reinforce old ones. 
Microlearning allows employees to learn on-the-go from a device or smartphone at the click of a button. Whether an employee is sitting on the bus, getting a haircut, or waiting in line at the grocery store: they have the opportunity to learn. 
Here are some examples of how microlearning can be utilized in a larger blended learning strategy:
Pique the interest of employees by doing a microlearning lesson of a skill that they will practice on the job.

Teach, reinforce, or assess a targeted skill first encountered in traditional training.

Boost company culture with

peer learning

. Have employees create lessons with an authoring tool to share expertise between coworkers.

Avoid ineffective transmissive learning practices by allowing employees to practice

spaced repetition

: learning small chunks of information (at work and online) at an increased pace until knowledge is fully embedded in the learner's long-term memory. 

Give employees opportunities to learn new, career-boosting skills that will transform them in the short and long-term. 

Support

Just-In-Time

(JIT) learning. Give employees lessons on their microlearning app and in-person at the point-of-need instead of in a vacuum. 

Add microlearning to support and reinforce your current training infrastructure.
A blended learning journey with EdApp

Additionally, here are some strategies during COVID-19:
Reinforce a face-to-face Zoom lesson with a microlearning lesson on the app.

Create a remote work schedule for employees that schedules video conferencing (traditional training) alongside microlearning lessons (digital training).
Microlearning gives modern employees what they desire in learning and development: personalization, achievable goals, and on-the-go access to learning opportunities. Blended learning and microlearning go hand-in-hand. Together, they can help transform workers into learners and companies into communities.