Our reality is smartphones, giving us access to anything and everything you might need – right at our fingertips. Uber Eats delivers your favorite burger straight to your door, and Facetime connects you with friends and family on the opposite side of the planet.
Since digital habits are on the rise and technological advancements continue to innovate at unprecedented rates, there's no denying that we live in a digital world. In just about every aspect of our lives, we rely on technology to inspire and accomplish. And learning is no exception. With mobile-first microlearning-based Learning Management Systems (LMS) like EdApp at our disposal, we have the tools to engage, train, and educate teams – large and small – in a limitless capacity.
But what is digital learning? How does technology fit into learning? And most importantly, is it effective? In this article, we unpack all this and much more.
What is learning content?
Before we dive in, let's cover the basics.
What is learning content and how does it fit into digital learning? Essentially, it's a bundle of information about a specific topic, used to educate digital learners. Learning content is exemplified in many forms, whether it is digital, face-to-face, or as part of a blended learning solution (pictured below).
Based on the unquestionable shift to digital, mobile learning content will dictate our learning futures, which is why it is essential to adopt a microlearning LMS to best provide learning content to your learners. Content should be seamlessly imported into courses for easy access to vital information, contributing to overall organizational success. EdApp's powerful and intuitive cloud-based authoring tool enables just that, by giving the tools you need to design beautiful, engaging, and effective micro lessons.
Sign Up Free and Start Using Digital Learning for your learners with EdApp LMS
Digital learning in a nutshell
Simply put, digital learning means learning using electronic media. Modern day computers and electronics all use binary digits (1s and 0s) to construct data. Information and instructions created with these digits are therefore called digital information. Learning that uses this digital information is called digital learning. Consequently, digital learning means learning using electronic devices. As electronics, and more specifically digital learning platforms continue to grow in popularity, industry-leading platforms continue to evolve, paving the way for engaging, effective, and results-driven learning.
Its Advantages 
While traditional teaching methods involve a teacher imparting information to students and everyone has direct contact with each other, this is useful for traditional schools where pupils are in the same place at the same time and are seeking to be taught the same thing. As such it can be very efficient for a teacher to transfer knowledge to an entire class at once.
However, things get trickier when, say, a business is trying to train a workforce and that workforce is located in many different locations. It's not just very difficult to get them all in one place at one time, it's very expensive and removing them from their day-to-day duties is rarely practical.
Related: Digital learning platform: The essential features
As such many instructional designers, corporate trainers, retail trainers, and general educators are moving towards digital learning. This allows learners to access courses (and teachers in some cases) from anywhere they have an electronic device. There's also the added bonus that using the electronic device is inherently more interactive and interactive learning is far more effective than traditional rote techniques. This is especially important for adult learning where employees are less used to learning new things and can even prove quite resentful if they feel as though they're being forced. So how do you make your digital learning more effective?
Digital Schooling
In volatile times when digital schooling is required, it is essential that your institution or organization is prepared to rely completely on technology. In the midst of the Coronavirus pandemic, digital schooling has developed in recent weeks, placing ample emphasis on the digital learning environment.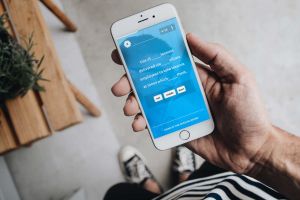 How is digital learning going to change schools and education?
School-age children, born in the late 1990s, henceforth, understand the computer as part of their living space. The computer has become an indisputable source of entertainment and information in terms of individual or collective games, media for music, movies, communication with geographically and physically distant interlocutors, as a means of correspondence, and so on.
Overall, the computer is becoming an everyday part of their lives, both from the aspect of private activities and from the professional aspect. A realistic and inevitable conclusion is that the implementation of computer philosophy and digital aids in teaching processes is inevitable.
The rapid technological progress of human civilization is causing evolutionary needs for changes in the educational concept. New standards in the field of education have been accepted worldwide, which have significantly shifted old-fashioned notions and concepts of teaching. Modernization of educational technology as an integral part of the teaching process is inevitable at this technological moment.
What the new age imposes in itself is what in the world is called "Life Long Learning" where the active individual is forced to individually transform the collected information into knowledge. They need to be taught, not only to find information independently but also to manage it, analyze it, and turn it into useful knowledge. The role of the teacher in the school thus becomes somewhat different: they no longer are the center of the classroom in which frontal teaching takes place, but an associate, instructor, or "coach" who helps students learn in their own way and successfully process information into knowledge.
The basic task of teachers is to teach students how to learn, in other words, to create information literate students, future information literate experts in their field. An information literate person understands the role of computers as collaborators in the process of searching and processing information but is also aware that the success of that process depends mostly on itself and not on the technology it uses.
Technology in learning
Digital education systems are pivotal to counteracting the negative effects COVID-19 has had on our education system and normative ways of life. Digital education must be familiarised with for the ease of transition between traditional schooling and the intersect of technology.
Digital learning platforms
not always necessarily imply the use of modern information and communication technologies, while this is the case with e-education, and communication by mail is a form of digital learning.
E-education is about the use of computers, the Internet, mobile devices for the exchange of information. E-learning is a convenient and most often used way for the realization of digital education, and it can also be used as a supplement to classical education.
In this way, digital platforms enable digital, distance, and e-learning.
Some digital learning platforms you can check out are:
EdApp – is one of the most effective learning management systems on the market. It provides complete control over the setting of the course, its implementation, as well as monitoring the progress of users. A special advantage of this system is the possibility of true personalization for each user, which translates into flexibility in the pace of learning.
This platform is easy to use, organize, and follow. Another specificity of EdApp is that it emphasizes the importance of the elements of gamification during learning. Elements such as badges, awards, and rankings are applied, which affects the increased frequency and success of learning.
BlackBoard – The software developers emphasized three key areas that include a multitude of tools that facilitate content management and use. These are course content management, communication, and assessment. Blackboard is a decent LMS solution, the user interface is very likeable, but the fact that it is not free often redirects potential customers to another, free platform.
Dokeos –is an e-learning system that offers a full range of software tools. It was created by adapting Claroline. It supports graphic learning by creating mental maps and helps with administering, structuring, and testing knowledge. Dokeos is mostly focused on healthcare and manufacturing sectors., and is available for free for groups of up to five users. After that, the pricing depends on the number of users.
OpenELMS – is a system suitable for use in schools and smaller organizations. It is a learning platform that seeks to emphasize the social and interactive aspects of learning. OpenELMS offers different interfaces depending on the type of the user – pupil, teacher, curriculum developer, administrator, inspector…
Opigno – is an education management system built on a content management platform that contributes to increased engagement for online learning, to enable organizations around the world to transform into real learning organizations.
Impact of modern interactive media in learning
Education using modern interactive media is much better than the classical methods of education. Digitized information can be more easily edited aided by image, animation, and sound while acting on multiple senses giving complete information. The advantage of digital systems is the speed of information flow and the ability to update them. With the help of various media, a diverse transfer of knowledge is enabled.
The emergence of interactive multimedia systems is an improvement over previous educational software because:
quality communication between users and computers is improved;
the use of a system of codes and symbols, i.e. the simultaneous action on multiple senses with the help of educational content enables the development of various cognitive styles, and students are more interested in learning compared to other activities;
the presentation of the content is more interesting, pragmatic and contributes to the acquisition of knowledge in different situations;
interactive multimedia systems enable the transfer of knowledge by simultaneously acting on multiple senses, thus speeding up the process of acquiring material;
multiple coding and modeling makes it possible to create real and complex situations and present teaching content from other perspectives, in different contexts and at multiple levels of abstraction;
the adoption of concepts encourages the student's activity, and solving the problems offered by the program motivates the student to learn.
What is a digital learning course?
What is a digital learning course? A digital learning course is based on the teachings of the broad term, digital learning, that's become popular in recent decades. It's frequently used as a synonym for electronic learning (which is also known as eLearning) which is commonly used to mean the opposite of teacher-pupil-style traditional, transmissive learning methods.
You may be interested in this list of 50 free online courses.
Using Learning Management Systems (LMS)
Instructional Designers use tools called Learning Management Systems (LMS). These are systems that allow teachers and instructors to add questions and answers to a pre-built framework which can then automatically be used to interact with multiple students – it will deliver the information to the students and automatically quiz them on it.
There is a confusing array of LMSs to choose from: they come at various price points, degrees of complexity, and some offer content while others do not. The latest generation of LMS is a mobile LMS. This leverages the high degree of smartphone saturation in the world and sends small, bite-sized microlessons direct to learners' mobile devices so that they can interact with courses at their own convenience.
What is the best LMS for digital learning?
The best mobile LMSs are designed for mobile-first – they're not a Frankenstein-like, bolted-on addition to an existing system but were built from the ground up for mobile devices. This makes them simple for even technophobes to partake in courses – and also create them! By using an array of off-the-shelf templates, anyone with a set of questions and answers can easily create lessons and even entire courses that are as engaging as they are variable. Why simply ask true or false questions or give multiple choice questions when you can make a game of learning – have scratch-to-reveal answers; turn answers into word searches, have timed answers, and offer prizes for the best performance?
You can also try one of our courses to see just how effective microlessons are. Here is one of the most popular courses on Let's kick Covid-19.
If all of this rings bells for you and we have answered the question, "What is digital learning?" get in touch at enquiries@edapp.com. Ready to get started now? Click here to sign up for EdApp's completely free platform and start delivering unlimited game-changing content to your learners.
Curated course examples