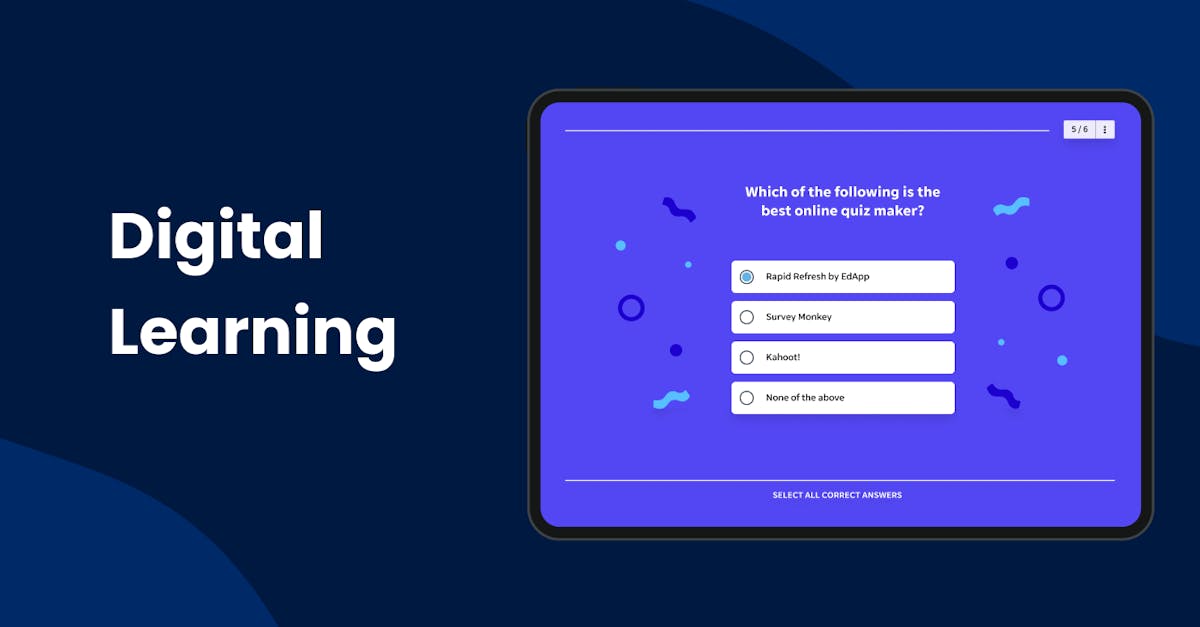 In just about every aspect of our lives, we rely on technology to get things done faster and more efficiently. Learning is no exception. But what really is digital learning? How is it different from online learning? And most importantly, what can you do to implement it in your organization? In this article, we unpack all this and much more.
What is digital learning?
Digital learning refers to any sort of learning that makes use of and takes advantage of technology. So, digital learning covers anything that includes learners using digital platforms, resources, systems, and apps. This can involve taking online classes, researching on Google, watching online videos, and using digital tools during face-to-face training sessions. It also allows learners to access expertly designed courses and training materials anytime and anywhere. Digital learning courses are usually far more interactive and engaging, thanks to mobile learning, active learning, and gamification.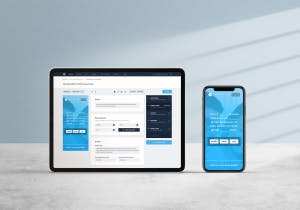 Why is digital learning important?
After the pandemic happened, most organizations realized that traditional training methods, such as seminars and face-to-face workshops, aren't the way to go anymore. They used to be great for pre-pandemic workplace setups where your entire workforce is working in the same place at the same time.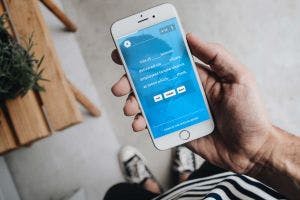 But with hybrid and work-from-home setups becoming more prevalent today, they can be hard to execute, if it's possible to do them at all. It's not just difficult to get them all in one place at one time. It's also costly and impractical to push for it.
Given these changes, many organizations around the world are heavily shifting towards digital learning. You won't have to shell out hundreds and thousands of dollars on venue costs, trainer fees, and other miscellaneous expenses needed for in-person training. You can also cater more to your learners' personal learning styles and preferences with digital learning. It's a cheaper, more relevant to the times, and more efficient alternative to older training methods.
What is the difference between online and digital learning?
Online learning and digital learning are often interchangeable with each other. Especially since most digital learning happens online nowadays. But that's not the only form of digital learning available to your learners.
Digital learning is a big umbrella that covers every type of modern learning technique today. Online learning is under the umbrella of digital learning. It only refers to the type of training your learners can get over the internet. It's usually taken on web browsers but can also be taken on other devices such as phones and tablets, as long as there's an internet connection, of course. Digital learning can happen offline through mobile offline learning, simulated training, and AR learning. Your learners don't necessarily need to be on the internet to continue with their corporate training.
Types of digital learning
With digital learning being a big umbrella term for training and development umbrella, it's important for you to consider which ones are actually relevant to your organization's needs and which ones aren't. Here are the different types of digital learning for you to check out:
Massive open online courses (MOOCs)
Probably the most popular type of digital learning, MOOCs are courses available online and can be taken and retaken at any time the learner wants. They're primarily seen on course marketplace sites or free websites such as Facebook, Google, and LinkedIn Learning. This type of digital learning typically follows a specific syllabus and mainly has pre-recorded videos and slides as its learning format.
Small private online courses (SPOCs)
Small private online courses differ from MOOCs in that they're designed to train a particular set of participants in a specific field. Some course management systems and LMS offer premium subscriptions so they can access SPOCs or have SPOCs made for them.
Mobile learning
Mobile learning is exactly as it sounds. Its training programs are designed to be taken on the go for busy bodies and tight schedules. Your learners can watch informative videos or take interactive quizzes during their morning commute or even while on vacation. It gives your learners the flexibility to learn wherever they may be.
Simulated learning
Simulated learning's ideal for teams that require a ton of hard skills compliance training. It typically uses augmented reality (AR) or virtual reality (VR) devices to simulate real scenarios in which you want to train your employees. This gives them the perfect opportunity to apply their newly-learned skills without risking bad interactions with third parties.
Online classrooms
Online classrooms are created through learning management systems and allow your learners and trainers to connect online. This could be done through either synchronous interactions or asynchronous messages. This is a great digital learning option to consider when you have a global workforce that works remotely.
Digital learning platforms for you to try out
Thanks to advanced technologies and the rampant use of computers and mobile devices, digital learning platforms empower learners through high-quality online learning. These systems were created to handle the hard lifting of delivering learning and measuring progress, allowing you to focus on fine-tuning your training materials. If you're looking to adapt one into your training program, here are some digital learning platforms you can check out: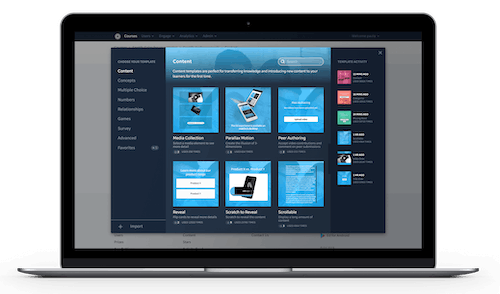 EdApp – is the best learning management system on the market. It provides complete control over course management, training implementation, and progress tracking. A great thing about EdApp is how you can personalize each learner's learning path, which translates into flexibility in the pace of learning and more effective training. You can do this by using EdApp's many integrations with Cornerstone, Deputy, Canva, BambooHR, and more. They also allow you to easily integrate with your current LMS so switching to EdApp won't become a headache.
Another amazing feature of EdApp is that it uses gamification into every aspect of learning. You can take advantage of elements such as badges, awards, and rankings. With these features, you can make the training a bit more competitive and fun, which increases learner engagement and knowledge retention.
Despite having a ton of advanced features for free, this digital learning platform is incredibly beginner-friendly. You won't need to bother your engineers and programmers to understand how EdApp works.
Switch to the best digital learning platform by signing up for EdApp today.
BlackBoard – BlackBoard's software developers emphasized three key areas that facilitate content management and use. These are course content management, communication, and assessment, all of which are available on BlackBoard. These features make BlackBoard a decent LMS solution, but the fact that it isn't free often redirects potential customers to another more accessible platform.
Dokeos –i An e-learning system that offers a full range of software tools. It was created by adapting Claroline. It supports graphic learning by creating mental maps and helps with administering, structuring, and testing knowledge. Dokeos is mostly focused on the healthcare and manufacturing sectors. It's available for free for groups of up to five users. After that, Dokeos can be an expensive option.
OpenELMS – A system suitable for school-use and for smaller organizations. It's a learning platform that highlights the social and interactive aspects of learning. OpenELMS offers different interfaces depending on the type of user — learner, instructor, course developer, administrator, and inspector.
Opigno – An education management system built on a content management platform that contributes to increased engagement for online learning. It helps organizations around the world transform into real learning organizations.
EdApp is a mobile learning management system designed for today's digital habits, delivering more engaging and effective micro-learning directly to learners anytime and anywhere.
Sign up for this digital learning tool today.