Human Resources is a field that can benefit a lot from eLearning. Not only can HR staff be trained online, but HR can also create courses for other employees so that they know the company's policies.
There are a lot of reasons to use online HR software. Some of these reasons include:
Ensuring corporate policies. Having an eLearning course that lays out company policies ensures that every employee is aware of the policies and has passed quizzes demonstrating that knowledge. That can give HR much more peace of mind than just referring employees to a handbook or having them attend occasional training sessions.
Promoting continued education. HR can encourage staff to keep learning new things by creating courses and making relevant certifications recognized by the company upon the course's completion.
Streamlining new employee training. The use of eLearning can also speed up the training of new hires and ensure that they comprehend things through assessments.
Because of these reasons, it's a good idea for HR staff to explore various solutions to creating eLearning in their companies. In this article, we will take a brief look at some of the better HR solutions out there. Furthermore, we'll only be considering free software. With that said, let's start our analysis of online HR software.
Best Web Hr Software – EdApp
One place that has free HR software is EdApp, such as its course on the Benefits of Corporate Team Building. This course offers seven lessons on team building: increased productivity, confidence, teamwork, communication, company-wide integration, encourages creativity, and increased collaboration.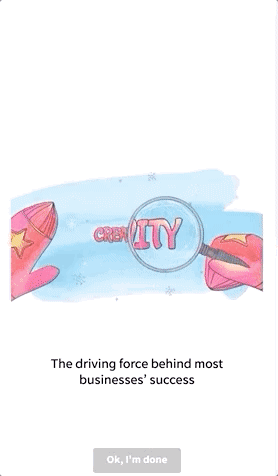 The EdApp course uses principles of microlearning to reinforce learning. That involves presenting learning in bite-sized chunks and using spaced repetition to make sure that learners can recall what they've learned.
EdApp is more than just one course, though. It is a platform where HR staff can easily create their own eLearning courses. With its full-featured and responsive course authoring tool, HR staff can freely put all of their training onto the platform to make learning a fun and engaging process. Furthermore, EdApp can instantly convert PowerPoint files to eLearning to make use of previously made content.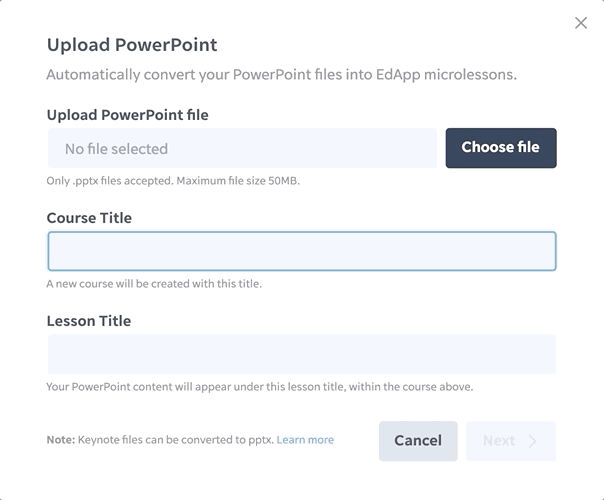 Web Hr Software #2 – Bitrix4
Bitrix24 is a software tool that can be used to unify your company. It includes an activity stream, group chat, calendar, workgroups, and other collaboration tools.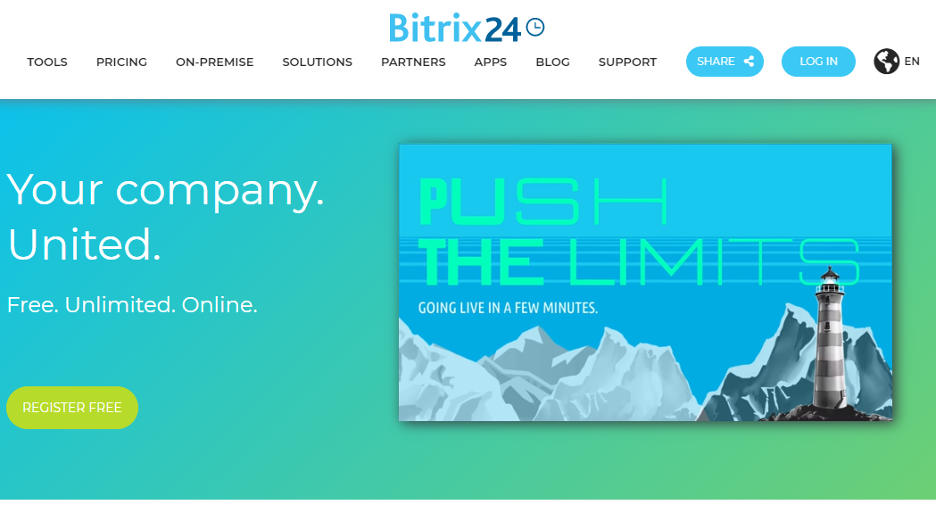 Bitrix24 can be very useful for HR to keep in contact with the rest of the company. The software really shines, though, when it comes to customer relationship management and lead management. One issue, however, is the complexity of the product. Because it is very ambitious, it can be overwhelming to set up and configure.
Online HR Management Software #3 – Bamboo HR
Bamboo HR is HR software that is targeted to small- and medium-sized businesses. Its core features include managing employee data & analytics, hiring, onboarding, compensation, and culture.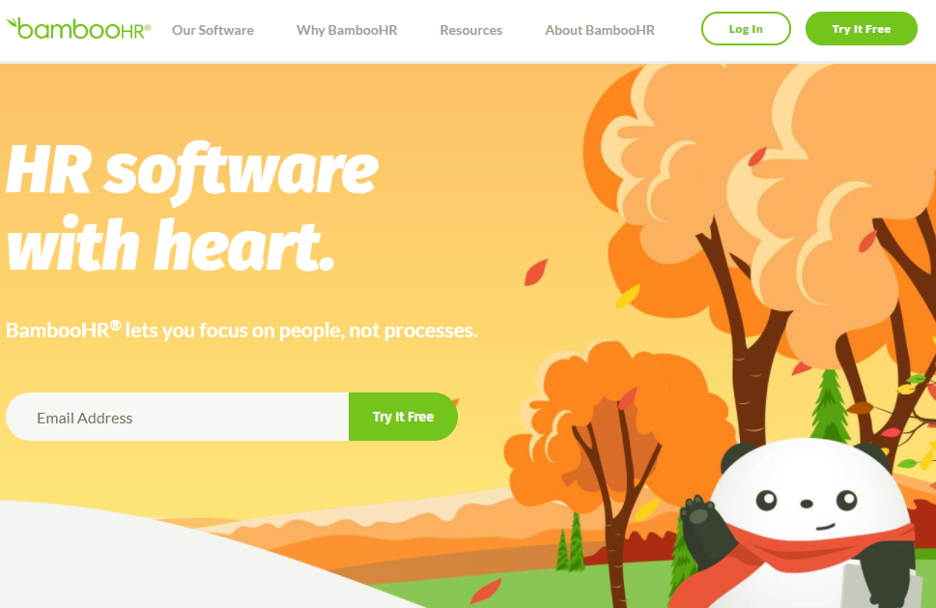 This full-featured software can be useful for education as it supports live online training, webinars, and documentation. Bamboo HR is free to try, but involves getting a price quote thereafter.
Human Resources Elearning #4 – Apptivo
Another option for HR software is Apptivo. Apptivo focuses not only on HR, but also CRM, project management, and invoicing.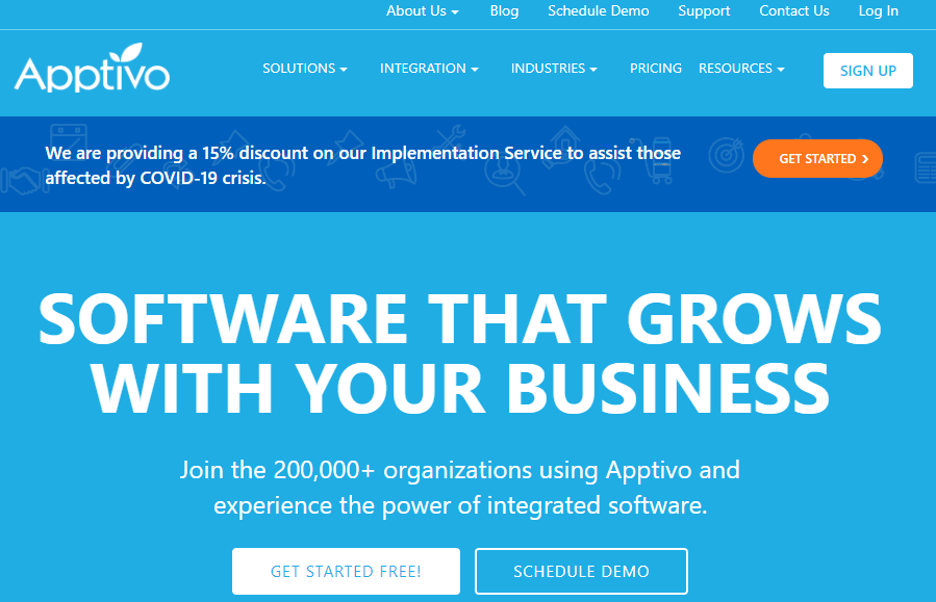 Apptivo lets employees collaborate on tasks while managing timesheets and logging expense reports.  It has a free starter plan that includes support for 3 users, although it doesn't include all features and core components.
Human Resources Software Open Source #5 – Orange HRM
Orange HRM is an HR tool that is free and open source. Some of its many features include modules for administration, reports, paid time off, attendance, benefits, recruitment, audits, and documents.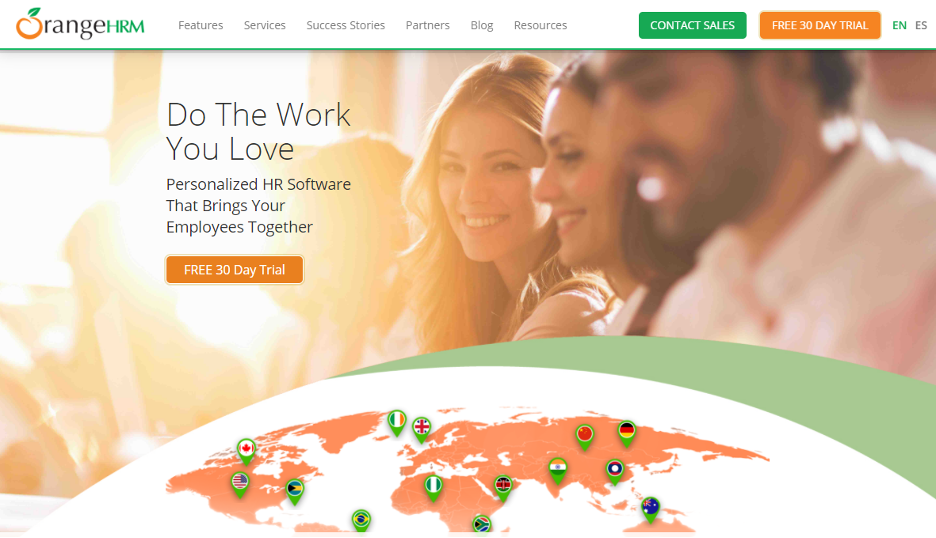 Orange HRM is web-based and considered to be very user friendly. It's also very modular, so you can customize it to fit the specific issues that your company faces now, and then later add more modules that address your needs as they arise.
On Line HR System #6 – Humi
Humi is HR software that has a free trial upon request. Humi's features include everything related to HR, such as managing payroll, benefits, employee on-boarding, and time off.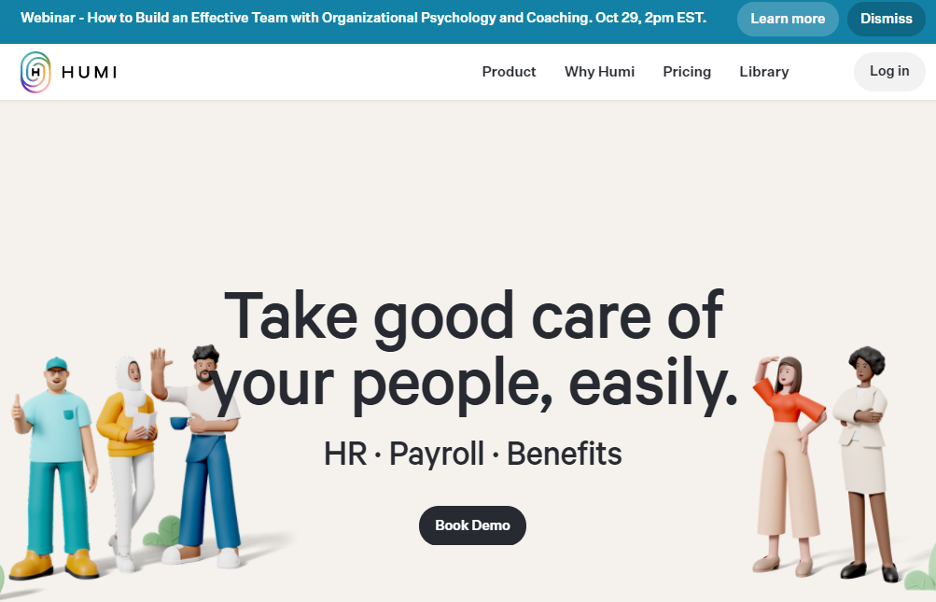 Humi is web-based tool that is known for its clean and beautiful design. One of its biggest advantages is the independence that it gives employees, as they can easily see their information from their own Humi app and perform HR tasks like requesting time off.
Online Free HR Software #7 – WebHR
Another software tool for HR is Web HR. It includes standard HR features such as time and attendance tracking, employee records, onboarding, file management, and employee self-service.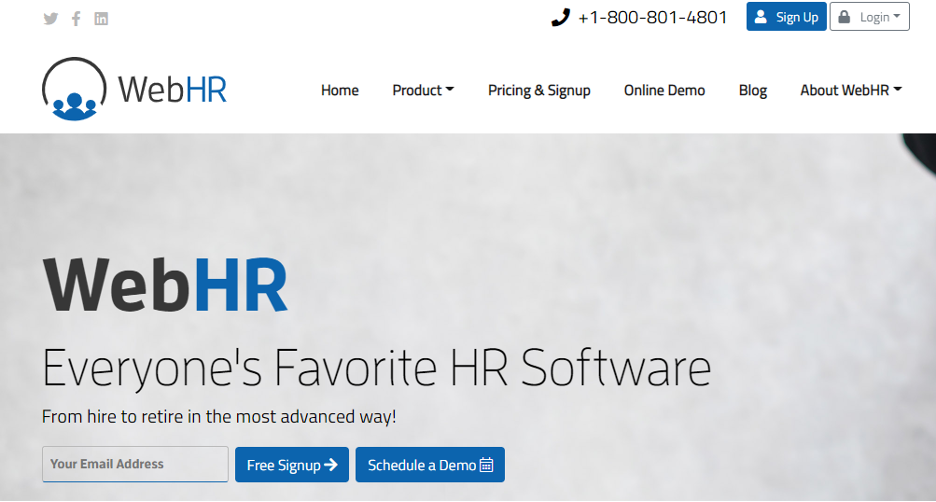 WebHR is notable for its integration with Alexa, so it can integrate the AI functionality that Alexa has to offer, including working in a hand-free environment. The free version of WebHR supports up to five users.
Online HR Management System #8 – Cangaroo
Cangaroo is another HR software tool with a free option. Cangaroo offers all the standard features of an online HR system, with its focus being on handling clerical work better than other programs.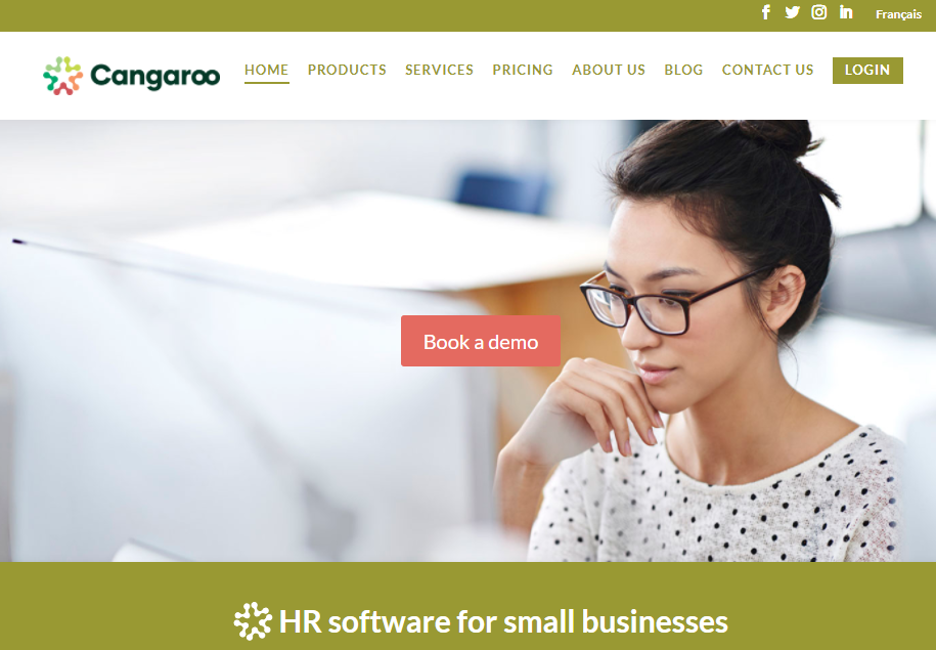 Cangaroo has several advantages, including not requiring any IT infrastructure and having fully modular portals. Cangaroo's free option is supported by employee benefits and group savings referrals.
Online HR Training Free #9 – Zoho People Plus
Zoho People Plus  is another HR solution that offers a free tier. It is a cloud-based service that works with businesses of any size.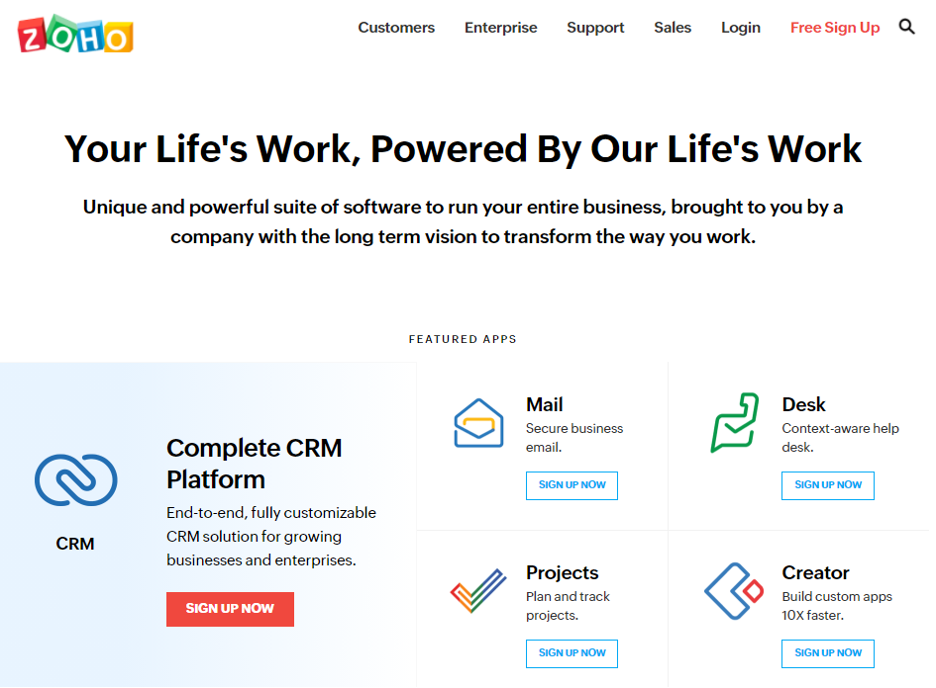 This HR software tool is known for being highly customizable. The free version allows you to add up to five employees.
Online HR Management Tool #10 – Kakitangan
One more HR software service comes from Kakitangan. It has basic HR features, but is notable for its security practices which include encrypted data transfers and secure cloud storage.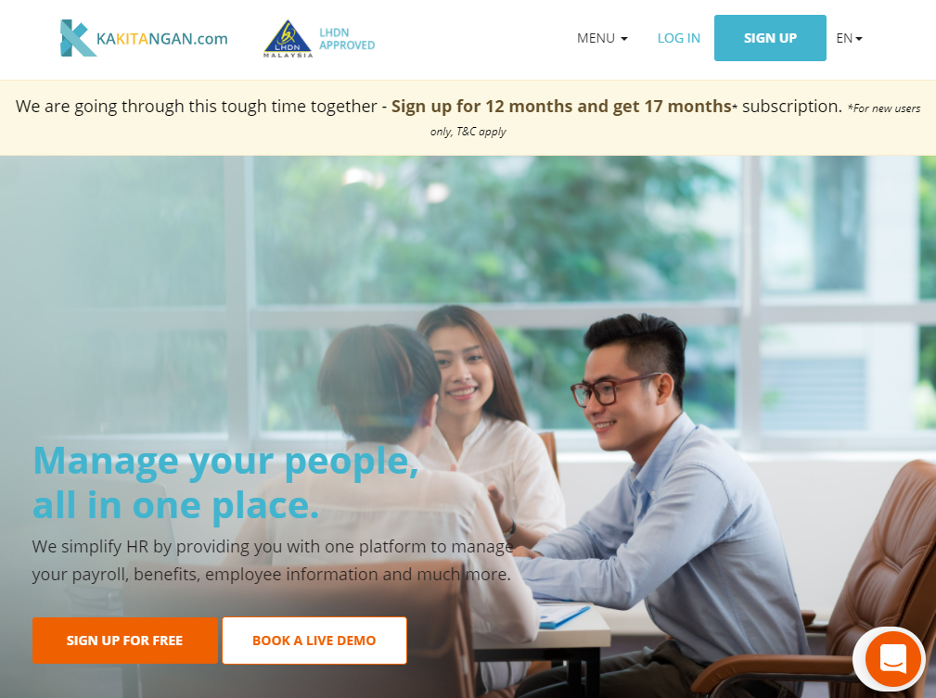 Kakitangan is a useful HR program that has bank-level security. It has a free trial, but is limited in the number of countries it serves, as it currently doesn't have an option for the United States.
There are a lot of useful options out there for free HR software solutions. Some options are completely free and open-source, while others are only free until you add a certain number of users.
When considering your HR software, be sure that it allows you to set up employee training with ease. A solution like EdApp can go a long way in making sure that your employees can receive quality training on any device.
You can easily sign up to EdApp for free!