Different workplaces come with their own hazards, but warehouses, in particular, can be incredibly dangerous due to the fast and constant movement of people and equipment. In this article, we'll guide you through the most important warehouse safety training topics that you should tackle in your next warehouse safety training sessions.
Warehouse Safety Training Topic #1 – Fall Protection
Boxes and other warehouse materials are usually stored away in high racks and shelves to maximize the entire warehouse space. Because of this, workers have to rely on ladders and lifts to reach these high places, which can sometimes result in fall-related injuries.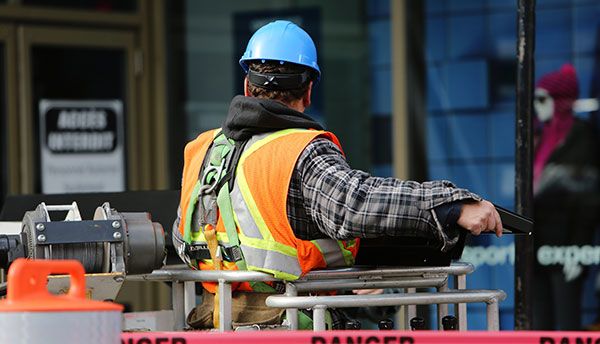 To prevent such incidents, it's your responsibility as an employer to teach your workers about warehouse safety training topics such as fall protection. This topic will help them understand the importance of fall protection systems like guardrails, anchor systems, and safety harnesses and how to use such safety measures in their daily work.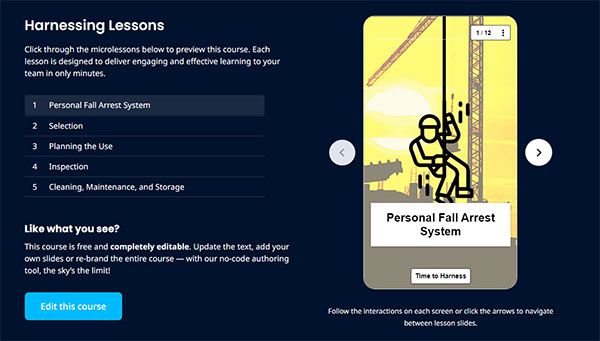 If you're looking for a training resource to support your warehouse safety training initiatives, EdApp's free course library is your best option. It houses different fall protection training courses, such as Fall Protection and Harnessing, which all make use of microlearning principles to transform complicated topics into more digestible lessons. 
Join EdApp for free and boost your team's warehouse training with these warehouse safety training topics!
Warehouse Safety Training Topic #2 – Ladder Safety
Ladders are vital warehouse tools that help workers gain access to heights that can't be easily reached. Even though they may seem simple to use, they can still cause injuries to workers who aren't properly trained. The Bureau of Labor Statistics reports that around 73% of ladder accident victims don't receive ladder safety training. This is a serious problem that you should never overlook.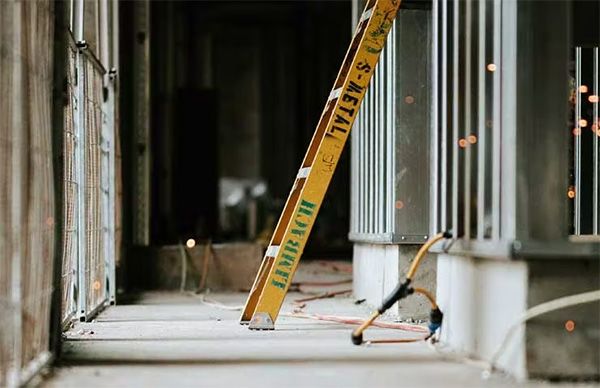 Instead, you should equip your workers with ladder safety knowledge and skills through comprehensive ladder safety training courses like EdApp's free Ladder Safety course. By teaching your workers about this warehouse safety training topic, they'll learn how to inspect, maintain, and use ladders more effectively and safely. They'll also be more confident in using ladders in the warehouse.
Warehouse Safety Training Topic #3 – Respiratory Protection
Anyone who works in a warehouse environment must be equipped with the necessary personal protective equipment (PPE ). More specifically, employers should prioritize PPE training and respiratory protection to shield their workers from harmful dust, vapors, gases, and chemicals. If inhaled directly, these may cause lung diseases, cancer, lung impairment, diseases, or even fatalities. 
With proper knowledge of this warehouse safety training topic, workers will gain a better understanding of respiratory protection and its importance in warehouse settings. They'll also be able to differentiate between different types of respiratory protection, including respiratory filters, air purifiers, and breathing apparatuses. 
EdApp designed the Personal Protective Equipment (PPE) for Manufacturing course to help workers brush up on their PPE knowledge. It covers everything from head and foot protection to hearing and respiratory protection. The platform is also mobile-accessible, making it perfect for warehouse workers who may not have immediate access to desktops for online training.
Warehouse Safety Training Topic #4 –  Hazard Communication (HAZCOM)
Just like other commodities, hazardous materials are usually transported through, kept, and handled in warehouses. Their presence in such a busy work environment requires detailed risk management and hazard communication (HAZCOM) protocols. Workers must know the procedures for handling these hazardous materials, including emergency plans in the event that something goes wrong.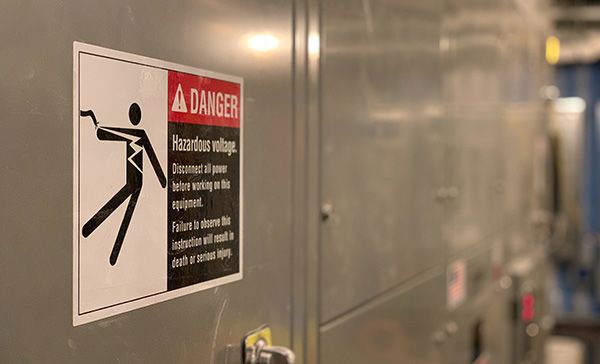 If you're thinking of updating your current warehouse safety training program, add hazard communication as your next warehouse safety training topic. This will help your workers better understand HAZCOM systems like labeling systems, safety data sheets, and OSHA HAZCOM standards and implement them in the workplace. Want to get started? Check out how EdApp's Hazard Communication course can help you train your team.
Warehouse Safety Training Topic #5 – Lockout/Tagout
Regulatory bodies require every warehouse to have a lockout/tagout process in place. It helps workers tag and shut down equipment, isolate hazardous substances, and dissipate stored energy more effectively. And with this process, they can mitigate any risks caused by toxic materials or defective machinery in the workplace. Comply with your state's safety regulations by applying this warehouse safety training topic to your team's training program. 
Start training your warehouse employees on lockout/tagout systems with EdApp's free course called Controlling Hazardous Energy: Lockout/Tagout. They've also compiled a comprehensive list of lockout tagout training courses to help you and your team find the best course for your training needs. 
Warehouse Safety Training Topic #6 – Forklift Safety
Forklifts, which are used in most warehouses, are powerful tools that allow workers to transport and store products more efficiently. Without proper training among workers, these machines can quickly go from useful to hazardous. This can be seen in the thousands of workers who are injured every year due to a lack of training and unsafe forklift practices. Before allowing workers to handle forklift equipment, make sure that they understand warehouse safety training topics such as forklift safety and machine handling. 
Setting up online training for your workers is now easier than ever with elearning platforms like EdApp. Make sure your workers are up-to-date with the latest forklift regulations and standard practices by taking a look at EdApp's free Forklift Operation Safety course.
Warehouse Safety Training Topic #7 – Ergonomics
Repetitive movements, overexertion, uncomfortable postures, and long hours of standing are just some of the common causes of physical discomfort and musculoskeletal diseases among warehouse workers. To avoid worsening these aches and pains, employers should implement proper ergonomic planning in the warehouse and train their workers on ergonomics and its benefits.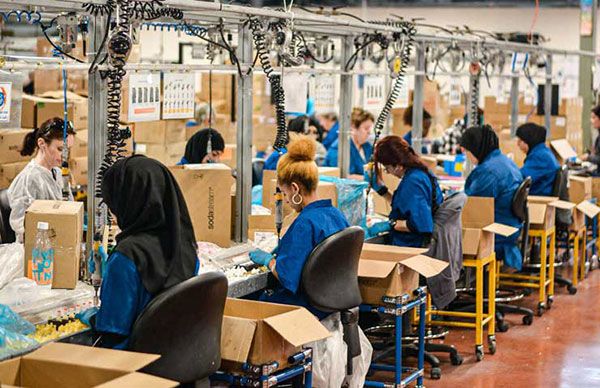 Armed with this warehouse safety training topic, your workers will be able to determine the factors that cause them physical discomfort in the workplace and come up with solutions to address these issues. They'll have a deeper understanding of topics like body positioning, engineering controls, administrative controls, and lifting techniques, all of which will help them avoid serious health risks. 
Warehouse Safety Training Topic #8 – Storing and Handling Equipment
In a warehouse setting, material handlers are responsible for operating different types of warehouse equipment that are essential for transporting materials. Overall, material storage and handling involve a variety of manual, semi-automated, and automated tools and systems that facilitate smooth supply chain operations. As an employer, it's your job to make sure that your workers understand the general guidelines for storing and handling equipment. It's also vital that you provide your employees with motivation training courses to make sure that they're motivated to follow the best ways to handle different types of warehouse equipment.
EdApp has a ton of material handling courses that can help you apply this warehouse safety training topic for free. Some of these courses include Storing and Handling Equipment, Warehouse Safety, and Warehouse Traffic Management. 
Warehouse Safety Training Topic #9 – Conveyor Safety
Conveyor belts are commonly used in manufacturing and warehousing industries because of how convenient they are. Although they may look like simple machines, they can actually be very dangerous if not handled properly, causing severe injuries like broken bones, lacerations, amputations, or worse, fatalities. 
Supplement your warehouse training with conveyor belt safety training to help raise awareness among your workers about its common risks. Similar to other warehouse safety training topics on this list, conveyor safety will help your team feel more secure and confident when operating conveyor belts at work.
EdApp now allows your team to blend different learning methods like group training and online training through their new Group Training feature. It's very easy to use and it allows you to track who's completed both their in-person and online training programs. 
Warehouse Safety Training Topic #10 – Fire Safety
Fire safety is an essential warehouse safety training topic that can help workers prepare for and deal with fire hazards right away. Warehouses are filled with tons of flammable materials, and it's important that employees know how to carry out fire prevention protocols and apply emergency evacuation plans in the event of a big fire emergency.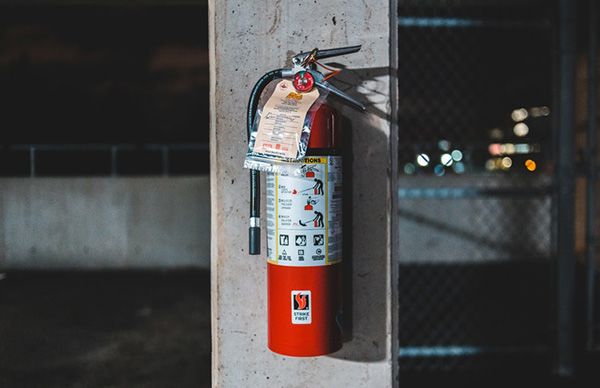 There are thousands of fire safety training courses available online, making it easier for organizations across the world to access fire safety training and distribute it to their employees. Equipped with better fire safety knowledge, workers will know what fire hazards to watch out for, and they'll also learn how to use basic fire prevention solutions like fire extinguishers and give first aid to those in need.