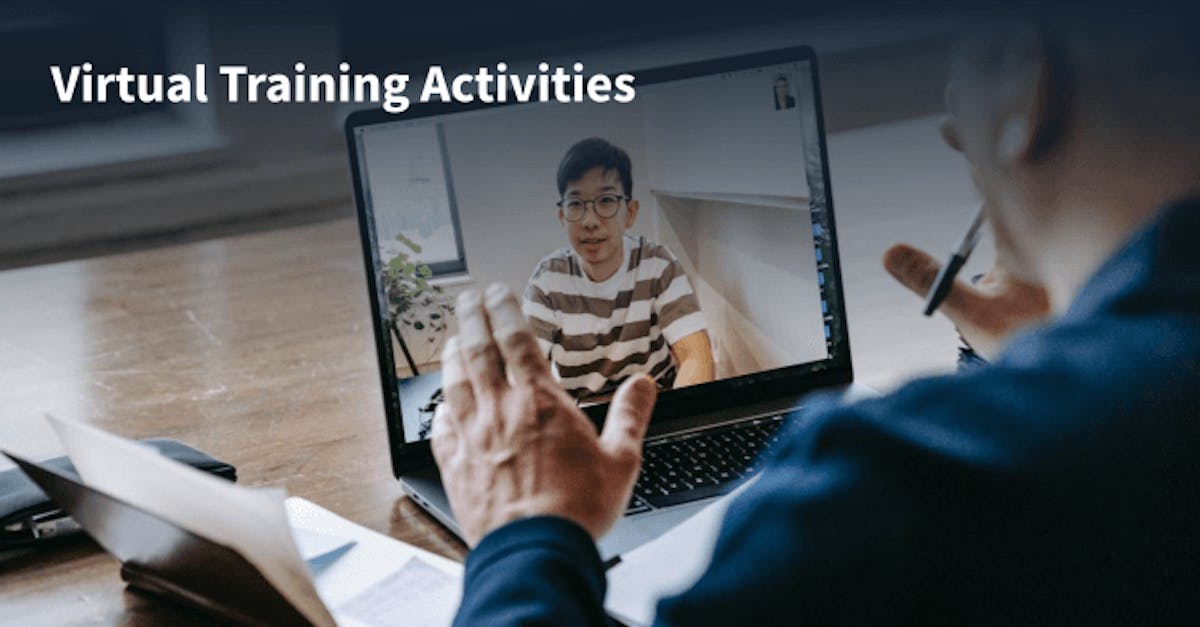 With everything going online and most employees working from home due to the pandemic, there are multiple adjustments that have to be done to make distance learning and development successful. As more and more employees face Zoom fatigue and feelings of isolation, you'll need to be creative with corporate learning management to make the most out of your sessions or learning activities and ensure that workers are able to absorb and retain information. In this article, we'll take a look at ten virtual training activities and their training benefits to boost engagement and improve the learning process.
Virtual Training Activity #1 – Take online courses
Forget about boring and static PowerPoint slides to present your training material. By having your teams take elearning courses online, you'll be able to encourage them to participate, engage, and interact with content in this virtual training activity. With an m-learning technology like EdApp, you can choose from a wide variety of editable courseware spanning different topics, or easily create custom elearning content using its SCORM-compliant authoring tool. Elearning development and course development are made easy whether you're a veteran or a newbie instructional designer with this learning management software's drag-and-drop mechanism. With its course management system and similar learning technologies, you'll have access to over 80 intuitively designed microlearning templates, which include games, quizzes, surveys, and more, giving your instructional design process endless possibilities for customization on your content.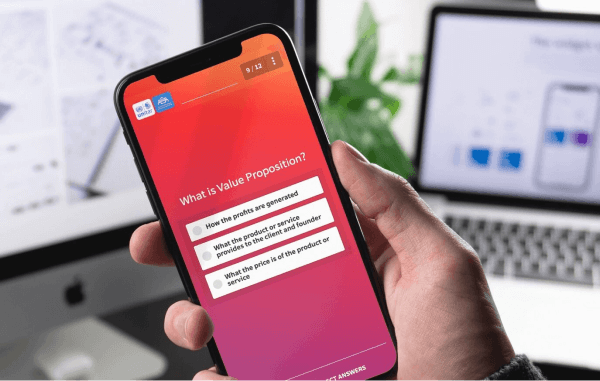 To top this off, EdApp uses an easy-to-use microlearning approach, coupled with mobile learning and rapid learning, where information is presented in bite-sized chunks that focus on relevant key concepts. This learning management platform allows you to embed information into the long-term memory of your employees and avoid information overload. Check out free microlearning courses in EdApp's course library, like electronic commerce courses, critical thinking courses, retail courses, teamwork training courses, and more. 
Sign up for Free and Start Using The Best LMS for Your Virtual Training Activities
Virtual Training Activity #2 – Hold forums for discussion
A forum allows for in-depth discussions and can also be used as a communication and monitoring tool for learning. Perfect for a blended learning strategy, learners will be able to build knowledge, learn from others, especially from subject matter experts, and voice out their opinions, while having the luxury of time to think and formulate questions and answers. You'll also be able to directly see which learner is interacting with whom, check what topics are being discussed, easily gauge their understanding, and make suggestions for next time.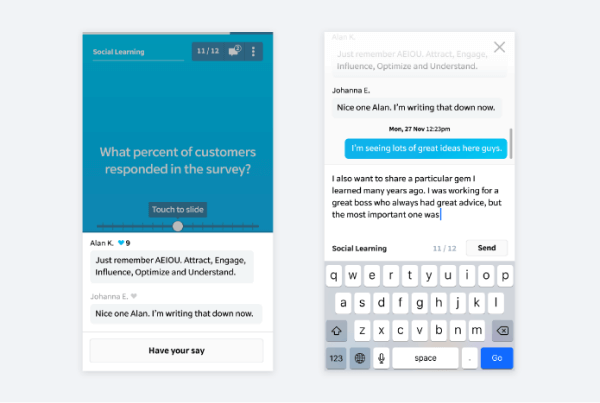 With EdApp SAAS's customizable and forum-style Discussions feature, learners are able to immediately reflect, apply knowledge in text, image, and video form, and interact with others. It also automatically sends a push notification to learners whenever they have a new comment on their post so your team is consistently engaging with learning content.
Virtual Training Activity #3 – Answer quizzes
Having your team answer quizzes will always be part of employee training and is a quick and easy way to measure what they've learned from their training. Aside from this, it's also a great way to reinforce concepts and help with retaining knowledge from online training. While this virtual training activity is mostly beneficial for learners, you'll also be able to determine areas of improvement and restructure your training goals if needed.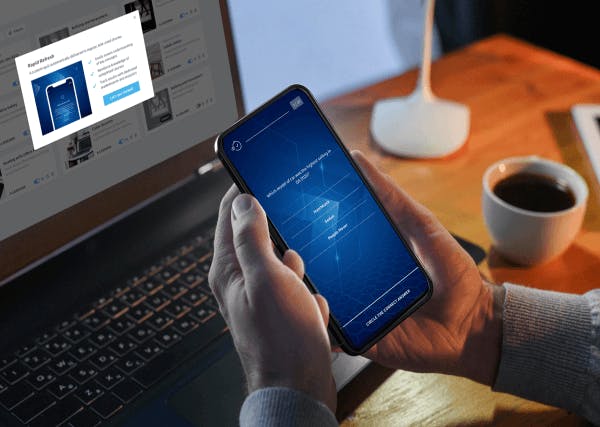 Thinking of questions to include may be tedious enough but creating the quiz itself shouldn't be. With EdApp's built-in quiz maker called Rapid Refresh, you can focus more on the content of your quiz rather than creating it. It's a user-friendly online test maker that's designed to check the understanding of your teams and reinforce content. Questions are set up using an easy-to-complete spreadsheet, which is automatically converted to a quiz. You'll also have access to timely analytics to help understand individual learners as well as overall performance once a quiz is complete.
Virtual Training Activity #4 – Brainstorm using digital whiteboards
Digital whiteboards are good training solutions for brainstorming and are an excellent virtual training activity for personalized learning. Through platforms like Google Jamboard and Miro, you can create dynamic visual lectures, animated illustrations, and even games to engage learners with your training content. Learners can express their insights through a wide array of media, such as text, drawings, GIFs, animations, and images. It also boosts collaborative digital learning as everyone can pitch in their ideas all at the same time, which is perfect for remote brainstorming sessions during the training. This session can then be referred to anytime and can be part of their learning materials.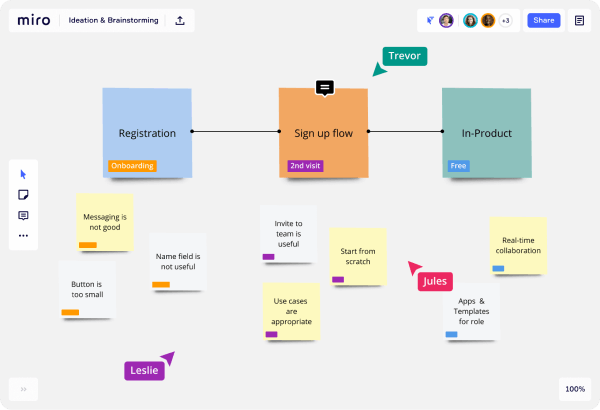 Virtual Training Activity #5 – Create breakout rooms
Breakout rooms split people into smaller groups which gives an opportunity for your team to discuss any missed topics from training programs. They'll also be able to voice out their thoughts more as sharing in a large group can be difficult. This allows for more comfortable discussions without much pressure and preparation. These breakout rooms can also be used to connect to larger training outcomes or goals like preparing for presentations, applying concepts, and more.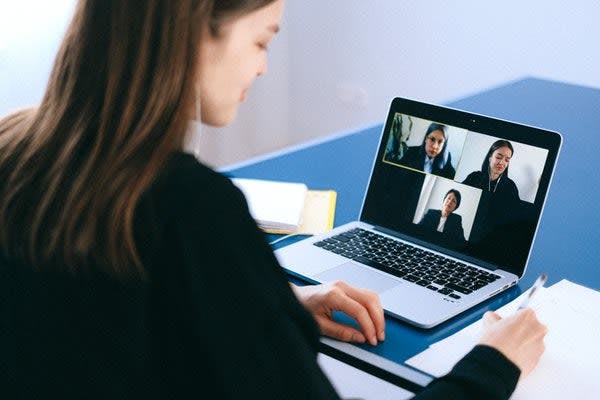 Virtual Training Activity #6 – Gamify training
Training doesn't have to be boring. Thankfully, the technology and online learning platforms we have now allow learners to still have fun while learning from a distance. Learning becomes incredibly successful when it doesn't feel like learning. So what is the best way to accomplish this? Gamification is the answer for your online training courses. It's an effective way to combat the lack of motivation and boredom associated with learning work-related information and can bring more interest and engagement.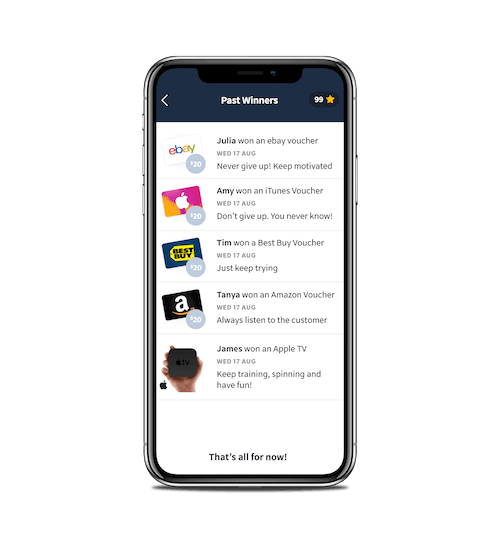 EdApp's learning management system is one of the top eLearning solutions that uses eLearning gamification through gaming elements like drag-and-drop, sequencing, matching, and many more to make the learning experience interactive and engaging for your learners. Combined with a scoring system, leaderboards, real prizes, and digital badges for training, it encourages friendly competition among individuals or teams across your organization making corporate training more exciting.
Virtual Training Activity #7 – Watch videos
According to a Psychology Today article titled "Video vs. Text: The Brain Perspective," the main reason individuals learn better through video is that the human brain analyzes them 60,000 times faster than it does text. With the dwindling human attention span, most learners prefer to watch videos rather than read large blocks of text when learning something new. Videos touch base on different learning styles, are accessible on all types of devices, and can be downloaded for offline viewing. This virtual training activity increases interest, engagement, and also promotes self-learning as an elearning experience.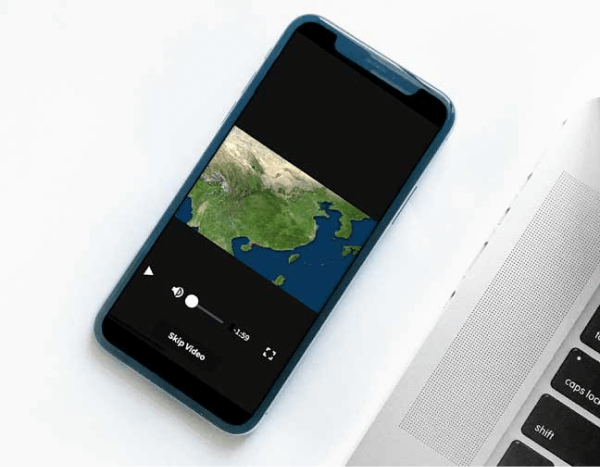 Virtual Training Activity #8 – Attend workshops and webinars
Online workshops and webinars are widely available and learners can take part in them wherever they're located. Here, they'll be able to learn from other people outside of the organization who are experts in their fields. They'll also get the chance to meet like-minded individuals, establish connections, and discover fresh takes on otherwise novel ways of thinking. The new knowledge and skills they've learned in this corporate elearning activity can then be used or applied in their roles or can even make a significant contribution to your organization.
Virtual Training Activity #9 – Host a Lunch and learn
Regardless of where you're from, it's undeniable that food brings people together. That being said, why not host a lunch and learn for your team? A lunch and learn is a virtual training activity wherein a brief training session takes place usually during lunchtime as everyone enjoys their meal. This type of activity brings people together in a casual atmosphere to collaborate and learn. Due to its relaxed nature, learners tend to participate more organically and it provides a safe space for people to gain confidence in public speaking and presenting.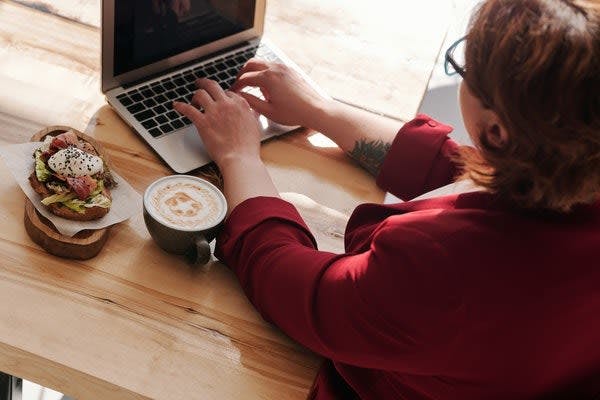 Virtual Training Activity #10 – Task simulations
Task simulations help learners perform their jobs, especially where limitations can be a huge factor, such as safety, distance, and accessibility, that's usually best for conducting compliance training. With the use of an online learning platform and basic equipment like computers to more advanced ones, such as VR gear, real-world scenarios can be emulated where learners get to experience firsthand how to perform a task in controlled environments and training programs. This also allows for a learning environment where you can provide real-time instruction and immediate feedback and allows you to assess your teams at ease in scale.