With so many different types of LMS out there on the market, looking for the best software can be quite overwhelming. It's easy to understand the benefits that this powerful system will bring to your organization, but the tricky part then falls on choosing the right one that suits your needs best. With this in mind, we've scoured the internet for you and outlined the most recommended LMS types to consider, so that your search for the best LMS will be as smooth and easy as possible. 
1. Installed LMS
Installed LMS is a type of LMS that is locally hosted. Like traditional applications and LMS software, it has to be installed on your premises and your server. This type of LMS gives you the power to customize every aspect of your software and store your database locally, significantly removing any security risks. This flexibility, unfortunately, comes with a cost. Hosted on your server, your team is in charge of setting up, maintaining, and upgrading the learning platform and system. You are also expected to fix any unforeseeable downtime issues, making it a very expensive LMS option. 
2. Web-based LMS 
Web-based LMS, also known as Software as a Service (SaaS) LMS, was developed as a more cost-effective alternative to installed LMS. Perhaps the biggest advantage of this type of LMS is that it's easily accessible through any browser, so there's no need for a high installation fee. The LMS vendors handle their own software upgrades, maintenance, and solving of all possible tech issues. This, in turn, will help save your team an incredible amount of time and energy improving the system. Although most web-based LMS solutions require a monthly fee, they remain a more affordable option than locally hosting your own system.
EdApp is a good example of a web-based or SAAS LMS. There's no need to install anything on your devices, or even pay for a big, clunky setup fee for that matter. To maximize its LMS tools, all you need to do is head over to edapp.com, sign up for free, and you're all good to go. This means that you have no limited free trial, but rather, you can use it for free forever! Visit their quick-start guide on how you can start online training with lessons and quizzes for your team with this LMS. 
Here, you'll also find ready-made courses like business development training, compliance training, workplace safety, NY fire training courses, and more.
Sign up for Free and Start Using The Best Type of LMS today!
3. Open-source LMS
Open-source LMS, as its name suggests, is a type of LMS with an open-source code. Anyone with technical knowledge can use it to add or delete specific LMS features, build and customize free online courses for adults from scratch, and even modify the entire system so it matches your team's specific needs. Over the years, it has gained so much popularity because it is usually made freely available to the public and completely customizable. It doesn't require any expensive fee, plus, no one will make you pay for any software add-ons and features. 
The biggest downside, however, is that this type of LMS demands so much work and customization from the user's side. Having complete access to the source code means you're also in charge of upgrading or fixing any bug issue. This makes even minor changes to the learning management software extremely difficult if you're a novice user with no reliable technical support to guide you through. 
4. Closed-source LMS
Unlike the open-source LMS, the closed-source LMS doesn't provide its users with access to its source code. You need to purchase a license to use this platform, which is why it is usually dreaded by traditional instructors and training managers. But on the upside, it absolves you of any technical complexities since all updates, upgrades, and instructional design will all be handled by the LMS vendor. Without any IT headaches, it gives you an ample amount of time to focus on the quality of your training and content-management.
5. LMS with Authoring Tools
LMS with built-in authoring tools enables users to create their own digital courses and learning experiences even without technical expertise. With this type of LMS, you can build courses from scratch, customize them based on your company policies and brand guidelines, and even add multimedia objects like videos, images, and audio. With elearning authoring tools, there's no learning curve as if you're only creating a Microsoft Word document or a PowerPoint presentation slide. It also offers a centralized place where you can create your courses, and also host and manage them on the same platform. All in all, It keeps you out of the hassle of jumping from one software to another.
Currently, EdApp emerges as the best LMS with a SCORM compliant, cloud-based authoring tool option. For starters, this platform is free and is equipped with a wide range of user-friendly and interactive templates. Each template offers a highly immersive experience, in which you can fully customize your courseware to feature your branding, logo, and creative direction. And the best part? Its course authoring tool uses a simple drag-and-drop structure. So, creating and updating elearning courses with EdApp takes minutes and hours, not weeks and months.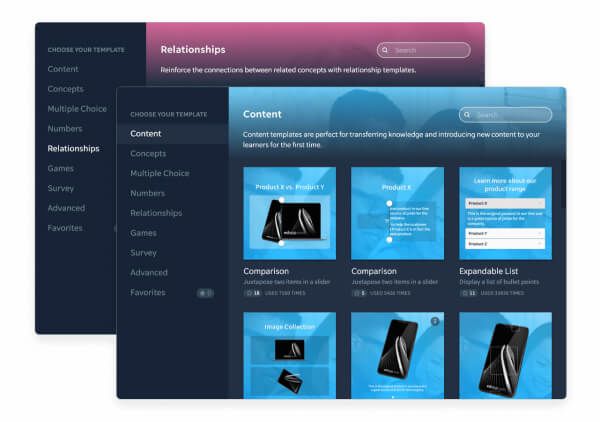 6. Integration-capable LMS
Integration-capable LMS can be integrated or connected with other compatible applications that your company already has in place. These applications may include video conferencing apps like Zoom or Google Meet or human resources software like BambooHR. This type of LMS can automate and streamline your entire training process, saving you a significant amount of time, money, and resources as compared to manually integrating everything.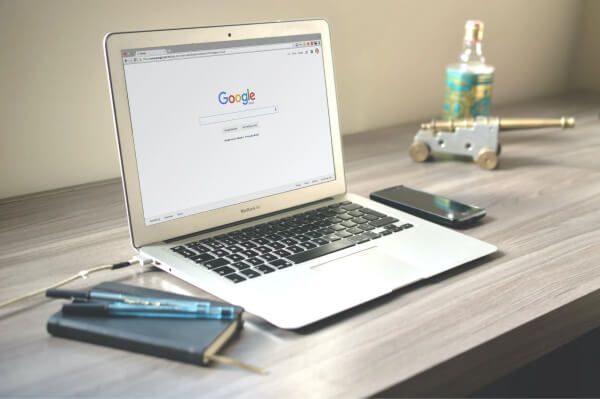 EdApp LMS, being an integration-capable LMS, is engineered with a powerful API that enables smooth integration with other compatible systems used in employee training. Its LMS integration works harmoniously with some of the most relevant applications and software like Canva, Zapier, Deputy, iAuditor, and more. EdApp also supports Single-Sign-On (SSO) integration, allowing users to access their courses without the need for an invite code or email. 
7. Non-integrated LMS
A non-integrated LMS is the counterpart type of an integration-capable LMS. These learning management systems have built-in core features, restricting any third-party integrations and other online learning management systems. The majority of these products claim to have all of the learning solutions in place, like a one-stop software, so integrations are deemed unnecessary. While it does sound more practical, it's very much unlikely to find everything you need in a single LMS platform, given that various organizations usually work with different tools and learning solutions. 
8. Enterprise LMS
Enterprise LMS, also called commercial LMS, is a highly scalable type of LMS that is considered the best option for large companies. It has a comprehensive set of premium features designed to meet the endless needs and demands of enterprises with over 500 employees. Some of these features include a powerful analytic suite, gamification tools, discussion boards, social learning tools, and more. This type of LMS is also capable of supporting several users simultaneously accessing the same learning materials, all without getting jammed or blocked. 
EdApp is one of the most trusted enterprise LMSs today. In fact, big corporations like Shell, Coca-Cola, and Mars trust this LMS platform to take their training to the next level. A big part of its popularity comes from its powerful tools and features, like the gamification tool, the quiz maker tool (Rapid Refresh), spaced repetition tool (Brain Boost), and virtual classrooms for instructor-led training and webinars. These tools are proven to bring a highly immersive learning experience for large-scale organizations. 
9. Custom-built LMS
If you find yourself conflicted in finding the perfect LMS that will fulfill your unique elearning requirements, then you can consider investing in a custom-built LMS. This type of LMS is prepackaged with custom tools, specific functions, and third-party integrations that you prefer the most. Investing in a custom-built LMS will help you achieve the right balance between cost and efficiency. It saves you from the hassle of settling on a low-cost LMS that lacks most of the features you need, or overspending on a high-priced software crammed with tools that you will never use. 
10. Mobile LMS
Mobile LMS is also a great LMS type that is slowly gaining traction in the learning and development world today. Employers and trainers can use this platform to build mobile learning courses that are easily accessible on smartphones and tablets. Also perfect for blending learning, their learners have the ultimate convenience to take and complete their training anytime using a pocket-size device, eliminating the need to lug around their big laptops.
EdApp Learning Management System, as a trusted mobile training app, combines the power of smartphone technology and microlearning strategy to provide an unrivaled learning experience for learners. Their template gallery has nearly 80 microlearning templates that work seamlessly on mobile devices —no technical configuration is needed for course creation and content authoring. This mobile LMS also supports the gamification learning strategy, allowing you to turn your old, boring elearning courses into smartphone games.