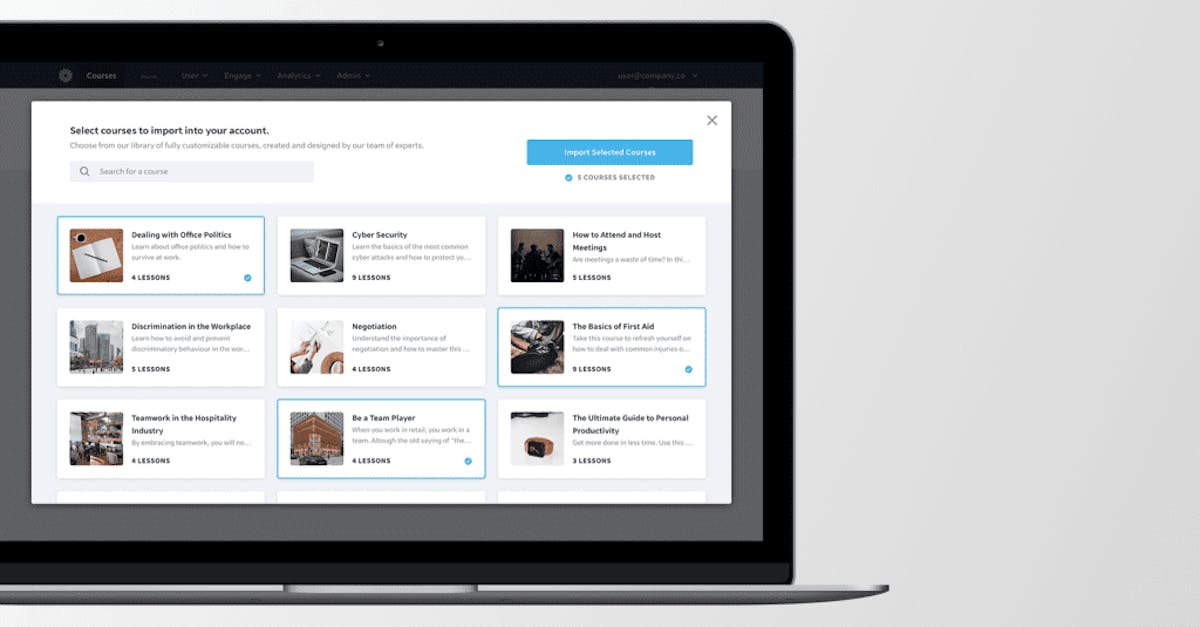 Small Business Training Software
Good training is very important for small businesses as staff are far more likely to take on multiple roles or responsibilities within the organization.
With a variety of different things to do and remember at any given time, it's important that employees are able to complete all their work tasks with competence. This is crucial so that a small business can provide the best service and remain competitive.
Online employee training software is a necessary tool to facilitate work-based eLearning programs. Why? Good training software or learning management systems (LMS) for small businesses will make creating, delivering, and tracking your training simple and hassle-free.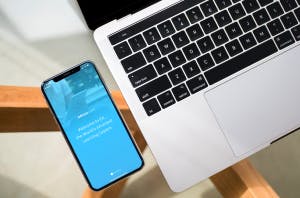 Training Software Features For Small Business
Let's take a brief look at the must-have features in any learning management software or employee training software. This isn't an exhaustive list, but it's a good starting point to begin your search for training software.
Quick start:

As a small business, you will want

free training software

or LMS platform that you can set up quickly and fuss-free and start using immediately without installing software on either servers or employee machines. For this reason, SaaS-based solutions are ideal.

Friendly pricing

: Let's be honest, the cost is a concern for any small business, so a streamlined

e training

software solution or learning software that provides key features for a fair price is essential.

Built-in authoring

: You will want anyone in your business to be able to build simple courses without undergoing expensive training, and this should also be a feature that's available without paying extra for add-ons and fancy

authoring tools

– for this reason, a basic course builder baked in, ideally along with templates and Tin-Can API or SCORM-compliant is a good option.

Reporting and analytics: Don't overlook the importance of this feature, it will enable your business to quickly identify employees who are over and underperforming all in one learning management platform.

Tech support:

Good and timely tech support is especially important for small businesses as you probably don't have a

dedicated IT support team

to help out. So, you need to know you can rely on the vendor to fix issues like problems with open-source API.

Mobile responsive: It may not be possible to remove staff from active duties for extended periods to complete a training program. For this reason, small business employees should be able to take training at any time and on any device on a platform built with a mobile-first approach.

Microlearning is for the modern employee:

The fact is, that according to

Gallup research

, only approximately one-third of U.S. employees are engaged in their work, which is a terrible metric. But how can you increase employee buy-in to your training initiatives? One way is to leverage microlearning in your

staff training

to boost engagement and take advantage of the wealth of

other benefits that microlearning has to offer.

This approach could be in the form of a set of employee

training tips

in a microlearning format, or

cross-training staff

to cover different job roles when required – something that is a frequent need in small businesses. Leveraging the newest capabilities of a microlearning platform like customized learning delivery apps and video augmented with interactives and quizzes we are able to create a new, more engaging learning experience for the modern workforce.
Small Business Training Software Tips
One of the best tips for training new employees is to use the microlearning approach to improve consistency of training and engagement, make use of employee downtime, create highly accessible content, and increase consumption rates and training speed. With the easy-to-use learning platform EdApp, users can access courses on a just-in-time basis on any device of their choosing, and study it at their convenience. The results are tracked by the EdApp LMS and with support for gamification and certificates, your learners will be truly engaged by the microlearning experience. EdApp doesn't need to offer a free-trial because it's strong instructional features like customization, blended-learning, training management, and online learning management system are already offered at not cost.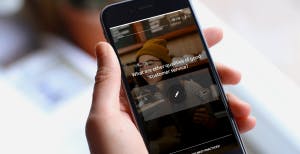 It's no coincidence that all of those key features are often found in Software as a Service (SaaS) platforms that offer employee training software solutions.
Let's look at the benefits of SaaS Learning Management Systems in a little more detail.
Why a SaaS Training Software is a great solution for Small Business
There are a number of reasons that a SaaS (cloud) based online training software solution makes sense:
All in one Solution: Many SaaS interactive training software cover the ground of several different types of traditional training software so it's no longer a requirement to invest money and training time into learning a separate LMS, authoring tool, microlearning app, knowledgebase platform, etc. A solution like EdApp covers all these bases.
Enhanced usability: Typically SaaS LMS solutions are a lot less complicated and more user-friendly than traditional LMS software. A streamlined UI and the options that you really need ar front and center make a big difference to usability. The endless options of a highly configurable LMS like Moodle are great in their place (academia), but most small businesses would never make use of them and find them confusing.
Updated Slide, Lesson and Course Library: The ease to update slides and lessons through an editable course library is especially important for SMEs due to constantly changing processes. SaaS LMS solutions provide a seamless experience when editing and adding new content for a holistic and successful approach to curating effective content.

Updated Online Training Software and New Features:

SaaS LMS are constantly staying up to date with new software and features for the betterment of your organization's training solution. Due to its cloud-based nature, features are automatically and instantaneously distributed to the devices of learners.
Just as important as choosing the right type of platform is selecting and creating the right small business training programs to engage your employees as add value to their training experience. Microlearning is something that you should consider for training new employees.