Training manuals are widely used to orient and train members in an organization. There are a lot of ways to design training manuals for learning and development, but the easiest way is to build them using a learning management system as it streamlines the entire process. Here are 10 training manual software to consider when creating training manuals.
Training Manual Software #1 – EdApp
EdApp is a free training manual software that is cloud-based and mobile-ready, making it easy and simple to use even without a coding background. As an authoring software, it allows anyone to build their microlearning courses with interactive templates so elearning development will be engaging to all users. There is also an option of deploying pre-made courses straight from the fully editable course library if you're looking for a convenient shortcut of curating your training materials. It's perfect as it streamlines the process, saving you a lot of time to do other things.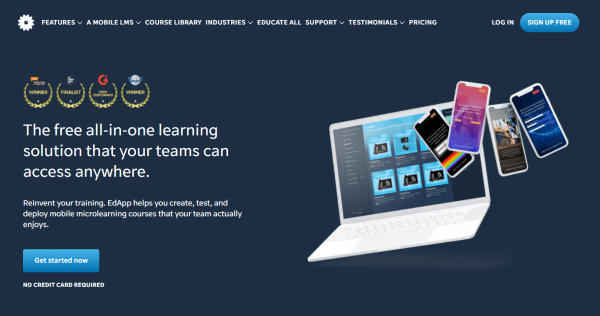 For speakers of different languages, there is no need to worry as EdApp offers an AI translation, which can translate your courseware into over 100 languages. EdApp also uses native smartphone features like swipes, drag and drop, and other gamification aspects to promote interaction, making the course engaging for the learners. Online training becomes an accessible and delightful learning experience, resulting in increased course completion rates and enhanced performance.
Features:
Authoring tool

Microlearning templates

Fully editable course library

AI translation tool

Mobile-ready
Cost: Free
Training Manual Software #2 – ProProfs
ProProfs was designed to make the process of developing training manuals a lot easier. With hundreds of themes and audiovisual resources to choose from, you may create online training courses and quizzes in a short time. This training manual software has a special library of pre-made courses on different subjects like compliance and public relations, amongst others, that you can easily distribute to your employees. Discussion forums and virtual classrooms are also provided to encourage a collaborative learning environment.
Features:
Training manual builder

Authoring templates

Premium course library

Discussion forums

Virtual classroom
Cost: Free, paid plans
Training Manual Software #3 – Trainual
Trainual is a training manual creation software that you can use to onboard new employees or train current team members without location restrictions. You can easily customize learning materials by choosing from the platform's 150+ free templates. When creating courses, you'll have the option of embedding images, videos, and multiple-choice questions.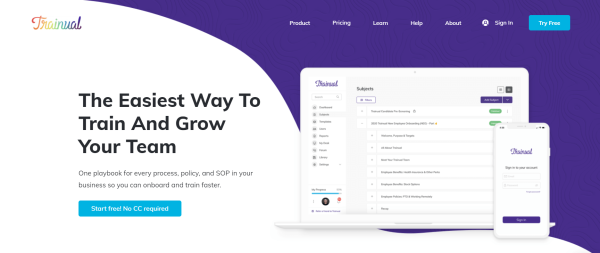 However, it doesn't support SCORM files or other eLearning formats, which can be a deal-breaker for those with existing content on other SCORM players or eLearning platforms. Although Trainual highlights the importance of process and procedure documentation so they provide playbook templates for training to become infinitely repeatable and scalable. Your employees can access training courses through multiple online course platforms, including iOS, Android, Chrome extension, and any web browser.
Features:
Course templates

Multi-platform access

Playbook templates

Mobile-ready
Cost: Starts at US $99/month
Training Manual Software #4 – Evolve
Designing and managing your SCORM compliant training courses is easy and simple with Evolve. This SCORM training manual software is designed to help you deliver proper compliance and development training for your team. Some of the popular courses that you can access through this platform include corporate compliance courses, healthcare compliance, OSHA safety training, and HIPAA privacy and security.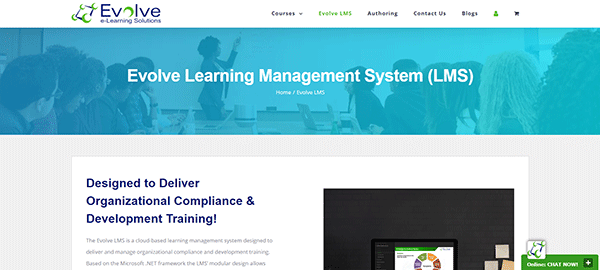 Because of the tool's user-friendly graphical interface, both trainers and learners can easily navigate through the platform and access features like learner dashboards, course assignments, and reporting tools. Its advanced email features allow trainers to automatically send emails to learners regarding course enrollment, training reminders, course status, and completion. 
Features:
Advanced reporting

Email notifications

Learner dashboard

SCORM courses
Cost: Paid plans
Training Manual Software #5 – isEazy
isEazy is a free training manual software featuring a sophisticated and improved authoring capability. It provides an instructional design that is straightforward, intuitive, and flexible – with or without tech expertise. You'll always have your progress saved with its cloud training technology features, and you'll have total control over your training materials, including the ability to edit, remove, and transfer courses in real-time. You're also given the freedom to duplicate and reuse programs when needed. Adding to that, there is an option to include interactive components like quizzes, catalogs, and timelines to your course to make it more personalized.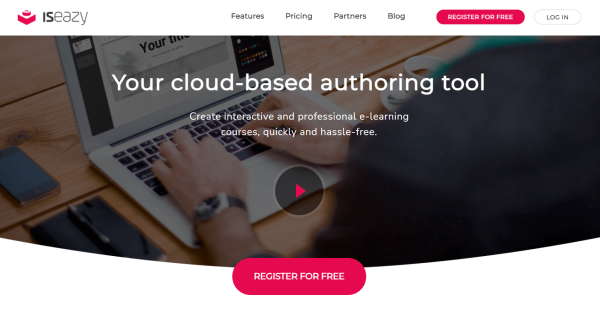 You can try it for free but the downside of using a free version is that courses are published with the isEazy watermark.
Features:
Authoring tool

Cloud technology

Course management tool
Cost: Free
Training Manual Software #6 –  Eloomi
Eloomi's online training manual software, which can be accessed from any device, does make elearning authoring and deployment easier. It gives you flexible content development options, allowing you to create unique lessons or choose from hundreds of pre-built courses. It also offers a 360-degree feedback system that allows for peer reviews for a more targeted examination to close any skill gaps. You can also use Eloomi to create learning paths that route your workers to the learning programs that are most relevant to them for a more tailored growth and progress.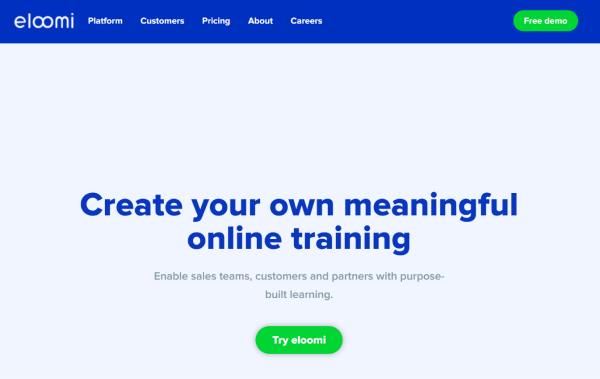 Features:
Course authoring

Pre-made course collection

360-degree feedback system

Learning path
Cost: Paid plans
Training Manual Software #7 – Prosperity by Ziiva
Prosperity by Ziiva is a robust learning management system where you can create training manuals, train your existing employees, onboard new team members, and track and document user interaction. As a fully SCORM conformant, you can import virtually any third-party training content from other sources and customize and rebrand them through this software. There are also several pre-made courses on this platform, like OSHA compliance and safety training, HR ethics and compliance basics, drug and alcohol awareness, and more. For a more personalized learning experience, you can even create custom portals where you can store, manage, and deploy learning data designed for a specific group of learners.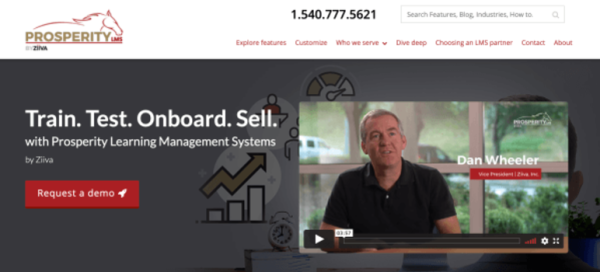 However, this tool comes at a cost when it comes to accessing its premium features and storing your SCORM courses. It also lacks engagement features like social learning and gamification, so your courses may end up looking dull and monotonous.
Features:
SCORM-compliant

Course authoring

Pre-made courses
Cost: Paid plans
Training Manual Software #8 – Raptivity
Raptivity is a training manual platform that you can use to design engaging and visually stimulating online learning materials. The tool features a growing library of pre-made responsive interactions that include parallax displays, panning slides, and 360 interactions. Even with no design expertise, anyone can customize interactive quizzes, games, simulations, flashcards, and brainteasers through the tool's user-friendly interface. Whether you're a teacher or an instructional designer, you can maximize the tool's many capabilities to keep your learners engaged and motivated throughout their learning journey.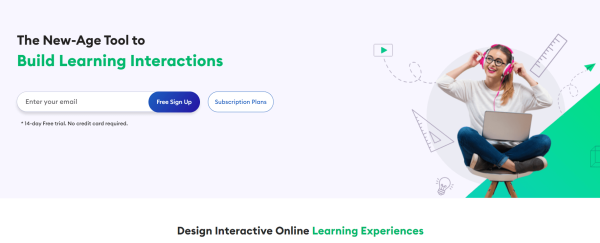 But, it's important to note that the tool has a few feature limitations and you might need to download additional tools to design a well-rounded eLearning course.
Features:
Training manual creator

Interactive displays

Test maker

Games
Cost: US $30/month
Training Manual Software #9 – GoToTraining
Perfect for anyone tired of hosting tedious training and webinars, GoToTraining features engaging online training solutions with unique, built-in features. This platform enables organizations to conduct custom registration, manage corporate elearning materials, and share and publish courses without any fuss. It also encourages better learning retention and engagement during live training sessions through tests and polls, small-group activities and collaborations, and discussions. No content will go to waste – GoToTraining organizes and stores your training materials, tests, and recordings so that learners can access learning content anywhere and anytime.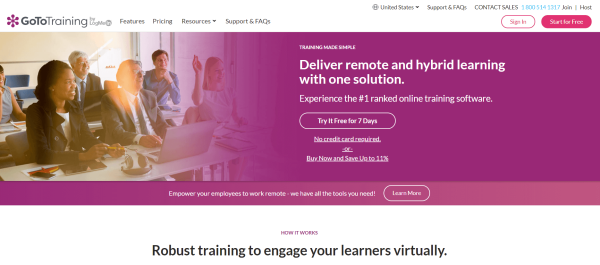 Features:
Custom registration

Content sharing

Engaging in-session experience

Training report

Content library
Cost: US $109/month
Training Manual Software #10 – Mural
As a digital workspace and brainstorming tool, Mural allows team members to visually collaborate. With its flexibility, teams can easily use the platform to share knowledge, plan projects, organize data, conduct workshops, outline content, and so much more. As a training manual software, not only does it allow project facilitators to create engaging icebreakers but it also allows trainers to customize eLearning templates from the template library.
While this is a great tool for remote collaboration, one disadvantage of this software is the difficulty in using its mobile version.
Features:
Pre-built templates 

Visual collaboration

Remote collaboration
Cost: Starts at US $12 USD/month