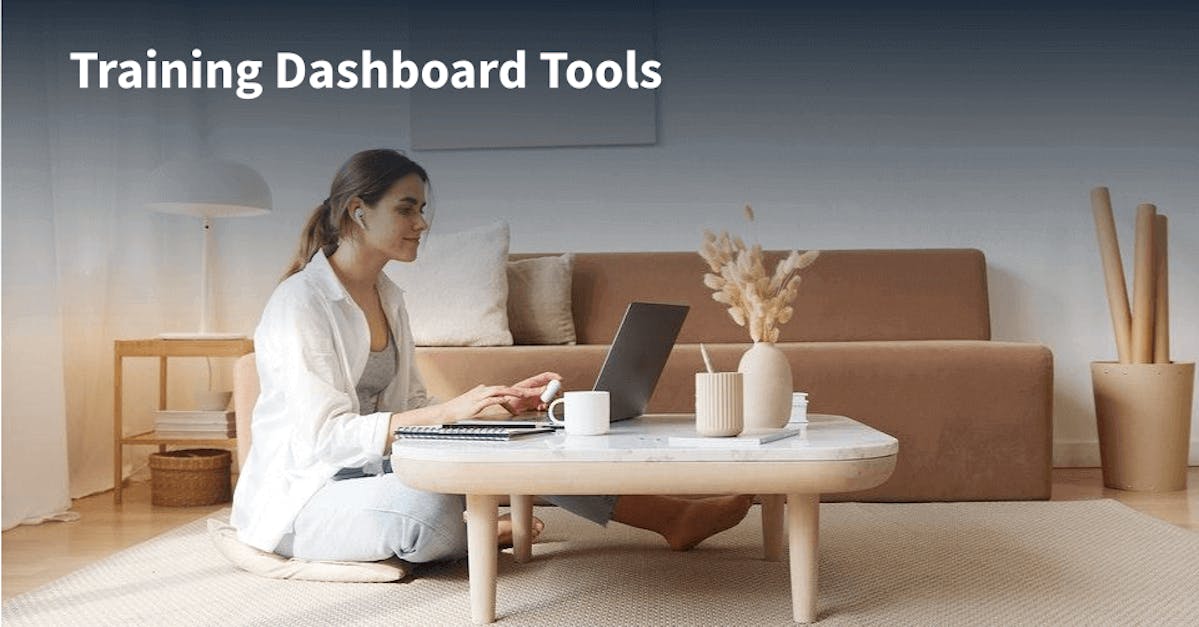 Training is always given importance in an organization, but we must not also forget that we should have measurable goals to see if training is successful. One way to track this is to see the completion rates and test scores of the employees. To make things easier for managers to monitor, training dashboard tools are available online for a better view of the learners' progress and performance.
Training Dashboard Tool #1 – EdApp
EdApp LMS is an award-winning mobile training platform that offers training dashboard tools perfect for your on-demand training needs. It also includes a user-friendly authoring tool that allows trainers to create their SCORM compliant training programs easily. Adding to that, an editable course library is readily available for quick deployment of related courses, should you opt not to start from scratch. Because microlessons may be completed as quickly as 5 or 10 minutes, they are great learning solutions for digital learners who not only want to take courses when their schedule allows but also want to improve their knowledge retention.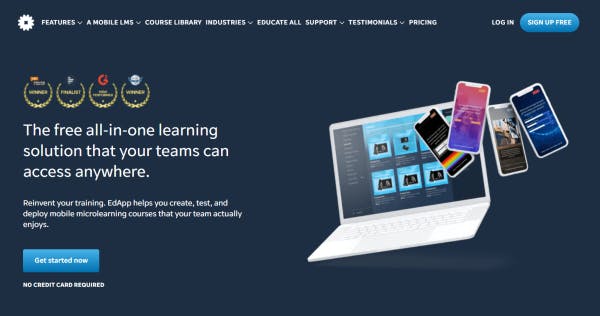 To track your team's progress, you can use EdApp's reports and analytics dashboard tools, which integrates and provides a detailed analysis of your learners' completed data. With this free training dashboard tool, you can evaluate their course progress and success rate based on their behavioral habits in only a matter of a few clicks. Thanks to EdApp's robust performance dashboard and modern user-interface, which is displayed in a visual color schematic format, it is easier to identify areas to further boost engagement and completion.
Features:
User-friendly authoring tool

Editable course library

Microlearning

Actionable reports & analytics dashboard

Mobile-friendly
Cost: Free
Training Dashboard Tool #2 – Coorpacademy
Coorpacademy is a training dashboard tool that promises to deliver an innovative learning experience for your employees. They have over 1000 courses included in their course catalog and 80% of those are recommended soft skills training by the World Economic Forum for 2020. They also have engaging features on their learning platform, such as leaderboards and Battle Mode where learners can compete with each other to see who makes it to the top of their class. Coorpacademy also includes an analytic dashboard, so you're always updated with your learners' progress and learning activities.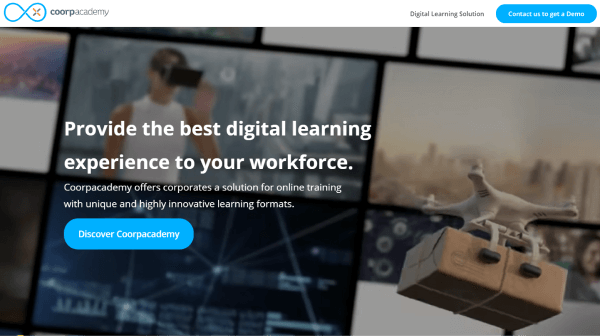 Features:
Premium course catalog

Leaderboards

Analytics
Cost: Paid plans
Training Dashboard Tool #3 – Learnbook
Learnbook presents itself as the world's friendliest training dashboard tool. It has an advanced dashboard designed to easily help manage various tasks in corporate training, such as enrolling learners in a course, sending them notifications, and checking their progress. Connecting with your teams from anywhere in the world has been made easier with Learnbook's webinar software. With this tool, you can run, record, and publish webinars as courses. It also has a messaging feature so that all communication can happen in one place instead of using external applications.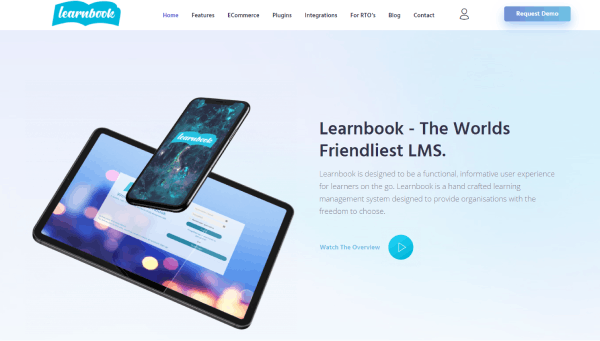 Features:
Administration dashboard

Course library

Webinars
Cost: Paid plans
Training Dashboard Tool #4 – Evolve
Evolve training dashboard tool is designed to help you deliver proper compliance, digital learning, and development training for your team.  The tool's user-friendly interface allows both trainers and learners to easily navigate through the platform and access features like learner dashboards, course assignments, and reporting tools. Its advanced email features allow trainers to automatically send emails to learners regarding course enrollment, training reminders, course status, and completion. Some of the popular SCORM courses that you can access through this platform include corporate compliance courses, healthcare compliance, OSHA safety training, and HIPAA privacy and security.
Features:
Advanced reporting

Learner dashboard

Email notifications

SCORM courses
Cost: Paid plans
Training Dashboard Tool #5 – WorkRamp
Designed as an all-in-one training dashboard tool and learning system, WorkRamp can be customized for different types of employee training, more specifically for sales, support, retail, marketing, and HR. Some of its notable SAAS features include a specialized onboarding process, custom report dashboards, and virtual instructor-led training events. This elearning software can even be used to train your clients on product adoption, increase customer engagement, automate training, or drive more revenue into the business. By combining all of these tools, WorkRamp enables you to create a streamlined training experience for your employees.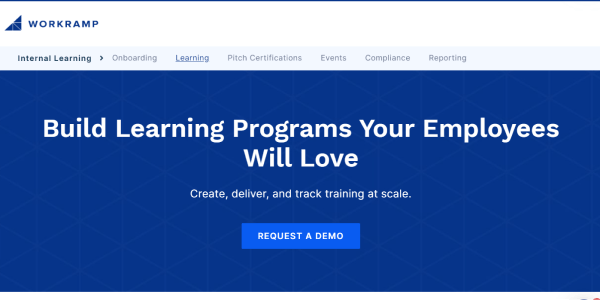 Features:
Cost: Paid plans
Training Dashboard Tool #6 – 360Learning
As an online training portal, 360Learning can help managers and team leaders create and deploy training courses in just a few clicks. It's widely known for its collaborative training solutions, which include a user-friendly authoring suite, a content integration system, and an analytics dashboard. All these training tools require no design experience or technical skills to use, enabling anyone to create courses in just a few minutes. You can also include other learning resources like videos, images, blog articles, and research in your course to keep the training content up-to-date and engaging like other learning tools.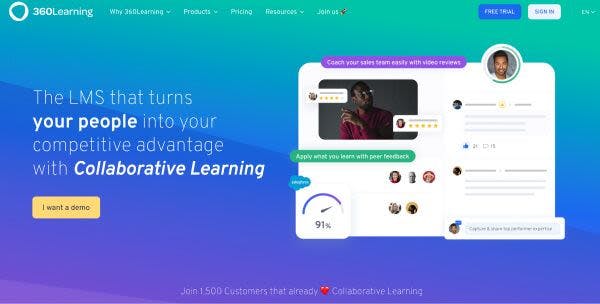 Features:
 Collaborative learning

Authoring suite

Content integration

Analytics dashboard

Discussion boards
Cost: Free trial, paid plans
Training Dashboard Tool #7 – IPIX LMS
IPIX LMS is a cloud-based training dashboard tool to help you easily manage large training programs with a huge number of learners. You can create unlimited courses and incorporate PowerPoint, SCORM, PDF, and CSV files. It also has a visual dashboard so you can keep track of different statistics, such as completion rates, top performers, and course activity. To enable training anywhere, IPIX LMS also offers apps on Android and iOS with full features to help take your corporate learning anywhere.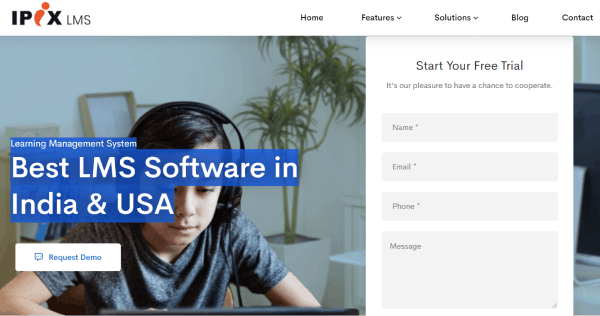 Features:
Learner dashboard

Course authoring

Mobile management
Cost: Paid plans
Training Dashboard Tool #8 – Bridge
Bridge is training dashboard software that focuses on upskilling employees through an individualized learning experience. Apart from being able to upload and edit SCORM content, you can also create your courses, design onboarding programs, or deliver compliance training content in just a few clicks through the platform's native authoring tool. You can also incorporate social learning and peer engagement into your team's training through Bridge's video role-playing feature. In addition, the training software's analytics dashboards give you insight into your employees' performance data in PDF files, allowing you to come up with strategies to address possible learning gaps and evaluate current knowledge levels.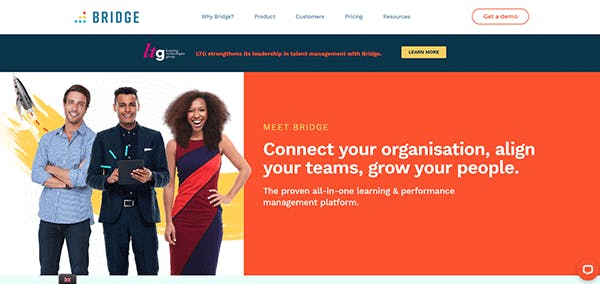 Features:
Learning paths

Analytics dashboard

Upskilling courses

Authoring tool
Cost: Starts at USD per month
Training Dashboard Tool #9 – Auzmor Learn
As an LMS platform, Auzmor Learn allows you to create courses, deploy learning content, and monitor employee performance with ease, even without coding knowledge or technical design skills. With its easy-to-use course builder, you can create your training materials or customize courses using templates from their expansive lesson library on the LMS software. This training dashboard platform automatically adjusts lessons for any screen size, so your employees can complete their assigned learning materials on any device. On the other hand, Auzmor Learn's real-time reporting dashboard and customized analytics features can help you track overall employee training progress, monitor course completion rates, identify learning trends and address knowledge gaps.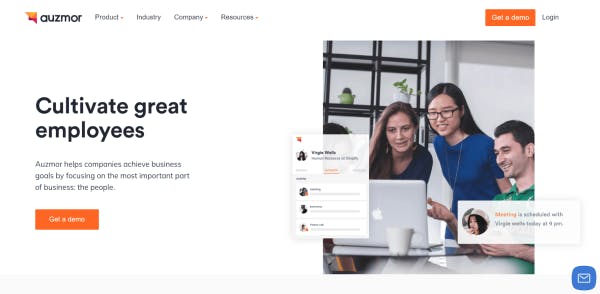 Features:
Cost: Paid plans
Training Dashboard Tool #10 – GoSkills
GoSkills is a free training dashboard tool designed to manage all your training needs in one place. Trainers can create new customizable courses on the platform or import existing ones. It also promotes gamification through coins, daily streak goals, and status tiers, which you can customize based on your preferences. GoSkills also includes easy-to-understand reports and a course tracking dashboard to check on your learners' progress.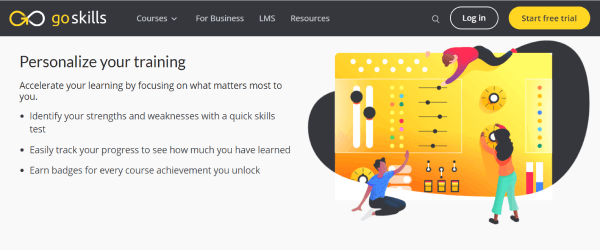 Features:
Cost: Free