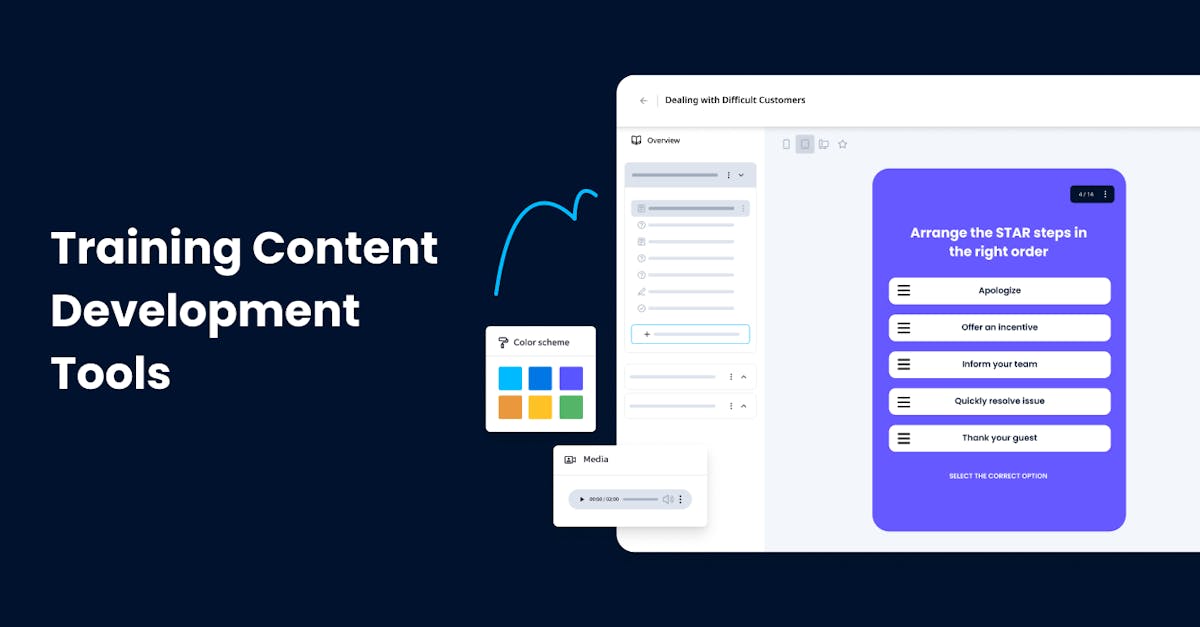 Training content development tools are the stepping stones to creating and designing effective and engaging training materials. However, with so many options on the market, training managers are frequently stumped when it comes to choosing the best tool for their organization. To lend a helping hand, we've done the research for you and compared the key features as well as the price of some of the best training content development tools of today. 
1. EdApp
EdApp is a top-notch training content development tool that is well-known among industry leaders for its feature package and training content creation capabilities. Here, creating and designing your training content is easy and hassle-free, thanks to its free authoring tool. Simply apply your branding, author your templates and construct your lessons, and off you go. EdApp can also help you find a template that has been marked effective by authors around the world, determine a template sequence optimal for maximum retention, and suggest the best placement of questions for course quizzes and assessments. It also offers a free course library where you'll find courses like manager soft skills, active shooter training courses, digital marketing courses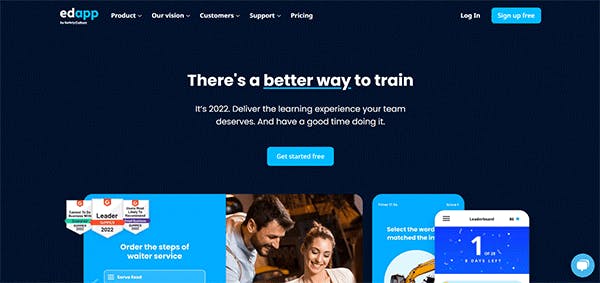 Perhaps you're a huge fan of Canva? Then you're in luck as EdApp has also brought the magic of this graphic design program to its authoring tool. This means you can add and use Canva's free and paid stock photography, fonts, illustrations, and templates to your EdApp lessons, ensuring an engaging and personalized training program that your team will surely enjoy.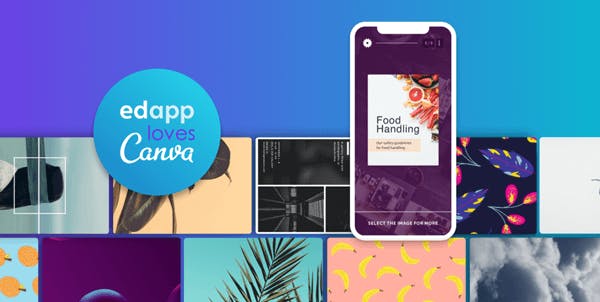 EdApp's mobile learning solution ensures that all training content developed in this platform is fully responsive and perfectly formatted for both iOS and Android devices, as well as in any web browser of your choice. This gives you total flexibility when it comes to lesson delivery. No knowledge of coding, scripting, or any other complex concept is required. If you prefer, you can also send over your training materials to EdApp's instructional designer team to create effective microlessons.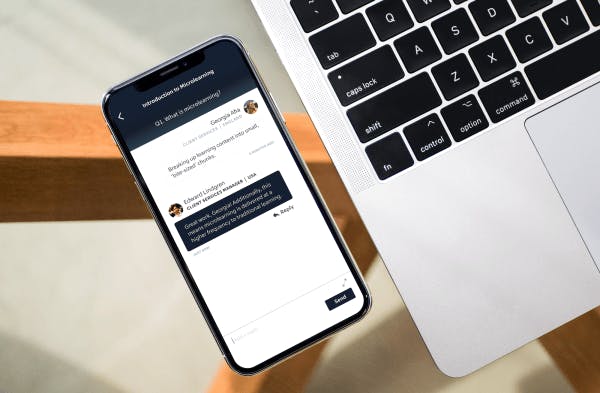 Cost: Free

Key features: User-friendly training content development capabilities, data-driven authoring tool, Canva integration, mobile-responsiveness
Sign up for free and start using the best training content development tool!
2. Composica
Composica is also a recommended training content development tool that can help you go above and beyond your traditional and monotonous online training. With authoring freedom as its hallmark, you'll have complete control over your course design and behavior. There's no need to worry about limited, form-based authoring or restrictive course templates—any content can be easily styled and modified to your heart's content. For higher engagement and interactivity, you can also use this platform to launch quizzes and fun games and collaborate on a project with your team.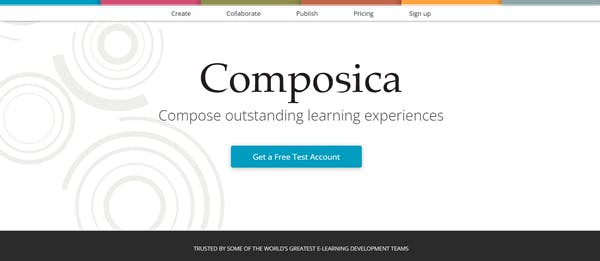 All Composica-authored and published courses are also compatible with any modern platform and browser. This gives you the ultimate peace of mind knowing that your content will look functional and visually pleasing, whether your learner is using a desktop or mobile device. 
Cost: 9 USD/ month

Key features: Flexible authoring, quizzes and games, collaboration capabilities, course compatibility with any modern platform and browser
3. Vmaker
Creating training videos can be challenging, and creating engaging training videos can be even more challenging. But with Vmaker, an advanced screen recording, and video creation tool, you can easily make training videos that your audience will love watching. You can create video training programs like communication skills training, DEI training, and HR management training courses by recording your screen, webcam, or both, with audio narration, mouse annotations, virtual background, frames, filters, and more. And once you finish recording, you can give a professional touch to your videos with Vmaker's built-in video editing suite, where you can add subtitles, transitions, music, photos, scenes, and more. Not just that, since Vmaker comes from the family of Animaker, you can also add animated scenes to your videos.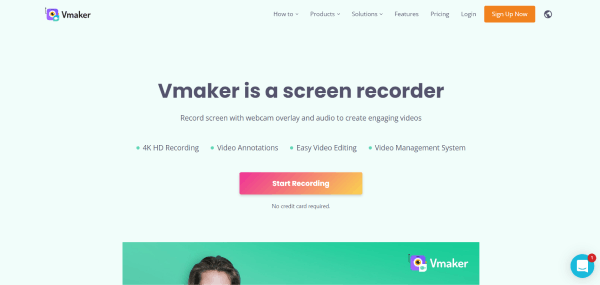 Cost: USD per month per user

Key Features: User-friendly authoring features, branding solutions, powerful video editing capabilities
4. Knowbly
Knowbly is noted for its easy-to-use authoring application, which is great for training managers who are just beginning to explore the world of online learning. Jumpstart building your courses using their pre-built templates, so you no longer have to spend too much time starting from scratch. Don't hesitate to take advantage of its interactive tools such as video and audio recording, image editing, and flashcards to ensure that your students are getting more than static learning resources. You can also build interactive games and quizzes, or even add infographics and video simulations.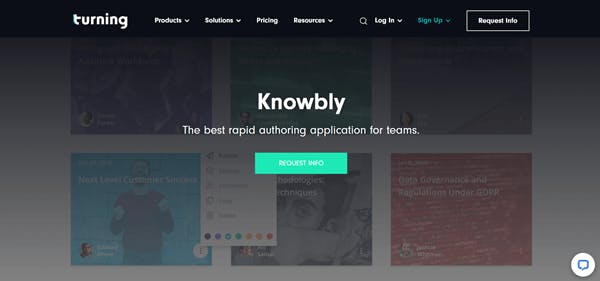 All outputs produced through Knowbly work seamlessly in any learning environment, from desktops to mobile devices. You can also publish your lessons in SCORM format, so you can share them using your own learning management systems if you have one.
Cost: Starts at 95 USD per author per year

Key features: Pre-built templates, interactive tools, interactive games and quizzes, infographics, video simulations, SCORM-compliant courses
5. Envato Elements
These days, online learners have so many options, and creating rich and varied assets is essential if you want to have and hold their attention. This includes everything from explainer and slideshow videos, to podcasts, presentations, and data visualizations. You can create all of this and more with a subscription to Envato Elements, a one-stop shop for digital assets, used by marketers, designers, and video makers. You may explore its library of education resources and templates to find everything you need to create your online content, whether it's a logo for your learning series, photos to illustrate your key messages, or graphic templates to speed up your process.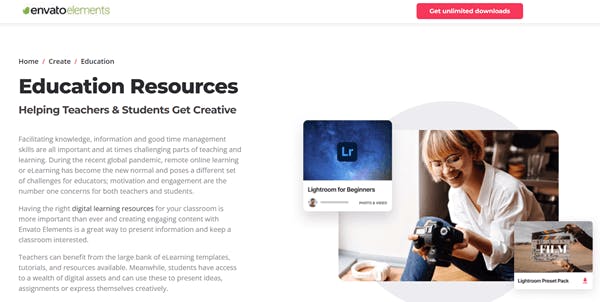 Cost: 1.50/ member (Student/Teacher Price)

Key features: Course creator with varied assets, education resources, templates
6. Clipchamp
Clipchamp is a web-based video editor that can help you create training videos that are more engaging than dry communication techniques, such as multiple PPT slides and text-heavy PDFs. With it, you can put together the right combination of audio and visuals to keep trainees or students interested and informed with all the important information you wish to share. It has a built-in recorder that lets you capture your screen or webcam, perfect for demonstrations. This free editor also has realistic AI voices in 70 languages that you can use to create instant voiceovers. If it's your first time or you need a few ideas for creating training content, Clipchamp has easy-to-customize templates and stock media to help you get started.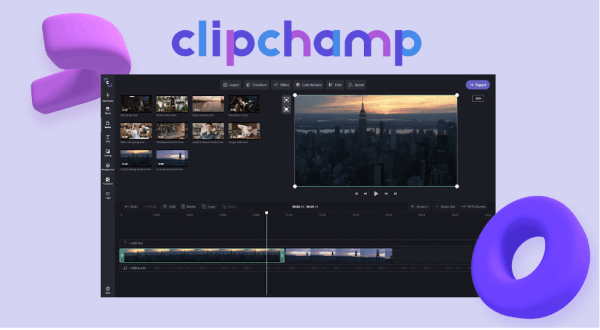 Cost: Free, pricing plans start at per month

Key Features: Screen and webcam recorder, text-to-speech AI voiceovers
7. Camtasia 
You can also jazz up your online training with Camtasia, a training content development tool that can help you produce multimedia training packages in SCORM format. This tool gives you the ultimate flexibility to do a variety of things, including recording anything on your computer screen, capturing video or audio directly from your web camera, and adding unique effects and filters, to name a few. There's nothing to fret about this tool as it's engineered for easy use. With its pre-built video templates and simple drag-and-drop content editor, developing your video training content will be a walk in the park.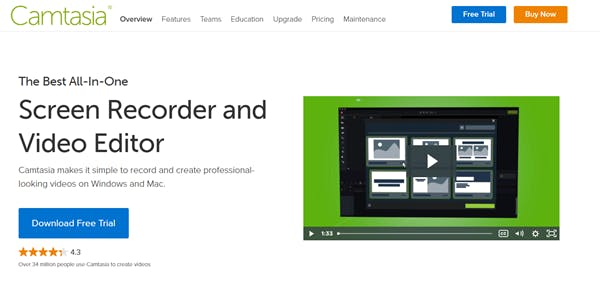 Cost: 99.99 USD

Key features: SCORM-compliant multimedia training packages, screen recording, webcam capture, special effects and filters, pre-built video templates, drag-and-drop editor
8. Unlock:Learn
Unlock:Learn is another training content development tool that is focused on providing a user-friendly experience for training managers and course content authors. Whether you need to create onboarding materials for your new hires or provide refresher training for your existing staff, this platform makes the entire content creation process a breeze. Just upload your content, design to match your brand requirements, select the order for delivery, and assign it to your learners. You can also add some quizzes and surveys to increase engagement and monitor their learning progress.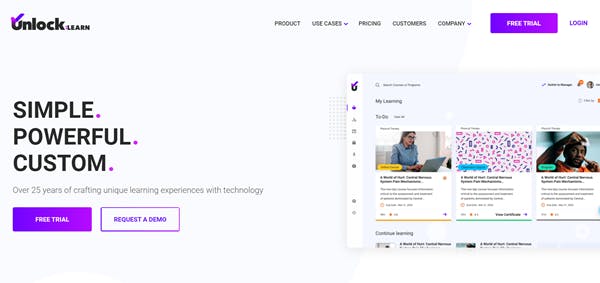 Cost: 0 USD per year per employee

Key Features: User-friendly authoring capabilities, branding solutions, role-based learning, quizzes and surveys
9. AdaptiveU
AdaptiveU is also an excellent training content development tool that can help you create tailored learning tracks for your team and build custom courses like leadership training, marketing training, and HR management training courses. The process is quick and simple – just copy and paste your content, add links to relevant articles, and attach images or videos. If needed, you can also include pre-recorded video lessons with the best instructors to train the newbies in your organization, eliminating the hassle of organizing face-to-face sessions. The only con here is that it lacks a design customization function, so you may have to spend more time building your courses for your training programs. 
Cost: Free, pricing plans start at 5 USD per month

Key Features: Custom course creation, tailored learning tracks, pre-recorded video lessons
10. ProProfs
ProProfs is designed to help training consultants ease up the process of creating training content. Its course creator allows you to create courses and quizzes with hundreds of available templates and media content. It provides a premium course library available with pre-made courses on topics such as compliance training resources, customer service, and many more that you can easily deploy to your personnel. A collaborative learning environment is also promoted through features like discussion forums and virtual classrooms. Through its training management system, you're able to efficiently streamline processes in developing training materials as well as track the progress of each employee.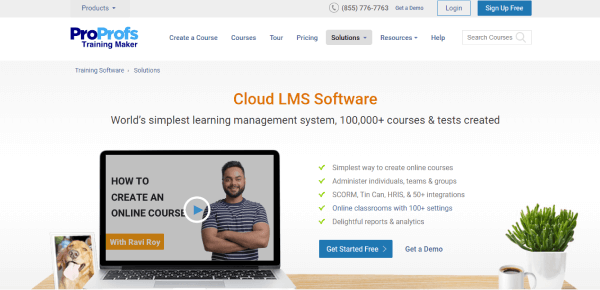 Cost: Pricing plans start at .5 USD per month

Key Features: Course and quiz creation, pre-made templates and media content, course library, ready-made courses, discussion forums, virtual classrooms
11. Crowd Wisdom
Crowd Wisdom uses the best online learning technology to help training managers like you foster employee growth and development and provide rich learning experiences for your team. There are a lot of things that you can accomplish from using this tool. You can build personalized courses based on your employee's objectives, competency goals, and certificate paths. You can even deliver them in a variety of formats, including microlearning, live online, and webinars. To motivate them to complete their training, you can also issue them certificates that they can include in their microcredentials.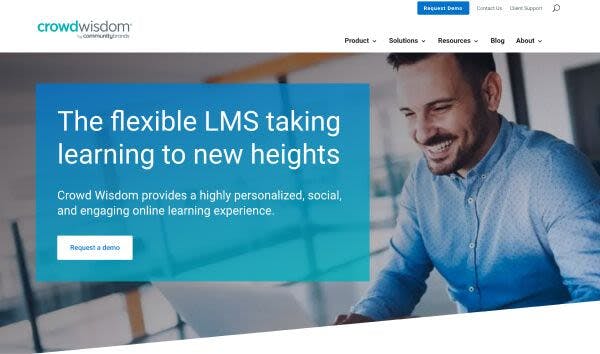 This tool has no free version, but it offers a free trial and personal demo so that you can first try their training solutions before committing to their paid plans.
Cost: Pricing plans available upon request

Key Features: Personalized courses, microlearning, live online, and webinars, course certificates
You may also be interested in: