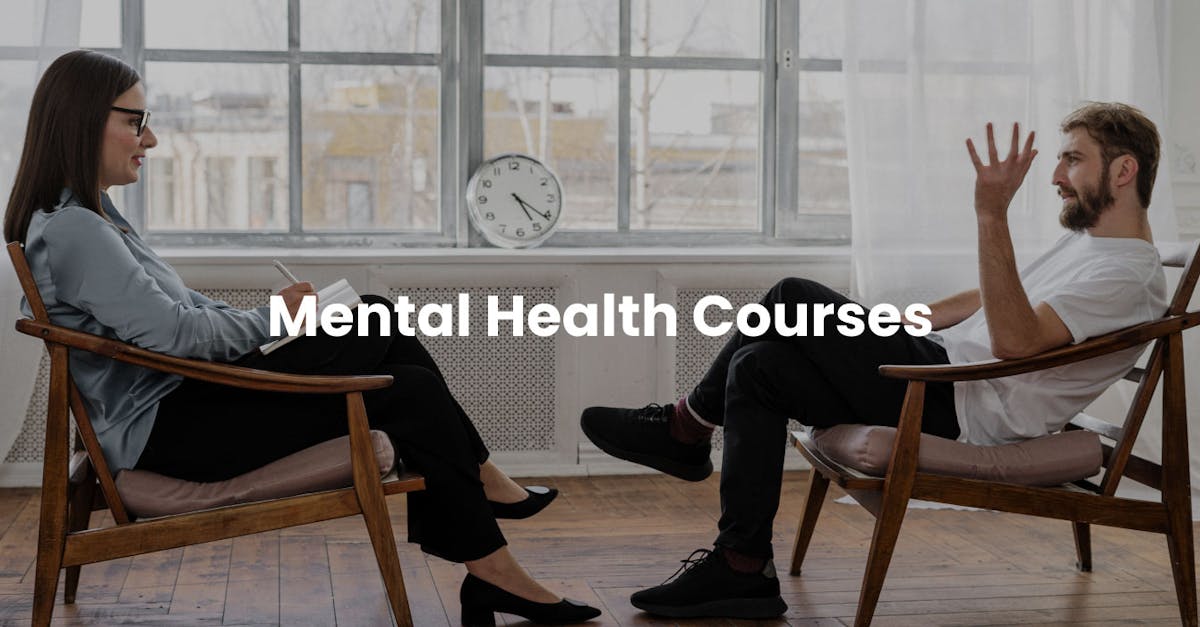 In the times we've been living in, mental health and well-being have come to the forefront of many conversations. This has occurred at an accelerated rate due to the isolation that has been caused by Covid-19. However, there are also many other reasons that we should be concerned about mental health, mental health problems, mental health conditions, and mental health services. 
One of the best ways to deal with our mental health and mental well-being is to acknowledge it's an issue and seek to confront it. This is where mental health training courses come in. These can help us to understand common mental health conditions and deal with them in a supportive way. The cool thing is that when it's done right, it helps break down the stigma that can sometimes surround mental health issues. 
Mental health courses also teach people to recognize warning signs for more complicated mental health matters like depression, anxiety, workplace bullying, cyberbullying, trauma, PTSD, and the like. Proper mental health training gives people the confidence to spot the signs, look out for each other, and be there when someone might need a helping hand.
What is mental health and why is it important to train on it?
Overall emotional, psychological, and social well-being make up people's mental health. It is what influences their thoughts, emotions, and even behavior! And get this—it has a significant impact on how they handle stress, interact with others, and make decisions for themselves.
Mental health can also be affected by a lot of things, including physical health, daily living, relationships, socioeconomic, and environmental factors. It's important to train your employees on this topic as it helps them explore how mental health challenges like anxiety, depression, and trauma can affect an employee's daily life. 
Through training, they'll be able to share tips on how to have respectful, empathetic, and caring conversations about mental health. Your team members will also learn how to look after their personal mental health, which involves balancing responsibilities, keeping a work-life balance, and seeking proper care if needed.
Fortunately, there are many great mental health courses online that can help us get through our mental health issues, such as depression and anxiety, and other mental disorders. For this article, let's take a look at some of the best courses out there for learning about mental health.
1. Mental Health in the Workplace (EdApp)
At the top of our list is a free online mental health training called Mental Health in the Workplace. This course puts a spotlight on mental health issues in order to empower management to address mental health issues at work. Management will learn to spot mental illness, prevent it from starting, intervene when needed, and maintain a culture where employees with mental health and behavioral health issues are supported, such as substance-use, PTSD, schizophrenia, bipolar disorder, and more traumatic disorders.
Compared to other mental health courses online, this course has all the advantages of a modern learning management system (LMS). If you're looking to host this for managers of your own company, you can easily set up a user group exclusive to them in the system. You can then monitor their progress and completion rate on the course. 
Best of all, EdApp is free, so you can get started right away. Just register for the site and you are ready to go.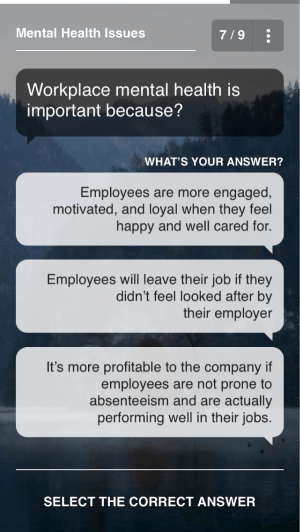 2. Living a Resilient Life (EdApp)
Another great course is called Living a Resilient Life. This course focuses on teaching methods of resilience as a way to prevent and build strength for mental health. It does so by teaching people to look into every facet of their lives and face them with resilience.
Also hosted on EdApp, this course has numerous powerful features. This includes being created in a mobile teaching application. That means you can participate from any device, not just a standalone PC. So, feel free to take this course with you wherever you go so you can constantly refer to it when you need to be resilient.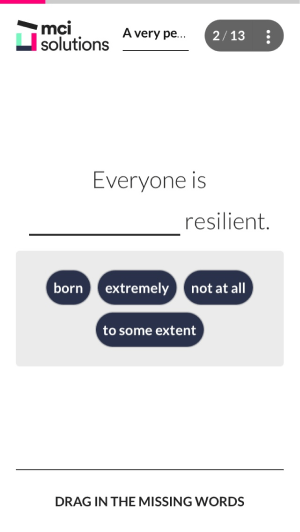 3. Mental Medicine (EdApp)
Another good course for mental health is Mental Medicine. This course is composed of 5 micro courses. They aim to keep you physically, financially, and emotionally fit during stressful times. The wisdom for this course comes from conversations with retired Indian Army Commandos, who go by the mantra: "When the going gets tough, the tough get going."
Like the other two top courses, this one is also featured on the EdApp LMS. That is how the course can successfully make use of the microlearning format. These bite-sized courses allow for learners to intake as much as they need in a single session so that they are not overloaded at once with new information. 
Just because they are micro-lessons, though, does not mean they lack a punch. They are fully interactive and include numerous content types as well as assessment activities. It's the perfect mix of ancient wisdom with new technology.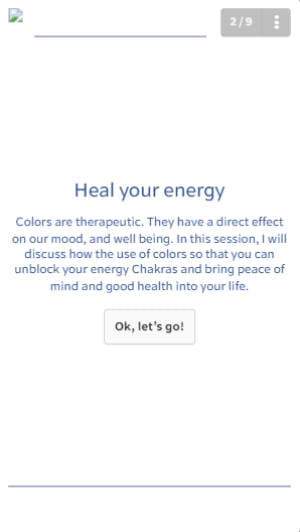 4. 'Talk to me' – Improving mental health and suicide prevention in young adults (edX)
Another relevant course is 'Talk to me': Improving Mental Health and Suicide Prevention in Young Adults. CurtinX put together this introductory course to help define what mental health is along with the impact of stress on mental health. According to CurtinX, poor health affects one in four people and young adults are particularly susceptible. Drawing on the staggering facts, this course aims to arm learners with the tools they need to confidently approach the topic of mental health, particularly for someone who might be struggling.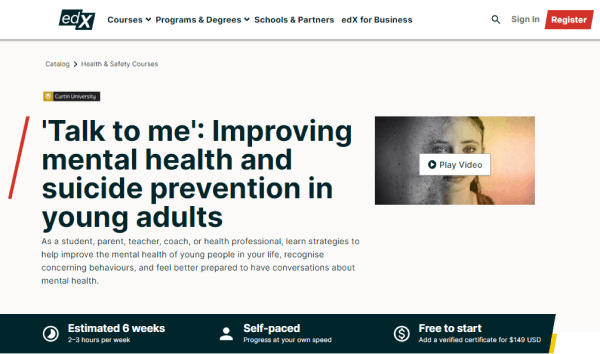 5. Mind Control – Managing your Mental Health During Covid-19 (Coursera)
Another course to consider is Mind Control: Managing Your Mental Health during Covid-19. If you have been hit hard by the pandemic, then this course is targeted to you. You will learn about how anxiety is formed and what you can do to control it. You will also see how your environment can affect anxiety and manage the effects of isolation. 

6. Health and Wellbeing (EdApp)
Another great course offered on the EdApp platform is Health and Wellbeing. This practical course gives advice and tips to help people understand what they need to do to be resilient. You will learn about all the essential skills to feel good about yourself and perform well.
You can also take advantage of multimodal learning by using this mental health course. Instead of just a static presentation of text and images, this course engages through exciting and interactive visual displays, such as tapping over images to reveal information and accepting touch input to draw on the screen to select answers.
There are also interactive games throughout, such as word jumbles. This course will keep learners entertained as they become more informed about mental health.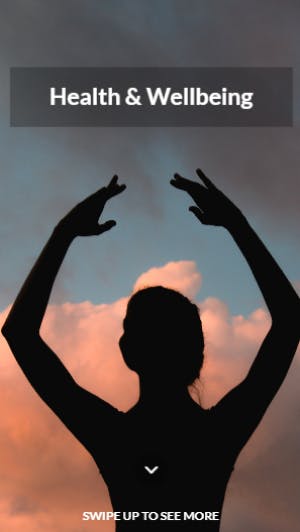 7. Mindfulness for Wellbeing and Peak Performance (Future Learn)
You can also learn a lot about mental health from the course called Mindfulness for Wellbeing and Peak Performance. This is a 4-week course that teaches you to deliberately pay attention to reduce anxiety. You will learn about meditation, stress reduction, psychotherapy, and improving productivity.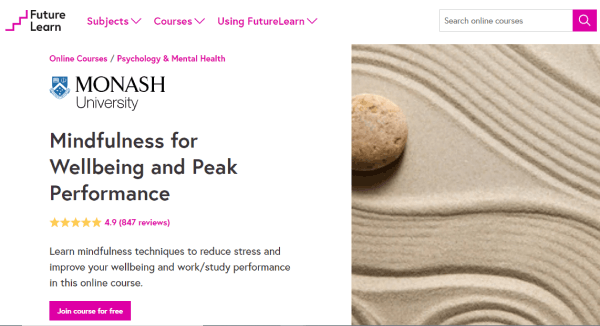 8. Talkspace
Another great place to learn about mental health online is Talkspace. This is not a course per se, but rather a service. You can join the site, and then you will be connected to others who can help you through conversation. It is not free, but can be covered by certain insurance.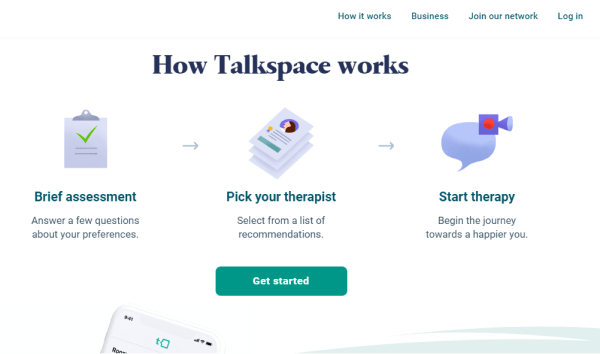 9. The Social Context of Mental Health and Illness (Coursera)
One final course to consider is The Social Context of Mental Health and Illness. This course helps us put our definitions of mental health into the context of the societal norms and attitudes of the times we live in. This can give you a broader view on mental health and illness by looking outside your own cultural perspective.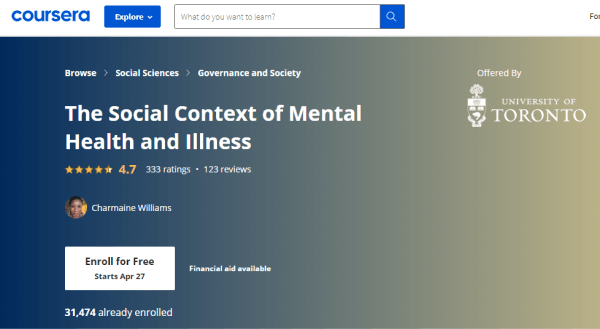 10. Authentic Resilience in Trying Times (EdApp)
Another course that is relevant due to Covid-19 is Authentic Resilience in Trying Times. This course focuses on giving you the tools to not only cope but also flourish during difficult times. It makes use of the science of psychology to teach resilience.
Like the other top courses on mental health. This one is also hosted on the EdApp platform. Another great thing about this platform is that the courses you import are editable. That means if you want to add extra content or assessments, you can easily drop them into the course by using EdApp's intuitive authoring tool.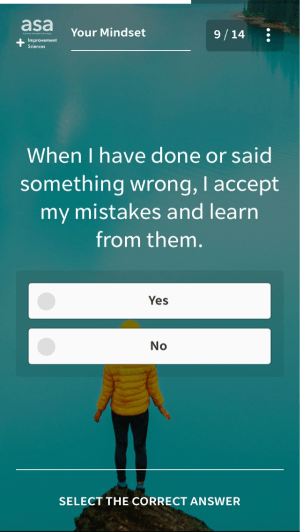 Conclusion
We have seen in this article that there are all sorts of resources out there that can help us with our mental health. In some ways, the pandemic has brought about more attention to mental health related to isolation, but it has also accelerated the growth of online tools to deal with it. How do you like to learn about mental health?
You might also be interested in:
Free courseware: Lockdown Care Package
Wellness Month: New editable and free courseware added
Other free course lists