In this article, we will look at 10 of the top customer service training ideas. We will see why they are useful and also see how we can help train in those areas. So, let's get started.
1. Start right away
The first idea to consider is that training should start as soon as possible. Any time wasted means potential customers interacting with customer service representatives who may not be operating at their full potential.
Of course, time should be spent to make sure you have an effective training regimen. But as soon as you feel ready enough, training should commence.
A quick way to get training up and running is through using a learning management system (LMS). One of the most popular LMS out there is the free-to-use EdApp. It's also extremely intuitive and can have you creating courses in minutes with its simple drag-and-drop interface. Using EdApp can launch your customer service training right away.
2. Icebreakers
Icebreakers are a great way to get people to know each other and become comfortable. This is almost an essential part of creating any training program or learning environment. With icebreakers, there can be an extended period of awkwardness between participants in the training.
An icebreaker activity involves some sort of light-hearted interaction, such as playing the game Two Truths and a Lie or having participants survey each other.
With an LMS like EdApp, you can also get your trainees to engage in social interaction. That's because EdApp has social features like Discussions and Assignments. There you can assign your trainees to engage with others to break the ice.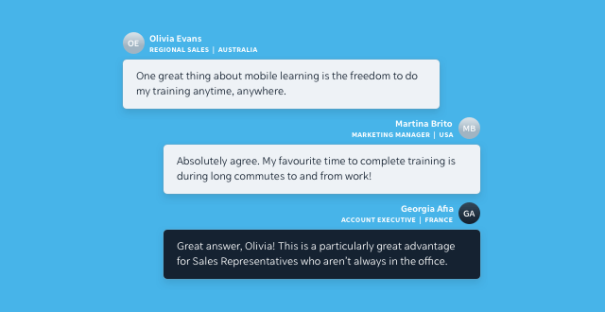 3. Utilize technology
Another thing that customer service training need is to utilize the latest technology. Your younger customer service representatives may already be fluent in using various forms of technology, such as accomplishing all their tasks through mobile phones, but other workers may not be so proficient. Your technology should enable simpler, smarter training (not the other way around), making it easy for all team members to use.
Helping them to utilize technology can allow them to maximize their training. A mobile-first LMS, like EdApp, can also assist in this. That's because it is designed to be adaptive to any screen size. That way, learners can do their lessons on-the-go as easily as they can sitting at a computer.
4. Social media training
Many customers like to contact you through social media. However, there are new social media sites appearing all the time. Getting your customer service employees current with all the new social media sites and the norms associated with each takes special training.
Having pre-built training courses that you can just plug into with your LMS can be very helpful in this situation. For example, the ready-made course Social Media and Electronic Communication (captured below) can be imported into your LMS and pushed to your learners within minutes.
5. Product demonstrations
Keeping track of all the products and services that your company offers can be a time-consuming process for customer service representatives. In today's constantly changing world, it can be hard to keep up. Therefore, it's important that representatives are shown product demonstrations so that they know what's going on.
A good LMS will help you push out those product demonstrations easily to all the customer service reps that need them. This can be accomplished with microlearning. These are bite-sized lessons that can be pushed out at any time to educate employees on new products or services.
6. Cross-team and intra-team collaboration
Cross-team and intra-team collaboration is another great idea for customer service training. This is also a form of social learning which can be effective because it increases motivation as well as puts learning into a different context.
This type of collaboration can lead to gamified learning. This is where learners work together to achieve a goal with some type of reward. This can be a real-world reward, such as a gift certificate. Working together with a group makes achieving the reward even more satisfying.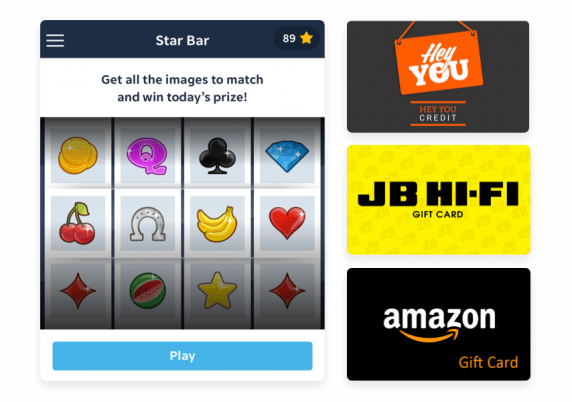 7. Role-play to understand the customer
Understanding the customer is something that can be helped through role-play. There are all sorts of different types of role-plays that can be done, such as role-playing angry customers, different types of telephone calls, or some sort of crisis.
An LMS like EdApp can help with this through more of its social learning options. Live teleconferencing support lets trainers communicate over distances in real-time so they can engage in these sorts of activities.
8. Stress-reduction techniques
Since customer service workers can get tense from dealing with irate customers, another great idea to include in customer service training is stress-reduction techniques. This can involve teaching them techniques like taking deep breaths, getting away from their desks, or listening to music.
As with other ideas, you can freely steal content from the extensive course library at EdApp, such as using the course called Managing Leadership Stress. Using these pre-built courses will lower your own stress as you have less to deal with when creating courses.
9. Quality assurance
Training can also be included for quality assurance. Some ideas for this include having your customer service representatives listen to or watch recorded customer service interactions and then offer their own assessments. This can help get perspective on what to do or not do in certain situations.
Quality assurance training can also be found in the free, editable course library of EdApp. The course called Quality Control gives a good overview for learners about what it takes to ensure quality in an organization.
10. Provide additional learning opportunities
One last idea for customer service training that we will discuss in this article is about remembering to provide additional learning opportunities. This means that after their training is complete, they will not feel like they have reached the end of the road in regards to their learning opportunities.
As with many of the other ideas listed here, there are numerous other courses available for free on EdApp. This will ensure that your customer service trainees never run out of ways to improve.
Why improve customer service training?
Great customer service is not a skill that all people are born with. But like any other skill, practice in the presence of a competent educator will help take average customer service employees to a whole new level.
Start Deploying Today the best customer service training courses for your teams
Conclusion
We have explored several ideas for customer service training in this article. We have also seen how an LMS like EdApp can aid with customer service training. What other tips for customer service training do you have?