Training for asbestos awareness is an essential part of any employee working in maintenance. It's not only important for health, but it's also part of the law. The Occupation Safety and Health Administration (OSHA) requires employers to participate in an employee training program for asbestos if they risk being exposed to it.
Luckily, there are numerous asbestos awareness courses out there that can help prepare workers for this. In this article, we will take a look at some of the top options out there for asbestos awareness. So, let's get started!
1. Asbestos Awareness
The best asbestos awareness course can be found on EdApp which is a learning management system (LMS) designed for training employees. Their course called Asbestos Awareness is just one of the many free courses that they offer for worker training.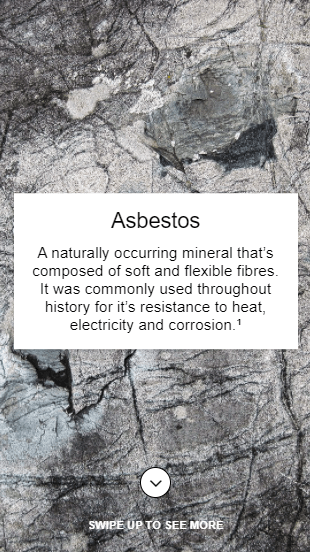 With Asbestos Awareness, you learn all about the dangers of working with asbestos. You will also learn how to identify asbestos, the type of personal protective equipment to use, and the proper removal & disposal of asbestos.
What makes this course so useful is that it's housed in EdApp which is a full-featured LMS. It has all sorts of functionality that improves learning, such as the use of microlearning and spaced repetition. This means that learning modules are presented in easy-to-consume pieces and at appropriate intervals to maximize learning potential. With EdApp, you may start by using their course on asbestos, and later find that there are numerous courses to help train your employees in other areas.
2. OSHA Asbestos Awareness
Another good course for learning about asbestos comes from the Hazmat School. They offer a 2-hour course called OSHA Asbestos Awareness. This course satisfies the requirements set out by OSHA in 29 CFR 1926.1101. That means that employees who take this course can be involved in cleaning up asbestos-containing waste and debris.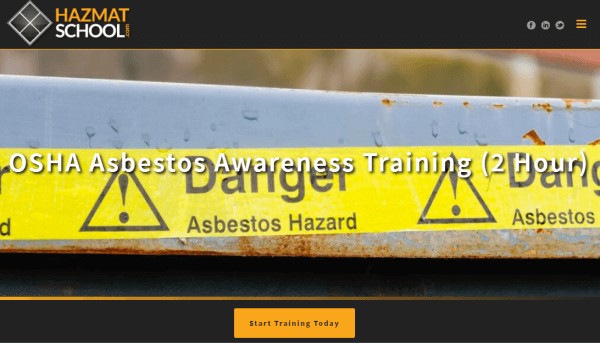 This training uses interactive PowerPoint courses with audio to deliver its material. While it's not as effective as using a powerful solution like EdApp, it still can give learners a good opportunity to absorb the material. You will also have access to a large alumni network upon completion.
3. Asbestos Awareness Online
The Asbestos Awareness Online course from CHC Training is another 2-hour asbestos awareness course that complies with OSHA regulatory standards. Being online, the course is self-paced and can be finished within 30 days of enrollment.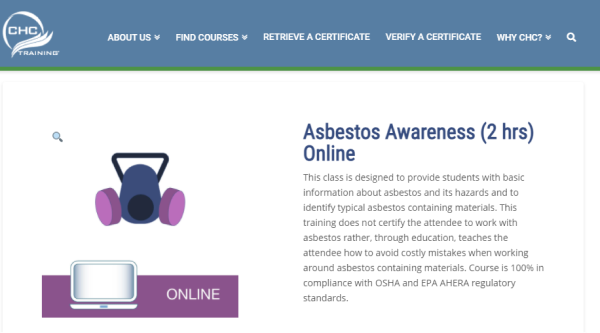 Enrolling in the course includes receiving a course manual and access to their team of industry experts and accredited instructors. In addition to video, the courses also include interactive elements like games, worksheets, and virtual reality modules.
4. Two Hour Asbestos Awareness Training
You can also receive training for asbestos from Haz Trainer in their asbestos awareness course called Two Hour Asbestos Awareness Training. This training utilizes video learning as it consists of video clips with fill-in-the-blank notes with answer choices.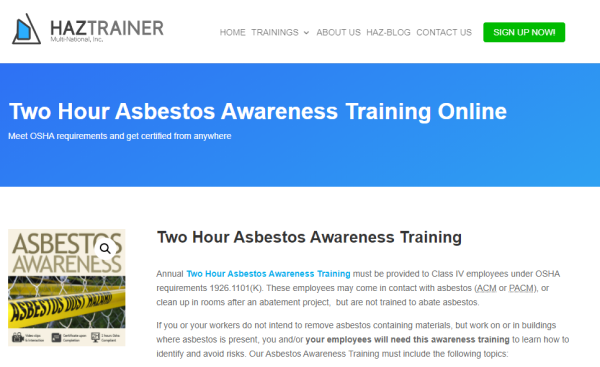 This course also includes gamification, as learners can accumulate points that allow them to spin a wheel to win gift cards. This is similar to gamification in EdApp, which lets you award learners with real-life rewards like gift cards.
5. Asbestos Safety
Another place to find asbestos training is at the OSHAcademy's course called Asbestos Safety. This asbestos awareness course is divided into 5 modules that include topics such as asbestos basics, employer responsibilities, and asbestos exposure control planning. You can receive a free PDF study guide, but you'll need to register to take the final exam and purchase a course certificate.
Lessons in each module of this course include text, graphics, and video. Each module has a quiz at the end where you can immediately check for learning. However, it does not include a detailed LMS to keep track of your progress.
6. Asbestos Hazard Emergency Response Act Refresher
We can also find a good asbestos awareness course from The Asbestos Institute. They develop courses that comply with the Asbestos Hazard Emergency Response Act (AHERA). Unfortunately, they only offer refresher courses online, while the initial courses must still be done in the classroom.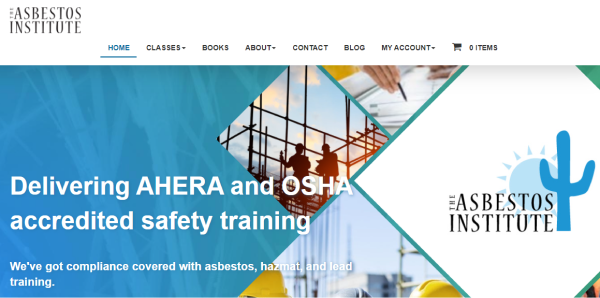 Their online courses make use of an LMS, but use the same materials as their in-person classes. One advantage is their multi-lingual approach which offers courses in Spanish.
7. Asbestos Awareness Training
Another asbestos training program is offered by Certify Me. Their Asbestos Awareness Training is an easy way to get certified online which includes four different class levels. The first involves removing asbestos in the most dangerous situations involving thermal insulation, while other classes cover topics like removing asbestos in flooring, doing repair & maintenance work, and doing cleanup.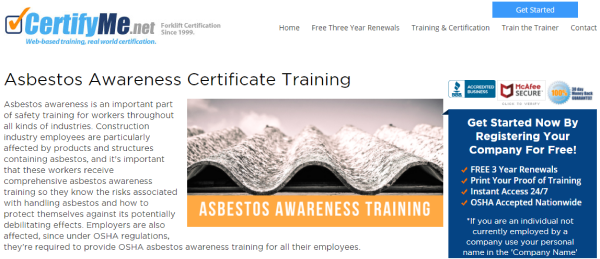 Finishing each class involves 60 minutes of instruction and an exam that you need to pass. Upon completion, learners can download and print out their OSHA-compliant asbestos awareness certification.
8. Asbestos Building Inspector Initial
You can find another asbestos awareness course offered by Zack Academy called Asbestos Building Inspector Initial. This is a hands-on course that does not offer an online component, however. Courses are offered all over the United States, though. In addition, they are available to do in-house training upon request.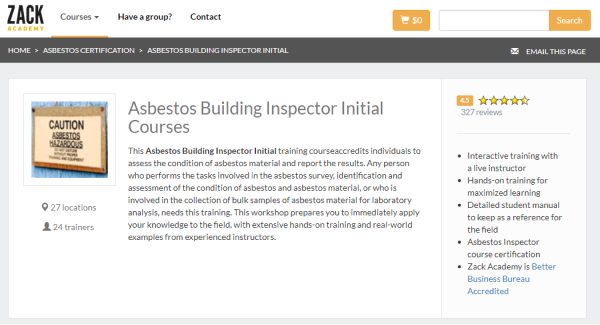 9. Asbestos Online Training
You can also find asbestos awareness courses for Asbestos Online Training at the Asbestos School website. Like some other courses, they only offer refresher courses for trainees that need to renew their license, not for those looking to earn their initial certification.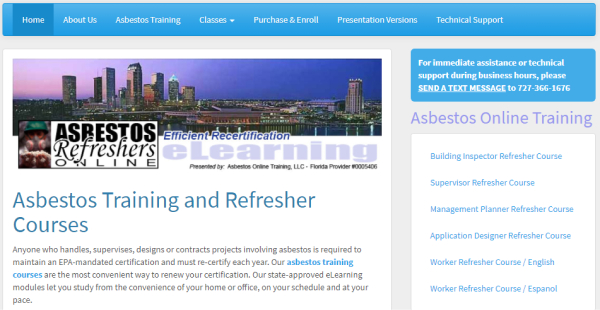 The courses are four hours long each and include a final exam. They are also available in Spanish.
10. Asbestos Awareness Online
One final asbestos awareness course to consider is Safety Unlimited's Asbestos Awareness Online course. This course allows learners up to six months to finish their training. Learners will have access to instructors at any time, and the course is narrated all the way through.
A final exam is included at the end which needs to be passed before a certificate is issued. However, the certificate does not cover workplace situations that require using personal protective equipment (PPE), so some live training will also be required.