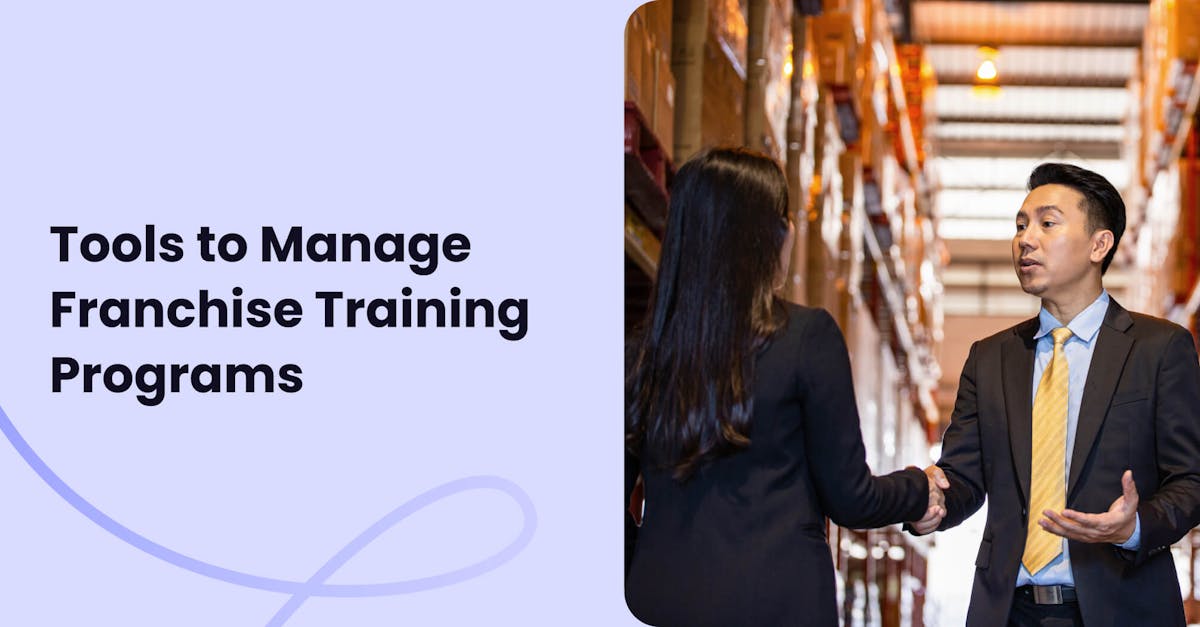 Using tools to manage franchise training programs helps ensure consistency in business operations regardless of location. This is important for maintaining the company's brand and reputation. To help your franchise business succeed, here are the best tools you can use for your training program.
Tool to Manage Franchise Training Programs #1 – EdApp
EdApp makes it to the top of the list as the best tool to manage franchise training programs. You'll have access to a library of expert-made courses that you can edit and customize as needed. Its course authoring tool uses a drag-and-drop functionality with practically no learning curve. There are also over 80 templates to choose from if you decide to create a course from scratch.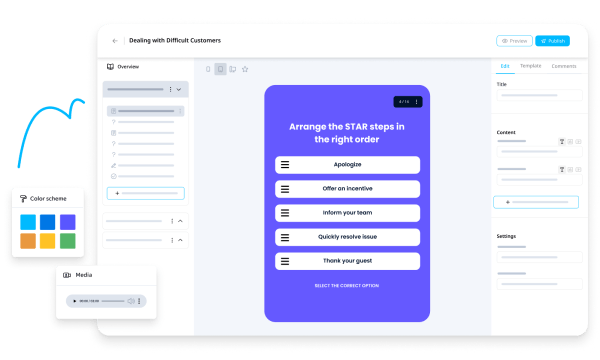 Whether your team or external contractors are off-site, fully remote, or hybrid, they can easily access live training via video conferencing through EdApp's virtual classroom. Make training available – even after the fact. Simply record your live session and share it in-lesson with your team. So they can access and revisit important information and concepts when they need it.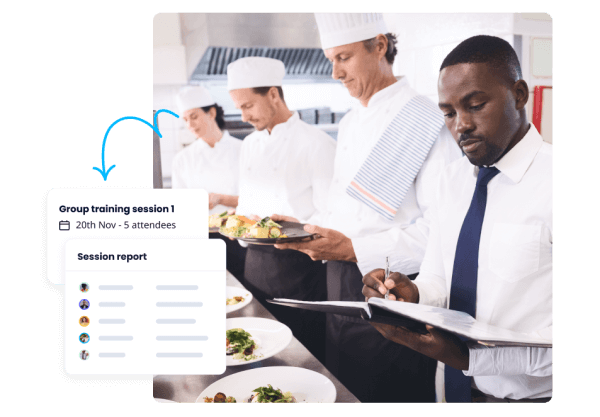 EdApp knows that it takes time to create great content. That's why they can build your courses for you so you can launch expertly-designed training for your teams, faster. Take advantage of their course creation services and have training material in no time for your franchise training program.
Cost: Free
Key features:
Editable course library

Virtual classroom

Course creation services
Sign up for Free and Start Using the Best Tool to Manage Franchise Training Programs Today!
Tool to Manage Franchise Training Programs #2 – NetExam
NetExam is a training software that you can use to create franchising courses, modules, and exam question banks. This franchise software is housed in a user-friendly, web-based environment that can be customized to your specific business needs. It provides a complete localization suite that lets you translate your course materials into 30+ languages. You can include content such as videos, audio, PPT, PDF, and HTML. If you have existing content on other platforms, you'll be glad to know that it supports SCORM, AICC, and xAPI.

Cost: Available upon request
Key features:
Language translation

Multiple digital format support

Multiple elearning software specification support
Tool to Manage Franchise Training Programs #3 – Learnetic
Learnetic is another powerful tool to manage franchise training programs because of the many features it offers. Its mAuthor is a What You See Is What You Get (WYSIWYG) editor with an easy-to-use interface. This elearning authoring software also comes with a set of ready-made templates, which can be edited as you see fit, and lets you create your own set of customizable templates. Learning content can be accessed both offline and online, and on any operating system, including mobile devices.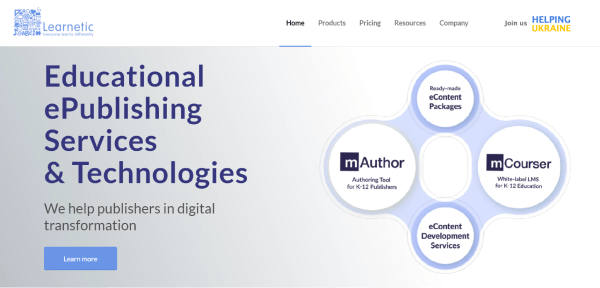 Cost: Available upon request
Key features:
Tool to Manage Franchise Training Programs #4 – LearningZen
LearningZen comes with an easy-to-use course creator to help new franchisees create their training program. To make learners feel right at home, you can set up a custom-branded login page to showcase your brand. Creating your first course is made easy thanks to its course builder which guides you along the way when designing your lessons. You can include different formats, such as Word, PowerPoint, video, audio, pictures, embed codes, and other downloadable files into your lessons.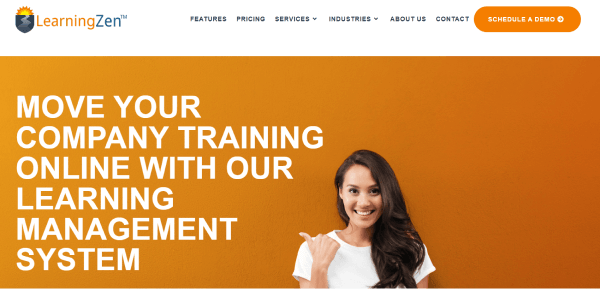 Cost: Starts at 399 USD/month
Key features:
Tool to Manage Franchise Training Programs #5 – Persona Learning
Persona Learning is a franchise software designed to reduce training requirements while making sure that all partners follow the same corporate standards. Its integrated authoring tool lets you design courses by incorporating images, photos, graphics, and audio, ensuring a top-notch and worthwhile learning experience. With its own style sheets, you can also add your brand and change the colors, fonts, and other elements to maintain the consistency of the quality of online training materials. Additionally, you can monitor participation, including completion and lesson comprehension.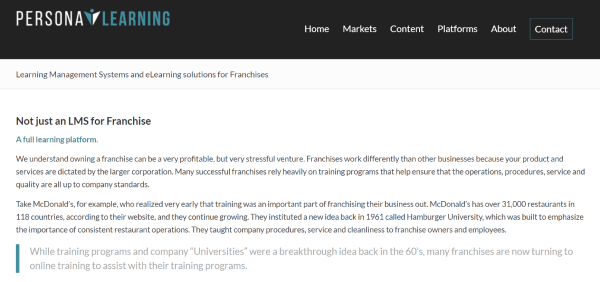 Cost: Available upon request
Key features:
Built-in authoring tool

Style sheets

Learner tracking
Tool to Manage Franchise Training Programs #6 – Skill Lake
As a learning experience platform, Skill Lake offers tailored learning pathways, course materials, and course recommendations. Competency mapping, gamification, mobile learning, course mentorship, and feedback systems are some of Skill Lake's core features that your franchise training program will find useful. Courses and other learning materials are kept in a centralized storage that's easily accessible by employees anytime. 

Another unique feature of Skill Lake is its virtual mentoring feature where you can assign coaches and mentors to provide extra support, guidance, or specialized training. 
Cost: Available upon request
Key features:
Learning pathways

Centralized storage

Virtual mentoring
Tool to Manage Franchise Training Programs #7 – Axis LMS
Axis LMS by Atrixware lets you easily assign training to your employees or even allow self-enrollment. Creating courses is as easy as dragging and dropping your content. The built-in training tool lets you include learning activities, such as interactive presentations, quizzes, surveys, and more. If you have other content like SCORM courses, PowerPoints, Videos, HTML5, and more, you can bring them in and reuse them as you wish. Axis LMS works on all devices and is even mobile and tablet-friendly.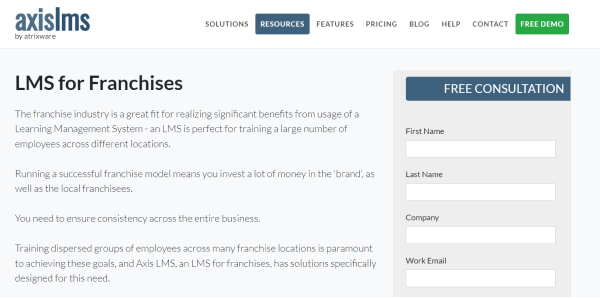 Cost: Available upon request
Key features:
Tool to Manage Franchise Training Programs #8 – IMC
Turn your franchise into success with the help of IMC's tool to manage your franchise training program. This training software balances the potential of both learning experience platforms and learning management systems. Trainers can use it to create, administer, track, and customize their training programs all from a single, centralized site. On the learner's end, they have complete control over designing their learning path and selecting how to access it, whether on a mobile device or a desktop computer, online, or offline, or through their app.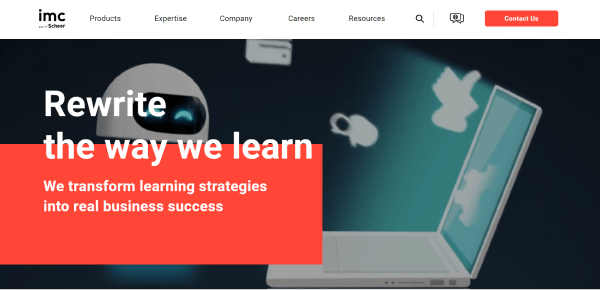 Cost: Available upon request
Key features:
LXP and LMS

Learning paths

Course creation
Tool to Manage Franchise Training Programs #9 – FranchiseSoft
With FranchiseSoft, you can create franchise training courses using PDF files, PowerPoint decks, and other formats. To test how well your employees understand their lessons, you can also create quizzes to check for understanding. Keeping tabs on your employees progress and training outcomes is easy since FranchiseSoft shows reports on how much of the course or materials have been viewed. A mobile and tablet app is available for trainers to see all the employee information they need.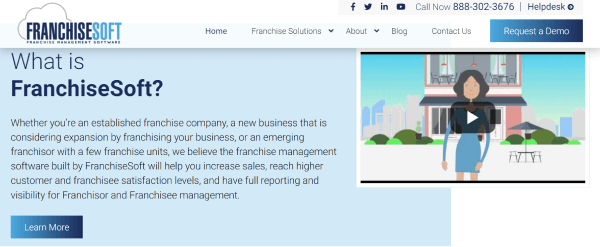 Cost: Available upon request
Key features:
Tool to Manage Franchise Training Programs #10 – PlayAblo
PlayAblo is a learning management system designed for today's modern employee. If you need to teach live classes along with courses, its integration with Google Meet can make this possible for you. All kinds of content can be used in PlayAblo. You can use simulations, games, drag-and-drop interactions, and more to present learning content. If you have existing PowerPoint decks, you can convert them into learning modules in just a few clicks.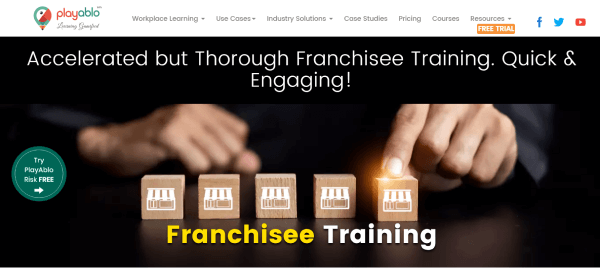 Cost: Free, paid plans
Key features:
Live classes

Simulations

PowerPoint conversion