With the trend of online training set to continue even after the pandemic, the demand for tools to improve the learner experience has continued to grow. In this article, we'll provide you with a round-up of the most recommended tools and learning management systems that will help bring life to an otherwise boring training program and make learning more fun and exciting for your team.
Tools to Improve the Learner Experience #1 – EdApp
It sort of goes without saying that EdApp is a must-have tool to improve the learner experience. Grounded in engagement and collaboration, this tool is jam-packed with tons of user-friendly features that will keep your learners at the center of their online learning.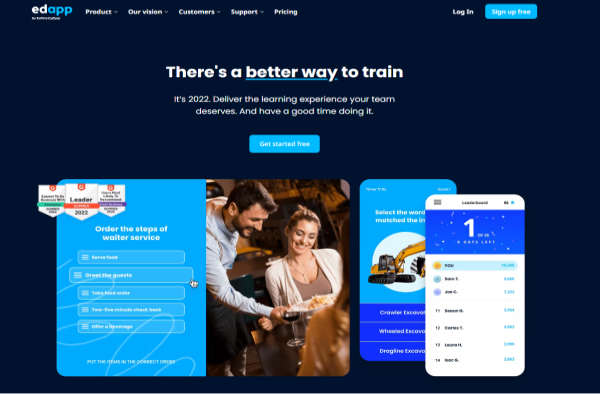 EdApp's specialty lies in SCORM compliant course authoring. With its intuitive authoring tool, you can put together beautiful, engaging and effective lessons that your learners will surely enjoy. Their template library is based on the microlearning strategy, which breaks down overwhelming training information into bite-sized and more concentrated modules. Interacting with these highly focused learning bursts makes lessons much easier to digest for learners, increasing the likelihood of knowledge retention.
Customization features even enable you to incorporate gamification elements like drag-and-drop, sequencing, and matching to spice up your lessons and overcome the boredom associated with learning. Leaderboards and rewards features can also be implemented to drive higher engagement and sustain learning motivation for your learners. All EdApp courses and gamified lessons can be accessed via smartphones, providing learners with the ultimate flexibility and convenience to decide on their own learning schedule.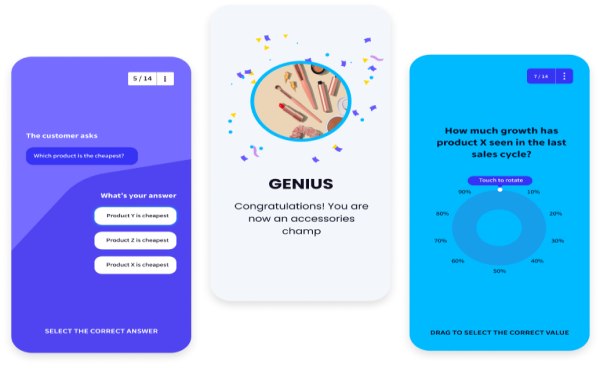 Collaboration and peer learning can also be achieved through EdApp's Discussions and Assignment features. Here, learners can interact in real-time, or join conversation threads, significantly improving their learning experience. This LMS platform also works harmoniously with Zoom and Microsoft Teams should you wish to carry out video conferences and virtual learning sessions, and further boost collaboration within your organization.
Cost

: Free

Key features:

Intuitive authoring tool, microlearning templates, gamification elements, mobile accessibility, discussions and assignments, smooth integration with video conferencing tools
Tools to Improve the Learner Experience #2 – Lectora by eLearning Brothers
Lectora is a brainchild of eLearning Brothers, an industry-respected expert in the world of elearning. This elearning authoring platform made our list of tools to improve the learner experience because of its interactive wireframe templates. This unique feature of Lectora can help you work through all the interactions and layouts you need to enhance your instructional courses and make learning management more fun and engaging for your employees. All published content responds perfectly across all devices, although adjustments can still be made as needed. 
Another significant advantage of this interactive elearning tool is that it integrates seamlessly with CenarioVR, a VR authoring tool that is also included within the eLearning Brothers' training toolkit. To achieve better engagement and higher learning results, you can embed immersive learning scenarios created in CenarioVR and add them to your Lectora learning programs. 
Cost

: Starts at $899 USD per year

Key features:

Interactive wireframe templates, responsive course design, VR learning integration
Tools to Improve the Learner Experience #3 – LearnCube
Learncube is also an excellent tool to improve the learner experience. Among the key learning solutions that they offer include a purpose-built virtual classroom, where you can train and interact with your team in real-time. The best part? They invest in advanced technology that secures the highest quality audio and video possible so that your learners will have an unmatched learning experience.
Learncube also takes pride in its online whiteboard feature, which brings life to a classic webinar or video session. You and your team can use it to draw, write, and sketch virtually to explain ideas better. Interactive elements like videos, audio, and images can also be added to speed up learning. 
Cost

: Free and custom paid plans

Key features:

Purpose-built virtual classroom, online whiteboard, multimedia integration
Tools to Improve the Learner Experience #4 – Xperiencify
Xperiencify comes with a range of agile and powerful tools that take advantage of the gamification learning strategy. Their unique methodology – experiencification – combines the ideas and techniques from the app and game industries. Apart from gamifying your courses, you can incorporate game elements like the point system, variable rewards, badges, and custom countdowns to get 10-30 times more engagement and results from your learners.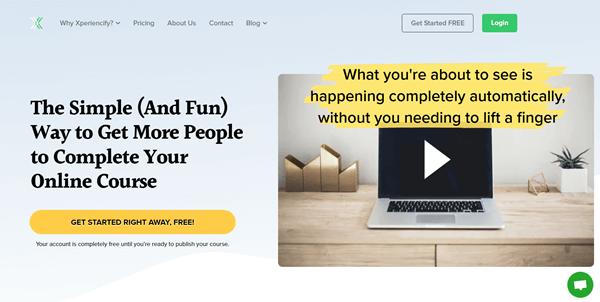 To further improve the learner experience, they also offer an Experience Engine that allows trainers to automatically send encouragement and motivation messages, especially to those who are feeling a little discouraged. Their automated system and pre-written message collections ensure that you are sending the right messages at the right time to your learners, all without having to lift a finger.
Cost

: Pricing plans start at $49 per month

Key features:

Gamified courses, game elements like point systems, variable rewards, badges, and custom countdowns, experience engine, pre-written message collections
Tools to Improve the Learner Experience #5 – Stormboard 
Stormboard provides a tool to do virtual training and workshops, regardless of where your employees are located. It puts a new spin on online presentations by leveraging a virtual whiteboard, so your learners aren't stuck in a traditional and static learning environment. Here, they can fully interact during training sessions through free-form drawings, text, videos, even whiteboard sticky notes. By providing your learners with a more collaborative and interactive learning experience, you can rest assured of a higher engagement and learning retention rate.
If needed, you can also use its specialized frameworks and process templates to make your training more organized and structured. Every section of your template can be resized or reconfigured to meet your specific needs. Worry not as all of the Stormboard templates and content sit on an infinite canvas. Meaning, you will never run out of storage space or lose your data in the process. 
Cost

: Free and paid plans

Key features:

Collaborative whiteboard, digital media, whiteboard sticky notes, smart templates, infinite canvas
Tools to Improve the Learner Experience #6 – Animaker
Animaker is also a recommended tool to improve the learner experience. What's noteworthy about this tool is that it can help you build eye-catching animation videos, which will surely capture the attention of your learners and make them want to engage with your training. With Animaker, you don't have to be an expert video maker or designer. Thanks to its drag and drop video builder, all you need is your content and creativity to get started. It also houses a variety of templates and assets ready to help you get the creative juices flowing in your video.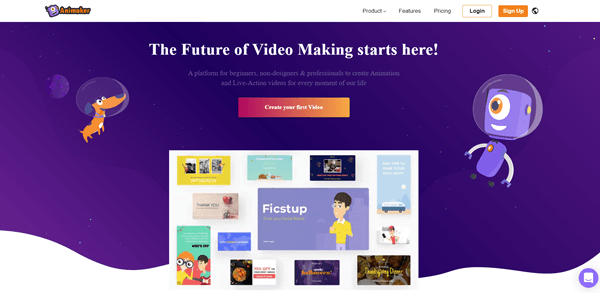 But that's not all – you can also create your own character to use in your videos to provide learners with a much more personalized learning experience. Feel free to add voice overs with auto lip-sync to make the animation more fun and realistic.
Cost

: Free and paid plans

Key features

: Video and animation builder, drag and drop structure, ready-made templates and assets, character builder, auto lip-sync
Tools to Improve the Learner Experience #7 – Knowbly
Knowbly is known for its rapid elearning development tools designed to help trainers deliver effective learning solutions at scale. Here, you'll enjoy their easy-to-use templates, which support rich media like interactive video, audio recordings, image editing, and flashcards. You can even import games, infographics, simulations, and scenarios to bring life to an otherwise dull learning experience. All learning materials developed in this learning platform work seamlessly on mobile and in any learning environment. Meaning, learners are free to decide where to access their courseware, whether through their office desktop, tablet, or personal mobile devices. 
Cost

: Starts at $395 USD per author per year

Key features:

Rapid authoring application, easy-to-use templates, games, infographics, simulation and scenarios, mobile accessibility
Tools to Improve the Learner Experience #8 – Kahoot!
Kahoot! is another tool to use to improve the learner experience and level up your online training sessions. Forget about static learning. Give your learners awesome learning experiences by providing them with gamified quizzes, which they call "kahoots" on this platform. These kahoots can be arranged as a self-paced exercise, but for optimal engagement, you can host them live or via any video conferencing platform and ask everyone on your team to play. To spice things up, learners can also compete in leagues within the Kahoot! mobile training app.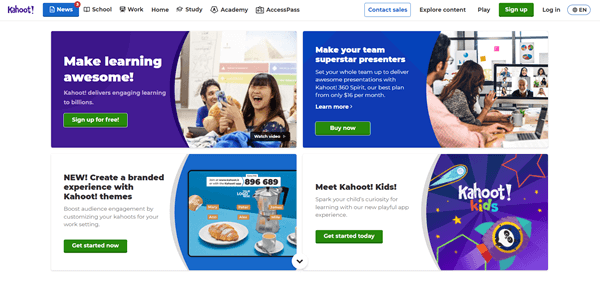 You may create kahoots and connect remote teams of up to 10 people with the free plan. But if you need more employees to participate, you will have to pay for a paid plan.
Cost

: Free; paid plans start at $17 USD per host per month

Key features:

Gamified quizzes, self-paced learning materials, live video conferencing, mobile accessibility
Tools to Improve the Learner Experience #9 – StudyStack
StudyStack is free flashcard software that utilizes gamification elements like crossword puzzles, matching games, hangman, unscramble, or snake, helping you create a fun and engaging learner experience. If you're a teacher or learning and development professional, you can create your own flashcards or deploy flashcards from StudyStack's content library, which are suited to your teaching needs. Learners even have the option to quiz themselves after a lesson to see if they've retained any of the new knowledge.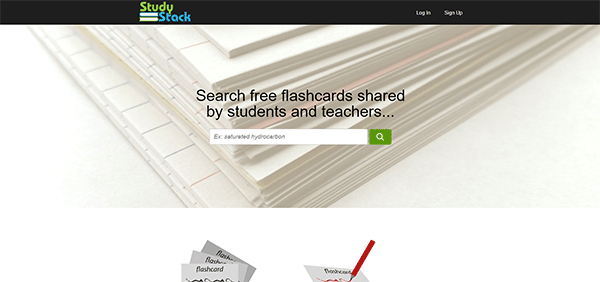 You can access these on any desktop or mobile device but if your learners prefer a more analog learning approach, they can also export and print out the flashcard sets to study offline.
Cost

: Free

Key features:

Gamification elements, content library, mobile access, export and print flashcards, self-quiz
Tools to Improve the Learner Experience #10 – Officevibe
Officevibe is a tool for gathering feedback from your employees. You can send out anonymous surveys, which are automatically deployed to them. It uses pulse surveys to measure employee engagement using different formats such as numerical scales, text boxes, and custom polls. Instructional design specialists and managers can respond to feedback and continue an anonymous correspondence, or even set a 1-on-1 for further discussion. It boosts learner experience as employees can let management know any challenges or issues that wouldn't normally be addressed in a typical conversation, so they can be fixed or improved upon. Officevibe offers a free basic plan but to get better features, a paid subscription is recommended.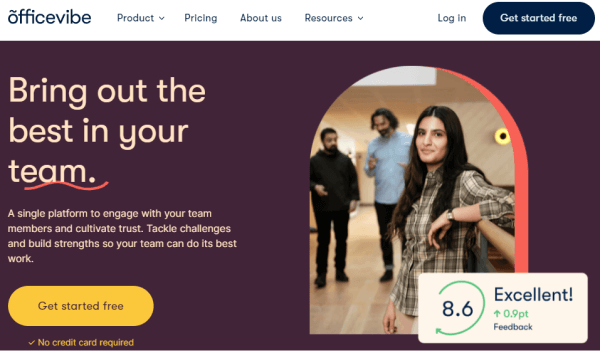 Cost

: Free, US $4/user

Key features:

Automated pulse surveys, anonymous feedback, 1-on-1 discussion