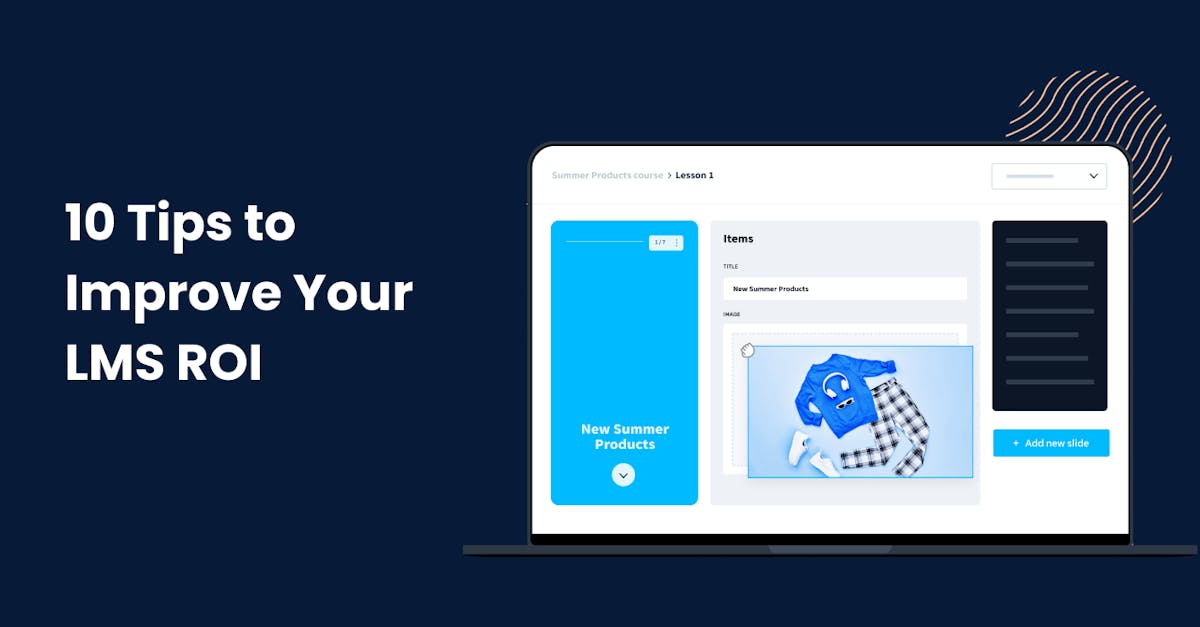 We've listed tips to improve your LMS ROI to guide you and your instructional designers on the features to look out for and how to better maximize their use. This list will also help you to make your training, subject-matter, and curricula not only efficient but also effective.                                             
Tip to Improve Your LMS ROI #1 – Provide rich but easy-to-understand content
One of the most important tips to improve your LMS ROI is to make sure that you're providing rich but easy-to-understand content for your learners. We don't want learners to get more confused or overwhelmed with their training, despite the help of an LMS. The key is to check if your learning management systems adopt strategies to make elearning development easier.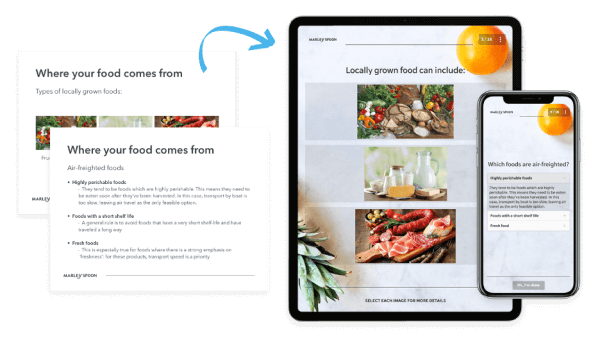 Microlearning is a popular learning strategy where courses are broken down into straightforward mini-lessons. This helps avoid learners forcing themselves to take in too much information, which can negatively impact their learning retention. When lessons are made easy to understand for learners, they'll be able to put their learning into practice in no time. 
Still exploring options for an LMS where you can get the most out of your investment? Then look no further than EdApp. It's an all-around blended training platform that takes pride in its microlearning approach for delivering learning content. Here, lessons are designed in bite-sized form, so your learners can have a better grasp of each topic. It also applies interactive elements in each slide, not only to keep them engaged but also to help with retention. 
In its course library, you'll find readily available courses like interpersonal skills training courses, safety training courses, corporate compliance training courses, and more.
Join EdApp for free and watch completion rates soar through rich and easy-to-understand content. 
Tip to Improve Your LMS ROI #2 – Make learning more accessible
Your LMS investment isn't worth it if your learners find it difficult to complete their lessons. In this case, the best tip to improve your LMS ROI is to make sure that your learning content is easily accessible on any device. This is especially true for agile workers who have no immediate access to desktops or laptops—like those in retail, food service, hospitality, and more.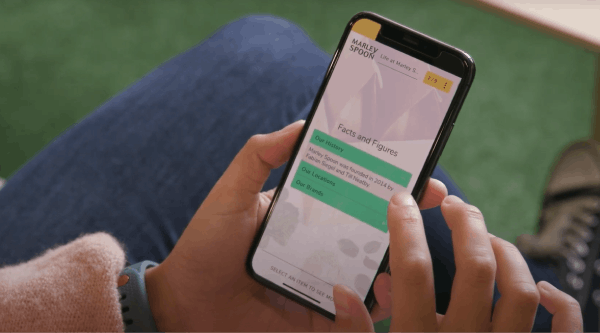 When their courses are designed for mobile learning, it's easier for them to take their training at their own convenience. Similarly, making learning less of a hassle for your learners can help boost completion rates. So, if your learners can barely make time for long training sessions online, then it's best to invest in an LMS that puts training at their fingertips. 
As a digital adoption platform, EdApp doesn't only make courses available on any device. Instead, it integrates smartphone functionalities into the learning experience of your learners. What's more, is that your learners can even download courses for offline learning. 
Tip to Improve Your LMS ROI #3 – Take advantage of your LMS integrations
Another tip to improve your LMS ROI is to check if your LMS has integrations with the apps and platforms that you're already using. These integrations are intended to make your training processes more streamlined and efficient. It would be a waste to ignore integrations with platforms you're already working with if they could actually save you time and improve your workflow. 

Take EdApp, for example. It integrates with so many apps and web services, like BambooHR to automate your training, Canva to spice up your lesson designs, Zapier to sync your data with other apps, and so much more.  
Tip to Improve Your LMS ROI #4 – Use reporting and analytics to improve your training 
Most LMS provides reporting and analytics so you can keep track of your team's learning performance. To maximize this feature, you should not only use it to keep track of course completion rates, engagements, and other metrics. But also, use it to assess areas of improvement in your lessons or training approach.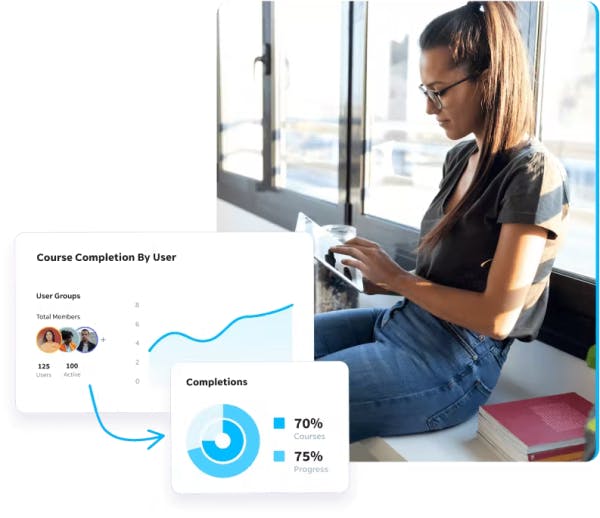 Even better, you should opt for an LMS that offers analytics tools with customization features so you can focus more on the metrics that matter most to you. Similarly, it's best if it lets you take instant action with your data through automated dashboards, which is exactly what EdApp does. 
Through its actionable reports feature, you can instantly target inactive or disengaged learners and communicate with them through the built-in notification system. This way, you can remind them to take their training in case they missed it for whatever reason. Easy peasy. 
Tip to Improve Your LMS ROI #5 – Make training fun and engaging
Training can feel like a mundane task if your LMS doesn't include features to make it engaging for your learners. No matter how stellar it is in simplifying processes, it's nothing if your learners are still not motivated to take their training. So, the tip to improve your LMS ROI here is to make your training fun for them. Learning doesn't have to feel like another long, daunting task.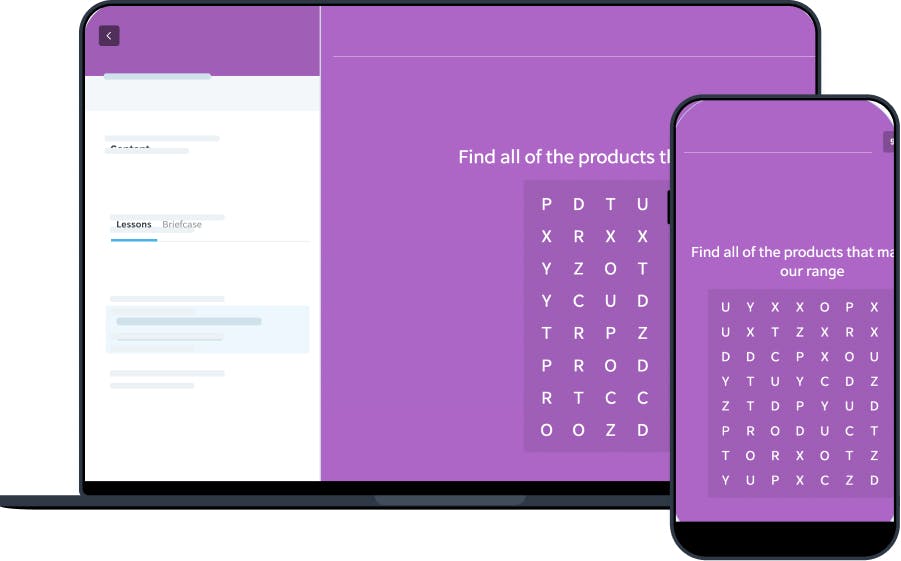 The key is to look for features like gamification, which is becoming a popular digital learning solution among the LMS platforms in the market today. According to research, applying game elements in educational environments helps to boost interest and engagement. Aside from making your lessons interactive, you can also create a friendly competition through leaderboards. This can help inspire underperforming learners to do better and motivate the top-performing ones to stay on top of their game.                                
Tip to Improve Your LMS ROI #6 – Create more timely lessons with a user-friendly authoring tool
To keep up with the growing personalized learning demands of your learners, your LMS should help you be more efficient in creating timely courses. But if your authoring tool consumes too much time instead of speeding things up, then you should reconsider. That's why another tip to improve your LMS ROI is to choose an LMS that's not only user-friendly but also designed for speedy content creation. (Friendly tip: Keep an eye out for ready-made lesson templates!)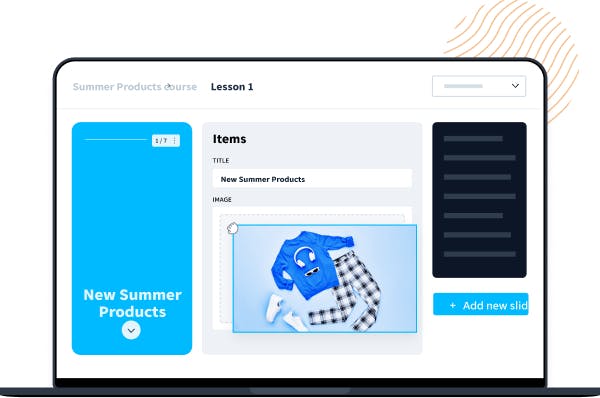 And here's where EdApp's course authoring tool really shines. It provides 80+ interactive templates that are designed for short, game-like lessons. (You guessed it right—it's basically a combination of microlearning and gamification templates that we previously discussed). Aside from this, it lets you work with other authors or instructional designers on one course at a time through lesson locking. So, two or more people can work on a lesson separately. 
Tip to Improve Your LMS ROI #7 – Make lessons unforgettable through refresher quizzes
This list of tips to improve your LMS ROI wouldn't be complete without highlighting the importance of refresher quizzes. The human brain naturally forgets a huge chunk of information over time. The best way to combat this is through spaced repetition techniques. How this works is that you repeat lessons at increasing intervals to help the information stay longer in the memory. Retaking lessons over and over again isn't ideal, so quizzes are your learners' friend here.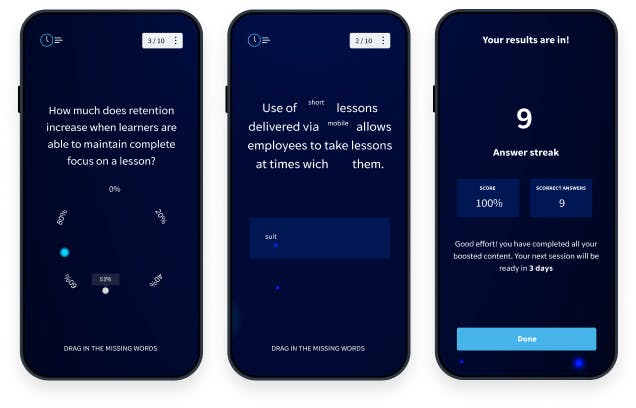 EdApp is an LMS that can do this for you automatically. Thanks to its Brain Boost feature, you can create personalized quizzes in just three clicks. Just choose which course, lesson, or slide you need your learners to remember most, and EdApp will do the rest. 
Tip to Improve Your LMS ROI #8 – Gather feedback from learners
What better way to improve your LMS ROI than to gather feedback directly from your learners? It allows you to have a better understanding of their perspective on your training programs. This way, you'll be able to make adjustments accordingly or make better use of certain LMS features based on their responses. To gather feedback, you can include surveys at the end of a lesson or a course.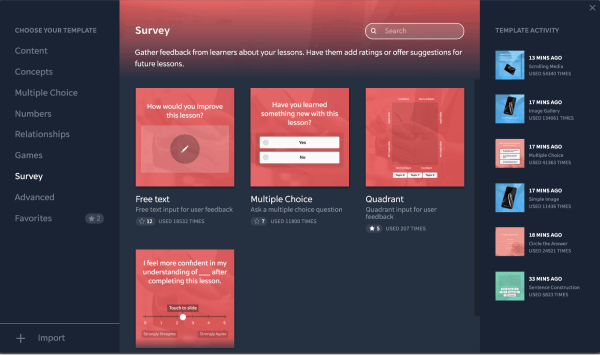 With a built-in survey template, EdApp makes this idea easier to implement. It's designed to help you make sure that you're giving your students the best training possible by allowing them to rate your lessons or recommend improvements for the next ones. 
Tip to Improve Your LMS ROI #9 – Recognize learning achievements
Recognizing the progress and achievements of your learners is another good tip to improve your LMS ROI. This will help keep them inspired and motivated in completing their courses and other social learning activities. Similarly, it will encourage them to further improve and beat their own progress or achievements. With good learning tools, you can easily do this and reward learners with certificates or digital badges.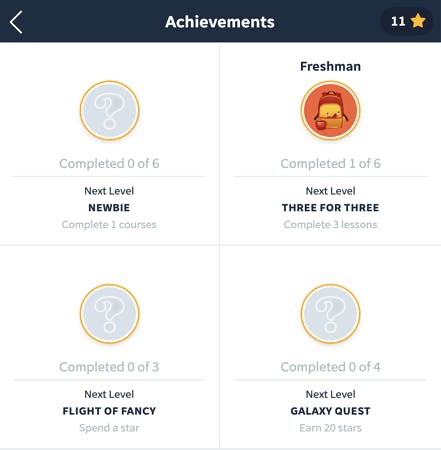 This is made simple by EdApp's certification administration tool. With the help of this feature, you can reward learners with printable course completion certificates. Along with certifications, EdApp created the first ever customizable Achievements feature, a reward system that will help you increase engagement by recognizing and rewarding excellent teaching and learning objects and habits. It enables you to commend, encourage, and inspire learners with individualized banners and badges for each achievement in learning—whether that's completing a lesson or a course, scoring specific points, earning Stars, or even just opening the learner app!
Tip to Improve Your LMS ROI #10 – Localize training 
When training global teams, some learners can be incapable of understanding courses if they are in English, which isn't a primary language for them. This may decrease course completion rates if training isn't relatable for them. So, the tip to improve your SaaS ROI here is to translate your employee training materials into the native language of your learners.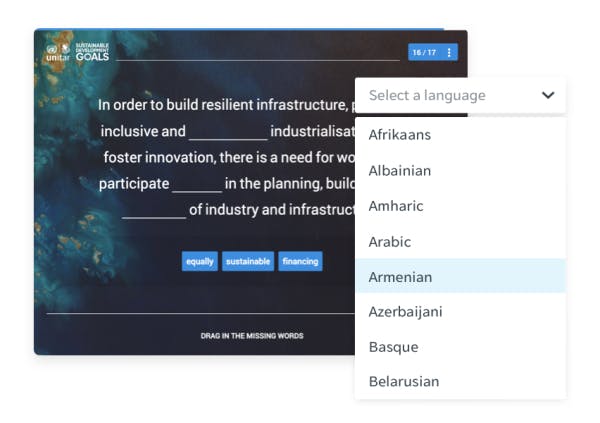 This makes your courses more understandable, resulting in better knowledge and skills development. Thankfully, you no longer have to spend extra time or budget translating micro learning materials for your learners. Instead, you can use artificial intelligence (AI) solutions in your LMS to automate this task. 
Thanks to EdApp's integrated LMS translation tool, you can quickly translate courses into more than 100 languages. Whether you're deploying courses from its course library, importing pre-existing courses, or designing lessons or quizzes from scratch, EdApp's translation tool allows you to deploy courses in multiple languages in no time.