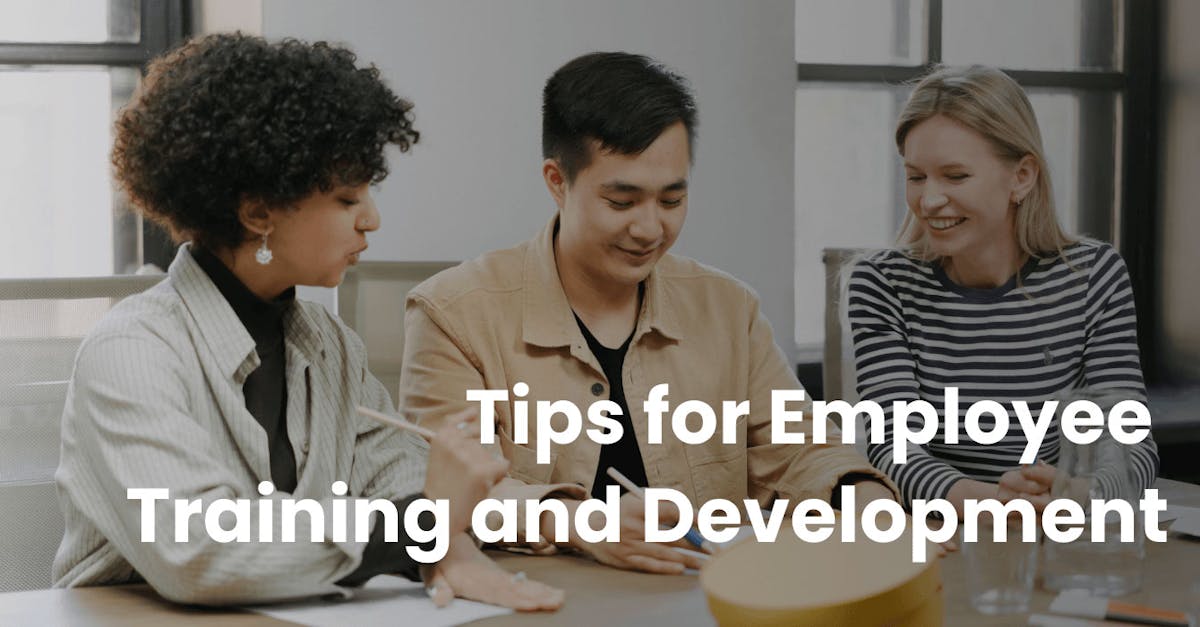 As a company, you can retain the best talents by investing in training and development programs. Part of this means knowing how to streamline training processes and make them more engaging. This way, workers are encouraged to participate and grow their skills. Take note of these tips for employee training and development so that you can help your employees reach their fullest potential. 
1. Consider course creation services
If you don't have a lot of time to create training materials from scratch, try out custom course creation services that will do the hard work for you. This way, you'll be able to speed up your preparation for employee training and development programs.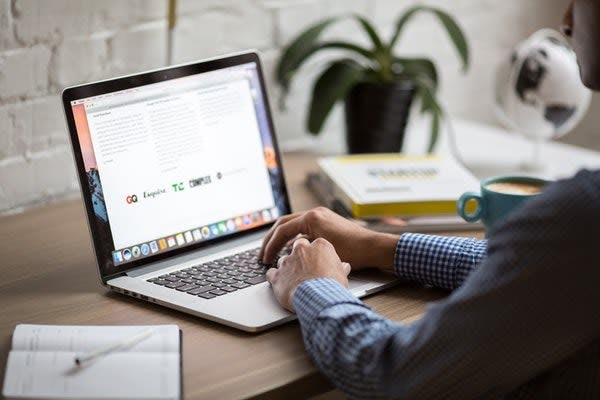 Nowadays, there are a number of platforms that offer these types of services. Usually, they have a team of instructional designers who create bespoke training content that meets their clients' training needs. Aside from giving them the necessary information to develop the training content, you can also indicate how you'd like the elearning materials to be designed. This way, you can stay aligned with company branding guidelines.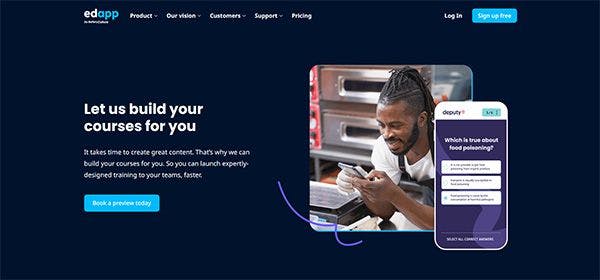 If this sounds interesting to you, you can check out online platforms that offer course creation services – like EdApp. To get started, all you have to do is book a preview with their team. In this preview session, you'll get a sneak peek into what your training content could look like after being built by their team of expert instructional designers. They'll also give you a tour of the platform and show you how they can help address your training needs.
Join EdApp for free and easily apply these tips for employee training and development!
2. Set training goals and metrics
Each team in an organization needs to set goals and metrics to be able to determine the importance and track the effectiveness of their training. They should ask themselves, "How will this training course help team members?" "How will it benefit the company as a whole?" By doing this, they can understand what aspects of the training process would need improvement. They'll also be able to understand what tips for employee training and development they'll need to prioritize.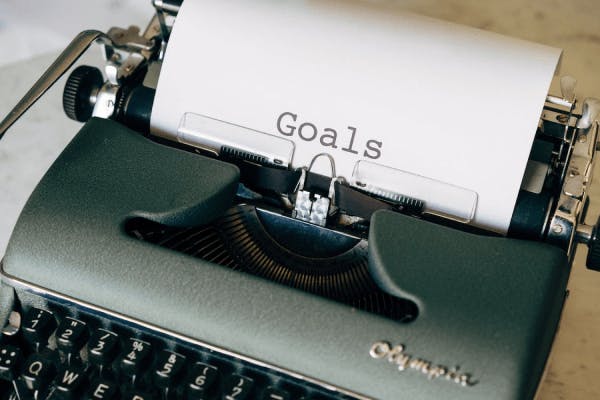 Stats like course completion rates, test scores, and the like can help you measure the progress that your team is making. These numbers will also help justify the level of priority that should be given to employee training and development. Ultimately, training metrics can allow you to develop highly engaging and effective programs that contribute to the achievement of overall organizational goals.
3. Make training easily accessible to employees
Keeping training accessible to employees is an important tip that all companies should keep in mind. With the growing number of training technologies, you can now make training available online to everyone in your organization, all in just a few clicks. You can even incorporate a blended learning strategy by combining your online training with face-to-face sessions.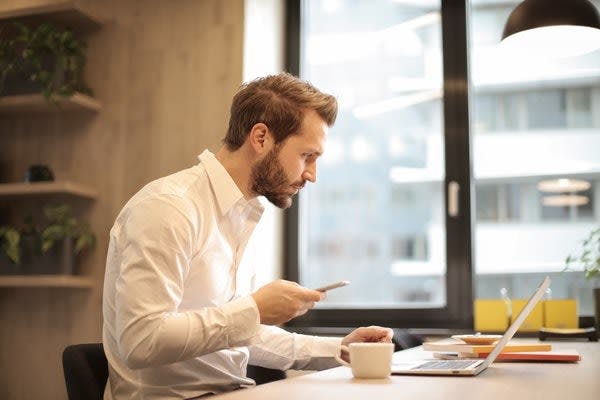 A great place to start is with EdApp's training solution. It allows your employees to easily sign in and access their learning content through the website or download the app through the Apple Store or Google Playstore. There's even an offline mode, which lets users download courses for offline use. On the other hand, EdApp's Group training feature can be used to track in-person attendance during face-to-face sessions. EdApp also has a course library where you'll find courses like marketing lessons, compliance training, and so much more. 
4. Encourage collaborative training
Collaborative training in the workplace happens when individual employees learn together and discuss the best ways to solve problems. They'll also be able to bounce ideas off each other and share their own experiences and understandings of specific topics. Compared to other tips for employee training and development, this one is more focused on peer learning. Employees who have more experience will be able to give insights and pass on the knowledge they've gained in their roles so far.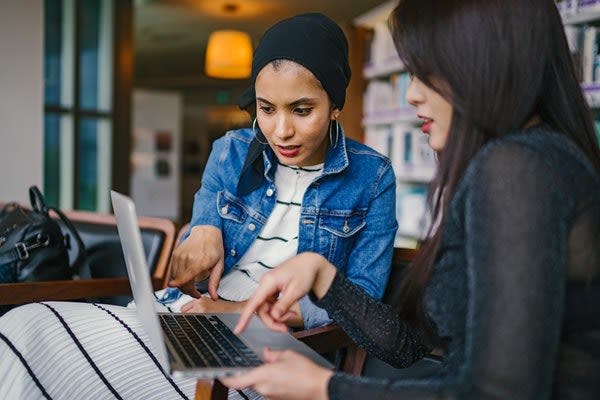 Additionally, collaborative training gives employees a chance to develop communication skills, which are vital for teamwork. By encouraging collaboration and discussion among your team members, you can help make the learning process more fun and effective. 
5. Understand employees' current knowledge and skill levels
One of the most important tips for employee training and development is to gain a good understanding of your employees' current knowledge and skill levels. Each team member has their own strengths and weaknesses which is why it can be difficult to lump everyone into just one box. After all, there's no one-size-fits-all when it comes to effective training.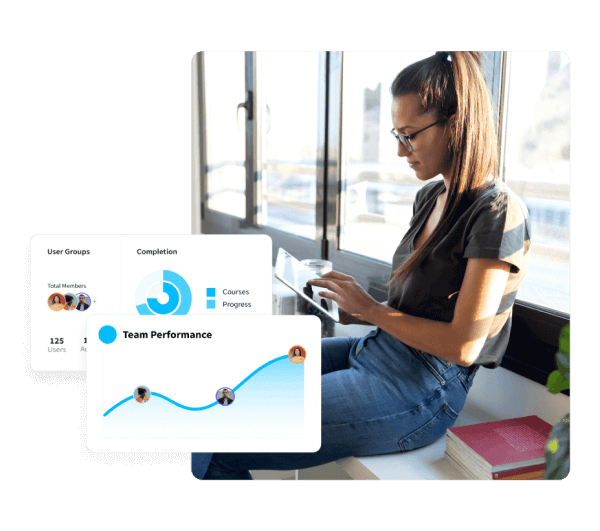 By getting a grasp of their base-level knowledge and skills, you'll be able to better customize training materials and personalize learning paths that will help them grow in their role. As a whole, training also becomes more efficient and productive. 
To get an idea of what your employees' skills and abilities are, you can use assessment tools like EdApp's Rapid Refresh. This nifty feature lets you set up a quiz by simply filling out a spreadsheet. Once you're done completing the sheet, it automatically creates a quiz for you, which you can then deliver to your team with just a click of a button. 
6. Promote microlearning
Keeping your employees focused during training is one of the most difficult elearning challenges for many organizations. But the good news is that you can overcome this hurdle by promoting the use of learning strategies like microlearning. This adaptive form of training can be used to break down complicated course topics into more digestible lessons that focus on key concepts. By taking advantage of microlearning, you can allow your employees to grasp courses more easily.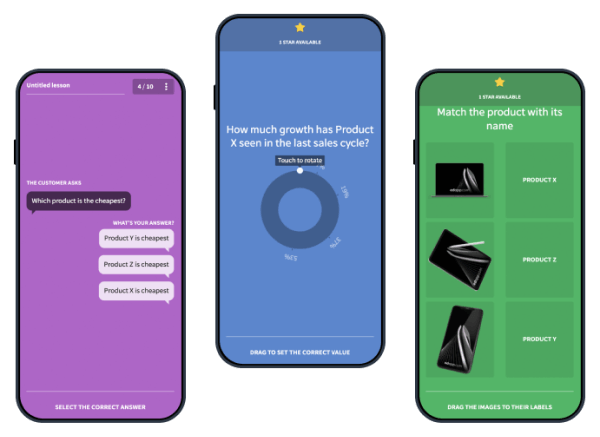 If you're unsure how to start implementing microlearning in your training, you can check out EdApp's course library filled with a diverse range of microlearning content. All of their courses are designed to be completed in just a few minutes. Additionally, learners can take the courses on any device, giving them the flexibility to train anytime and anywhere. 
7. Create a mentoring program
One of the best tips for improving training sessions is to create a mentoring program. Through this process, you can allow your more seasoned employees to offer direction, counsel, and insight that can only come from months or years of actual experience on the job.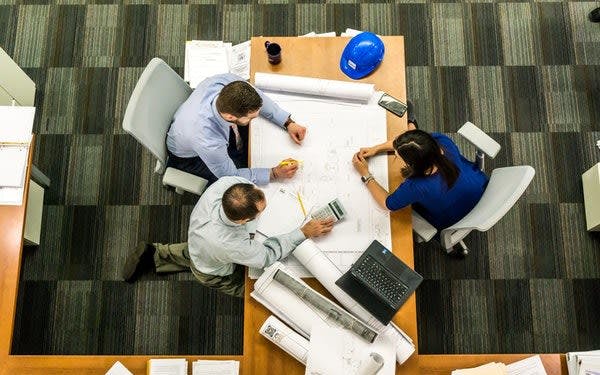 To kick off your mentoring program, first, you'll need to define your goals and objectives. Then, you must identify the mentors and mentees who you think will benefit most from this type of training. Although mentoring involves more than imparting knowledge from experience, it can be crucial in building the confidence of your newer team members.
8. Incentivize training
Incentives like rewards and prizes can be very helpful during the training process. These rewards are a great example of motivating tips for employee training and development since they give employees something to look forward to once they finish their lessons or courses. Even small prizes like gift checks, coffee vouchers, an early clock out, or even a day off can motivate employees to complete their training and perform well.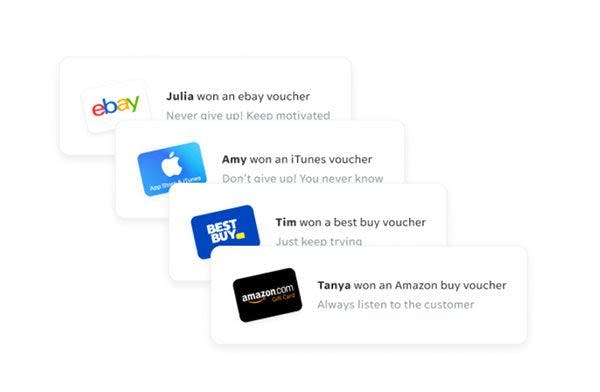 When it comes to incentivizing your training program, you can get inventive and resourceful. You can even ask your employees for incentive ideas, which can motivate them better and turn passive employees into active learners. 
EdApp has its own built-in prizing features that you can use to reward top-performing employees with real rewards, all while increasing their course engagement and knowledge retention.
9. Assess training results
Assessing your team's training results, including their test scores, completion rates, and completion times, will give you a better idea of how effective your training is and what you might need to improve on. These results will also help you identify employees who need additional training and give them the support they need to improve their skills.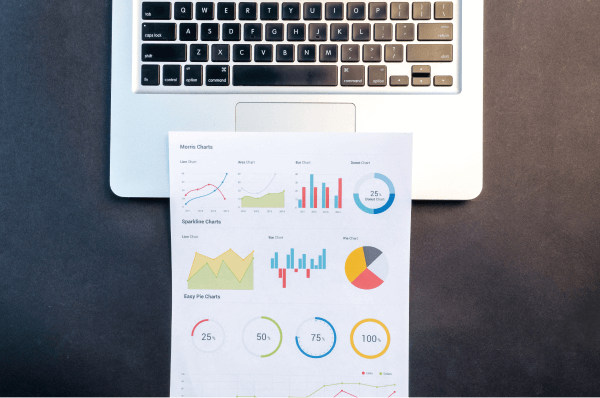 Through EdApp's elearning development software, you'll have access to a complete analytics suite that will help you understand the effectiveness of your employee training. There's the course progress analytics tool, which identifies how many learners have unlocked and completed their course. There's also a course completion by user group page that allows you to compare results across teams, job titles, and locations. Lastly, EdApp features an activity feed tracker where you can check how long it takes for learners to complete their lessons. 
10. Get feedback and improve training content
Last but not least among these tips for employee training and development is to get feedback from your employees and improve the training content. You might want to know if your team found the training helpful or not. Were they able to apply the lessons to their work? Did they like the training format? Once you get answers to these questions, you'll be able to understand how effective your training was and what you'll need to do to refine your training program.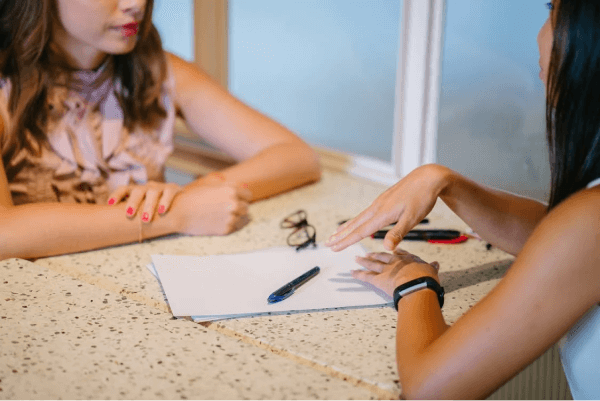 You can make use of surveys to get feedback from your team directly. With EdApp, you'll have a selection of aesthetically pleasing survey templates to choose from. One example is the free text survey template, which allows employees to answer opinion-based questions through comments and suggestions. Another example is the slider template, which you can use to check how well your team members understood the courses.