Sales is a cutthroat industry and it takes those armed with the most important sales skills to stay ahead of the competition. Its core strategy relies on the strengths of your salespeople in collaborating with clients to drive a desired result.  As a sales manager, it's your responsibility to ensure that your team is set up for real success. Keep your team in check with the top most important sales skills that we've listed in this article. 
1. Product Knowledge
Deep, extensive product knowledge is the foundation of effective sales pitches. This core skill equips your salespeople with the right answers when a customer asks a question about a particular product or service, as well as with the right solutions when developing pitches. It's an important skill to develop before the sales process can commence. 
Salespeople may have charisma, strong communication skills, and organizational skills but without the core knowledge of a product or service, everything else goes down the drain. If a salesperson lacks enough product knowledge, then there's nothing to talk about – there's nothing to sell to a prospect. As a result, the whole sales process will fall through the cracks. This is where mastery of the product or service offered saves the day.
Develop this skill among your team by creating product training courses focused on your business' important processes, features, and concepts. You can also further assess your team's knowledge gaps and reinforce key messages through check-ins, surveys, or quick quizzes using test maker tools.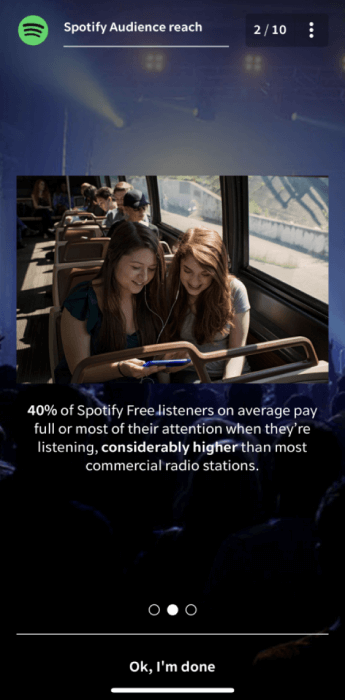 2. Business Acumen
Business acumen is not only for business leaders but is also a crucial skill for salespeople to provide customers with the ideal solutions. This important skill shows that your salespeople understand how the business works and can shape their sales strategy so that it aligns with the customer's pain points. 
Salespeople are not just commodity suppliers selling based on price. They are also trusted advisors who provide advice and sound solutions to client pain points while considering the context of their customer's industry and the departments involved in the buying decision. This is vital in sustaining strong and value-driven relationships with clients and enables your salespeople to keep conversations relevant and insightful. 
Without business acumen and situational knowledge, your salespeople will not be effective in the early stages of the sales process. For instance, a salesperson selling Artificial Intelligence (AI) technology to a bank corporation should have an understanding of the business and have a background in the industry. This way the salesperson can better determine the bank corporation's objectives and demonstrate how the AI technology can be valuable to the business and their industry. Business acumen is a skill rarely trained but can help your salespeople win over customers. 
To help your team quickly understand business acumen, create an online course for your team that will include the key industries of your business targets, factors driving those industries, as well as different departments, systems, and processes that will help your team understand your clients' businesses better.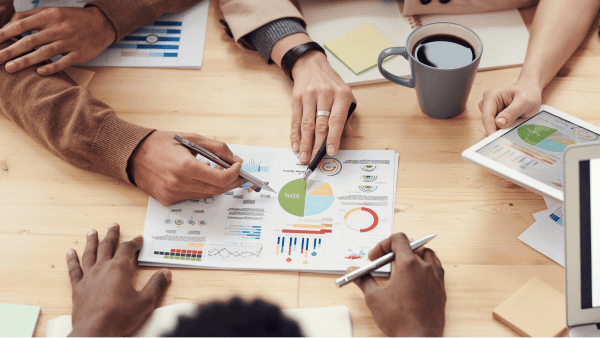 3. Strategic Prospecting
As a salesperson – we all know how to prospect. But, it is critical to developing an effective, strategic approach in identifying prospects that best fit your ideal customer profile and knowing exactly what pain points to target so that they feel as though your salespeople understand their day-to-day problems. While it's equally important to nurture existing customers, strategically bringing new valuable prospects into the business will help build out your sales pipeline and eventually will generate a desired level of revenue. 
One of the best ways to find prospective customers strategically is to ask for referrals from existing connections and determine businesses that would best benefit from your product or service. This is a simple way to gain social proof and cut back on time chasing uninterested prospects, as your customer has already helped you qualify them. 
In the off chance that your customers would prefer not to give you a referral, for whatever reason, your salespeople can instead create case studies, industry trend reports, testimonials, or webinars that they can then ask their clients to share with their affiliated networks. This way, your clients are already establishing your credibility without outright referring. And relevant customers from their networks will reach out to you for similar pain points. 
To guide your team in refining their prospecting process and developing strategic prospecting, you can leverage free microlearning platforms and create courses that will discuss sales prospecting techniques through engaging and interactive marketing lessons.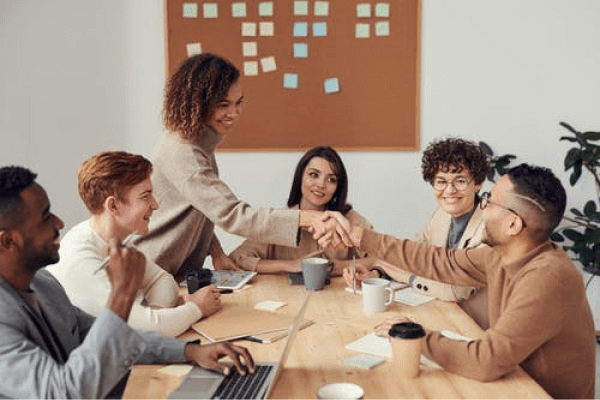 4. Active Listening 
Active listening is paying full attention to the prospect's problems, pain points, and ideas without interruption before thoughtfully responding. This way, your prospects' problems and needs are heard and clearly understood. And, as a result, your salespeople can follow-up relevant questions, guide the conversation better and identify solutions effectively and quickly. 
Sometimes in the pursuit of offering great deals with too many ideas or solutions, salespeople can come off as aggressive and overwhelming. No matter how persistent a salesperson can communicate a product's features or benefits of a service, it won't be successful if a prospect doesn't feel heard. The key is to actively listen to the prospect to establish a sense of connection and deeper trust.
Active listening in sales takes discipline. Reinforce this skill in your team with the right courses to ensure that the sales process moves in the right direction. 
See courses: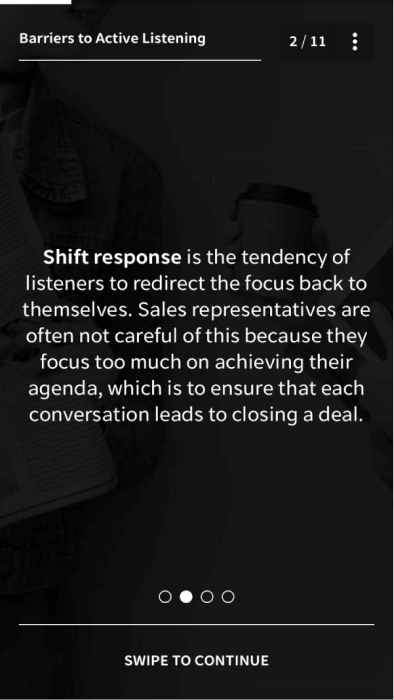 5. Empathy
Empathy enables your salespeople to tune in to verbal and non-verbal cues, as well as have a deep understanding of a client's feelings and emotions. This is an important skill that allows salespeople to fully understand the customer's pain points, fears, and worries – even if it may not be explicitly said. And as result, salespeople are able to create emotional connections and build long-term relationships with customers.
Prospects won't buy from someone who doesn't consider their feelings and opinions. When a customer shares their frustrations, a great salesperson doesn't just sympathize but also deeply understands the underlying emotions and views behind their pain points. They respect what the prospect is really thinking or feeling before responding with a thoughtful idea or solution that carefully considers their point of view. This of course will influence a buyer's decision-making positively. 
Contrary to common misconception, empathy is not a fixed skill but can be rather learned. Develop and strengthen this skill among your team by creating an online course outlining the importance of empathy, how to develop this skill, and how it will impact your sales representative's commission. Or, you can check out free courses online to deploy to your team.  
See courses: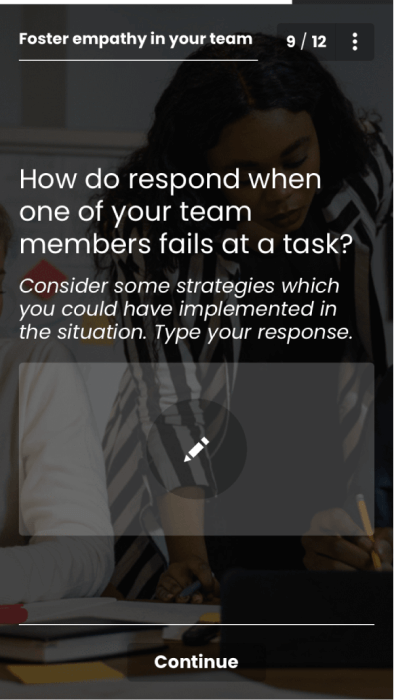 6. Relationship Building
Relationship building is when a salesperson finds mutual, non-business-related interests with a customer to build rapport instead of immediately talking their ears off about the product or service details. The goal of relationship building is simply to build trust with your customer. Although talking to customers about non-work-related topics may just seem like a meaningless exercise, the 2017 State of Sales Survey by LinkedIn says that trust in the salesperson is the no.1 contributing factor in a purchase decision of a buyer. 
Relationship-building skills come in handy during meetings with customers where salespeople know what's important to the customer on a practical and emotional level. When successful, having a strong relationship with their customer also means that they will come to them for advice about specific pain points, as opposed to consulting with a competitor. This will make the relationship more genuine and help the salesperson establish credibility. Once there's a connection on a human level, rapport and trust will be fueled further. And eventually, conversations will be elevated into a business relationship. 
Train your team on relationship building by outlining rapport-building techniques and approaches. To improve knowledge retention and make the course more engaging, you can involve the team through remote discussion forums that will allow them to share each other's best practices that they gained from scenarios with their clients.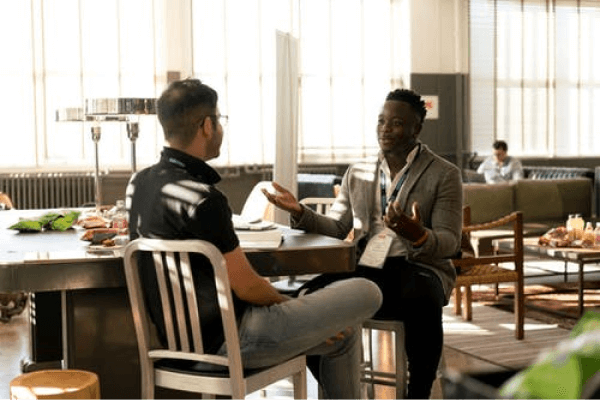 7. Effective Communication
Salespeople spend most of their time communicating not only with customers but also with internal teams. Effective communication – both written and verbal – are fundamental skills that your salespeople need to persuade customers into buying your product or service. Your salespeople also need to understand that tone and manner of delivery also matter. 
To provide coherence in throughout the sales process, it's important to focus on the following aspects of effective communication in sales:
Storytelling:

This is an important skill in sales as it allows selling to be engaging and authentic by presenting a product or a service into a story arc that will address the relevant pain points and needs of the customer. 

Emotional Intelligence:

Emotional Intelligence or Emotional Quotient (EQ) is defined as the ability to be aware of one's emotions as well as understand other people's emotions. In sales, this enables salespeople to manage their interactions with customers and nurture better collaboration. 
Sales is an agile industry, but you can further hone your team's communication skills efficiently and reinforce these concepts through peer learning and discussions where they can exercise their communication skills and collaborate with the team.
Or, you can check out the free online course below to deploy to your team.  
See course: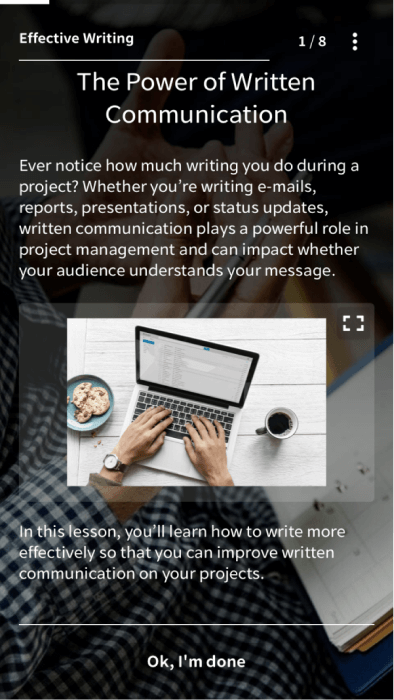 8. Negotiation Skills
Selling is the art of negotiation. After presenting an effective pitch proposal, your salespeople must guide your customers into a disciplined negotiation process. It's important to establish clear objectives and identify the outcomes, as well as prepare for alternative scenarios that may happen during the discussion. Your team must always lead negotiations that result in mutual expectations and benefits for the business and for the customer.
Having sales negotiation skills enable your salespeople to be appropriately assertive in closing a deal. Meaning, a good negotiator doesn't easily concede to client objections but rather is prepared with convincing alternative proposals that will make your customer reconsider the offer – while of course ensuring that the alternative solution is mutually beneficial for your company and the customer. 
With that in mind, you can lead your team into fruitful negotiations by highlighting different negotiation and closing sales techniques in their training courses. Help them retain these skills through active learning, where they can partake in problem-solving tasks to prepare them for different negotiation scenarios.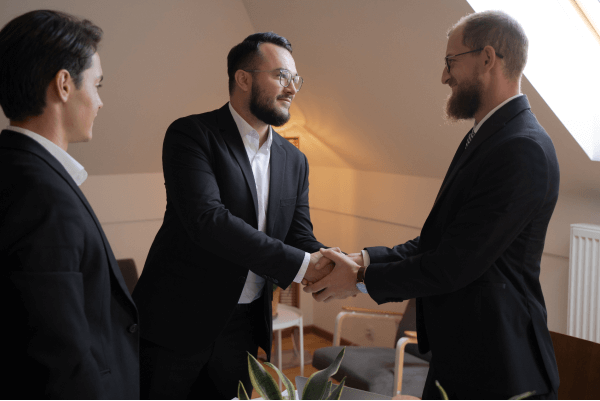 9. Project Management
A disciplined selling process requires the use of project management skills to establish a systematic approach to the sales workflow. Strong project management skills equip salespeople with control, flexibility, organized monitoring, and dynamic solutions for different clients that will enable your salespeople to increase efficiency in interrelated sales activities. Smart planning and effective implementation are instrumental in identifying goals, aligning resources and services to the customer needs, integrating customer success insights into sales, managing customer relationships, and driving mutually beneficial solutions.
That's why it is an important sales skill for your team to remain proactive in their sales process so that it can lead to faster close rates and better customer satisfaction. With more effective time management, administrative tasks become more tactical, customers can have regular status reports, and issues will be escalated. As a result, existing customers will be more willing to repeat business with your organization, giving your salespeople more time to pursue leads and prospects instead of trying to convince customers to stay on.  
Introduce project management concepts, disciplines, and approaches to your team with free online courses.
See courses:
These courses will help your team act and think like project managers throughout the hyperactive process of selling and lead to faster sales cycles and more revenue opportunities.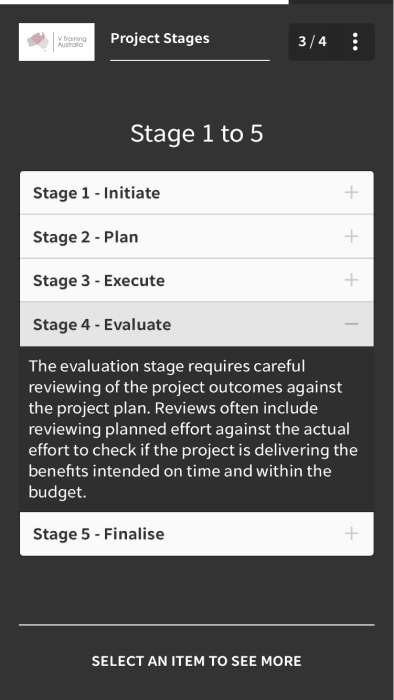 10. Time Management
Time management is the ability to optimize productivity in high-performance and revenue-generating activities. This is a skill often overlooked but is proven to be an extremely important skill. In a study cited by Forbes, nearly two-thirds (64.8%) of sales representatives spend their time on non-revenue generating activities. That's why it is important for your salespeople to have a clear sense of the specific steps and duration of the process in closing a deal. This is also where setting priorities, delegating tasks, and refining processes come in handy. 
For instance, smart salespeople should prioritize responding to client concerns in a timely manner so that their customer feels valued. Whereas, a task like updating email addresses for their leads and prospects would go down the priority list as it doesn't impact their sales as immediately. Aside from better prioritizing their time, finding and using tools that will help speed up the sales process is another time management hack. 
Empower your team with available free online courses, such as Sales Professionals' Guide to Time Management. This is an editable course in which you can revise and tailor the lesson content specific to your company process before deploying it to your team!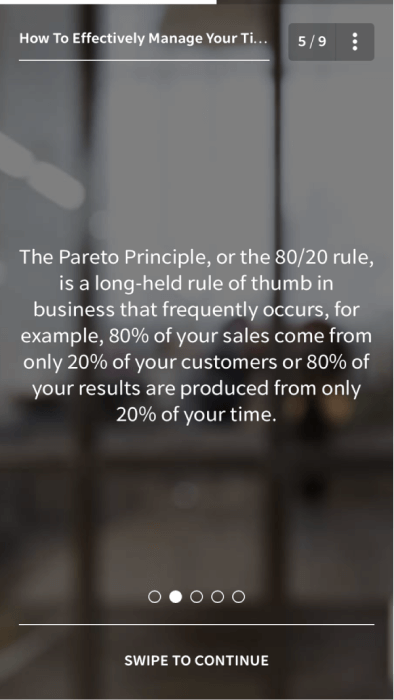 11. Objection handling
Another important skill is to be able to handle objections, which is pretty much common in the world of sales. In such an unfortunate event, a good salesperson should be able to stay positive and motivated. They should understand that rejection is a normal part of the sales process, and they are not afraid to face it. A good salesperson is also able to convert objections into an opportunity to better understand their prospects and improve their approach as they move forward.
12. Cold calling
Cold calling involves contacting potential customers who may be interested in your product or service. While commonly dreaded by most sales reps, this strategy can be a very effective way to generate leads and sales. For this reason, it's highly recommended that your sales team should be equipped with this sales skill. Being able to master the art of cold calling can boost your business' conversion and win rate by an incredible margin. 
Create training courses with EdApp LMS
Sales is a fast-paced industry so setting up training schedules and designing course materials to upskill your team can be a challenge. But, worry not! You can easily create effective and engaging training courses that will adapt to your team's agile schedule using EdApp's Mobile LMS and authoring tool for free by signing up now
You may also be interested in: