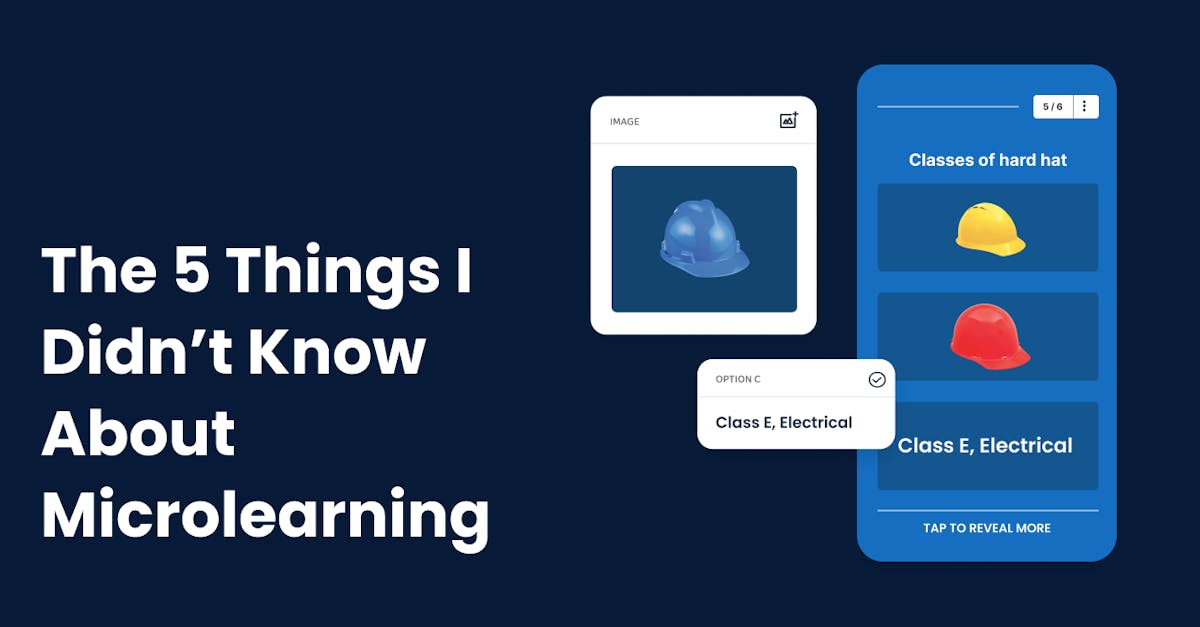 Microlearning has become one of the latest buzzwords in the learning community. But not everyone knows what it really entails aside from having shorter training content than usual. In this article, we'll dig a bit deeper and uncover five things I didn't know about microlearning.
1. Creating microlearning content is shorter but not easier
Microlearning is not just about turning an hour-long training module into a single lesson. While it's true that it leans on short-form content, it doesn't mean that it's a walk in the park to create. If we're being honest, it's way easier to just create a course and pile it up with lessons thinking that you'd make the most out of it and not miss a thing. But the truth is, not all of those may be relevant to the learner and can just cause information overload with things they might not even need.
Microlearning is all about short, single-objective, focused lessons. With this in mind, you have to identify the important elements that will only help your learners and remove anything that can potentially distract them from your core messages. These digestible chunks of knowledge should also be presented so that concepts can be easily understood and remembered. With that being said, one has to study the material very well to weed out what's essential and what is not.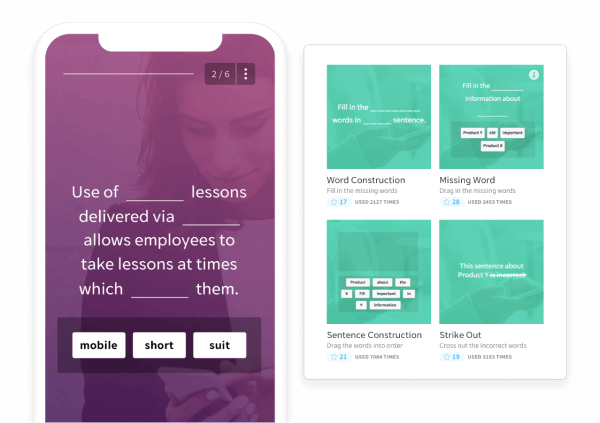 With a state-of-the-art microlearning solution like EdApp, creating and presenting microlearning content is easy even for beginners. Its interactive and template-driven authoring approach means you don't have to start from scratch. Once you have your content, just choose from over 80 intuitively-designed microlearning templates and add them in. These templates are fit for a diverse set of learning methods that cater to your learning objective.
2. Microlearning is best paired with mobile learning
Mobile learning and microlearning are two different concepts, but when combined, they can be more effective in delivering the best learning experience. Mobile learning leverages smartphone technology, which everyone is familiar with. That being said, there's a low learning curve when using this format. Microlearning courses can be delivered straight to your learners' mobile devices where they can take them on the go right at their fingertips. This makes it easier to reap online training benefits and experience learning to a whole new level.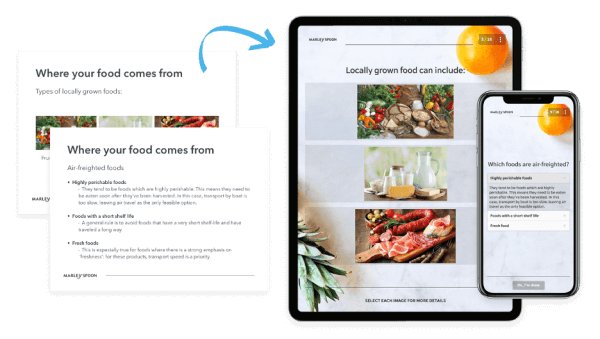 EdApp takes microlearning to a whole new level by making sure that courses are perfectly formatted regardless of the device's screen size. This gives you peace of mind and complete flexibility when it comes to lesson delivery so you can focus on your content. Push notifications can also be sent to let learners know about courses or remind them of deadlines.
3. Microlearning and gamification go hand in hand
While your learning content is shorter than usual with microlearning, it might not be enough to engage your learners and motivate them to complete their lessons. By including game-like elements through gamification, you can make learning not just easy to digest, but fun and entertaining.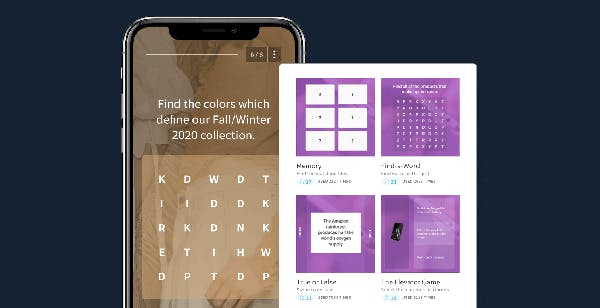 Gamified microlessons help with dwindling attention spans and bring dull training content to life. With EdApp, there's no shortage of ways that you can achieve this. It has a gamification template library with familiar games such as find-a-word, jeopardy, and elevator game, that learners will surely enjoy. All you have to do is choose a template and then populate it with your content and you're ready to go.
4. Microlearning speeds up training
The pace of modern life is constantly speeding up and shows no signs of slowing down. This is true for any organization where changes and updates happen by the minute. This means that your employees should also be kept up to date and this is where microlearning comes in. Microlearning is quick, easy to create, and perfect for delivering just-in-time training. Additionally, the bite-sized format of content delivery helps learners absorb and digest information quicker compared to long blocks of text found in traditional training formats.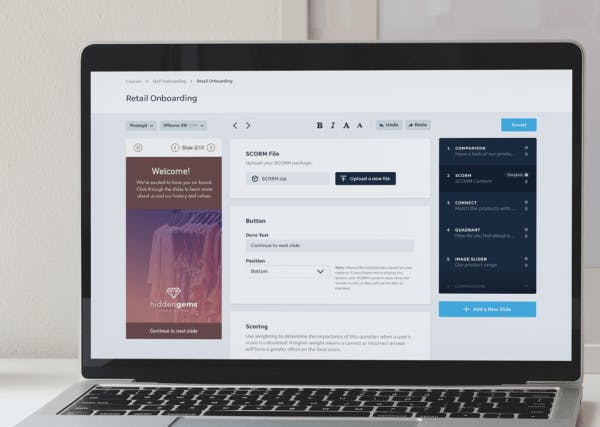 EdApp's template-based authoring tool makes creating microlessons a breeze. With over 80 intuitively designed templates, all you have to do is choose one that fits your needs and enter your content. There's no need for expertise in instructional design or coding.
5. Using a dedicated platform makes microlearning easier
To reap the full benefits of microlearning, it's best that you use a learning management system with micro learning tools. This gives you full control over course creation, delivery, and learner management. Some platforms also have helpful features that you can use such as notifications, gamification, analytics, reminders, and more.
EdApp is an award-winning microlearning solution accessible on any device built for today's modern learners. It's a one-stop shop for creating and delivering training content. Its free course library contains hundreds of ready-made courses spanning different topics that you can deliver, edit, or customize as you see fit. There are workplace safety courses, food handler training courses, customer service courses, and so on. 
But if you want to create one from scratch, EdApp's user-friendly authoring tool along with its Canva integration allows you to create beautiful microlessons in minutes.