Supervisory Skill #2 - Conflict Resolution
Conflict, whether we like it or not, occurs in every workplace. Even more so in a diverse work setting with a range of different opinions, work styles, or personal beliefs. For this reason, it only goes without saying that supervisors should know how to deal with these conflicts effectively. Having this supervisory skill can help them create a healthy and positive work environment that encourages open communication, trust, and collaboration.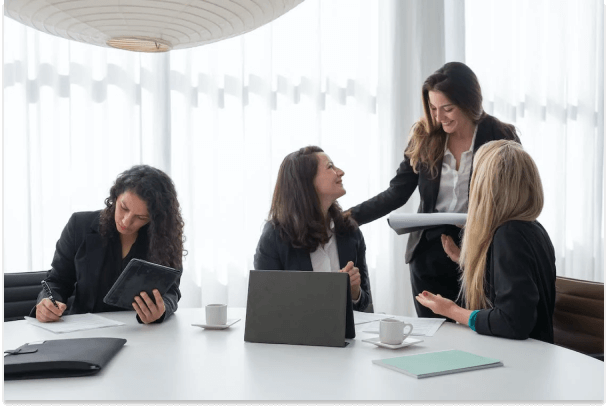 To be good at conflict resolution, it's important for your supervisors to learn how to identify the root source of conflicts, pay attention to both sides, and come up with a resolution that would benefit all the parties involved. It's also vital that they know how to remain calm and objective, even when emotions are running high.
EdApp's Managing Difficult Conversations is specifically designed to help supervisors develop the skills they need to manage conflicts effectively. Here, they'll learn how to handle difficult conversations as a leader, give negative feedback to their team, and deliver an authentic apology if needed.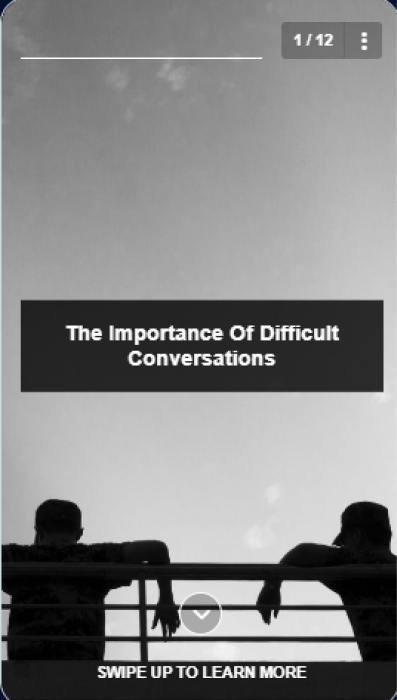 This course has been designed to be completely editable, allowing you to include your own content or suggestions that're followed specifically by your organization. You can also add your own branding and logo to make the course seem more personalized.
Supervisory Skill #3 - Adaptability
The business landscape, as we all know, is constantly changing. And in today's incredibly fast-paced and dynamic environment, it's crucial that your supervisors know how to adapt quickly to new situations and challenges.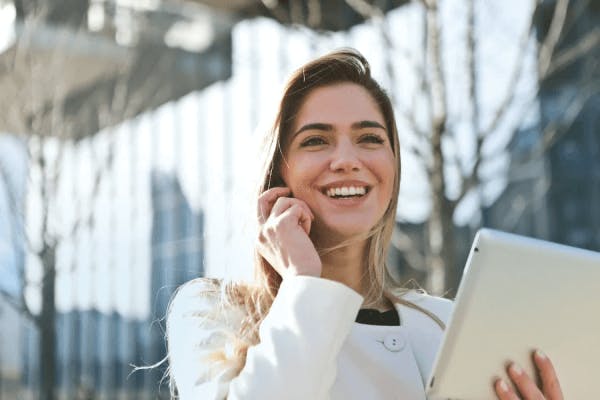 Being adaptable means that supervisors should be able to anticipate challenges and stay one step ahead. They need to be flexible and open to change. And most of all, they should know how to identify opportunities for improvement and innovation. 
It's also important that supervisors are adaptable with their management style to follow the ever-changing needs and preferences of their team members. They must have the ability to help their team members grow and learn and motivate them to perform at their best, regardless of any changes that may come their way. 
Share with your team members this EdApp course on Adaptability and equip them with some tips on how they can succeed in the fast-changing environment. This adaptability training only consists of seven micro lessons, making it easy to complete and comprehend.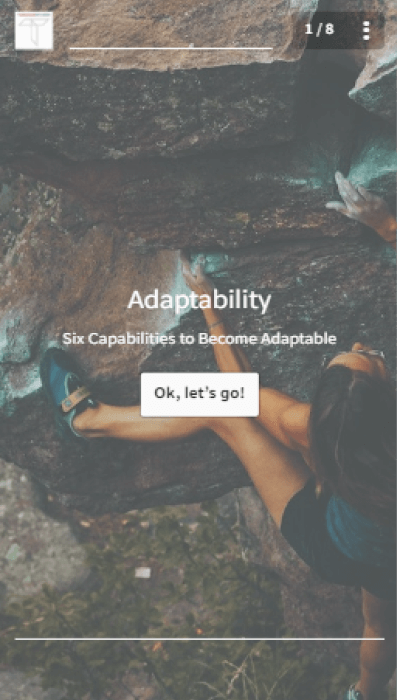 Supervisory Skill #4 - Decision making
One of the most important responsibilities of a supervisor is decision-making. Playing a very important role in your organization, their choices make a big impact on the performance of the rest of your employees, and most of all, the overall success of your organization.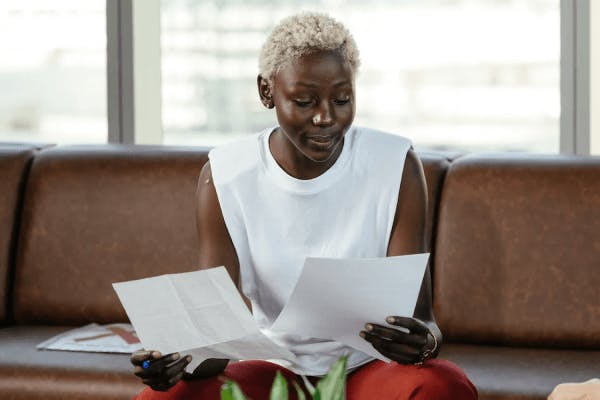 For supervisors, good decision-making skills include the ability to analyze their options. This means taking the time to consider different possible outcomes of each choice and weighing the potential pros and cons of each option. 
This supervisory skill also means having the ability to choose the best course of action that'll benefit not only the organization but also its employees. They need to learn how to go with decisions that are fair, transparent, and considerate of their employees. This will allow them to build trust and loyalty within the team, significantly leading to improved performance and results.
Supervisory Skill #5 - Time Management
Supervisors juggle multiple tasks at once, from overseeing the performance of their teams to managing their projects. To make sure that all their tasks are completed within the given deadline, it's important that they know how to manage their time effectively.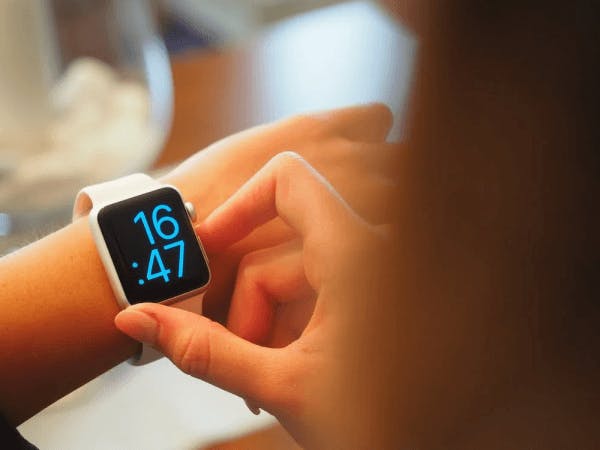 Time management means being able to plan and prioritize tasks. It includes the ability to delegate some responsibilities to the right people, making sure that everything is completed on time and to a high standard. Supervisors with good time management skills can also deal with unexpected issues and make necessary adjustments without the need to over-extend the deadlines or compromise the quality of their projects. 
Your supervisors can use EdApp's The Ultimate Guide to Personal Productivity course as a guide on how they can make the most of their time and resources, making sure that they're working efficiently to meet their deadlines. This course can be accessed through any device, including desktops, tablets, and even smartphones. This gives your learners the flexibility to learn anytime and anywhere they prefer, using the gadget they have on hand.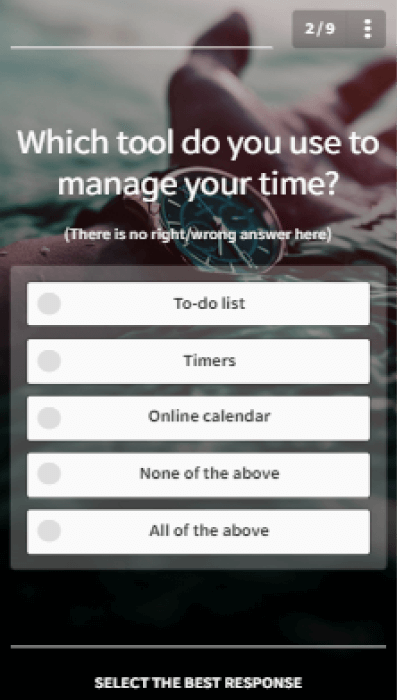 Supervisory Skill #6 - Public speaking and presentation skills
Every now and then, supervisors are expected to present in front of their team members, whether it's sharing information or ideas, leading meetings, or giving feedback. At times, they may also be required to deliver a speech in front of a large conference or audience.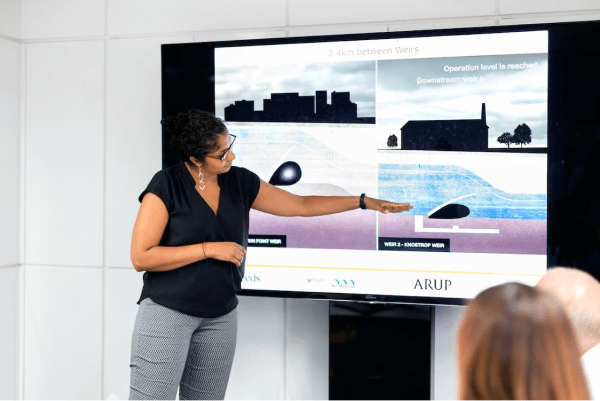 Building their public speaking and presentation skills can help increase their confidence in these types of events and make sure that they can communicate their messages effectively to a group of people. Plus, it can help enhance their credibility in the eyes of their team, and in some cases, their clients, stakeholders, and investors too. 
When a supervisor can deliver a well-structured and engaging presentation, it proves their knowledge, expertise, and leadership skills in the field. This can increase their influence in the organization, which, in turn, can help them crush their roles and ultimately bring long-term success to your organization. 
Supervisory Skill #7 - Team building
While often overlooked, the key to building a healthy, productive, and collaborative team is by having a great team-building skill set. It's important for supervisors to learn how to develop and initiate team-building activities that would help optimize the performance of their team members and inspire them to achieve their goals.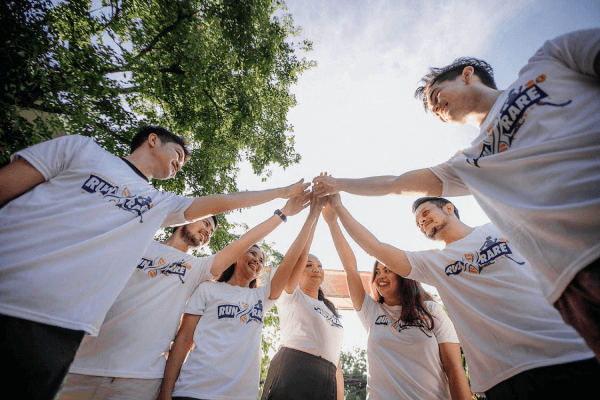 Knowing how to organize these fun activities is also a great opportunity to promote a positive work culture and boost team members' morale. It can create a sense of excitement and enthusiasm around their projects, leading to a work environment that's focused, efficient, and productive. 
Supervisory Skill #8 - Coaching and Mentoring
Coaching and mentoring are also deemed the most crucial supervisory skills for a resume. This supervisory skill includes identifying areas where employees need improvement, giving them the feedback and personalized guidance they need, and creating opportunities for them to further develop their skills and knowledge. Being able to successfully coach and mentor their team members can help them maximize their skills and abilities, which, in the long run, can contribute to the long-term success of your organization.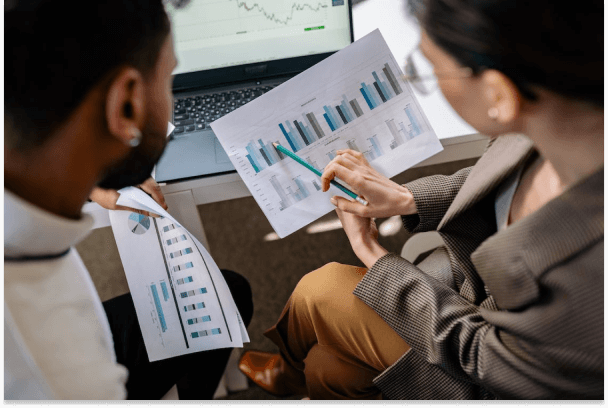 EdApps' courses on Leadership and Coaching/Management Styles and Mentoring - Finding, Becoming, and Being are jam-packed with tips and strategies that can help your supervisors build the skills they need to become effective coaches and mentors of their team members.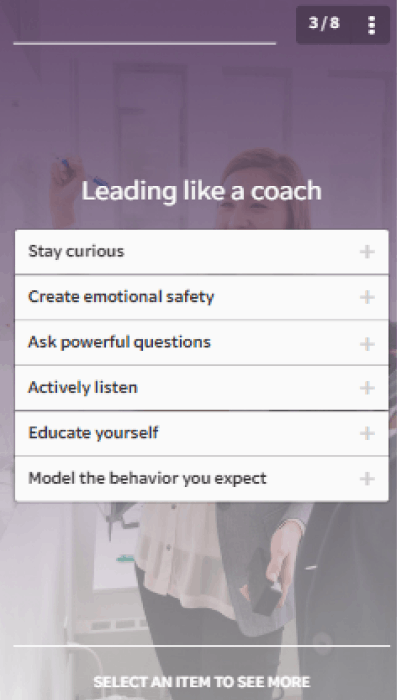 These learning materials come with interactive slides and gamification elements that are designed to boost the learning engagement of your learners. To make the most of it, you can activate additional features such as a weighted timer or real-world prizes and drive healthy competition among your team.
Supervisory Skill #9 - Accountability
Good supervisors take responsibility for their actions and decisions. They're honest and transparent about their work and performance, and they acknowledge whenever they make a mistake.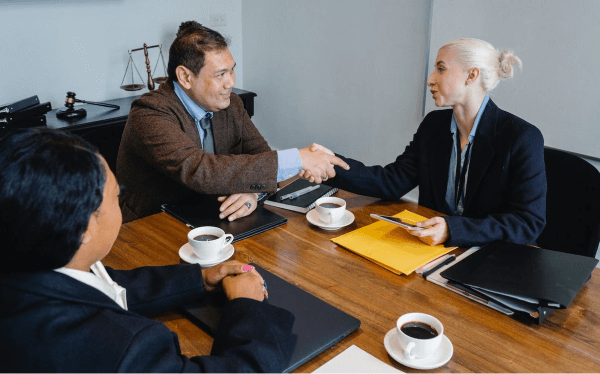 Supervisors that are equipped with this supervisory skill are more likely to be looked at as trustworthy and reliable. This, in turn, can help to build stronger relationships between the supervisor and their team members, resulting in improved morale, increased productivity, and better overall performance.
Supervisory Skill #10 - Leadership skills
At its core, leadership is all about inspiring and guiding others toward a common goal. Supervisors should know how to motivate their team to bring out their best in everything they do, and offer guidance and support whenever needed.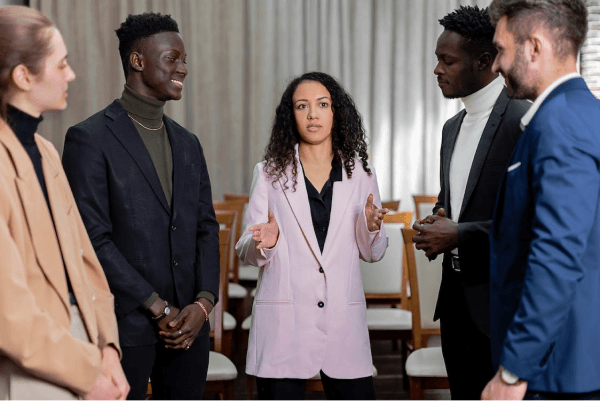 Another leadership skills example involves the ability to identify skill gaps within the team and develop strategies to bridge them. Doing so can create a sense of supportive work culture, which can be a very powerful way to drive team members to achieve their full potential and contribute to the overall success of your organization. 
Check out this list of corporate leadership training courses by EdApp to find good learning material you can share with your supervisors. Some of the leadership courses you'll find here include Leading Under Pressure, How to be a Passionate Leader, and Managing Leadership Stress, all of which are built by EdApp's team of instructional designers.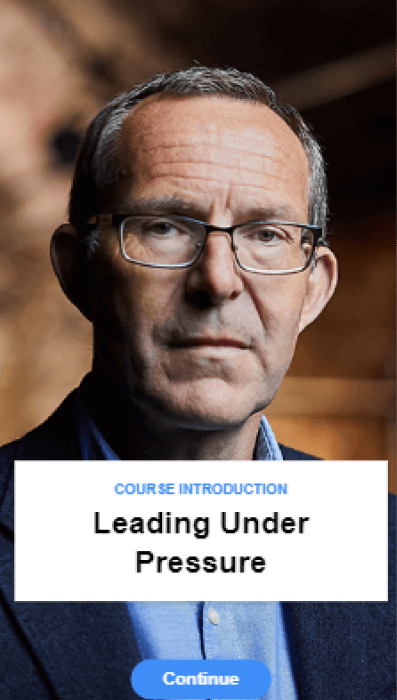 If you need some help creating custom leadership training content, EdApp can also lend you a hand. All you need to do is hand them over your content, and watch them transform it into powerful microlessons.