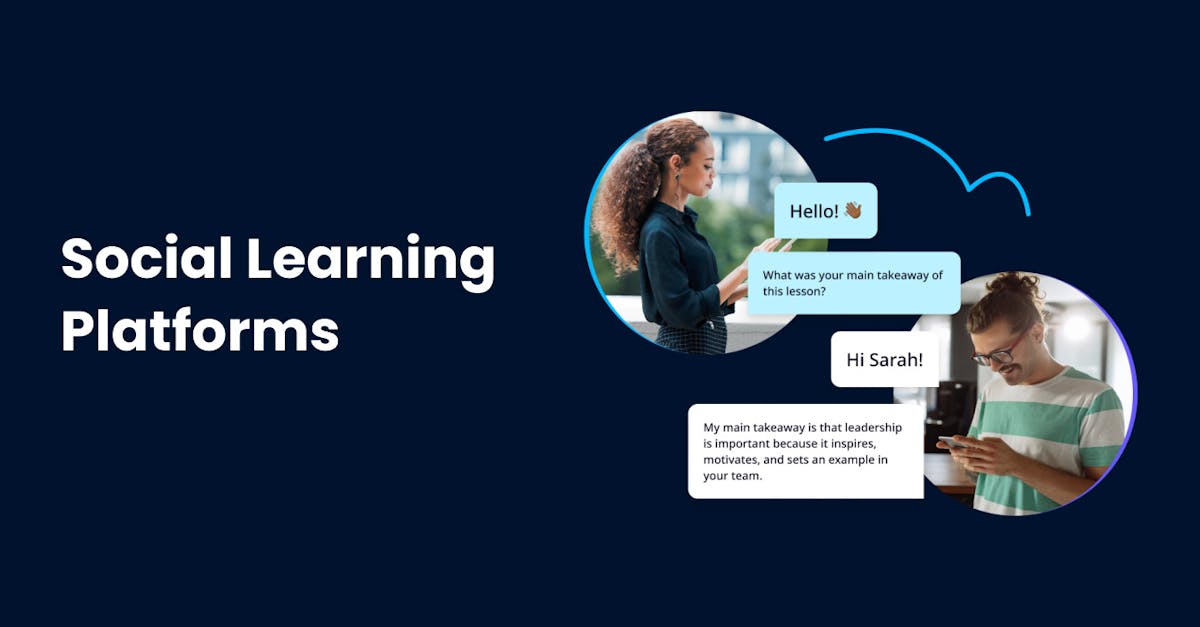 Most learning by its nature is a social process since the knowledge we need to succeed in society is embedded within a cultural context. Along with the rise of online social networking, the ability to transfer social learning into an online format has also become a more seamless process.
In this article, we will take a look at ten different social learning platforms that are free for teachers and learners. But first, let's take a look at social blended learning and why it is important.
1. EdApp
Another cohesive social learning platform is EdApp. This award-winning training software is completely free and offers a full set of social functions, including discussions, video conferencing integration, forums, and gamification.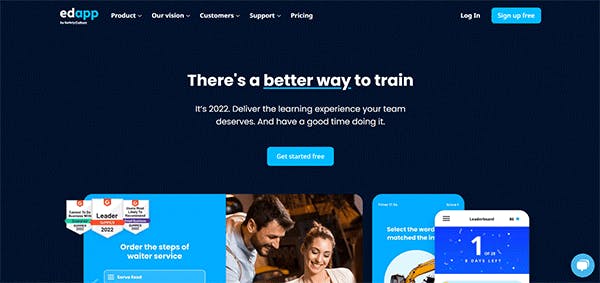 EdApp's discussions and assignments feature is designed specifically to increase the amount of social interaction to ensure the success of adult learning. Discussions deliver instant coaching and mentoring opportunities to learners through a forum-like discussion between coworkers and managers alike. Similarly, the assignments feature allows a learner to submit responses or tasks directly to managers for review. This can be anything from a reflection on the learned content and is a great way to analyze and provide a more in-depth understand of the content provided. Elements of video and images can also be incorporated, making it a highly dynamic way to engage with learners.
Taking this even further, EdApp has recently released a virtual classrooms feature. Like discussions and assignments, this element is designed to boost social interaction even further. The virtual classroom tool is a powerful built-in feature that allows you to reach and train your team members at scale without compromising the benefits of face-to-face interaction. Unlike other learning management systems, it seamlessly links your video conference platform of choice like Zoom, Google Meet, or Microsoft Teams right into the EdApp's dashboard. This feature is especially beneficial in the age of COVID-19, where the majority of work is now conducted remotely.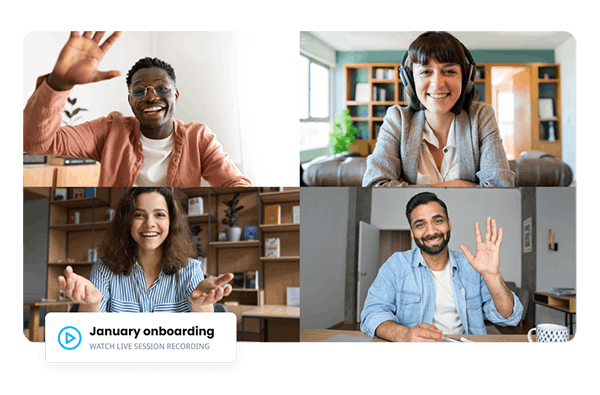 With EdApp, educators can enable all these social learning features alongside to drive better interaction and retention. These LMS features also allow team members to work together collaboratively, to share their ideas and challenge one another in a scalable and productive way. Collaboration in learning and training is key for enhancing the knowledge learned and is also a great way to promote connectivity between even the most dispersed teams.
Train your teams using the best social learning platform
No credit card required.
2. Schoology
Schoology is a social LMS that works for both schools and businesses. For social features, it makes good use of video conferencing, live annotations, an interactive whiteboard, and the ability to record and share videos.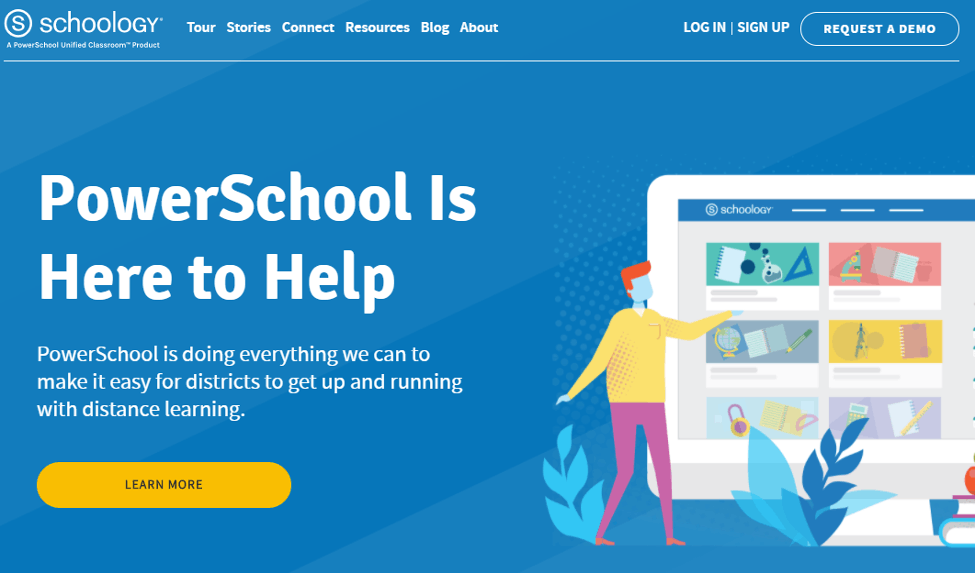 Schoology is also good for its cloud-based deployment and seamless integration with Google apps. One issue, though, is that while the school version is free, using the business version isn't.
3. Edmodo
Edmodo is another social learning management system. It aims to connect all learners with the resources they need to reach their potential.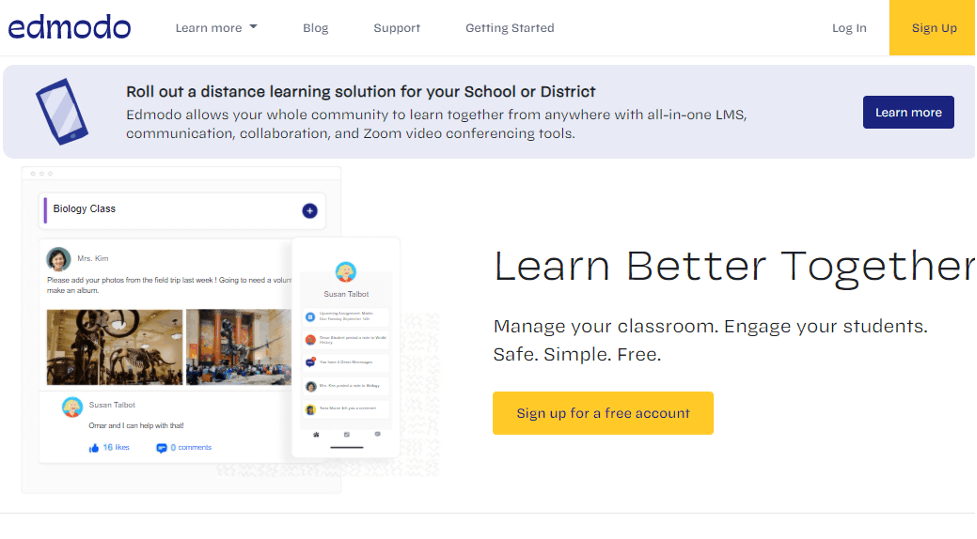 It includes social features such as videoconferencing, a virtual classroom, and discussion areas. One common criticism of Edmodo is that its mobile features are not at the same level as its desktop features.
4. Sakai
Sakai is another LMS example that also includes many social learning features. It includes features like chat, forums, assignments, a calendar, and quizzes.
One issue with Sakai is that it currently lacks real-time video for class meetings. However, they are continually adding new features so that may appear soon.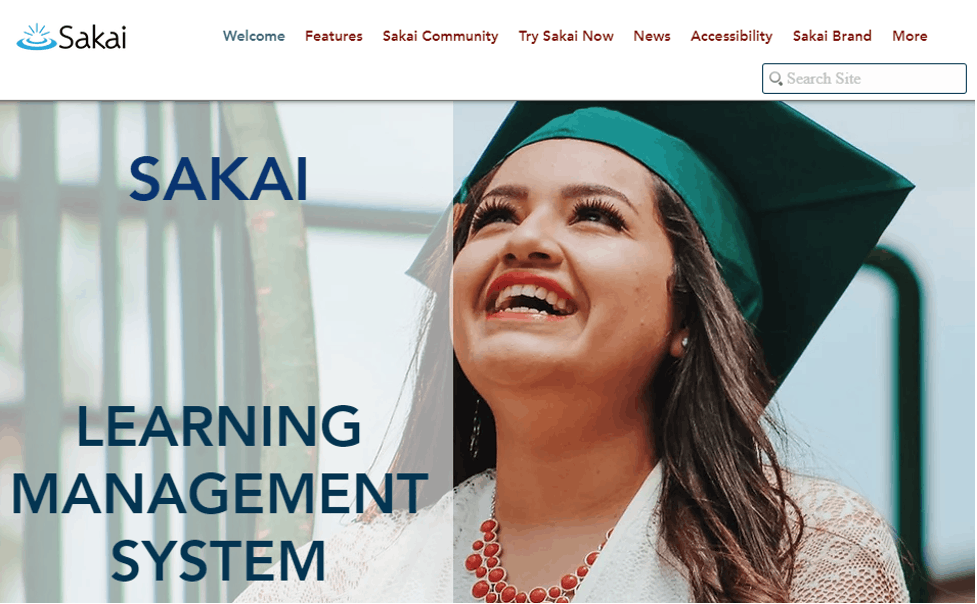 5. ePals
Another option for social learning is ePals. This is a global classroom exchange where teachers and students can connect, communicate, and collaborate.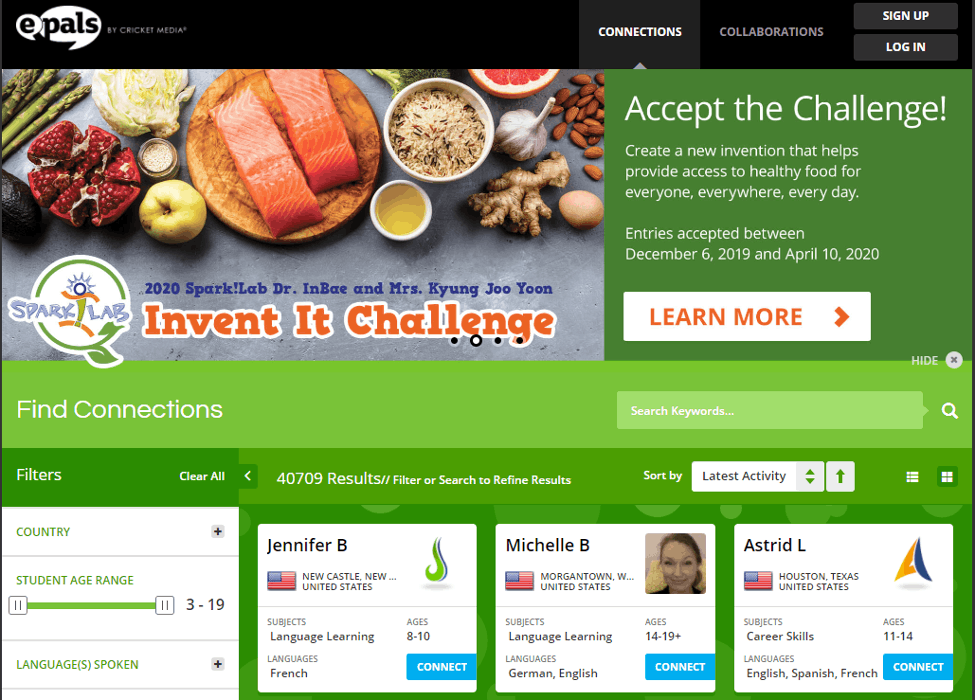 ePals is good for letting classroom students work on projects together without regard to borders. While it is a great classroom solution for younger learners, it's not ideal for corporate training and onboarding situations.
6. G Suite for Education
G Suite for Education is Google's platform for e-learning. It has numerous social functions, including live video and numerous collaboration tools.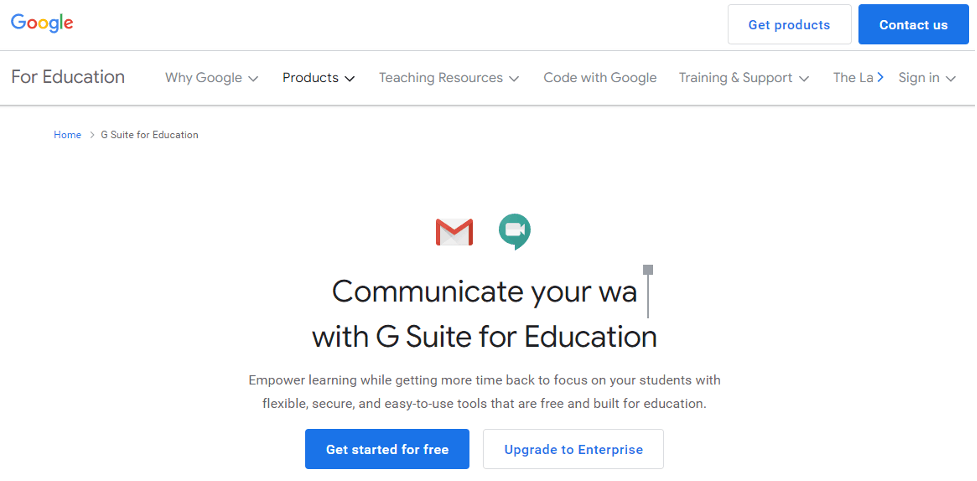 G Suite for Education is a very comprehensive set of products, although one common criticism is that it becomes too complicated, so it can be harder to just focus on learning.
7. Dokeos
Another social learning tool is Dokeos. It has numerous social features including knowledge sharing through live conferencing, screen-sharing, and the recording and sharing of answers.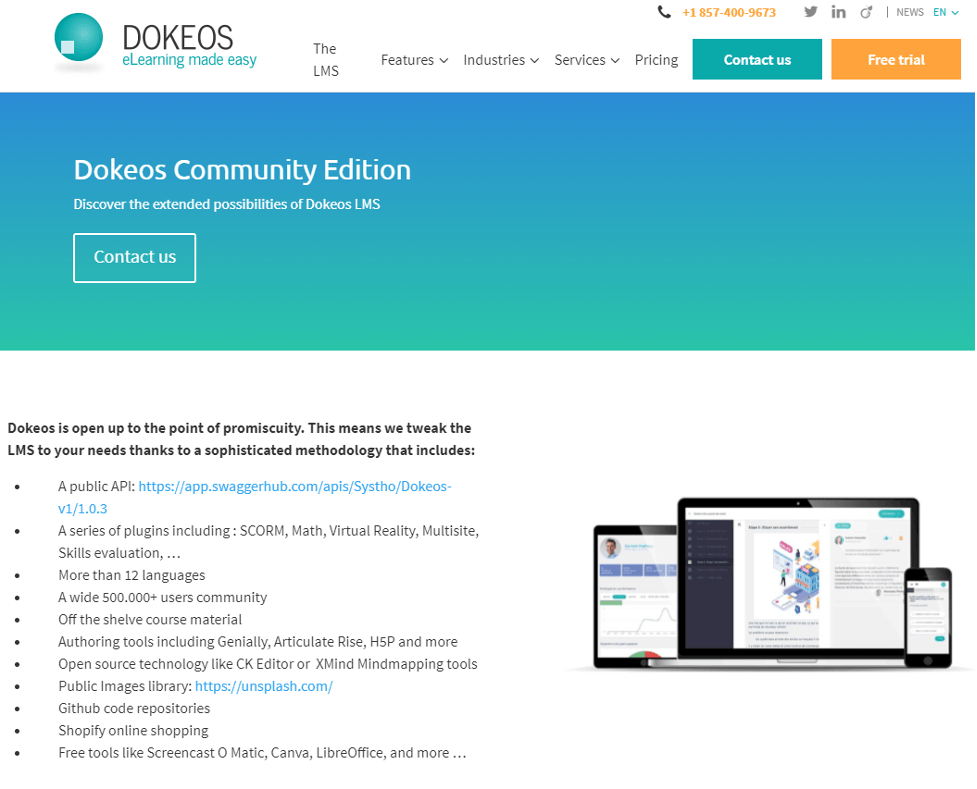 One common complaint about Dokeos, though, is that the default user interface is too outdated. However, that can be addressed if you spend the time to find the right plug-ins.
8. Participate
Participate is another social learning system. It is a platform for learning communities to connect with each other online.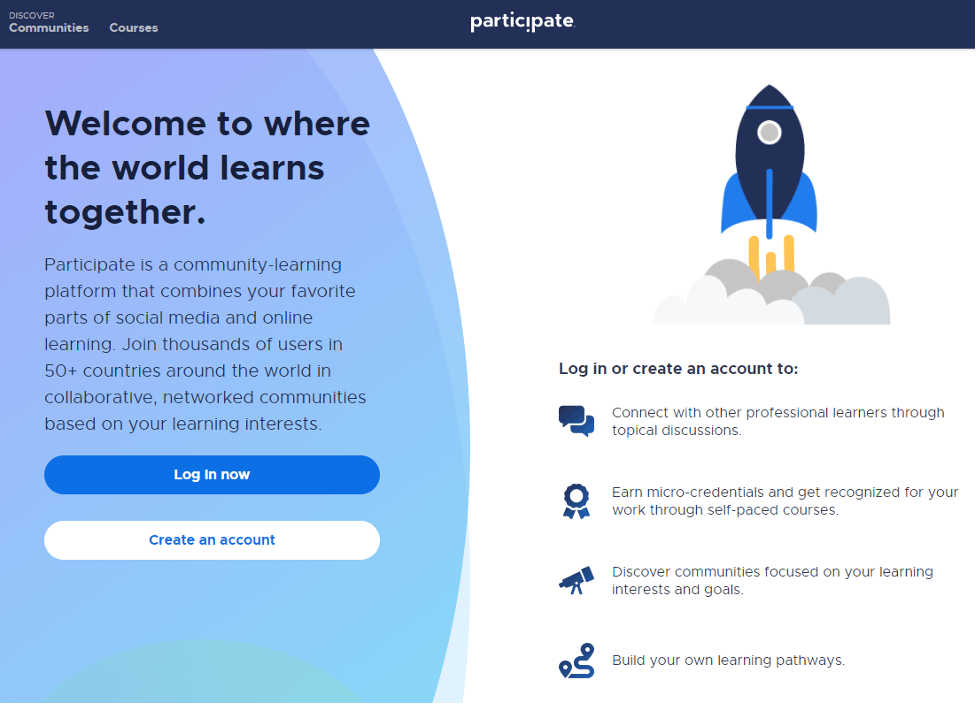 It allows for discussion threads, direct messaging, community announcements, and peer mentorship. While it's great for social learning, it doesn't have all the features of an LMS, such as templates to easily add games.
9. MindMeister
Another way to achieve social learning is through MindMeister. This is an online-learning mind mapping tool for collaborating with others visually. It allows you to do brainstorming, note taking, project planning, and other creative tasks.
MindMeister has a free version, but it does not have all the features of the paid version, such as file and image attachments and PDF exporting. One criticism of this app is that it doesn't allow you to export mind maps into many different formats, such as ppt, even with the paid version.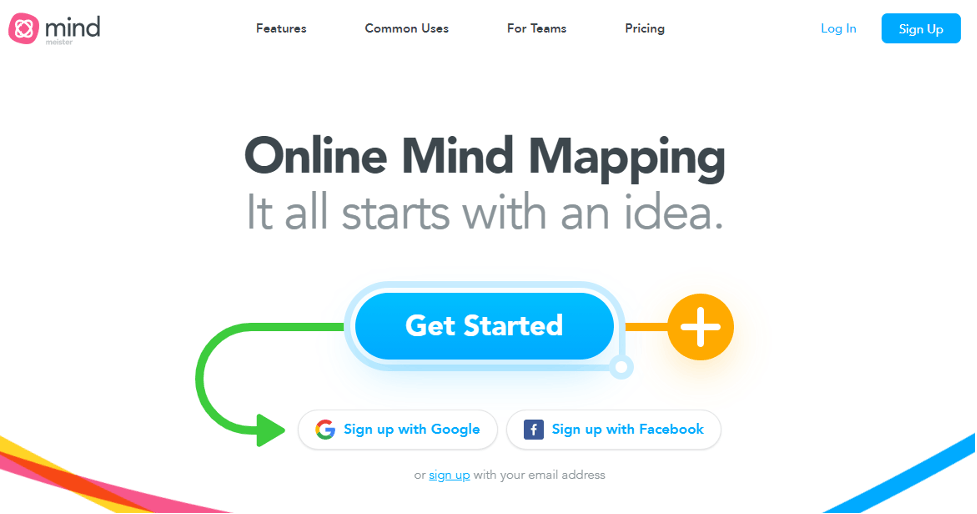 10. Elgg
One last social learning tool to consider is Elgg. This is an open source social networking engine that allows you to build any type of social network platform for your organization.
Elgg is meant to be a bare-bones system that becomes more functional as you install add-ons and extend it through your own work. So, it may not be as easy to use as other learning technologies listed in this post.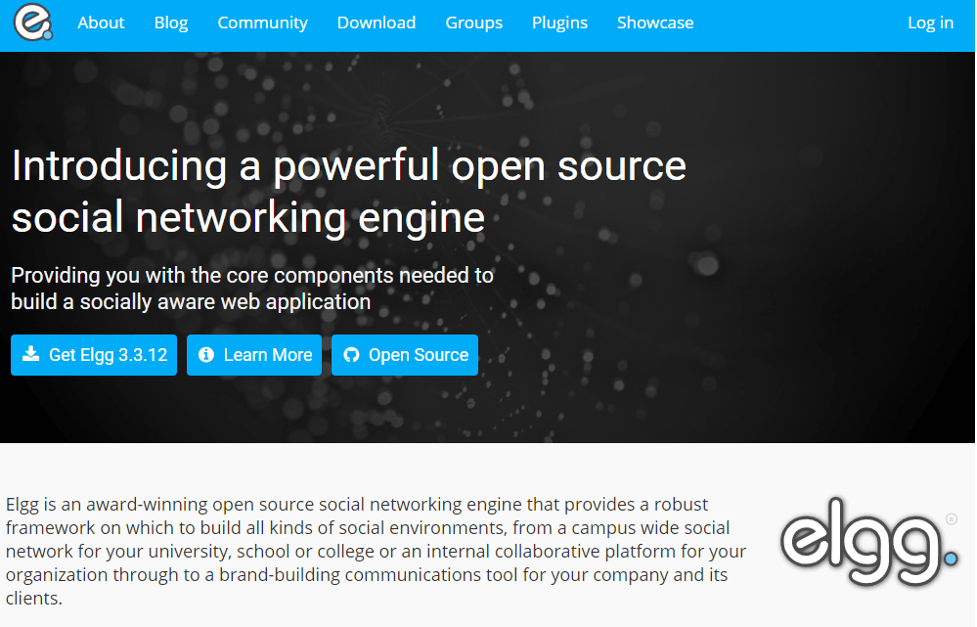 Given the importance of social learning, it's vital to have a good social learning strategy in your school or training curriculum. Choosing the right one is about matching your students' needs with the tools available.
What is social learning?
Social learning is the idea that people learn naturally in groups. Concepts such as the community of practice espouse that learning occurs as individuals in any endeavor participate in their task with peers and a competent teacher. We can also refer to Vygotsky's social learning theories of other- to self-regulation, wherein the ability to do a certain task is first aided by a more competent other until the process has been internalized by the self.
What is a social learning platform?
A social learning platform enables learners to deep dive into the content of your lessons, add their own point of view, submit their ideas and join the conversation on any slide. To empower learners to share and learn from each other, it provides features that allow employees to discuss coursework or share expertise on various topics. Nobody knows your company's products or processes better than your existing workers, so leveraging that expertise to reinforce vital content makes a great deal of sense. Learners will be more engaged when they can relate to both the lesson and the teacher, resulting in even more effective virtual learning outcomes. Having these employee training discussions provides a more interactive and personalized learning experience, where employees can learn additional information, resulting in a more in-depth understanding of the content provided. For example, a course provided to retail employees on a new line or product can be discussed by each colleague to create a holistic understanding of the features of the product, enabling employees to be able to be compliant and effectively sell to new and existing customers.
Why social learning is important
Social learning isn't just important for theoretical reasons. It can also have clear benefits to the workplace, including:
Improving communication between employees

Enabling opportunities for collaboration

Breaking the ice for new workers
These types of benefits can have new employers quickly adapt to a new working environment. Now let's take a look at some of the free platforms available.
In this article, we saw many different examples of social mobile learning tools, and each one has its own advantages and disadvantages. Some function exclusively as tools to bridge social communities, such as ePals. Others, like EdApp, start from the perspective of an LMS that then adds the social components that it needs.
Regardless of the tools you use, incorporating social learning will have a profound effect on your learners' engagement levels and motivation to succeed.
New to EdApp? The world's most loved mobile training tool is completely free to train your teams. Sign up for free – get started in minutes. No credit card required.