2. Abara LMS
Abara LMS is an admin-first social learning management system that focuses on creating elearning solutions for training companies and corporate Learning and Development (L&D) departments. Primarily the platform wants to streamline the administrative aspects of training through functionality and interface. This means Abara has a robust reporting and analytics suite on top of complete LMS features.
But what about social learning features? Well, Abara has instructor-led virtual training where learners can send in video responses for better collaboration. Virtual Q&As along with enhanced webinar experiences make sure you can get your team involved in all parts of the training process. 
Cost: Starts at 420 USD per month
Features:
Reporting and analytics

Instructor-led training

One-on-one virtual Q&A

Discussions feature

Video responses
3. 360Learning
360Learning wants to spotlight your in-house experts to build a collaborative learning environment. This social learning management system does this through comprehensive features like collaborative course creation, mobile learning, analytics, insights, and human capital management (HCM) integrations. It's great for all kinds of training from onboarding to leadership development.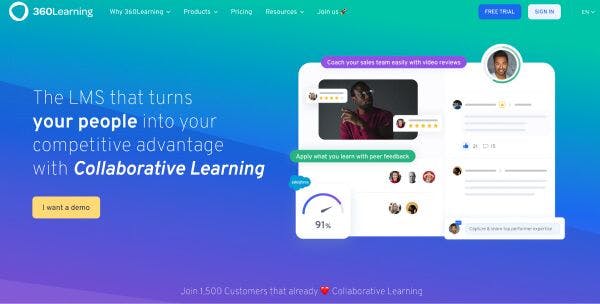 The platform puts social learning into practice through discussion boards and group pages so that your teams are continually learning from each other. This throws away the need for external training resources, so it's so much more cost-effective.
Cost: Starts at 8 USD per month
Features:
Collaborative course creation

Mobile learning

Analytics and insights

Human capital management (HCM) integrations

Discussion boards

Group pages
4. Tovuti LMS
If you're looking for an all-in-one learning management system, Tovuti LMS is a great choice. On this tool you can create, deliver, and track learning content, making it a simple and effective pick. And one of Tovuti's main goals for social learning is to un-silo your organization, which just means that the tool wants to bring your teams together. The best way to learn is from each other, and it's just the most efficient way to train.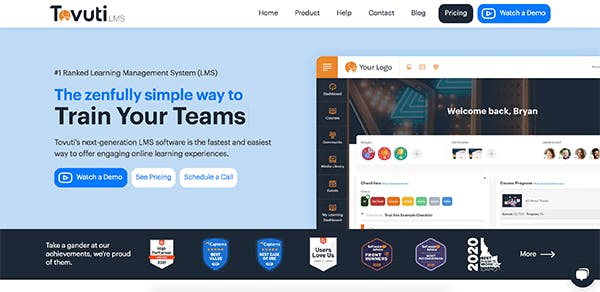 This social learning platform brings your learners together through remote learning features and a virtual events manager. This way, you can keep your training programs engaging and your teams connected at all times. And aside from these, the platform is available in multiple languages, so teams around the world can easily access this tool.
Cost: Contact Tovuti LMS
Features:
5. Auzmor
Auzmor is a learning management system that uses social learning to increase employee engagement for long-term learning growth. By giving employees the right tools to collaborate, you can build cost-effective ways to train.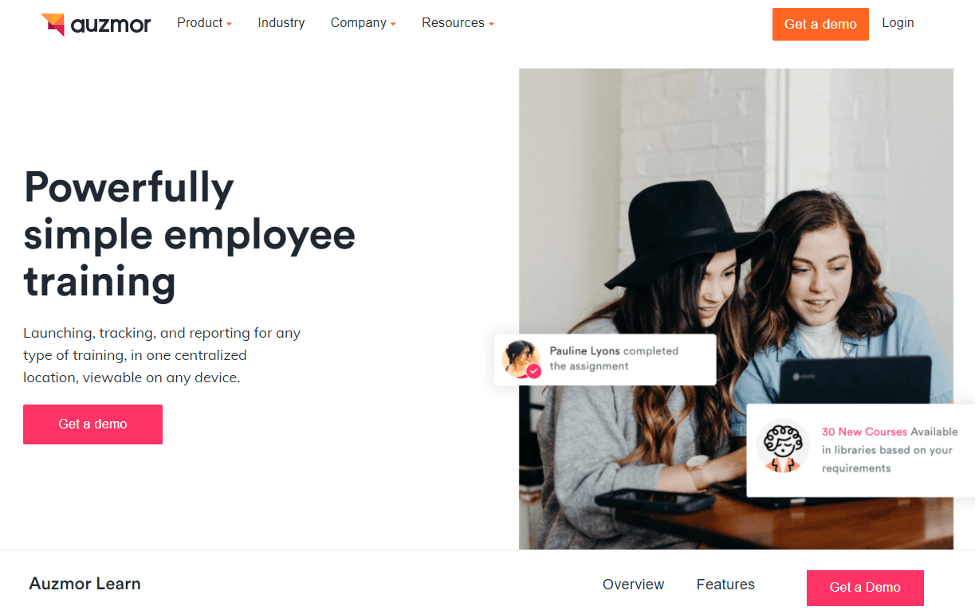 The tool has team chats and other communication tools to keep employees engaged with training similar to how social media works. But of course, the platform still has all of the essentials for learning like course authoring, reporting and analytics, insights, and mobile learning. 
Cost: Request a quote
Features: 
Team chats

Course authoring

Reporting and analytics

Insights

Mobile learning
6. Thinkific
If you're looking for an all-in-one platform for your learning needs, Thinkific is a great choice. It's a platform where you can personalize your learning environment through customizable courseware, integration with trusted tools, and detailed analytics. We recommend it as a social learning management system because of its community space features. You can create, market, and even sell your content while still creating a collaborative training experience.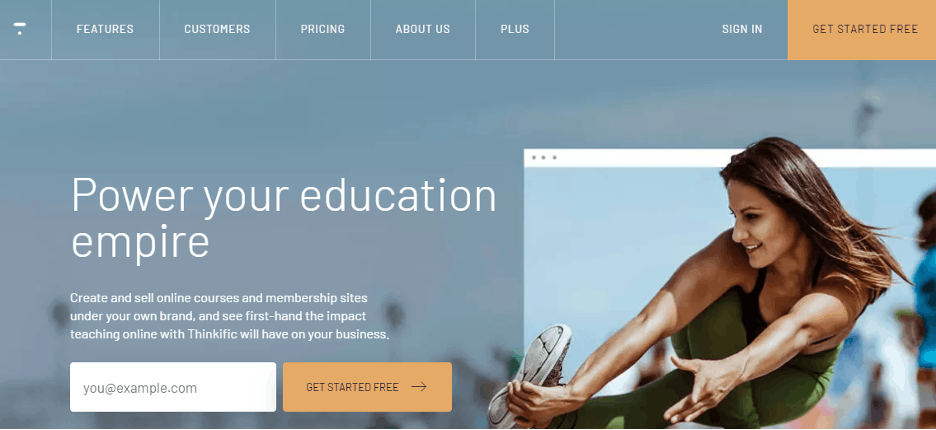 Cost: Free with paid plans
Features:
Course creators

Community spaces

Mobile learning

Reporting and analytics
7. Eloomi
Eloomi is all about low-effort and high-impact learning through a simple yet effective learning experience platform (LXP). The tool lets you create content from scratch or pick out off-the-shelf courses available. Their courses and programs are curated and handpicked by experts so you can be sure your teams are getting their training's worth. Then once you've delivered your courses, you work with your learners to map out targeted learning paths for sustained growth.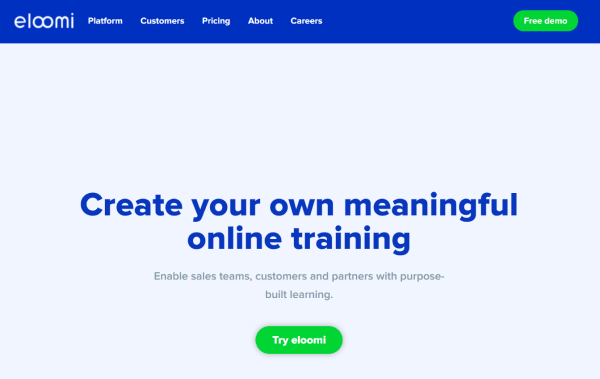 The social learning aspect comes from the performance management features which you can use to drive conversations with learners and other team members. This is a way to empower your teams to take charge of their learning and not just follow a set curriculum.
Cost: Request a quote
Features:
8. Learningbank
Social learning is all about interactivity and creating opportunities to work as a team with growth in mind. This is what Learningbank sets out to do: to create meaningful training journeys that are both easy on the admin side and enjoyable on the learner side. The app itself is intuitive while housing all of a user's needs like courseware, analytics, and social learning features.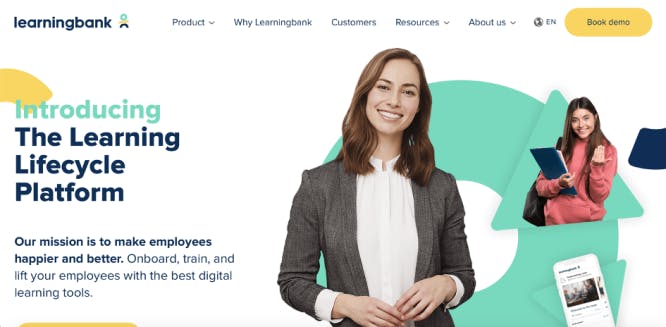 This tool is handy for mid to large-sized companies because of its scalability but also for deskless and frontline workers. And its massive integrations are great for companies already using different sets of software for their workflow.
Cost: Request a quote
Features:
Intuitive interface

User-friendly course creator

AI-powered learning helper

Ready-to-use courses

Analytics

Scalability

Integrations
9. Learning Pool
Learning Pool aims to personalize learning because they want purposeful training journeys that lead to amazing results. This social learning management system aims to achieve this through adaptive content, course libraries, customizable elearning solutions, and intelligent data.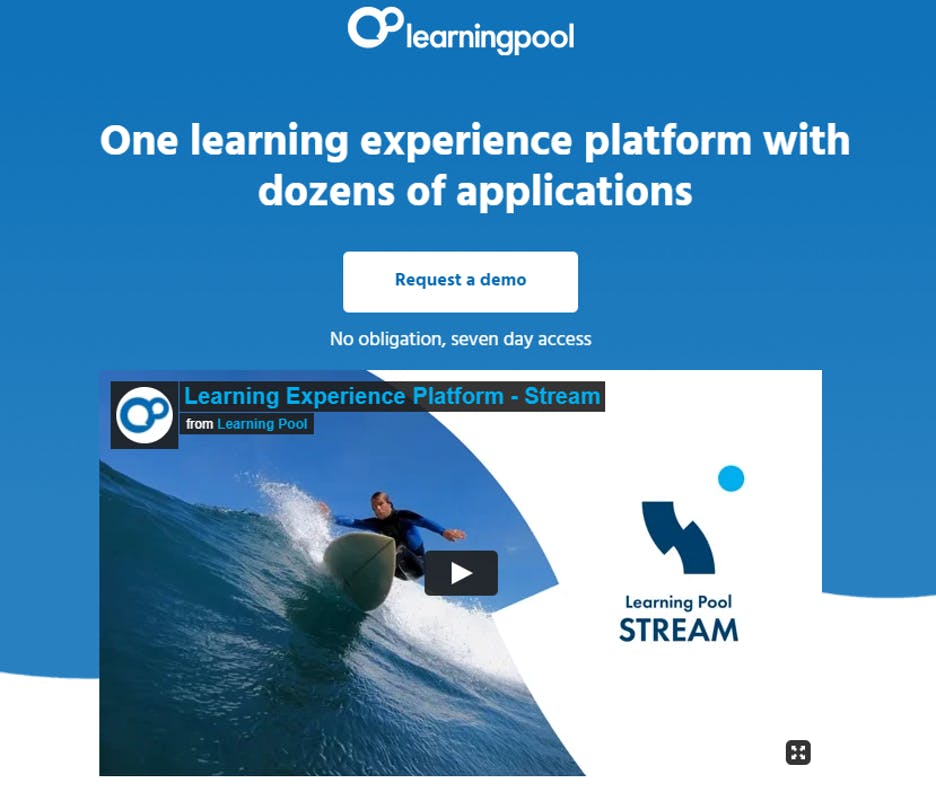 Adaptive learning is all about analyzing training performance for an optimal learning journey, this just means at every step of the way your learner is going to learn something relevant to them. Regarding social learning, the tool has a user management system where groups of users can learn in teams.
Although Learning Pool is an all-around learning platform, it still lacks deep social learning examples to beef up its existing features.
Cost: Request a quote
Features:
10. Proprofs
Proprofs wants to make training easy with automated learning. With over a thousand courses, your teams can learn on the go and together to create meaningful social learning experiences. Aside from courseware, you can upload existing learning content like PDFs, videos, PPTs, and more. Assessments and quizzes are available to make the course much more interactive as well. The tool also has virtual classrooms which are an important aspect of social and peer learning.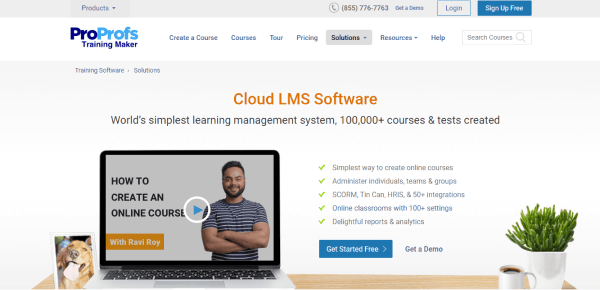 Create, deliver, and simplify learning courses for everything from compliance training and onboarding to safety and skills training.
Cost: Starts at 1.97 USD per month
Features:
Virtual classrooms

Course creation

Mobile learning

Automated reminders