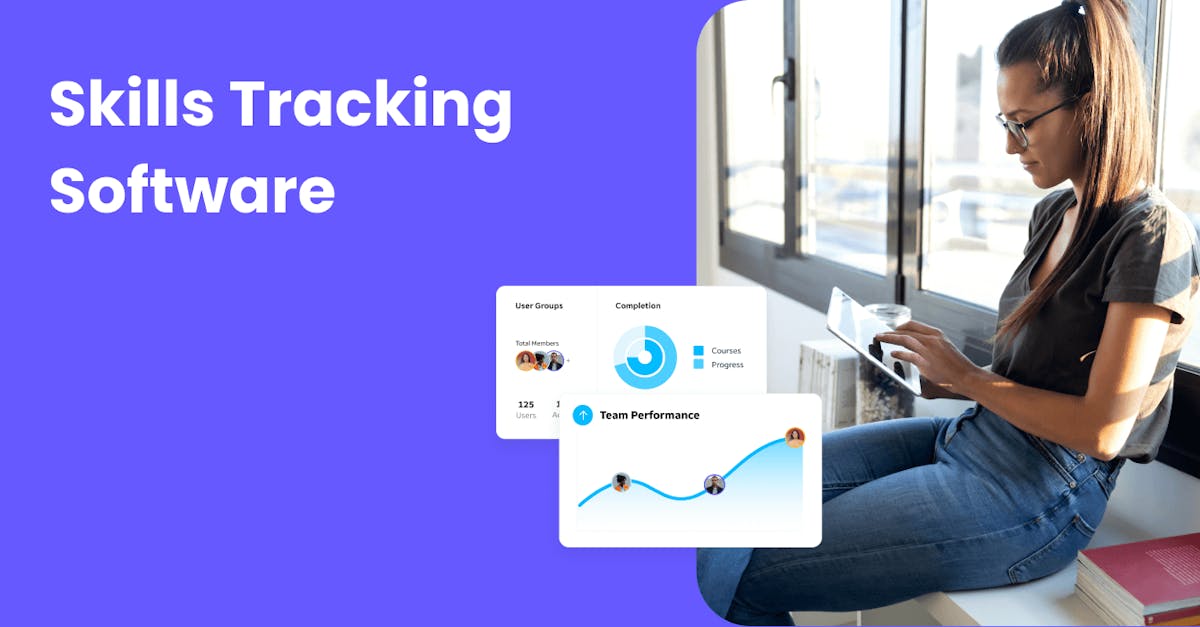 The advancement of skills tracking software has made it easier for companies to stay on top of their team's working skills, and at the same time, pinpoint any performance gaps that may exist. But beyond that, these tools can also help instructional designers and L&D leaders design effective training to improve and nurture their talents and advance in their respective fields. Here, we'll take a look at some of the best skills tracking software on the market to help with training and development.
1. EdApp
EdApp's expertise in modern training technology has earned its spot as the best skills tracking software on this list. On top of its ready-made courses and SCORM rapid authoring solutions, EdApp is also rich with multiple skill evaluation tools that can help identify your team's skillsets and fulfill your business needs.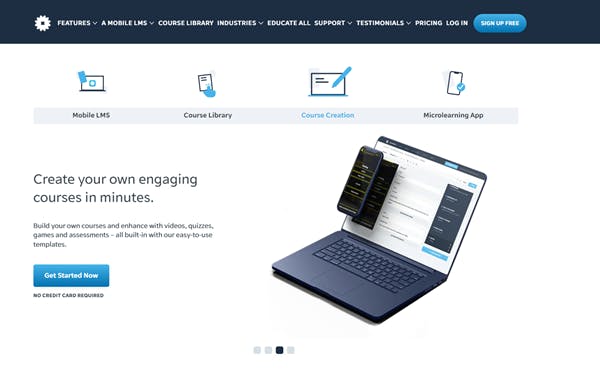 Its Rapid Refresh quiz maker tool, in particular, can be used to design your skill assessments and keep a meticulous track of where a learner stand in terms of their skills and competencies. There's no technical expertise needed. All you have to do is fill out their spreadsheet template, and let EdApp turn them into an engaging quiz format and deliver them to your team at a time you desire. Feel free to integrate the leaderboard feature to identify the strongest and weakest performers of your team.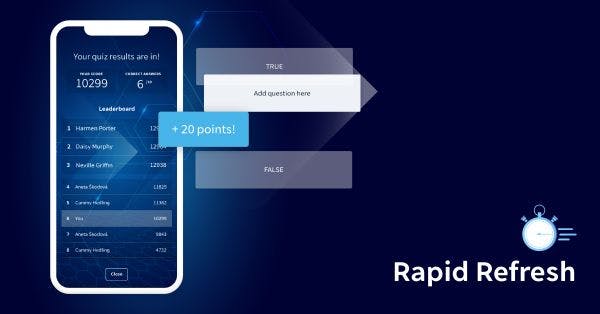 You can also use this skills tracking software to create and deliver pre-surveys and gather feedback through gamification. It's the most ideal way to determine any skills and training that your team desires, and from there, strategically tailor content that will help contribute towards their development. Alternatively, you can reinforce surveys at the end of your training courses to see whether or not your training activities have aided in the development of their skills.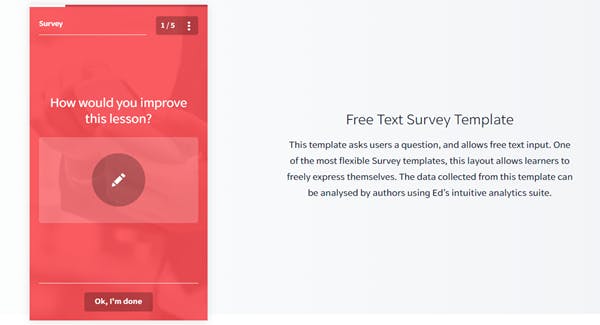 Forget about clunky spreadsheets and manual record-keeping. All data generated from your quizzes, exams, surveys, and courses will automatically come through EdApp's learning management system analytics dashboard. You can use these insights to keep track of who has completed their courses and successfully obtained the necessary skills, as well as who has yet to start their training. Creating great training programs takes time and expertise and not all companies have these resources. With EdApp's managed plan, you can get an expert team of instructional designers to help you design your courses for you.
Cost: Free

Key features: Skill evaluation tools, Rapid Refresh, leaderboard feature, survey templates, automated analytics tool
Sign up for Free and Start Using The Best Skills Training Software Today!
2. Skills Base
Skills Base management software has made its name known in the L&D industry because of its digital skills inventory tool that gives admins and trainers a centralized database storing all your employees' records. Thanks to this single repository, you can now map the skills of your employees and find the perfect team for a job, client, or project in just a few clicks. Skills Base also takes pride in its skills assessment tool, which you can use to facilitate skill assessments and evaluations. Take advantage of the insights gathered from your assessment to track the skill level and interest of your team. You can also use them to analyze skills gaps and craft the right training to help them improve in their respective fields.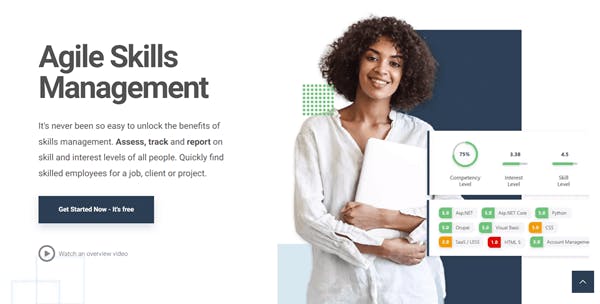 This skills tracking software is free of charge for up to 25 people, making it the perfect solution for small businesses and nonprofit organizations. If you want to unlock more of their features or monitor larger teams with more than 25 people, you can subscribe to their monthly plans.
Cost: Free for 25 users; USD/ person for unlimited users

Key features: Centralized digital skills inventory tool, skills assessment tool
3. Pluralsight Skills 
Pluralsight Skills lends its technological expertise to bring advanced analytics and skill tracking solutions for all the L&D leaders out there. Here, there are three ways to analyze your team's performance. First is through its skills analytics, which can give you data about their strengths, weaknesses, as well as hidden talents. It likewise provides you with a clear picture of how they're improving over time to reach your business goals. Second, they also offer advanced roles analytics to examine the individual role level and skill proficiencies of your employees. The data can help determine the most ideal workforce for specific tasks or projects. Last but not least is their channel analytics. This tracking feature will help you better understand how close or far your team is from reaching the business goals.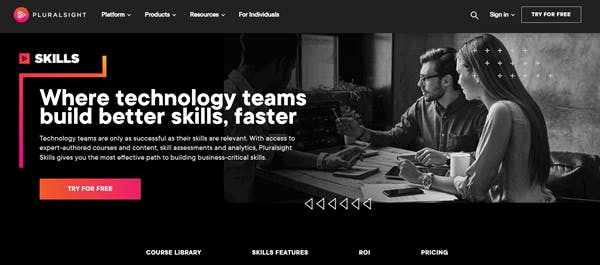 Just a quick heads up that Pluralsight Skills isn't exactly free and their monthly subscription can be quite expensive. You can, however, first try their 12-day team trial to see how their tracking solutions work. Apart from their advanced analytics, their license will also give you access to their course library, interactive courses and projects, and learning paths and channels.
Cost: Starts at 59 USD/ year

Key features: Skills analytics, role analytics, channel analytics, course library, interactive courses, learning paths and channels. 
4. TalentGuard 
TalentGuard offers a number of useful tools to assist you in keeping track of your employees' skills and qualifications. At the forefront of these assessment tools is its Competency Manager, which can be used to build a competency library and compare the skills, experiences, qualifications, and even preferences of your team. You can also set and adjust each employee's level of proficiency and the importance of their skills so you can find right away the best people for the right roles.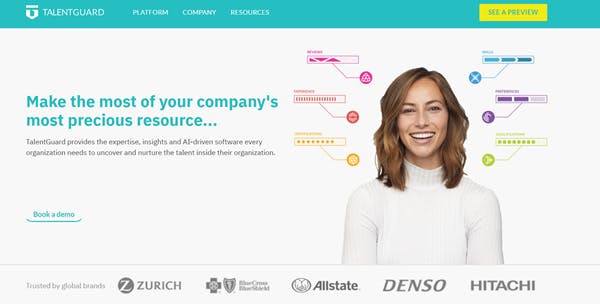 This skills tracking software can also lend a hand should you wish to deploy job-based assessments. Through its Talent Assessment, you'd be able to measure the strengths and weaknesses of your employees and take action on how you can further contribute to their future skill development. Employees can also keep track of their skill development journey to see how they've progressed over time.
Cost: Available upon request

Key features: Competency Manager, adjustable skill proficiency and importance level, Talent Assessment
5. Google Forms
Google Forms has been around as early as 2008, widely used by companies to gather surveys, deploy quizzes, or even make registration sheets. But apart from these basic uses, it also serves as an excellent tool for creating assessments and evaluations and monitoring your employees' skill levels and qualifications. There are different assessment types to choose from, including multiple-choice, checkboxes, and dropdowns. A file upload option is also available in case you want to include additional images or PDF files. Google Forms also allows you to reuse your forms, which comes in handy if you plan to deploy the same skill assessments to track your employees' progress over time.

Google Forms rank high in terms of popularity because of its easy integration with other Google apps. As part of the G Suite applications, this skills tracking software enables you to conveniently organize data results into Google Sheets. Unfortunately, this tool can be quite static due to its limited customization options. It's not exactly your best option if you want to make your assessment more creative and visually appealing. 
Cost: Free

Key features: Assessments with different question types, reusable forms, integration with other Google apps
6. Brilliant Assessment
Brilliant Assessment, first and foremost, is a skill tracking software that is ultimately easy to use. Even without any technical expertise, you can easily tailor skill assessments, pinpoint exact areas where employees excel, and track specific skills that they need to further develop. Engineered with an intelligent scoring algorithm, rest assured that the results are as detailed and accurate as possible. It also offers different scoring and charting options to enrich your skill tracking reports.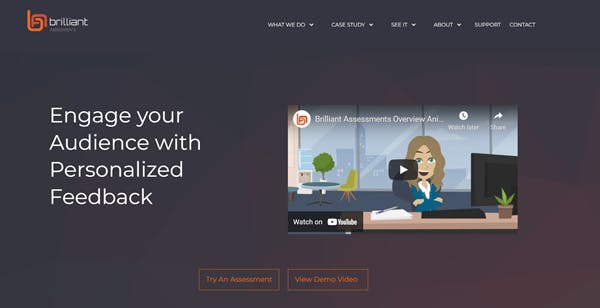 Perhaps you're handling teams from all over the world? Fret not, all assessments, responses, and reports can be created in any language. They're also suited for mobile, tablet, and desktop devices, making it easier to manage your remote teams. 
Cost: Available upon request

Key features: Customizable skill assessments, intelligent scoring algorithm, multiple scoring and charting options, multilingual assessments and reports
7. Nearpod
Nearpod is also a great place to create skill assessments and training quizzes to evaluate the current skills of your employees. A variety of formative assessments are available, like multiple choice quizzes, polls, open-ended questions, fill-in-the-blanks, and matching pairs. If you want your assessment to be more interactive, you can also deliver training materials, like media, video, or audio instructions. Real-time feedback and post-assessment reports will be provided so you can identify right away who needs a special upskilling session.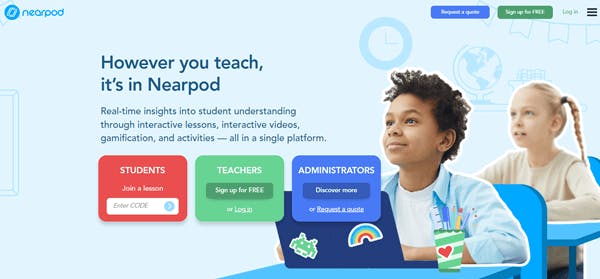 Unfortunately, its free version can only get you 100MB of storage space to create and borrow lessons and quizzes. If you want to unlock more storage space, you can upgrade to their paid plans.
Cost: Free, Paid plans start at 0 USD per month

Key features: Skill assessments and training quizzes, interactive elements, real-time feedback and post-assessment reports
8. Conductor
Conductor is a safety training software fully packaged with intuitive, user-friendly features that can take the hassle out of creating and managing a safety training program. But apart from their training solutions, this software also offers a unique way to keep track of your employees' skills and qualifications. Employee records, such as licenses and certificates, are stored in this online training system, which admins can quickly access whenever needed. It also offers custom filtering should you wish to locate the most qualified persons for a specific task or project.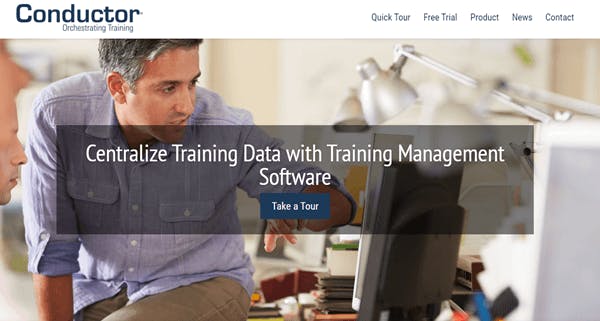 This software is available in two versions: a Standalone PC Version for smaller organizations and a Network version for larger ones with multiple administrators. 
Cost: ,995 – ,995 USD

Key features: Easy admin access to employees' skills, qualifications, licensures and certificates, custom filtering, user-friendly training solutions
9. Training Tracker 
Organizations who want to track their employees' skills improvement and learning progress from their training programs will surely benefit from Training Tracker. This skills tracking software keeps all training records in one place, such as their skill sets, compliance, and qualifications, preventing possible lapses and compliance headaches. For individuals who appear to be lacking in terms of performance and in need of additional training, you can use this software to automatically assign them training courses. Real-time reports are also made available so you no longer have to track your employees' skill progress through messy spreadsheets.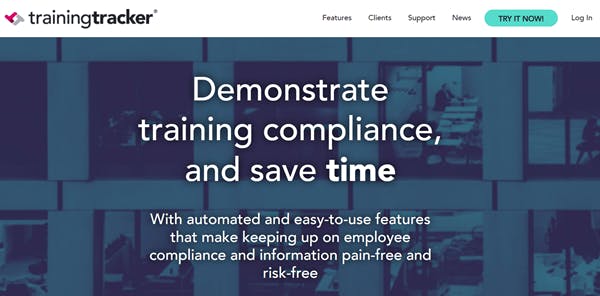 Cost: 9.00 – 9.00 per month

Key features: Skill and qualification record storage, automated training assignments, automated reports
10. ProProfs
Proprofs is a learning platform that can be used to deploy assessments and track your employees' skill levels. There are over 100,000 readily available questions and templates you can use when creating your online assessments, so you no longer have to start from scratch. Aside from that, you can also create elearning courses using its authoring tool to train your employees to improve their technical skills. After you have built and dispersed your quizzes and courses among the workforce, you can access reports and analytics to assess your team. This corporate training platform reduces time in conducting employee assessment sessions which is beneficial for managers who barely have time to spare to track their employees.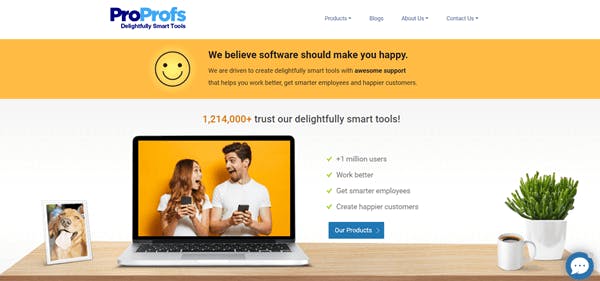 Cost: Free; Paid plans start at 0 USD

Key Features: Editable skill assessments, skill improvement courses, real-time reports and analytics